Always scroll to the bottom of the page for the download link.
We don't believe in fake/misleading download buttons and tricks. The link is always in the same place.
---

Zint Barcode Generator v2.10.0

An open source barcode encoding library supporting over 50 symbologies.

Encodes data into any of the following: Australia Post barcode, Aztec Code, Aztec Runes, Channel Code, Codabar, Codablock-F, Code 11, Code 128, Code 16K, Code 2 of 5 (Including IATA, Datalogic, ITF14, Deutsche Post Leitcode and Identcode), Code 32 (Italian Pharmacode), Code 39, Code 39+, Code 49, Code 93, Code One, Data Matrix (including DMRE), DotCode, Dutch Post KIX, EAN, Grid Matrix, GS-1 DataBar (including stacked and composite symbols), Han Xin, HIBC, Japan Post, Korea Post, LOGMARS, MaxiCode, MSI, PDF417 and Micro PDF417, Pharmacode, POSTNET, PLANET, QR Code and Micro QR, Royal Mail 4-state (RM4SCC) and Mailmark, Telepen, Ultracode, UPC-A, UPC-E, UPNQR and USPS Intelligent Mail.

Automated ECI switching to support all Unicode characters and automated FNC1 character insertion in GS1 mode. Save to PNG, BMP, TIF, GIF, PCX, SVG, WMF and EPS. Includes CLI, GUI and API for calling from other applications.


Read the full manual here.


Version 2.10.0 2021-08-14
=========================

**Incompatible changes**
------------------------
- Add halign (horizontal align) to struct zint_vector_string
NOTE: backward incompatible text drawing for UPC/EAN
- Change height and row_height array to floats
NOTE: may cause changes in heights

Changes
-------
- Move project history/version from manual.txt and backend/README into this file
- Command line switches -d or -i for code data may now be at any position.
- Add rotation for vector formats
- Change double to float for performance in many internal places
- Ticket 197: optimize raster scaling for 0.5 substeps;
ignore raster scaling < 0.5 as pixels lost.
- Ticket 197: add output option to bypass time-intensive buffer_plot()
(OUT_BUFFER_INTERMEDIATE)
- Reduce BMP size by using 1 bit per pixel (except Ultracode)
- New warn_level field, WARN_FAIL_ALL
- Add GS1NOCHECK_MODE to input_mode (note was ZPL compatibility mode
WARN_ZPL_COMPAT to warn_level)
- Remove version info from zint.h and put in zintconfig.h via zintconfig.h.in
- Add ZBarcode_Cap()
- Add GUI symbology filter, separate settings for each symbology
- Require cmake 3.5, use PNG::PNG and add Qt6 build option
- Make library fully stack-based so reentrant apart from file operations
- Performance improvements (large data) for AZTEC/HANXIN/GRIDMATRIX/PDF417/QR
- Option scmvv for MaxiCode #212; postcode needn't be space-filled
- eci: Add support for all ECIs (Big5, Korean, UCS-2BE)
- CLI: Handle UTF-8 args on Windows; -b <barcode name>
- DATAMATRIX: make EOD encodation strictly ISO 16022 compliant
- png.c: Use palette for file size savings
- tif.c: Use palette/bilevel/LZW to reduce file size, alpha/CMYK support
- Option gs1parens (GS1PARENS_MODE)
- MAXICODE: Rejig raster output to more closely match ISO 16023:2000
- C25STANDARD/C25INTER/C25IATA/C25LOGIC/C25IND: add check digit option (#216)
- Use zint-64.svg for smoother icons, props frhun
- Add whitespace_height to zint_symbol (vertical whitespace)
- AZTEC: optimize populate_map (good for small data) - avoids MSVC bug also
- Various workarounds for other MSVC bugs
- CMake: Windows compatible, backend/tests &amp; frontend/tests now subprojects
using new zint_add_test.cmake file, static build, new ZINT_USE_PNG and
ZINT_USE_QT options, getopt moved to subproject and getopt detection,
sanitizer flag detection, and many other improvements, props Alonso Schaich
- PLESSEY: add options NCR weighted mod-10, hide check digit(s) in HRT
- Fuller error messages; more comments zint.h
- CMake: simplication and modernization, Qt5/6 version, props Null Void (atom)
- POSTNET/PLANET: allow up to 38 chars (ZINT_WARN_NONCOMPLIANT) (see [d7ac9c])
- RMQR: update to new draft ISO/IEC JTC1/SC31N000 (Draft 2019-6-24)
- ULTRA: update max size and min cols based on BWIPP 2021-07-14 update

Bugs
----
- Code16k selects GS1 mode by default in GUI
- Ultracode: use white pixels instead background for white modules.
- EMF: fix Ultracode colours.
- Ultracode: fix count of codewords when using reader init mode
- Databar Limited: add 5 right guard spaces (ISO/IEC 24723:2010 6.2 (e))
- Data Matrix: avoid unnecessary latch in X12 mode at end of data, #208
- Data Matrix: fix eod shift -> 0 pad
- POSTNET/PLANET: remove extra 1 module space
- Aztec: fix bit-stuffing (again!) and Aztec Rune: fix for data >= 128
- EAN composite: allow for check digit + buffer overflow for too long add-on
- Han Xin fix 0xFFE terminator
- GUI: Use UTF-8 for QSettings (non-ASCII was getting garbled on restore)
- DOTCODE: Fix best_mask -> high_score prime test
- CODEONE: various fixes, ECI support
- #218 Prevent buffer overflow in ean_leading_zeroes by checking max lengths
- MAXICODE: fix mask typos for ECI 3/4 bytes
- Fix UPCEAN small font ignored/disabled (introduced [1adba1])
- get_best_eci: check UTF-8 before returning 26
- MAXICODE: fix shifting from sets C/D/E to A/B (only latch available)
- EAN14, NVE18: fix checksum calc for zero-filled input
- png: ULTRA: allow for fgcolour if bind/box (MR #111)
- DOTCODE: allow for max 200 cols in CLI, GUI, Tcl
- CODEONE/DATAMATRIX/MAILMARK/PLESSEY: fix some 32-bit/portability bugs
- CODABAR: fix CALCIUM define address use, props Alonso Schaich
- DATAMATRIX/CODEONE: Use LCM in look ahead tests to avoid floats (#228)
- raster/output: use new isfintf() to test floats integral (CodeQL)
- ZBarcode_Encode: don't reinit symbol->outfile, props Alonso Schaich
- CODEONE: is_last_single_ascii() out-of-bounds, #232 CI-Fuzz, props Jan Schrewe
- library: compat symbology 39 fix; ISBN: "X" check
- backend/CMakeLists.txt: output dir for zintconfig.h, props Andre Maute (#238)
- UPCE/UPCE_CC: allow check digit (same as UPCA/UPCA_CC) so selecting composite
doesn't give error
- bmp/emf/ps.c: allow for foreground colour in ULTRA
- bmp/gif/pcx.c: allow for BARCODE_STDOUT (fflush/fclose)
- ps.c: fix buffer overflow on colour_to_pscolor() CMYK
- composite: fix buffer overflow for large linear and small composite
- composite: clear errtxt when bumping from CC-A -> CC-B -> CC-C
- CODABLOCKF: prevent cols > 62; fix pTestList buffer overflow
- RMQR: allow for righthand vertical timing pattern in populate_grid()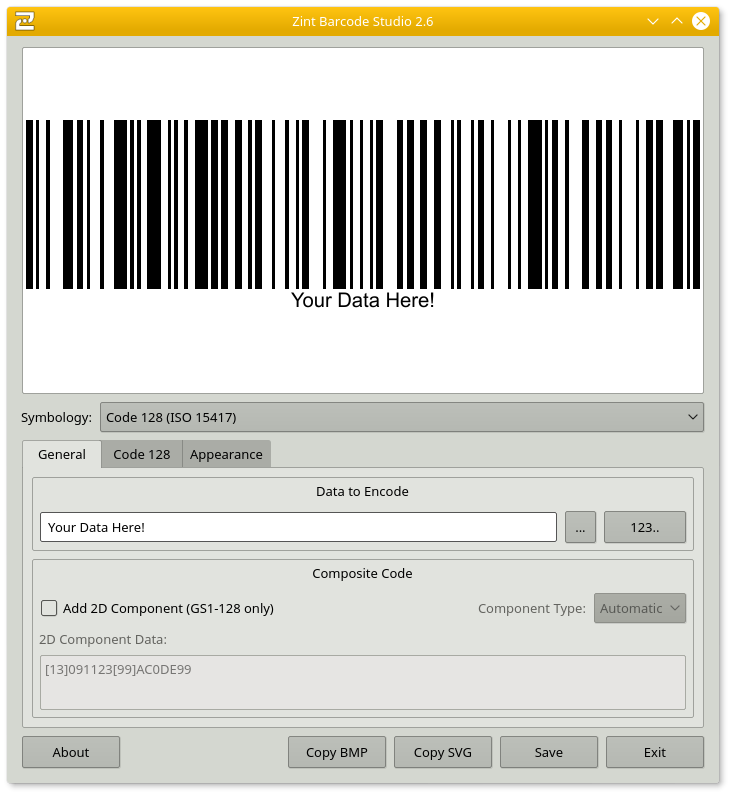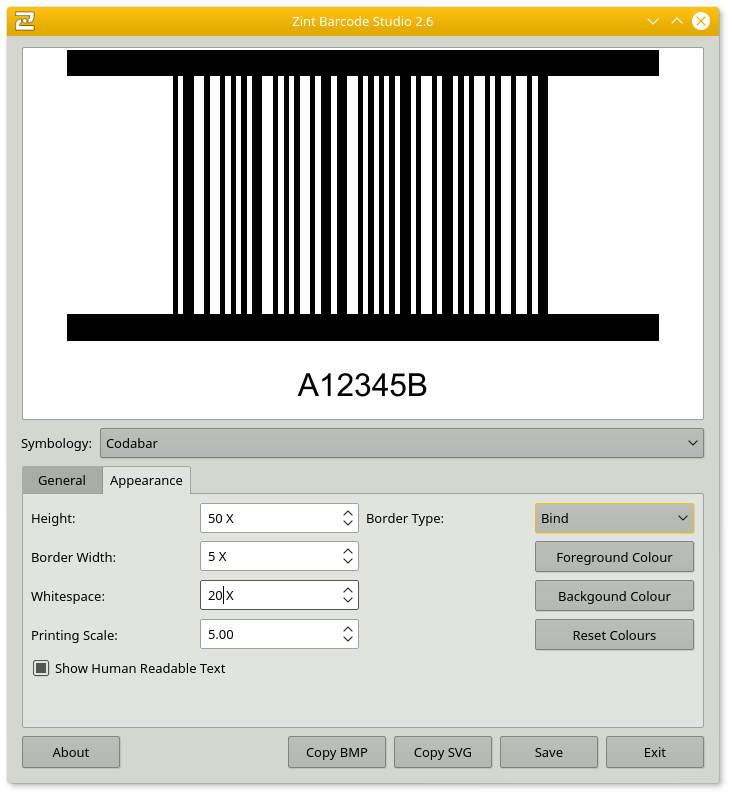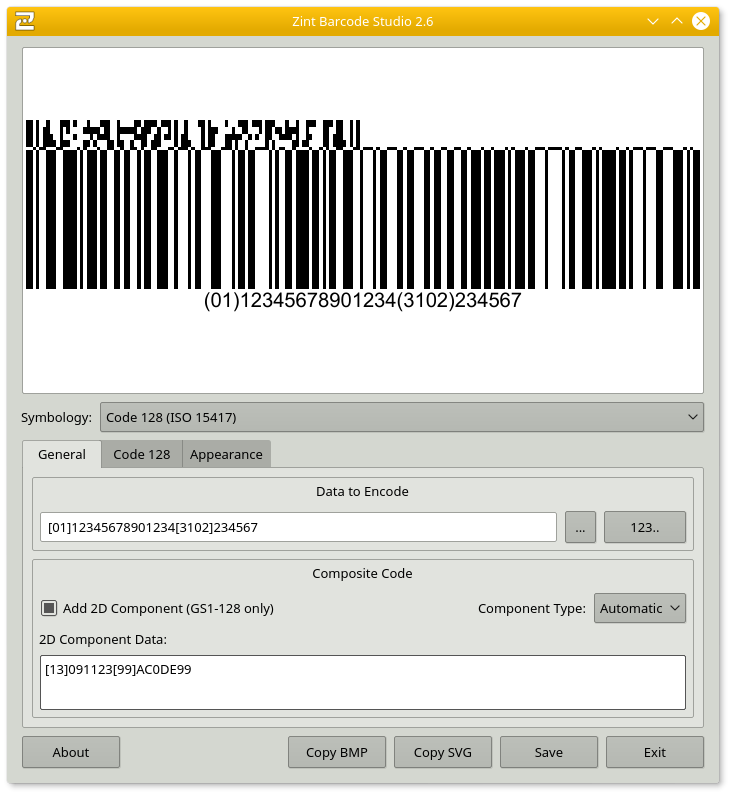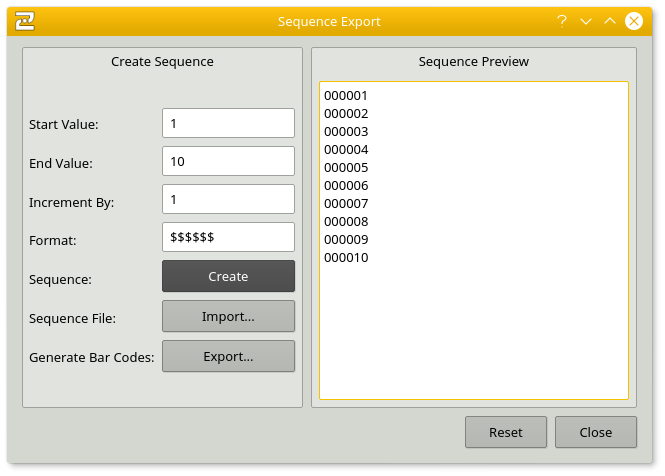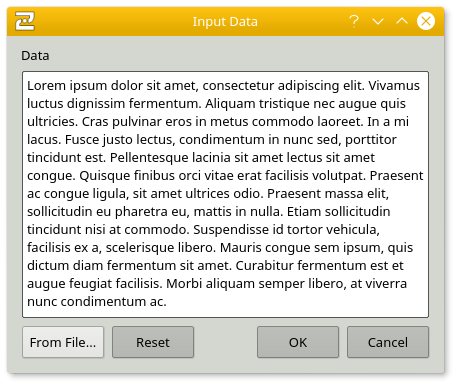 This download is for the Windows version. If you need the Linux version, download here.


Note: For Windows, unzip the file and run qtZint.exe, NOT zint.exe




Click here to visit the author's website.
Continue below to download this file.