Always scroll to the bottom of the page for the download link.
We don't believe in fake/misleading download buttons and tricks. The link is always in the same place.
---

Zint Barcode Generator v2.9.1

An open source barcode encoding library supporting over 50 symbologies.

Encodes data into any of the following: Australia Post barcode, Aztec Code, Aztec Runes, Channel Code, Codabar, Codablock-F, Code 11, Code 128, Code 16K, Code 2 of 5 (Including IATA, Datalogic, ITF14, Deutsche Post Leitcode and Identcode), Code 32 (Italian Pharmacode), Code 39, Code 39+, Code 49, Code 93, Code One, Data Matrix (including DMRE), DotCode, Dutch Post KIX, EAN, Grid Matrix, GS-1 DataBar (including stacked and composite symbols), Han Xin, HIBC, Japan Post, Korea Post, LOGMARS, MaxiCode, MSI, PDF417 and Micro PDF417, Pharmacode, POSTNET, PLANET, QR Code and Micro QR, Royal Mail 4-state (RM4SCC) and Mailmark, Telepen, Ultracode, UPC-A, UPC-E, UPNQR and USPS Intelligent Mail.

Automated ECI switching to support all Unicode characters and automated FNC1 character insertion in GS1 mode. Save to PNG, BMP, TIF, GIF, PCX, SVG, WMF and EPS. Includes CLI, GUI and API for calling from other applications.


Read the full manual here.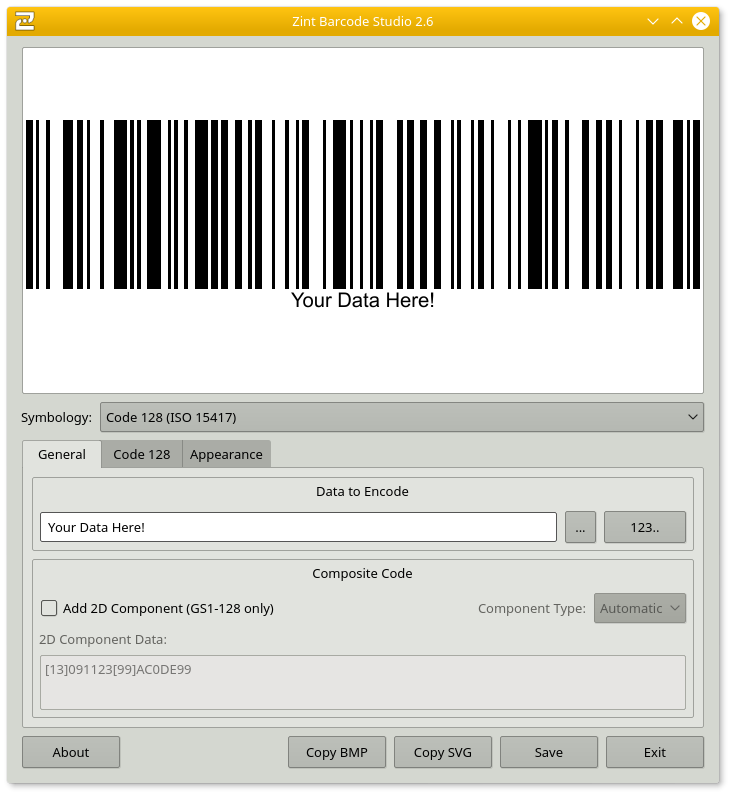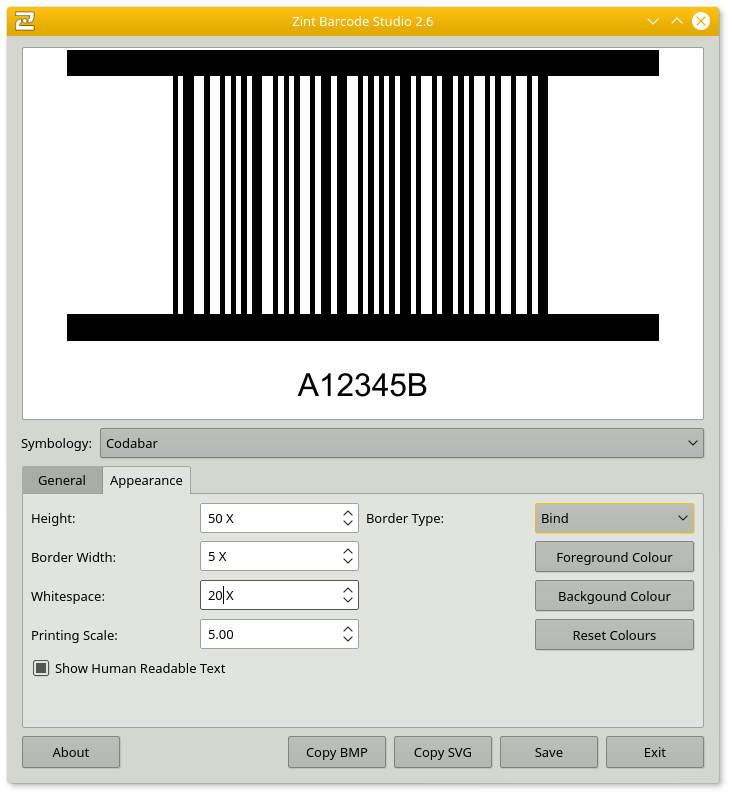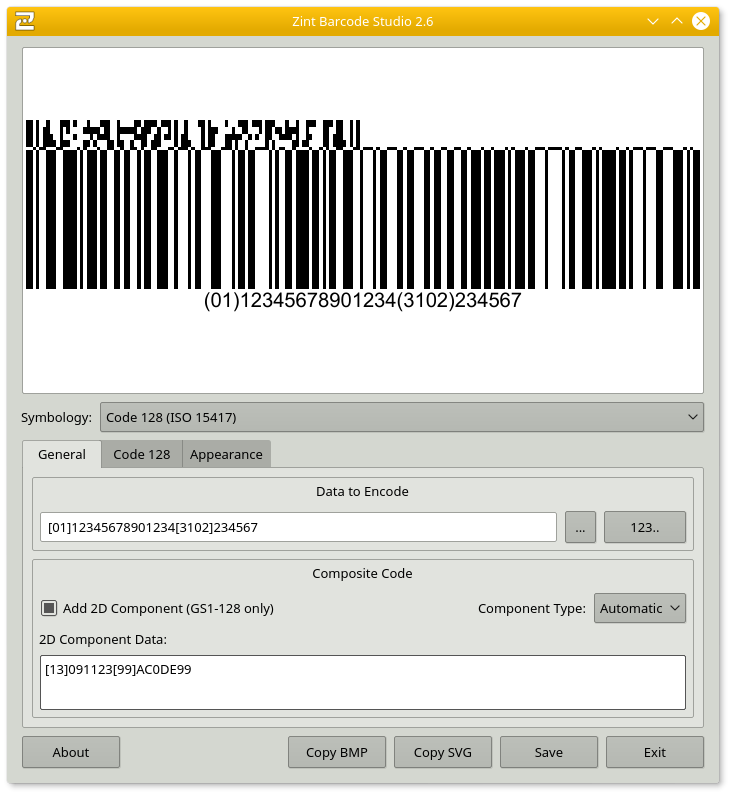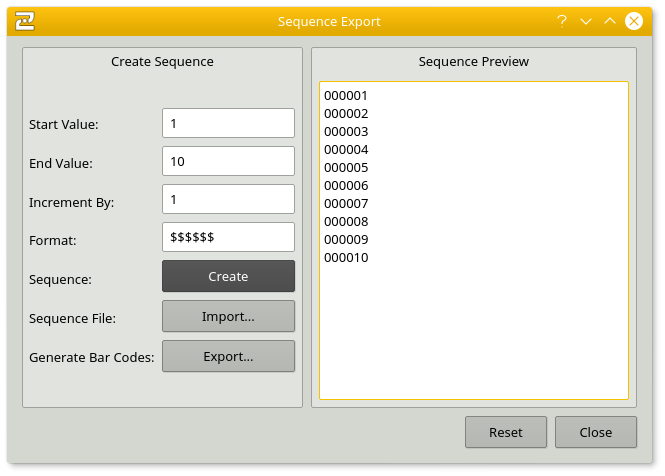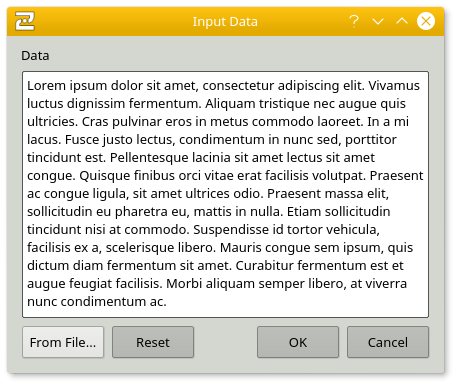 This download is for the Windows version. If you need the Linux version, download here.


Note: For Windows, unzip the file and run qtZint.exe, NOT zint.exe




Click here to visit the author's website.
Continue below to download this file.