Always scroll to the bottom of the page for the main download link.
We don't believe in fake/misleading download buttons and tricks. The link is always in the same place.
---

Emmabuntüs Debian Edition 4 v1.00

Distribution for refurbished computers and GNU/Linux discovery for all

Emmabuntüs is a desktop GNU/Linux distribution based on Debian Stable on XFCE, made specifically for refurbished computers destined for humanitarian organisations, and to promote the discovery of GNU/Linux by beginners, as well as to extend the lifespan of hardware and to reduce over consumption & waste in electronics.

It strives to be beginner-friendly and reasonably light on resources so that it can be used on older computers. It also includes many modern features, such as a large number of pre-configured programs for everyday use, dockbar for launching applications, easy installation of non-free software and media codecs, and quick setup through automated scripts.

The Emmabuntüs refurbishing key allows you to recondition all kinds of computer by directly cloning a system pre-configured by Emmabuntüs. Instructions here.

Tutorials for Emmabuntüs Debian Edition 4: https://emmabuntus.org/tutoriels/

Environment

Debian 11 " Bullseye " under XFCE : A variant of Debian, taking the same basic concepts, being lighter than the version under GNOME , being able to be installed on quite old computers, and with poor performance hardware.

LXQt : Complementary environment included in this version to extend the possibilities of machine reconditioning.

Cairo-Dock : Animated application launch bar (or dock , like Mac OS X ) making all the software described below accessible on the desktop.

In this version the dock is available in the following 8 languages:

English (En)
French (Fr)
Spanish (Es)
Arabic (Ar)
German (De)
Italian (It)
Portuguese (Pt)
Danish (Da)



The Software

Browsers

Firefox-ESR : Mozilla Firefox ESR
Falkon : Lightweight browser designed for the LXQt session

Extensions included in the Firefox browser

Firefox Flash player : is a plugin or a stand-alone multimedia player using the Flash technique . It is not free, but unfortunately necessary while waiting for HTML5
uBlock Origin : allows you to filter the content of web pages in order to block certain elements, in particular advertising banners
Disconnect : Protect Your Privacy on the Internet 😉
HTTPS_Everywhere : This addon extension forces secure HTTPS connection
Lilo : The French search engine whose research funds social and environmental projects for free, and in particular Emmabuntüs and our friends !

Email readers

Mozilla Thunderbird : Surely the mail manager that will make you forget Out ...

Instant messaging

Pidgin (ex Gaim) : The multi-protocol instant messaging client
Jami : (formerly Ring) is a Skype-type instant messaging client allowing telephone or video calls via the Internet
HexChat : (Formerly named XChat-WDK) is an IRC client based on XChat

Transfer

FileZilla : An excellent FTP client
Wammu : Tool for managing many mobile phones
Transmission : Very light bittorrent client

Teamwork

Framapad : The collaborative online text editor, made available by Framasoft using the Etherpad code
Framadrop : Share files confidentially
Framatalk aka Jitsi Meet : an audio / video conversation in two clicks without any installation!
Framasoft Services : Framasoft Services to "De-globize the Internet"!

Office automation

LibreOffice : The truly free office suite
Scribus : DTP publishing application
Verbiste : To review his conjugations 😉
Geany : An editor adapted to developers
qPDFview : Avery lightweight PDF file reader
Caliber : Caliber is a software for reading, managing libraries and converting digital files such as eBooks
Kiwix : TheOffline Wikipedia Reader

Audio

Clementine : Music player and modern music library manager
Quod Libet : Easy-to-use yet complete audio player for audiophiles
gpodder : Podcast aggregator
Audacity : A very good and very free sound editor in .wav , .ogg and .mp3
Pulse Audio : Cross-platform sound server. It allows among other things to control the volume by application
Ex Falso : Efficient audio tag manager
Asunder : Rip your audio CDs freely 😉
Sound Converter : is a small software which aims to easily convert batches of audio files into other formats.
PulseAudio Equalizer : is a 15-band graphic equalizer allowing the adjustment of the sound of your system
Radio Tray : allows you to listen to online radios

Video

VLC media player (VideoLan Client): The video playback and streaming solution without codec
Kaffeine : Very complete multimedia player
Freetube : Application to browse, search and play YouTube videos without ads and without tracking
Guvcview : Application intended to take advantage of a web camera
KDEnLive : Intermediate video editing software
HandBrake : Open source cross-platform transcoder

Photo

gThumb : A photo viewer to allow the simple creation of photo libraries
GIMP : The king of image editors in the Free world
Inkscape : Free vector design software
DarkTable : Non-destructive, lossless image processing software, primarily focused on processing raw digital photographs. Available only on the 64-bit version
gScan2PDF : Graphical interface for your scanner allowing you to easily scan your documents

Engraving

Xfburn: The burning software included in the XFCE environment

Hobbies

HomeBank : Manage your personal accounts easily!
Ancestris : What if we created our family tree freely?
SweetHome3D : Virtual interior design software
Stellarium : A multiplatform planetarium to discover the night sky
PlayOnLinux : To run games from a proprietary OS 😉
SuperTux2 : Super Mario among the penguins !!!
TuxGuitar : A software for creating and playing guitar tablatures. Available only on the 64-bit version
Belooted : To play Belote alone or with friends. Available only on the 32-bit version
Dominoes: To play Dominoes, but you guessed it !!! ( Does not work on a 16 : 9 screen )

Education

TuxPaint : Learning to draw for young people and those who have remained
TuxMath : To learn where to relearn your multiplication tables
TuxTyping : Learn to type on the keyboard with the linux mascot
OmniTux : Suite of edutainment software
GCompris : Excellent educational software (approx. 2 to 10 years) with the incorporation of GnuChess and GnuCap
ChildsPlay : A set of edutainment activities from 3 years old
Monsieur Patate (KTuberling): To rediscover Monsieur Patate with his children
LibreOffice des écoles : Finally an office automation tool adapted to pupils and children!
Extensions included in LibreOffice for schools to allow oral reading of words, phrases ( PicoSvoxOOo ), Grammalect grammar checker , and coloring of syllables ( ReadColor ) to better help children learn to read
Scratch : is a visual and dynamic implementation of the programming language, used by students, children and their parents
Minetest : free & open-source version of the well-known collaborative game MineCraft
OpenBoard : interactive whiteboard compatible with any projector and pointing device

Utilities

HPLIP : Utility and Drivers for HP Printers
Gnome-search-tool : It helps you find your lost files
Wine : The famous non-Windows emulator ...
ARandR : Tool allowing you to manage the display parameters of your screens
Caffeine : allows you to deactivate the screen saver while watching a movie.
Svox Pico : speech synthesizer in 5 languages ​​(Fr, En, Es, It, De) associated with gSpeech to easily allow text-to-speech reading of documents
Redshift : Software to adjust the color temperature of a computer screen according to the time of day to reduce eye fatigue
ClipIt : Clipboard manager
Font-manager: Software for managing and viewing fonts
Mediainfo-gui: Software for collecting technical information and tags on video and audio files
Onboard: Virtual keyboard

Maintenance

HandyTri: to sort documents, images contained for example in the Downloads folder
BleachBit : System management and cleaning software
MultiSystem : With MultiSystem, easily create your LiveUSB MultiBoot
Inxi-GUI: Some info about your system: CPU, RAM, peripherals, etc.
Htop : System monitor with interface
Gparted : To partition your disks
DWService : Software allowing remote viewing and control of a computer via the Internet
MintLocale: for managing the installation of languages, from the Linux Mint distribution
Gufw : Graphical interface for the configuration of the firewall installed by default in Ubuntu: UFW
KeePassXC : Password manager
Baobab : To analyze the state of use of your hard disks
Mint Stick : To easily format your USB keys under GNU / Linux
Timeshift : Tool that allows you to easily take snapshots (backups or snapshot) of your system and simply restore them
Boot-repair and OS-Uninstaller : Simple tools to regain access to your Operating Systems (OS), and uninstall the operating systems on your computer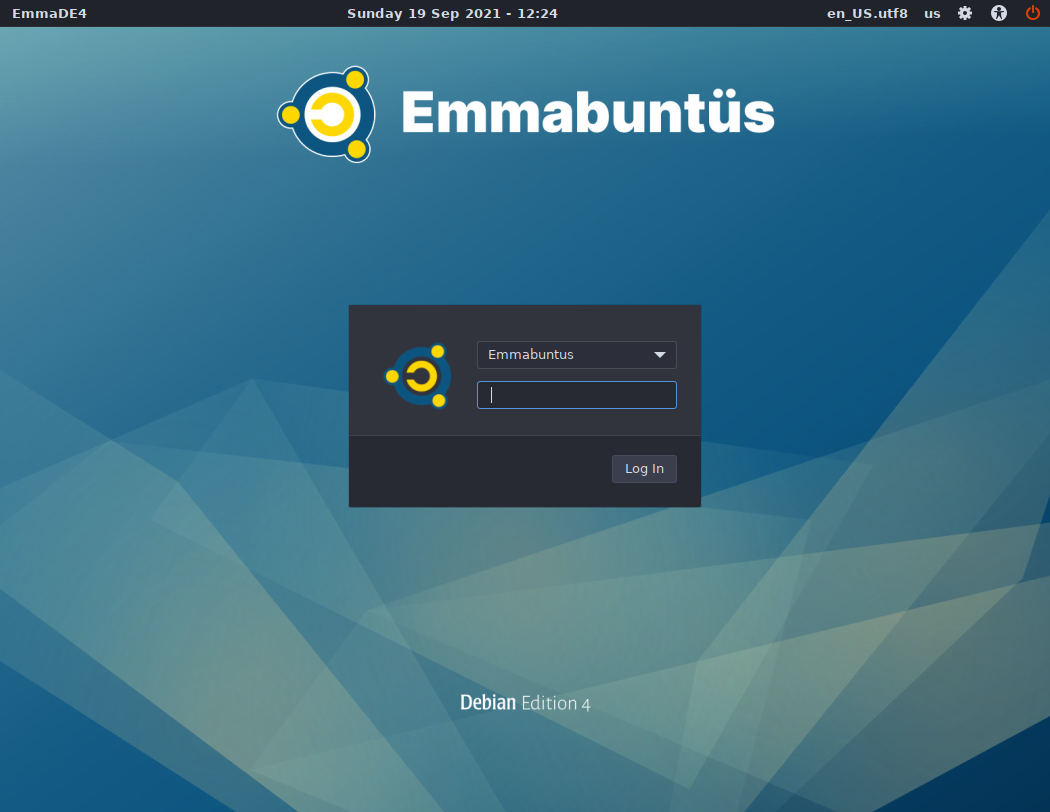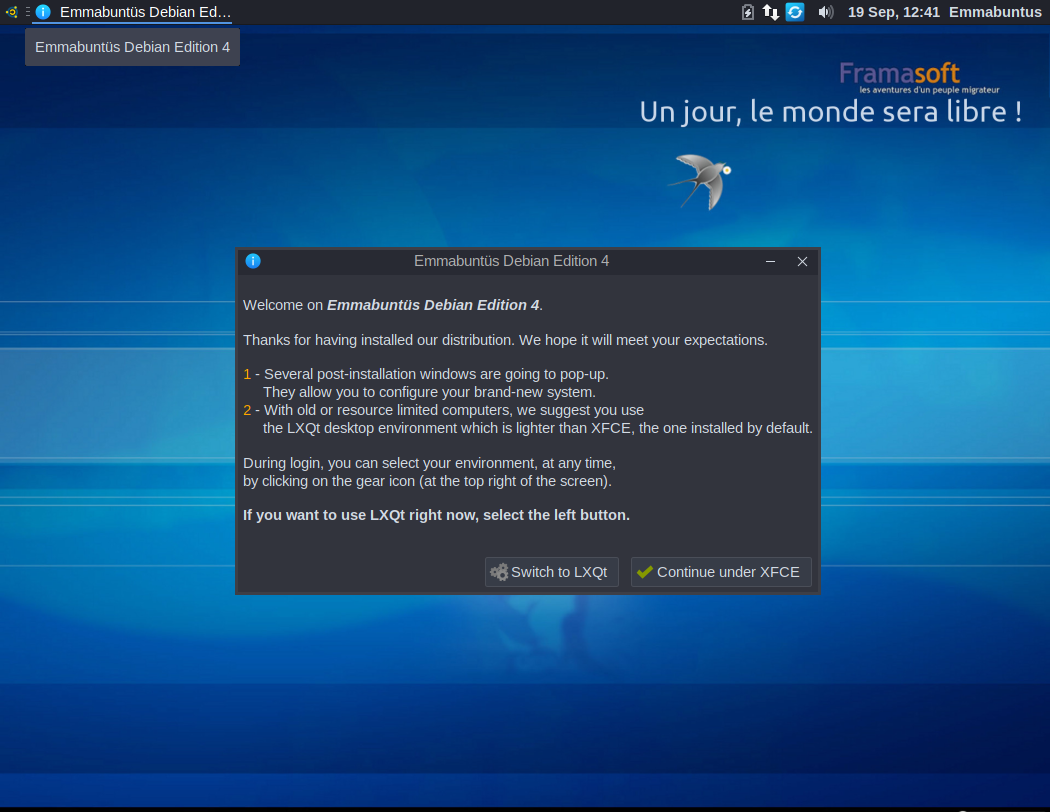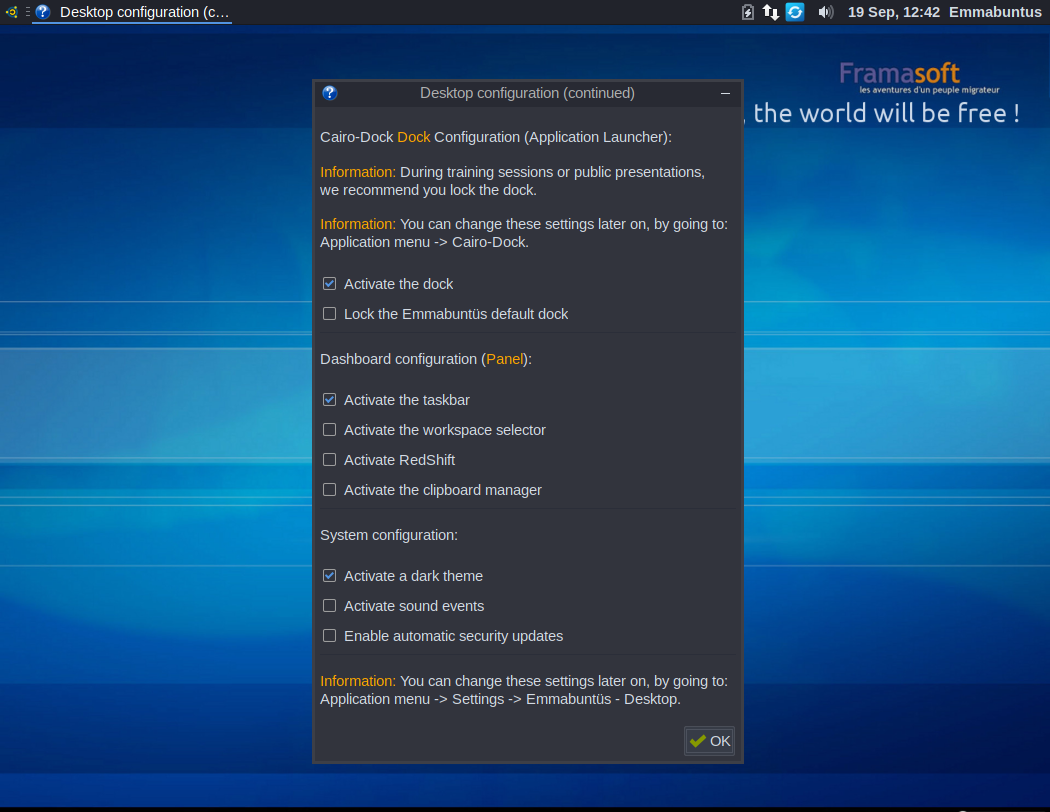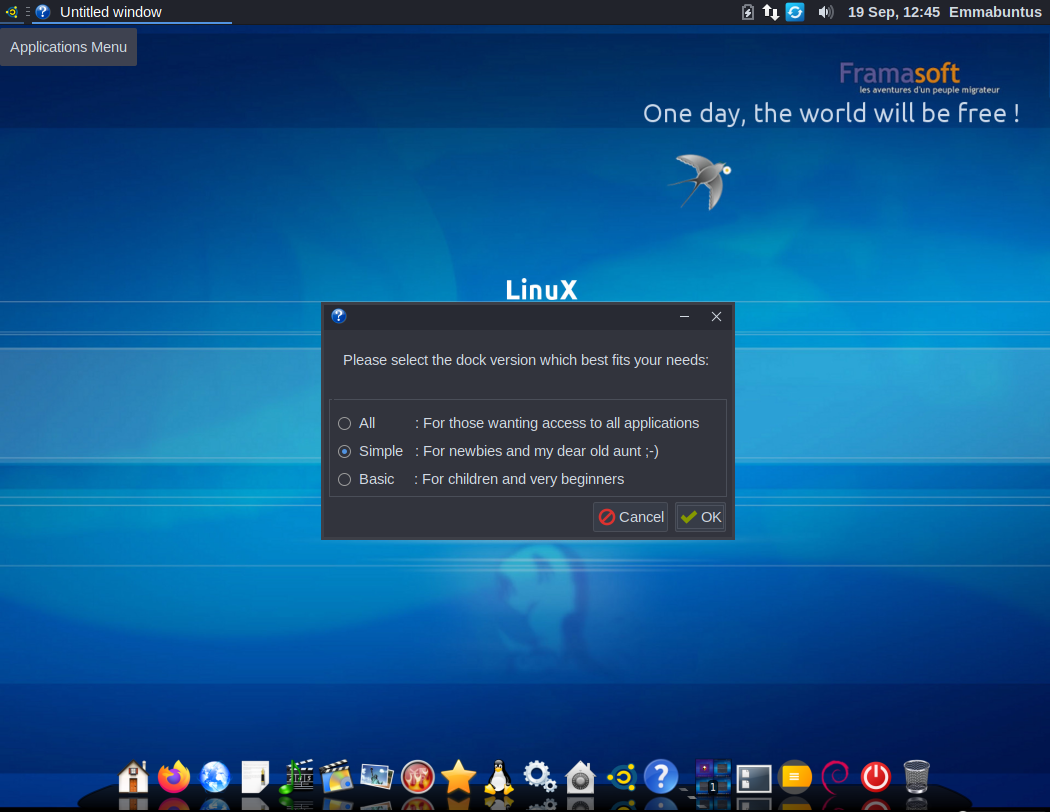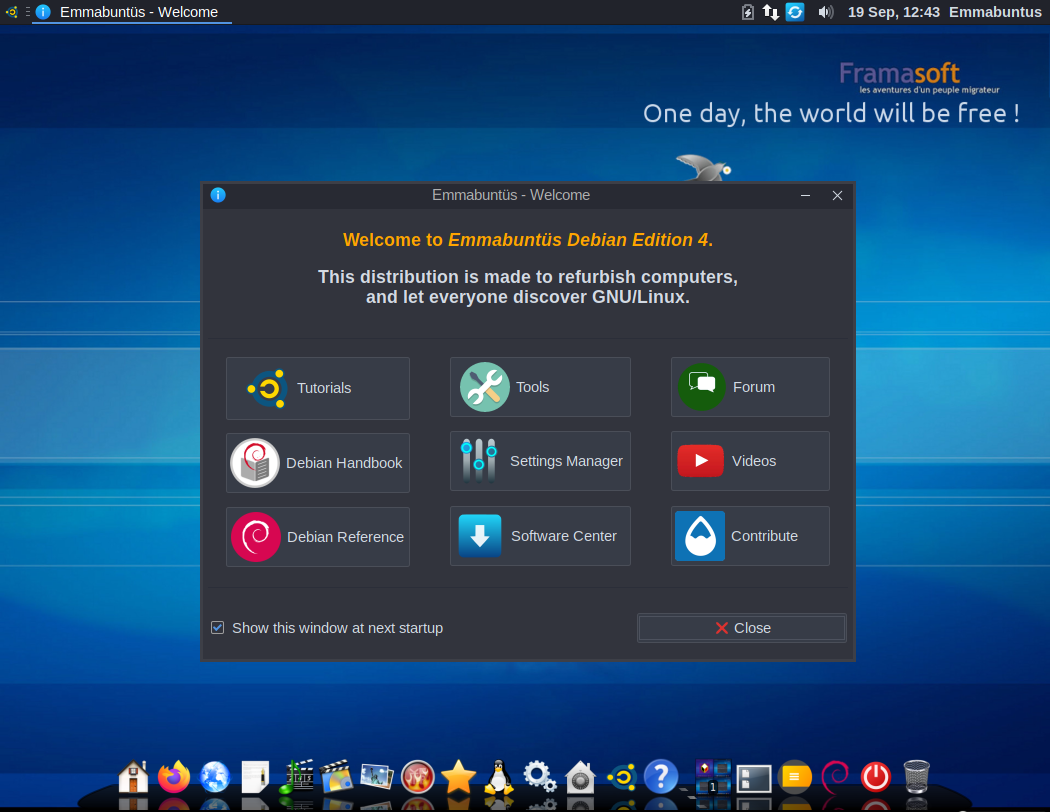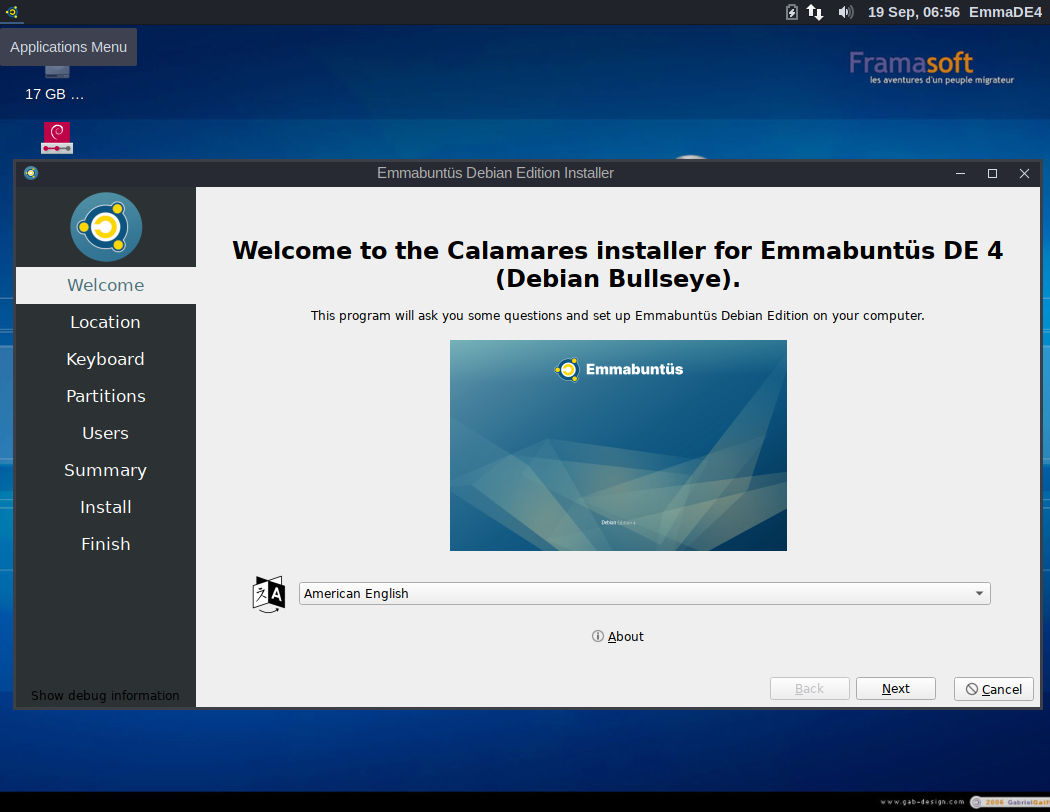 Note from The OlderGeeks: You can use Rufus to create a bootable flash drive to run Emmabuntus live or you can install from the USB to your hard drive. Get Rufus here: https://www.oldergeeks.com/downloads/file.php?id=1146



This download is for the 64bit version. If you need the 32bit version, download here.




Click here to visit the author's website.
Continue below for the main download link.