Always scroll to the bottom of the page for the main download link.
We don't believe in fake/misleading download buttons and tricks. The link is always in the same place.
---

Alternate Archiver v3.970

Get rid of the chaos within your own files (documents, pictures, videos, songs, folders etc.). Within one step you can
- rename files referring to different options
- archive files in a sorted folder matrix

Alternate Archiver integrates itself on demand into the send to menu of the windows explorer (right mouse click on a file), so it is easy to send files from there into this application. Additionally you can simple drop files and folders into this program.

It contains File Move, File Shredder, Directory, DLL Analyzer and ExePacker as additional tools. It requires the .NET-framework 2.0 (already included in operation system since Windows Vista).

Changes in this version:
- Tools updated

MD5 value: 7ece1e00fd1509895ef2d2fea882aa35

Supported operating systems: Windows 98, Me, 2000, XP, Server 2003, Vista, Server 2008, 7, 8, 8.1, 10

Languages included: English, German, French, Spanish, Chinese, Swedish, Arabic, Italian, Greek, Japanese, Russian, Hungarian, Turkish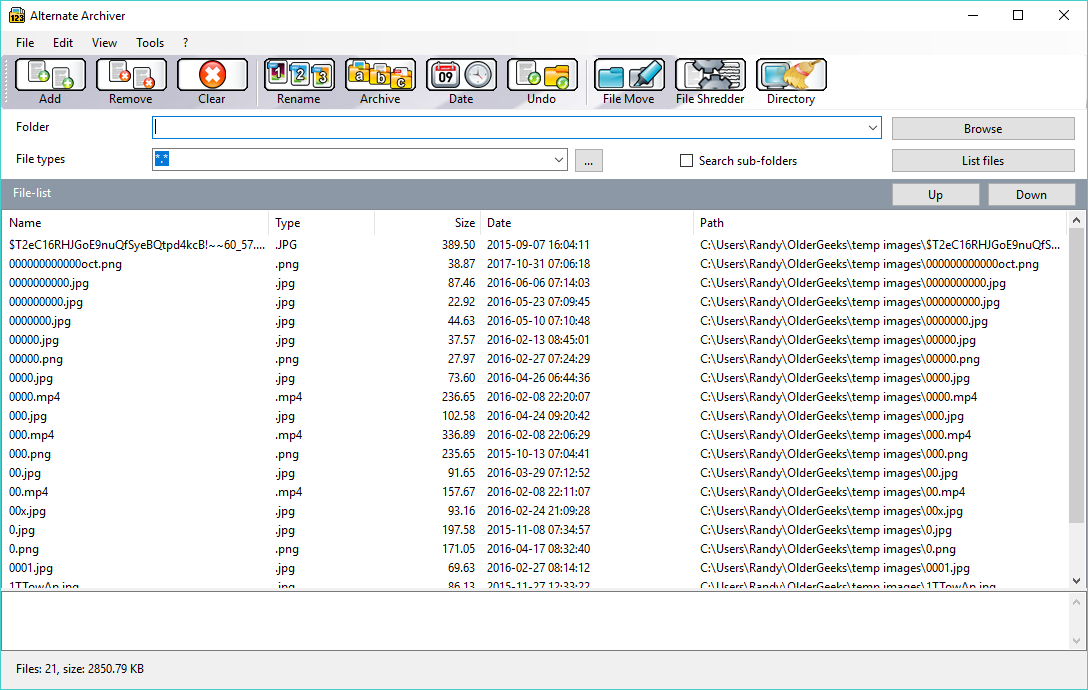 Continue below for the main download link.