Always scroll to the bottom of the page for the main download link.
We don't believe in fake/misleading download buttons and tricks. The link is always in the same place.
---

Shutter Lite v4.3

Shutter is a multifunctional scheduling utility, which has a user friendly and easy-to-use interface and supports many different Events and Actions.

Available events: Countdown, On Time, Winamp Stops, CPU Usage, Network Usage, Hard Disk Usage, User Inactive, Battery Low, Window, Process, Ping Stops, File Size Limit, Lid.

Available actions: Shutdown, Reboot, Log Off, Lock Workstation, Sleep, Hibernate, Turn Off Monitor, Screen Saver, Volume Control, Hang Up Modem, Alarm, Message, Play Sound, Run Program, Open File, Close Window, Kill Process.

Desktop links can be created to execute any of the supported actions directly from desktop. Web Interface allows remote execution of actions and displays run-time information about the computer: Up Time, List of Processes, Screenshot of a Desktop, Program Execution, and more.


Available languages
Chinese Simplified
Dutch (Belgium)
English
French
German
Japanese
Portuguese (Brazil)
Russian
Slovenian

Requirements: Windows 2000 and later

4.3 2018-10-12
Renamed "Battery Low" to "Battery" event.
Added new trigger conditions to the Battery event: Power supply state (Online vs Offline); Battery level above a specific level; Monitor either the battery level or the power supply state, or both.
Fixed: Do not trigger the Battery event when the battery level is needed but unknown.
Fixed: Incorrect shortening of non-Latin text in the Message action statement.
Updated Russian language file.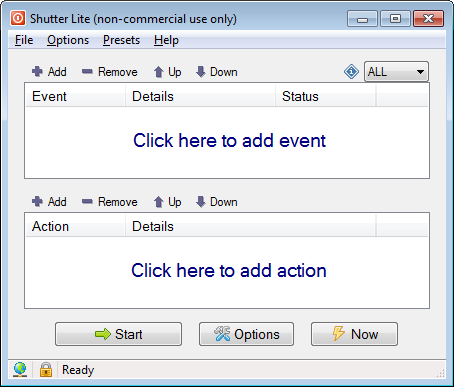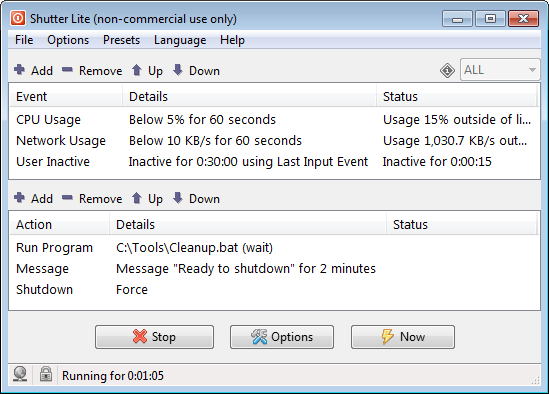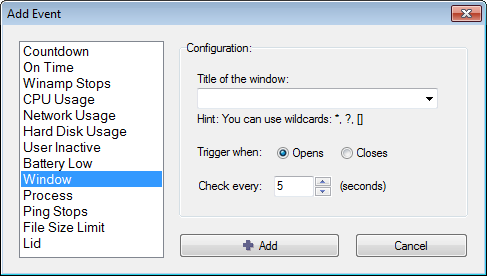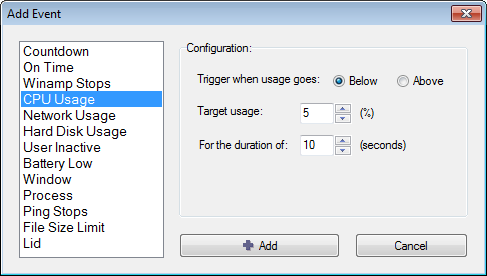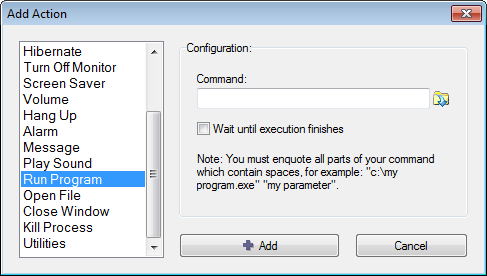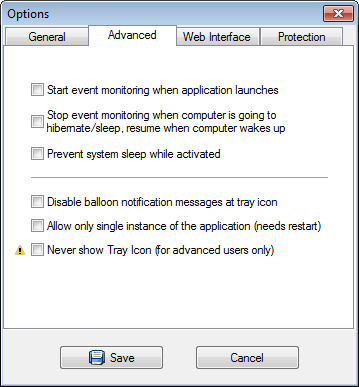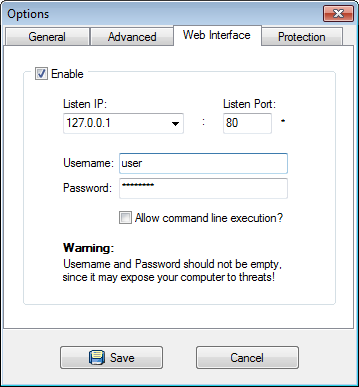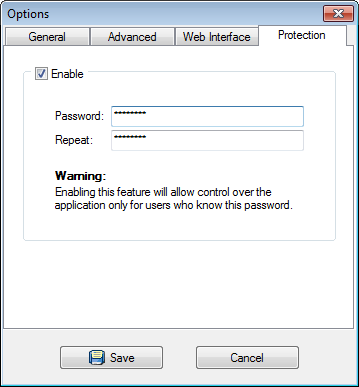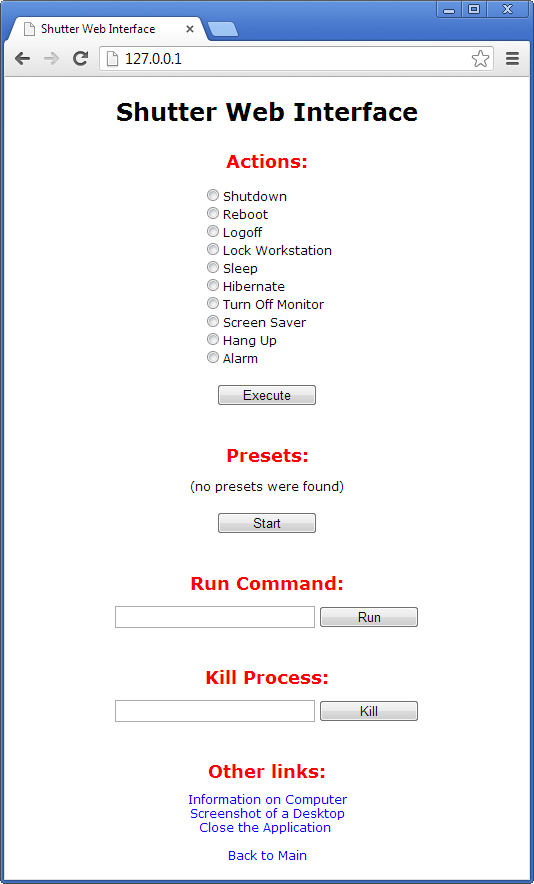 Continue below for the main download link.