Always scroll to the bottom of the page to download files on OlderGeeks.com.
We don't believe in fake/misleading download buttons and tricks.

PeaZip v6.7.2 64bit

Free RAR, TAR, ZIP archiver utility

PeaZip is a free archive manager (file zipper, rar opener,...), cross-platform Open Source alternative to WinRar, WinZip and similar software for Windows & Linux.

Compress to 7Z, ARC, BZip2, GZip, PAQ, PEA, self-extracting archives, TAR, WIM, XZ, ZIP files.

Open ACE, CAB, DMG, ISO, RAR, UDF, ZIPX archives, 180+ file formats supported for decompression.

Extract, create and convert files, split / join raw files and spanned (multi-volume) archives, supports strong encryption, encrypted password manager, secure data delete (unrecoverable, permanent erasure), find duplicate files, compute hash and multiple checksum algorithms, export scripts to automate backup and restore tasks.

Changelog:
2019 04 14
6.7.2
BACKEND
In Help > About screen were added buttons to quickly remove UNACE and UNRAR plugin, if installed, which are based on closed source software and available as separate add-ons

CODE
Various fixes and improvements

FILE MANAGER
Tabs were made more visible in extraction and archiving screens, launcher, etc

EXTRACTION and ARCHIVING
When multiple tasks are running, current and overall progress bars are both shown on the bottom of the launcher window
Launcher window can now be sent in background to system tray
tray icon shows progress of current task or tasks list
tray icon context menu allows to pause and stop current task(s), and explore input and output path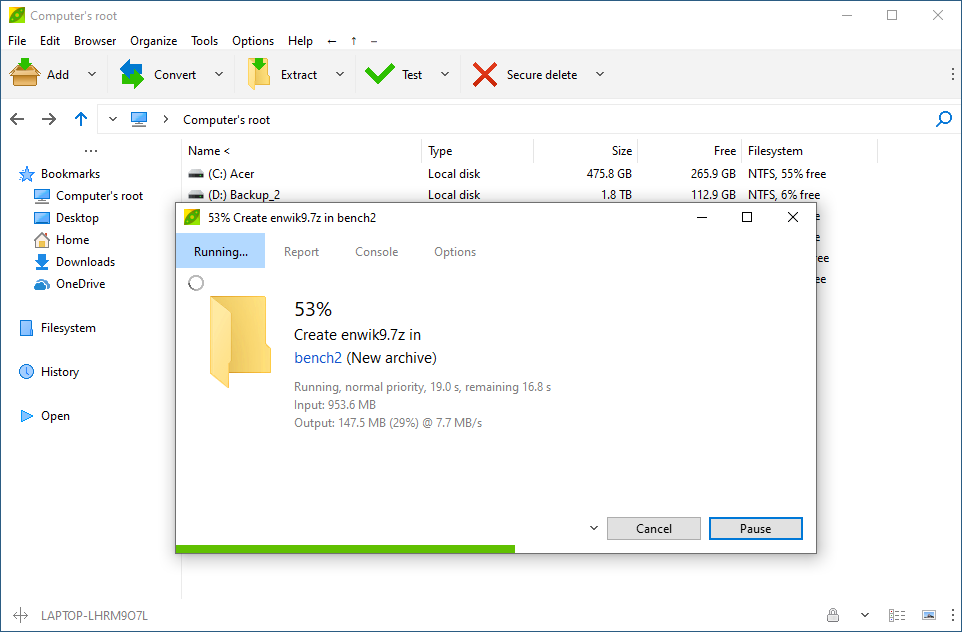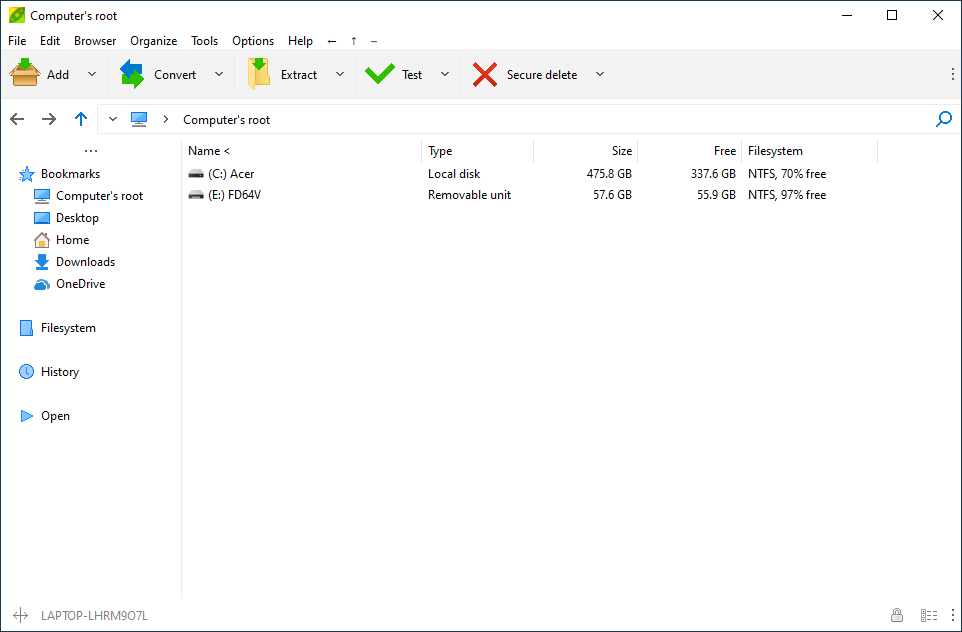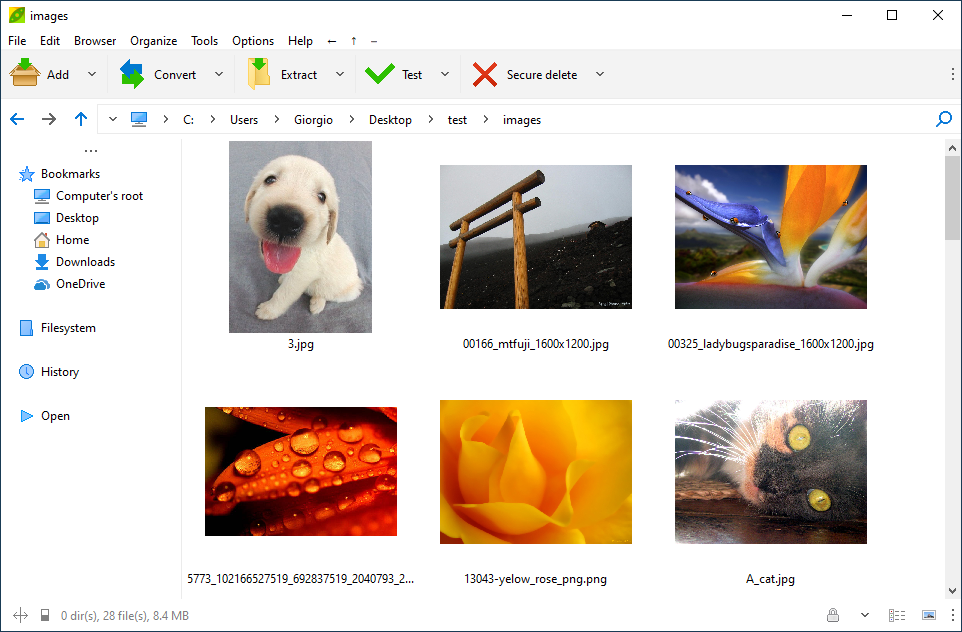 Continue below to download this file.