Always scroll to the bottom of the page for the download link.
We don't believe in fake/misleading download buttons and tricks. The link is always in the same place.
---

PeaZip v8.6.0

Free, cross-platform zip/unzip software, Rar file extractor and file/archive manager.

PeaZip is a free file archiver utility and rar extractor for Windows and Linux, work with 200+ archive types and variants (7z, ace, arc, bz2, cab, gz, iso, paq, pea, rar, tar, wim, zip, zipx...), handle spanned archives (001, r01, z01...) and support multiple archive encryption standards.

The project aims to provide a cross-platform, portable, GUI frontend for multiple Open Source technologies (7-Zip, FreeArc, PAQ, PEA, UPX) focused on file and archive management, and security (strong encryption, two factor authentication, encrypted password manager, secure delete).

The program is written in Lazarus / FreePascal (Windows installable packages are scripted with InnoSetup) and offers a LGPLv3 alternative to proprietary software (WinZip, WinRar, etc), running as native application on Windows/Win64, Wine/ReactOS, Linux x86/x86-64 (with Linux ARM and BSD ports also available), and Darwin / macOS both Intel x86_64 and aarch64 (e.g. M1 Apple Silicon SoC).

Features

Volume spanning
Compression
Authenticated encryption
Supports: 7Z, 7-Zip sfx, ACE, ARJ, Brotli, BZ2, CAB, CHM, CPIO, DEB, GZ, ISO, JAR, LHA/LZH, NSIS, OOo, PAQ/LPAQ, PEA, QUAD, RAR, RPM, split, TAR, Z, ZIP, ZIPX, Zstandard.



Changes

PeaZip 8.6.0 release comes with new themes and improved, easier to customize UI layout.
Under the hood, it is now possible to use custom compression pre-sets (either built-in or user defined) from command line and scripts, and to set immediate execution for custom compression pre-sets.
Updated backends: Pea 1.07, and (Linux) Zstd 1.5.2.

A total of 226 file extensions can now be managed by PeaZip, with addition of support for .vhdx Microsoft disk image format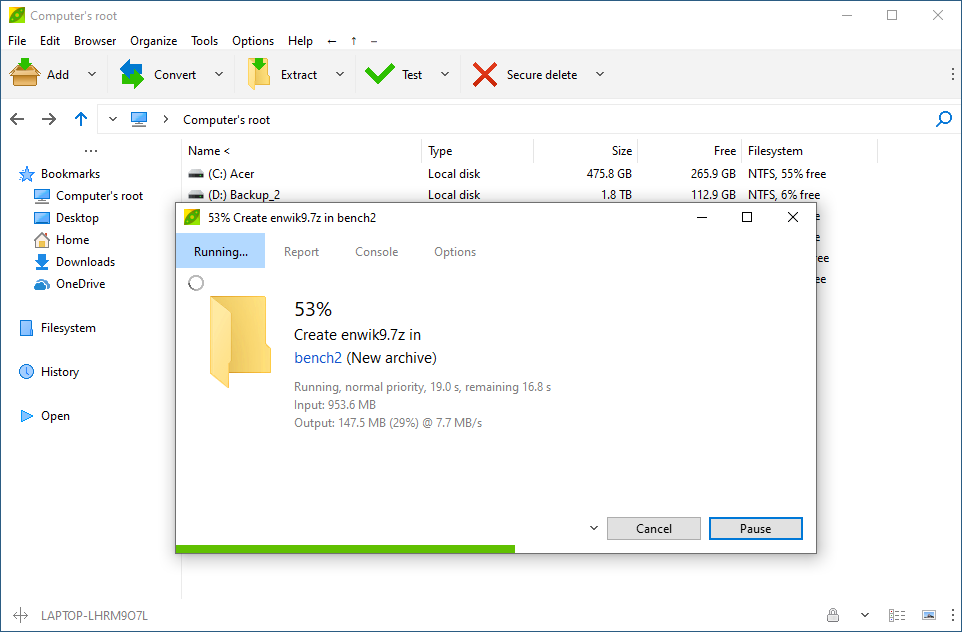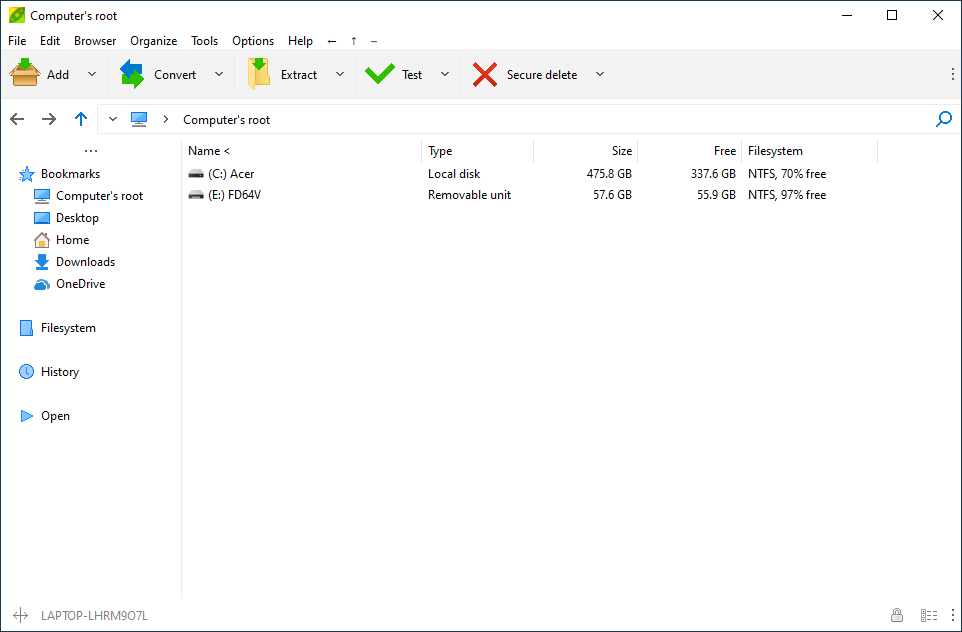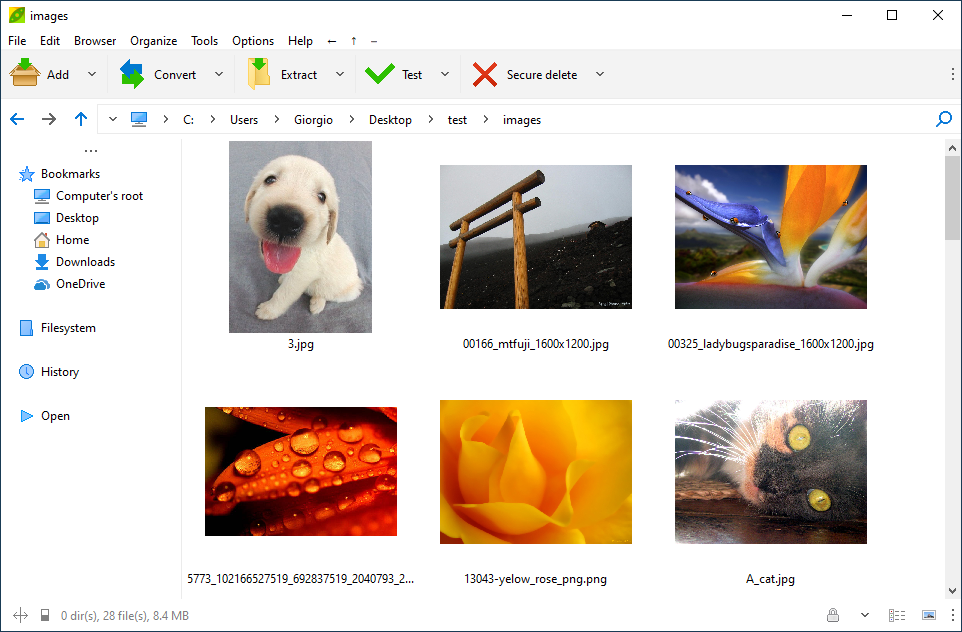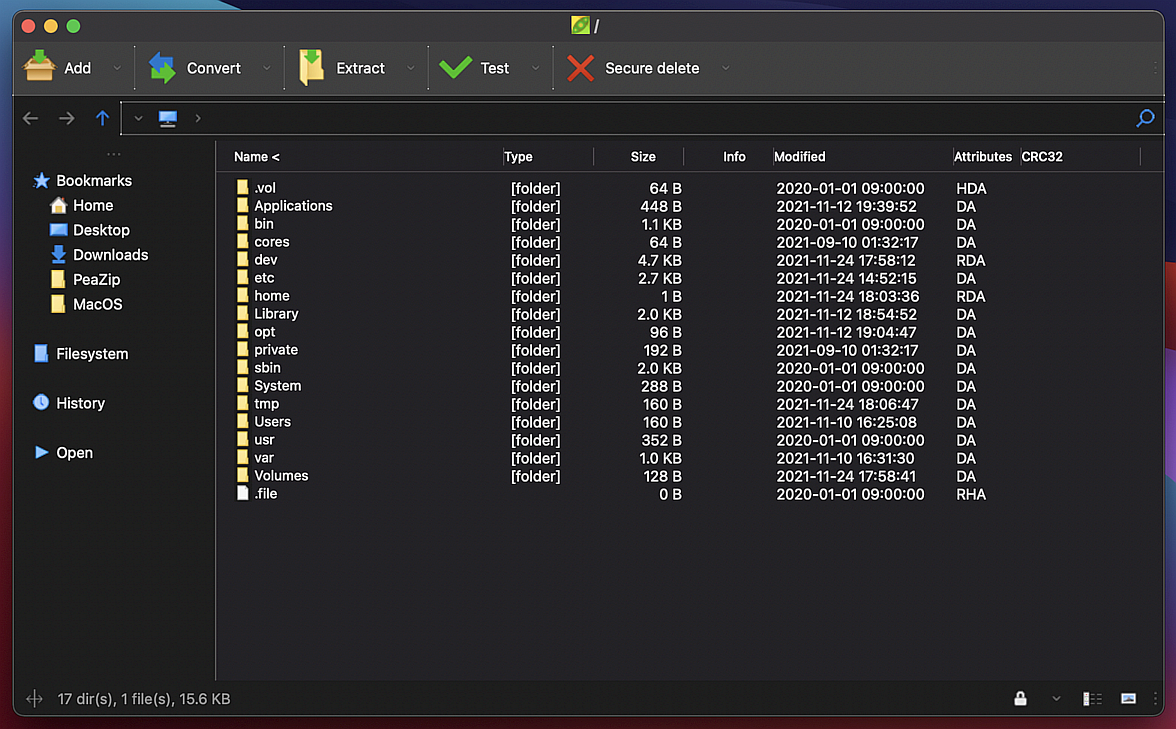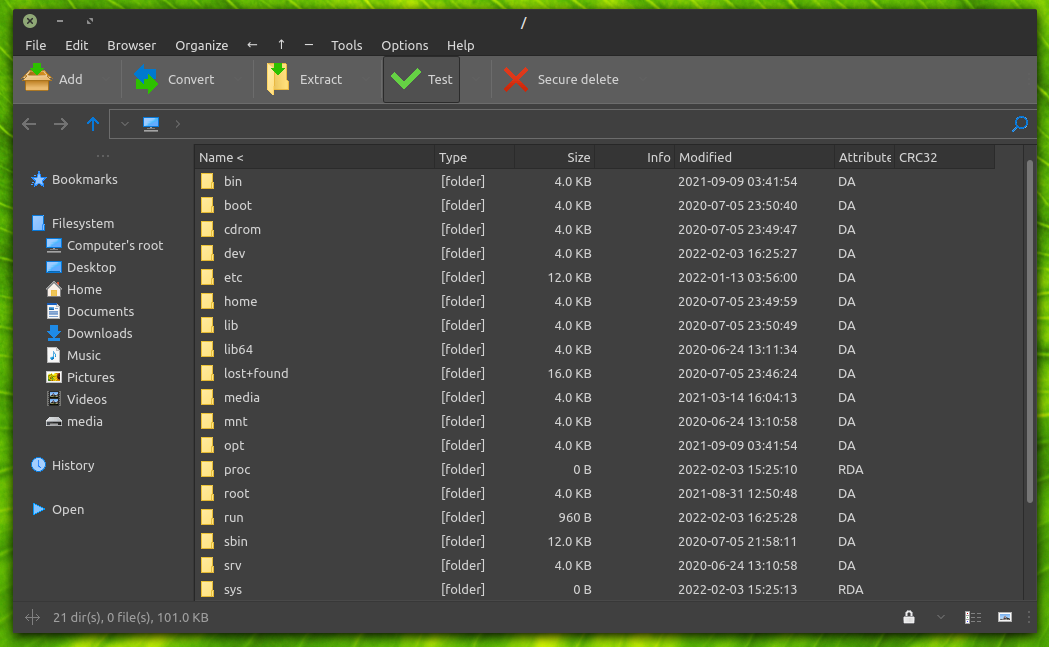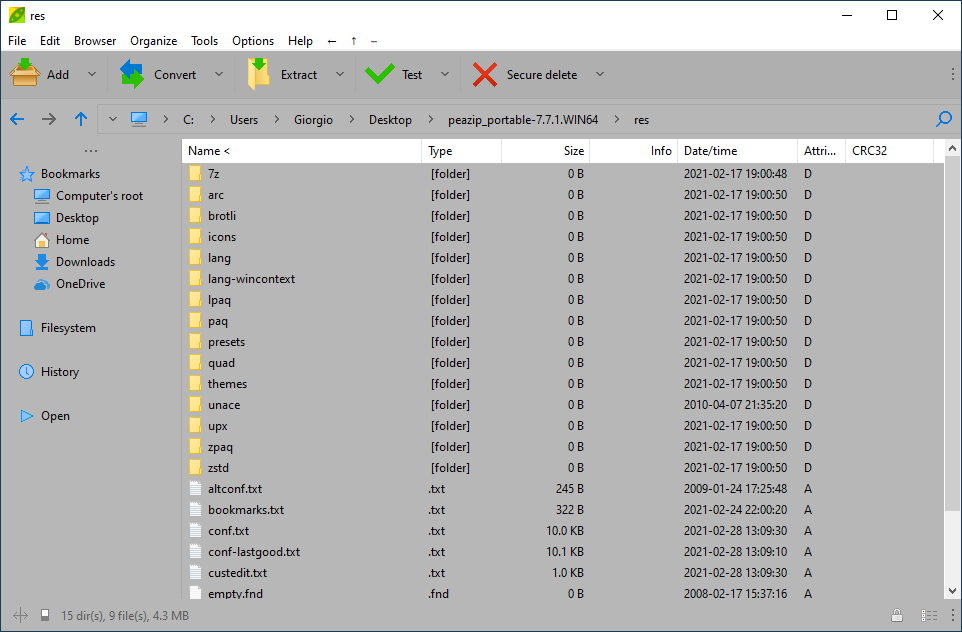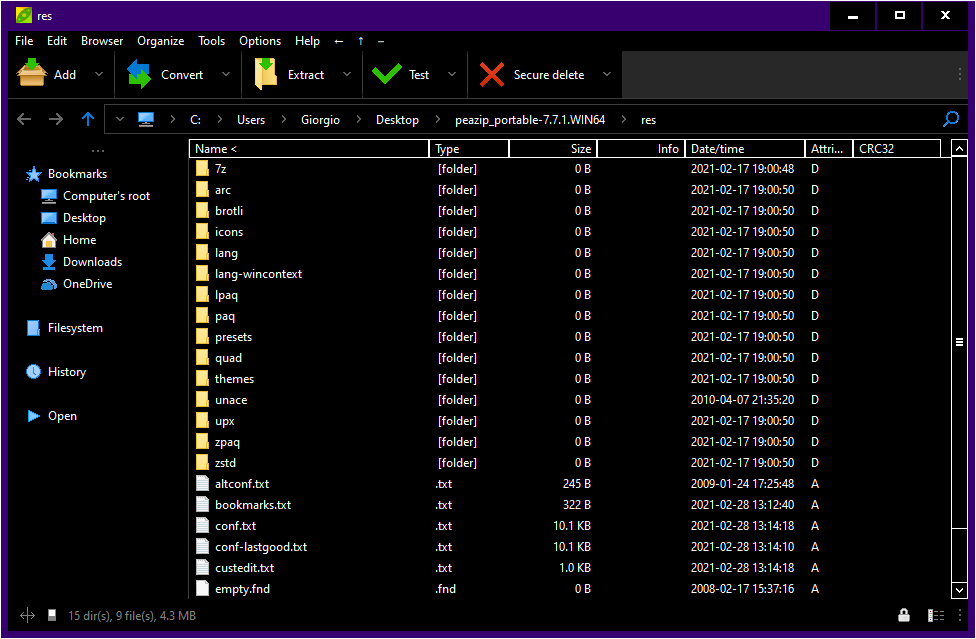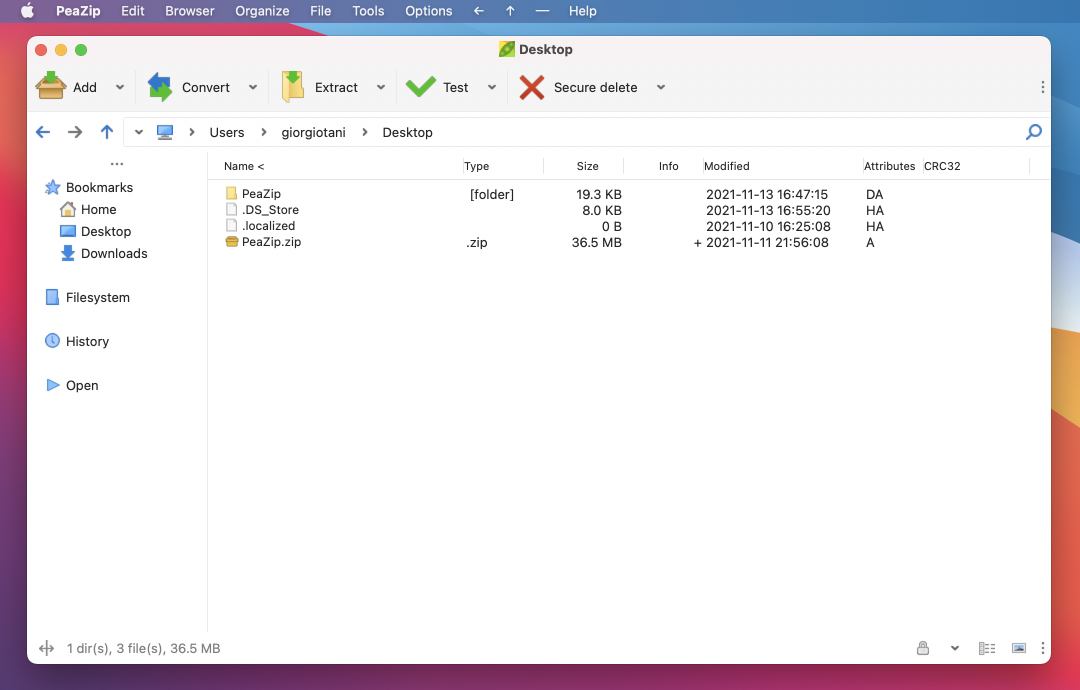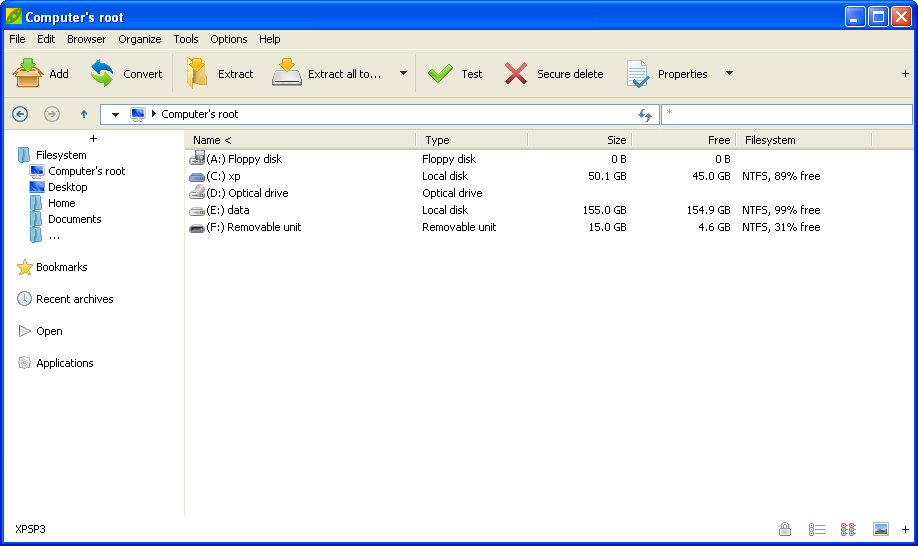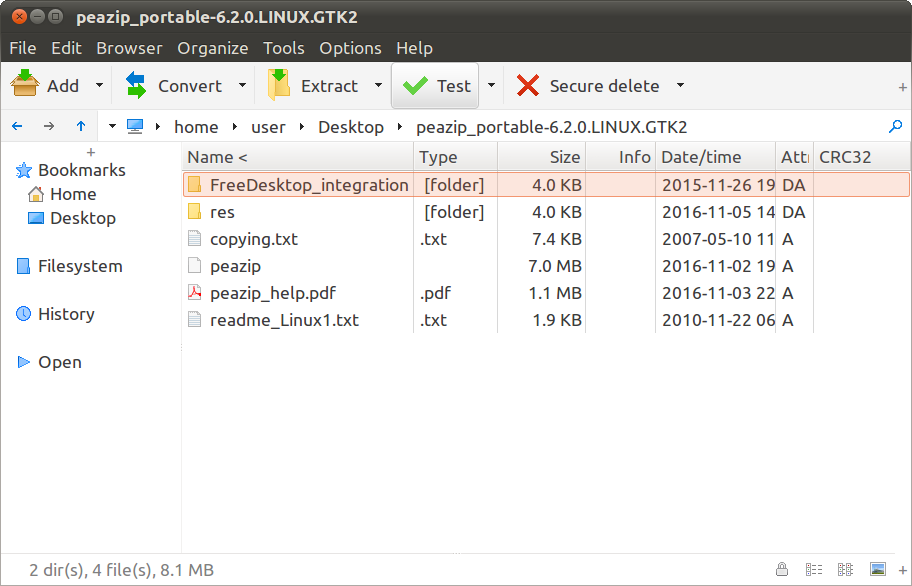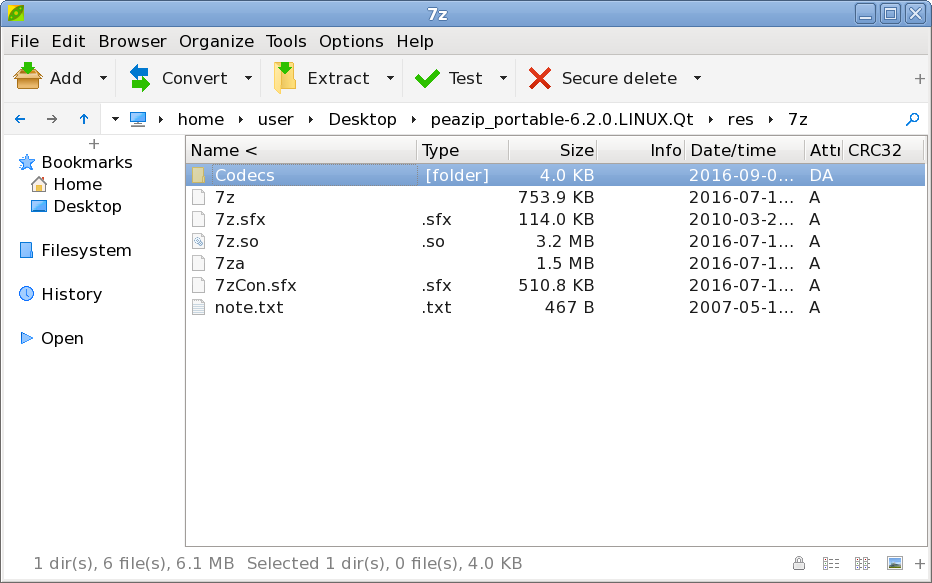 This download is for the Windows 64bit portable version. All other download assets are below:


Windows:
peazip_portable-8.6.0.WINDOWS.zip
peazip-8.6.0.WIN64.exe
peazip-8.6.0.WINDOWS.exe

MacOS:
peazip-8.6.0.DARWIN.x86_64.dmg
peazip-8.6.0.DARWIN.aarch64.dmg

Linux:
peazip_portable-8.6.0.LINUX.Qt5.x86_64.tar.gz
peazip_portable-8.6.0.LINUX.GTK2.x86_64.tar.gz
peazip_8.6.0.LINUX.Qt5-1_amd64.deb
peazip_8.6.0.LINUX.GTK2-1_amd64.deb
peazip-8.6.0.LINUX.Qt5-1.x86_64.rpm
peazip-8.6.0.LINUX.GTK2-1.x86_64.rpm



Click here to visit the author's website.
Continue below to download this file.