Always scroll to the bottom of the page to download files on OlderGeeks.com.
We don't believe in fake/misleading download buttons and tricks.

PeaZip 6.6.0 64bit
Free RAR, TAR, ZIP archiver utility

PeaZip is a free archive manager (file zipper, rar opener,...), cross-platform Open Source alternative to WinRar, WinZip and similar software for Windows & Linux.

Compress to 7Z, ARC, BZip2, GZip, PAQ, PEA, self-extracting archives, TAR, WIM, XZ, ZIP files.

Open ACE, CAB, DMG, ISO, RAR, UDF, ZIPX archives, 180+ file formats supported for decompression.

Extract, create and convert files, split / join raw files and spanned (multi-volume) archives, supports strong encryption, encrypted password manager, secure data delete (unrecoverable, permanent erasure), find duplicate files, compute hash and multiple checksum algorithms, export scripts to automate backup and restore tasks.

Changelog:
PeaZip 6.6.0
Sunday, May 06, 2018, 11:45 AM

Release 6.6.0 introduces various improvements, a new fast routine to identify possibly duplicate files, and the ability to try to edit non explicitly supported archive types as MS Office COMPOUND files, Open Office files, JAR packages, and others.
On Windows, 7z backend is updated to 18.05 version, which improves performances, and fixes vulnerabilities, and resolve and possible Windows 10 issues of previous versions.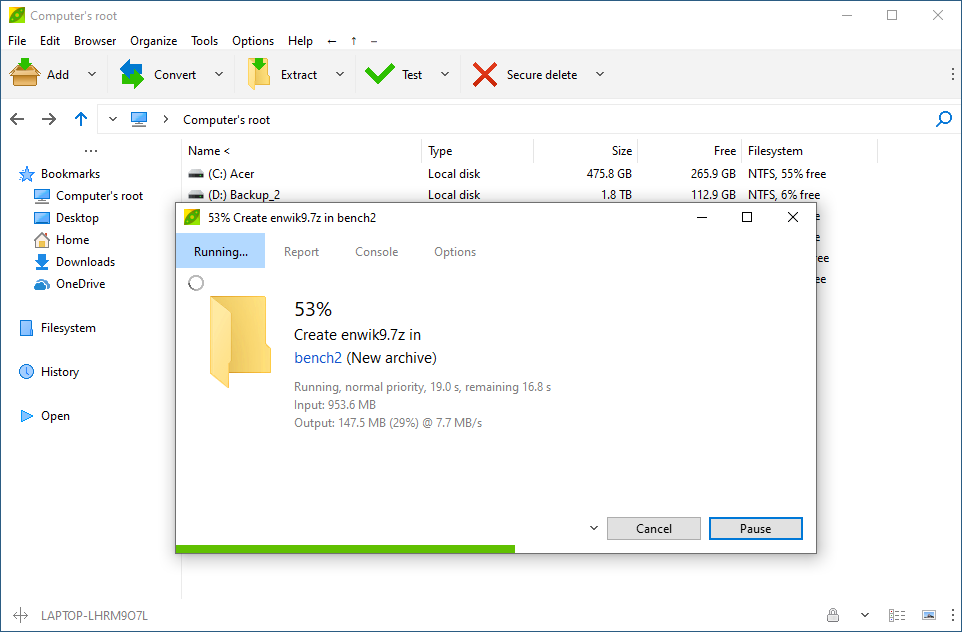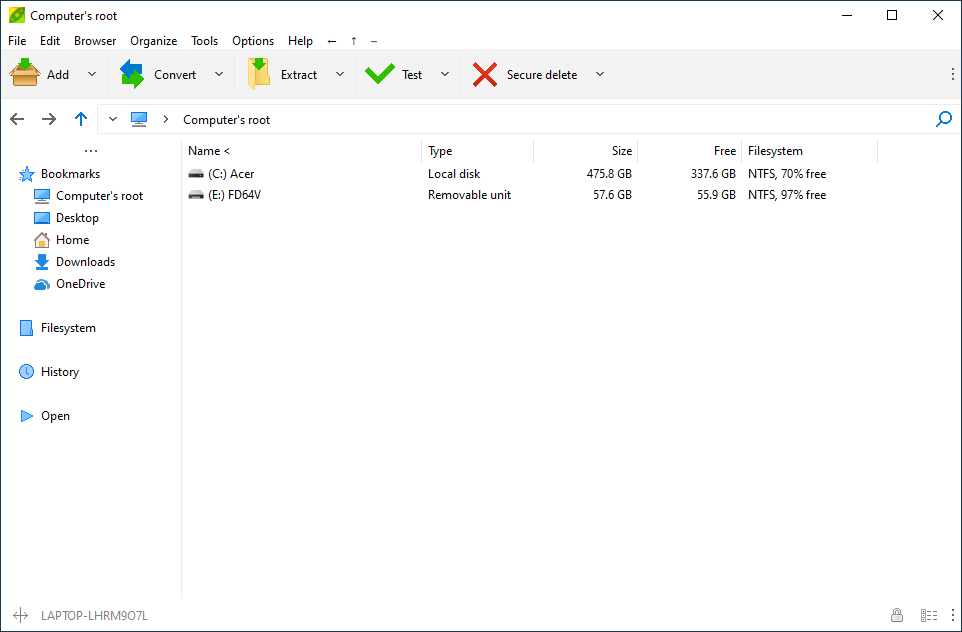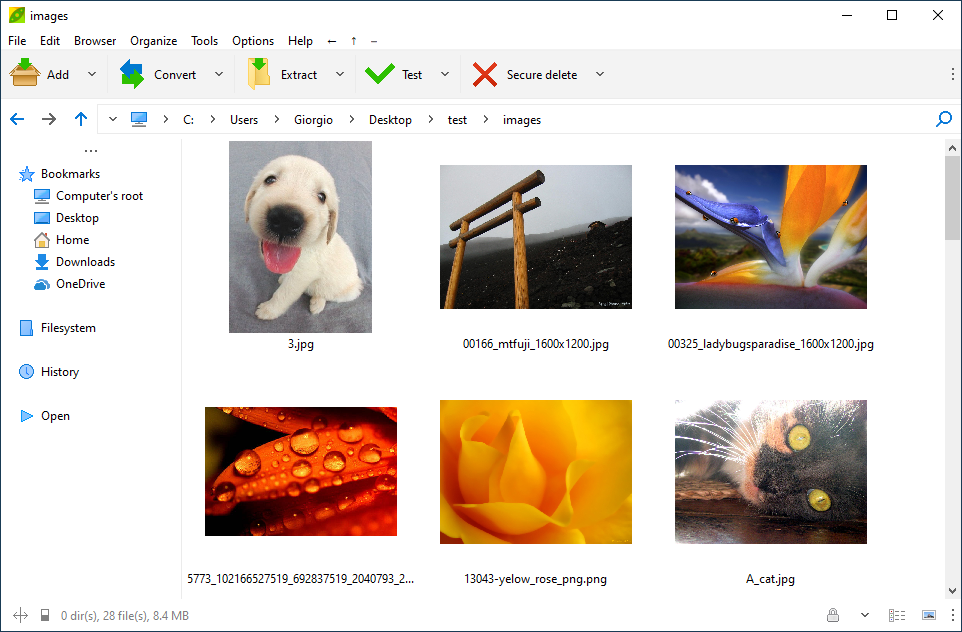 Continue below to download this file.