FYI, always scroll to the bottom of the page to download files on OlderGeeks.com.
We don't believe in fake/misleading download buttons and tricks. The link is always in the same place.
---

Malwarebytes Anti-Malware v4.0.0.108

Introducing Malwarebytes 4.0

Smarter, faster, and lighter than ever before.

We redesigned Malwarebytes for Windows inside and out to be more intuitive, tougher against threats, and easier on your PC.


Like antivirus, but smart.

Traditional antivirus fails because it's slow to react to new threats. And, well, because it's "dumb." We use layers of technology like anomaly detection (a cool sort of artificial intelligence), behavior matching, and application hardening to crush malware that hasn't even been seen before. Alright, so not really like traditional antivirus.


Infected? We've got your back

Our technology not only stops hackers and malware, but it cleans up an infected machine better than traditional antivirus. In fact, our technology earned the only "flawless" clean-up score from the folks at AV-TEST.org.


Shuts down attacks from every angle

Visiting an infected website, accepting a call from a scammer, clicking a malicious link—these are just some of the ways you can get hacked. We shut down those attack vectors, and new ones as they pop up. The bad guys can't even find a way in, whether you're on Windows, Mac, or Android.



Bigger data, smarter protection

Malwarebytes detects or blocks more than 8,000,000 threats per day

More than 187,000,000 Malwarebytes scans occur every month

Malwarebytes is installed more than 247k times every day



What's new in Malwarebytes 4.0:

A new detection engine that's smarter than ever The new Malwarebytes Katana Engine is better than ever at stopping threats. It also gives you info about the threats it finds, so you can make smarter security decisions.

A completely redesigned interface that makes security quick and easy We completely redesigned the user interface to be more intuitive and easier to use. Spend less time fiddling with your security settings and more time enjoying your PC.

Improved performance and efficiency The new Malwarebytes was designed with performance in mind. Run it in the background 24/7 without your security weighing you down.




Note: Malwarebytes initially installs as a 14 day trial of full real-time protection. After the 14 days are up, Malwarebytes reverts to a free version that will only disinfect your computer after an attack. We recommend purchasing the full real-time protection of Malwarebytes Premium to prevent infection in the first place. It is much cheaper than other anti-malware/anti-virus programs.

What it does for you
Malwarebytes Premium protects you from advanced threats
Protects you from advanced threats

Detects and removes malware in real-time with advanced anti-malware, anti-spyware, and anti-rootkit technology. Scans for the newest and most dangerous threats automatically, so you're protected without having to even think about it.
Malwarebytes Premium protects your files from being locked and held for ransom
Protects your files from being locked and held for ransom

Stops unknown and known ransomware with proprietary next-gen technology that works proactively to shield your files. This is a powerful, comprehensive defense that blocks ransomware, and not a simple decryption tool. So you're protected from tomorrow's "Ransomware Attack!" headlines today.
Malwarebytes Premium Prevents your programs from being used against you
Prevents your programs from being used against you

Wraps your browser and software programs in four layers of defense, stopping attacks that use vulnerabilities in those programs to infect your computer.
Malwarebytes Premium protects you from fake and infected websites
Protects you from fake and infected websites

Detects and prevents contact with fake websites and malicious links. You are proactively protected from downloading malware, hacking attempts, and infected advertising. Worried about wandering into a "bad" Internet neighborhood? Now you don't have to be.
Malwarebytes Premium scans faster, scans smarter
Scans faster, scans smarter

Lightning-fast Hyper Scan mode targets only the threats that are currently active. Faster analysis. Still gets results. Run a scan in the background while you boot up your favorite game. It's done by the time you're ready to play.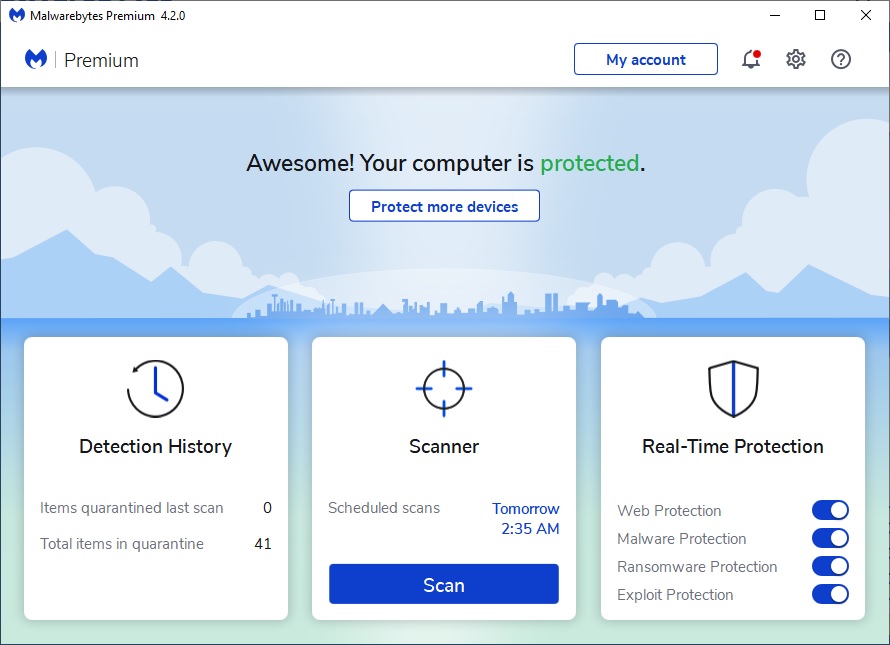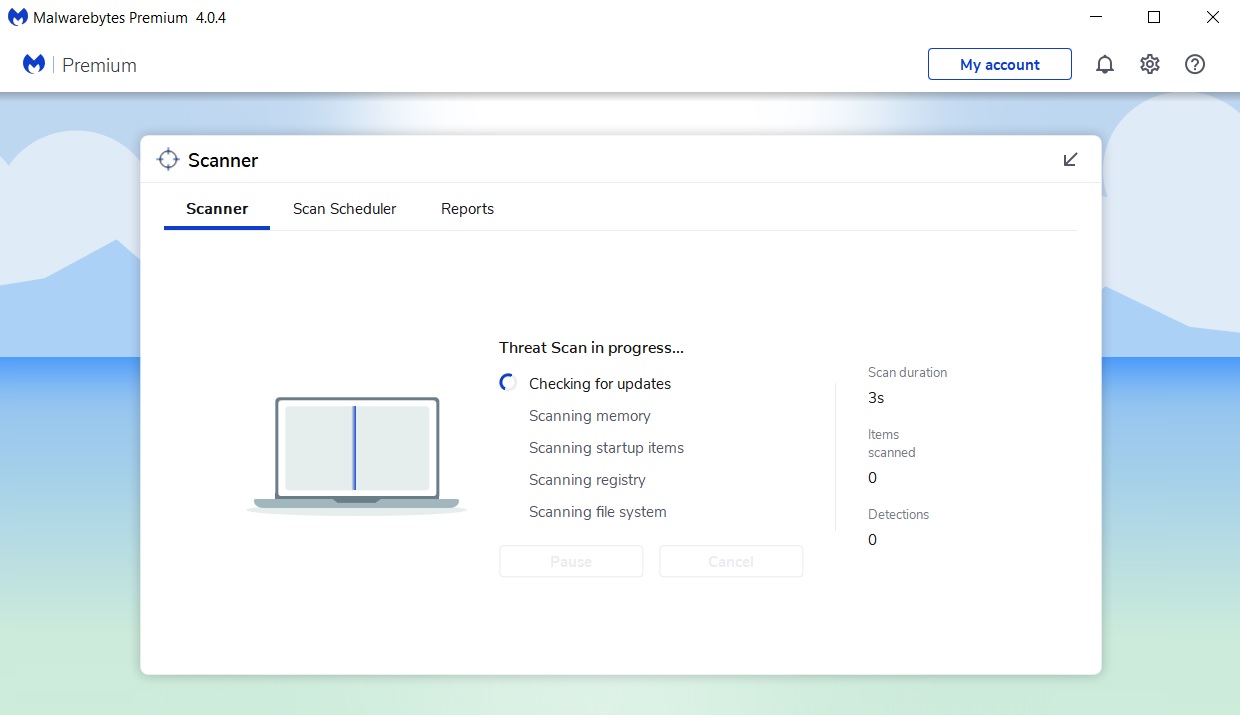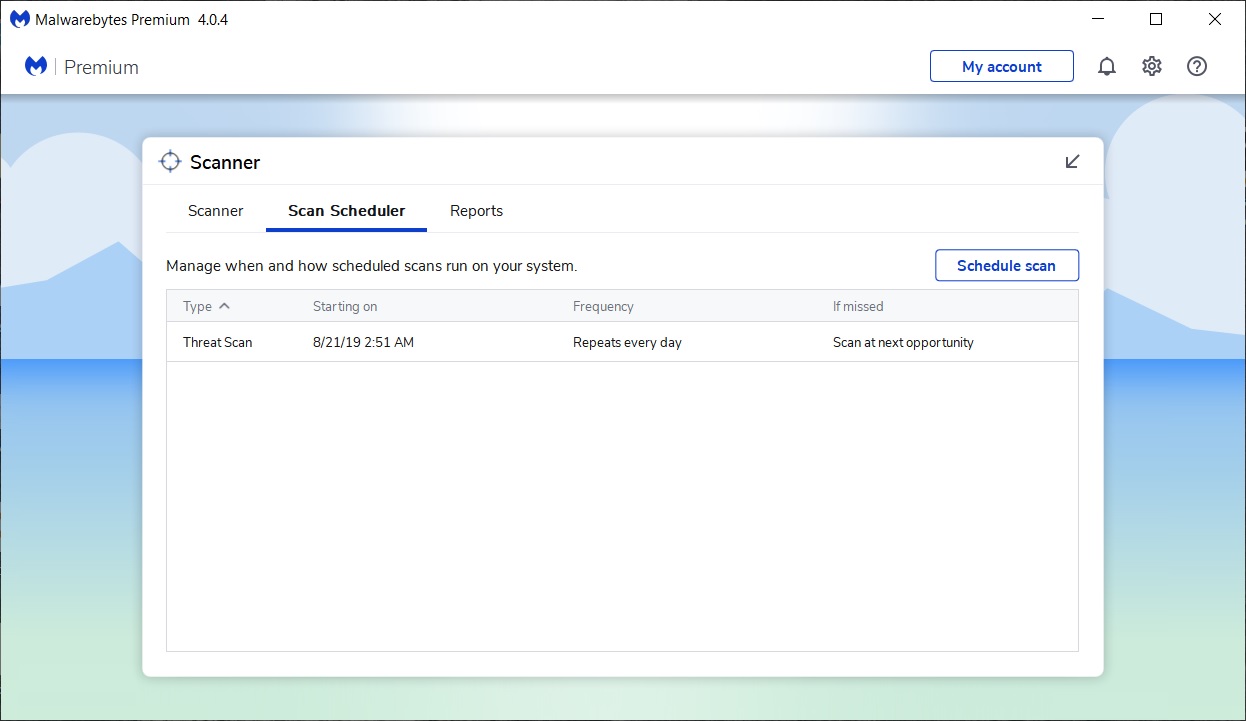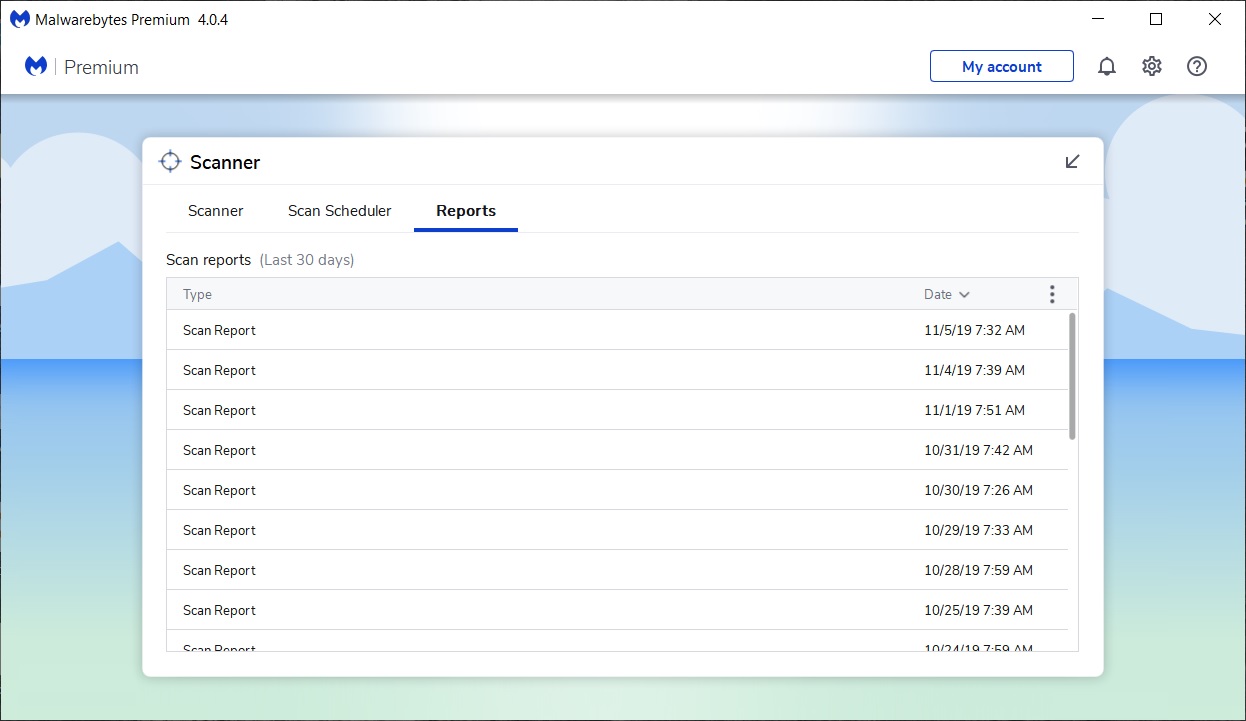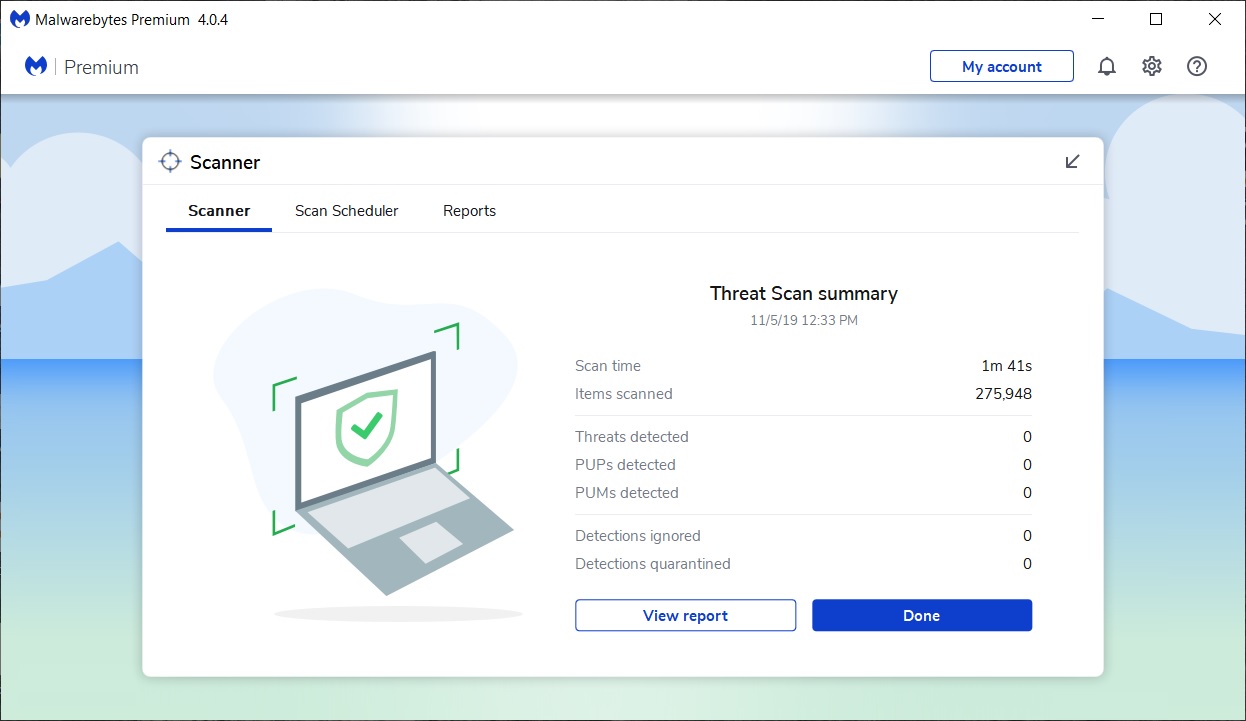 Click here to visit the author's website.
Continue below to download this file.