Angband v4.2.0 (MacOS)
Angband v4.2.0 (MacOS) Angband is a free, single-player dungeon exploration game. You play an adventurer seeking riches, fighting monsters, and preparing for a final battle with Morgoth, the Lord of Darkness. Angband is a freeware, open-source computer game of dungeon exploration, based very loosely on the works of J.R.R. Tolkien. You explore a very deep dungeon, kill monsters, try to equip yourself with the best weapons and armor you can find. The goal of the game is to defeat Morgoth. Angband has a very long history. It started in 1990 as an improved and "Tolkienized" variant of Moria. Moria itself was created in 1985 and was inspired by Rogue (from the late 70s). The first version of Angband was created by Alex Cutler and Andy Astrand at the University of Warwick. The notable maintainers in the 90s were Charles Swiger and Ben Harrison. In 2000, Robert Ruhlmann took over. Starting March 2006, the game was looked after by Julian Lighton, and since April 2007 by Andrew Sidwell. Starting the release of 3.5.0 on Christmas Day 2013, the game is maintained by Nick. Angband is a member of a family of similar games called rogue-likes. Other well known games of this type are Nethack, Slash'Em or ADOM. Angband, with its source code available to general public, spun a lot of variants over time - versions of the game with changes against the original Angband. The original Angband game is referred to as Vanilla Angband. Angband is dual licensed, either under the historical Moria license, or under GPLv2. Angband Releases: 4.2.0 Background 4.2.0 was slated to make big changes to two important parts of the game: classes, and monsters. While each of these was big enough to deserve a minor version increase in its own right, doing both together so they could be balanced against each other was preferred. As ...

2,614
Nov 22, 2019
Angband Dev Team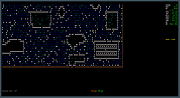 Skywave Linux v4.2.0
Skywave Linux v4.2.0 Software Defined Radio for Global Online Listening Skywave Linux is a 64 bit live system providing installed and configured software for accessing software defined radio servers locally and on the internet. With this operating system, a person may tune shortwave broadcasts, amateur radio, aeronautical, maritime, or other signals received at remote servers around the world. SDR software is configured for popular devices, such as the RTL-SDR dongles, Softrocks, Airspy, SDRPlay, and other radios. Skywave Linux is an X86 64 bit live environment built over Ubuntu Linux, and may be installed on a bootable USB stick, SD card, DVD, or hard drive. Features Derived from Ubuntu 20.04 / MATE Desktop / i3 Window Manager Realtime Xanmod Kernel 5.15.14-rt27 Broad SDR Hardware Support with SoapySDR and GR-OsmoSDR WebSDR, OpenWebRX radio servers accessible via internet browser. SoapySDR plug-and-play functionality via CubicSDR, Gqrx, SDRPlusPlus SoapySDR ADS-B tracking and mapping via Dump1090 RTL-SDR, SDRPlay, Airspy radio hardware is supported. WSJT -X / WSPR-X weak signal digimode software Weather Satellite Decoding via Noaa-APT / Glrpt Satellite tracking with Gpredict Trunked Radio System Reception with SDRTrunk Neovim Code editor Tmux terminal Multiplexer Multichannel AM / NBFM demodulation Multichannel ACARS / VDL Mode 2 Reception Maritime AIS Monitor LADSPA and LV2 audio plugins for EQ/Compression/Limiting More Information Skywave Linux is an operating system using bleeding-edge technology to robustly access broadcast, utility, military, and amateur radio signals from almost anywhere in the world, including countries with restrictive internet environments. Skywave Linux is set up to connect easily to a large network ...

713
Mar 04, 2022
Brightflash64