Always scroll to the bottom of the page for the main download link.
We don't believe in fake/misleading download buttons and tricks. The link is always in the same place.
---
Data Crow v4.10.0
The ultimate cataloger and organizer. You can easily catalog your media library or any other collection.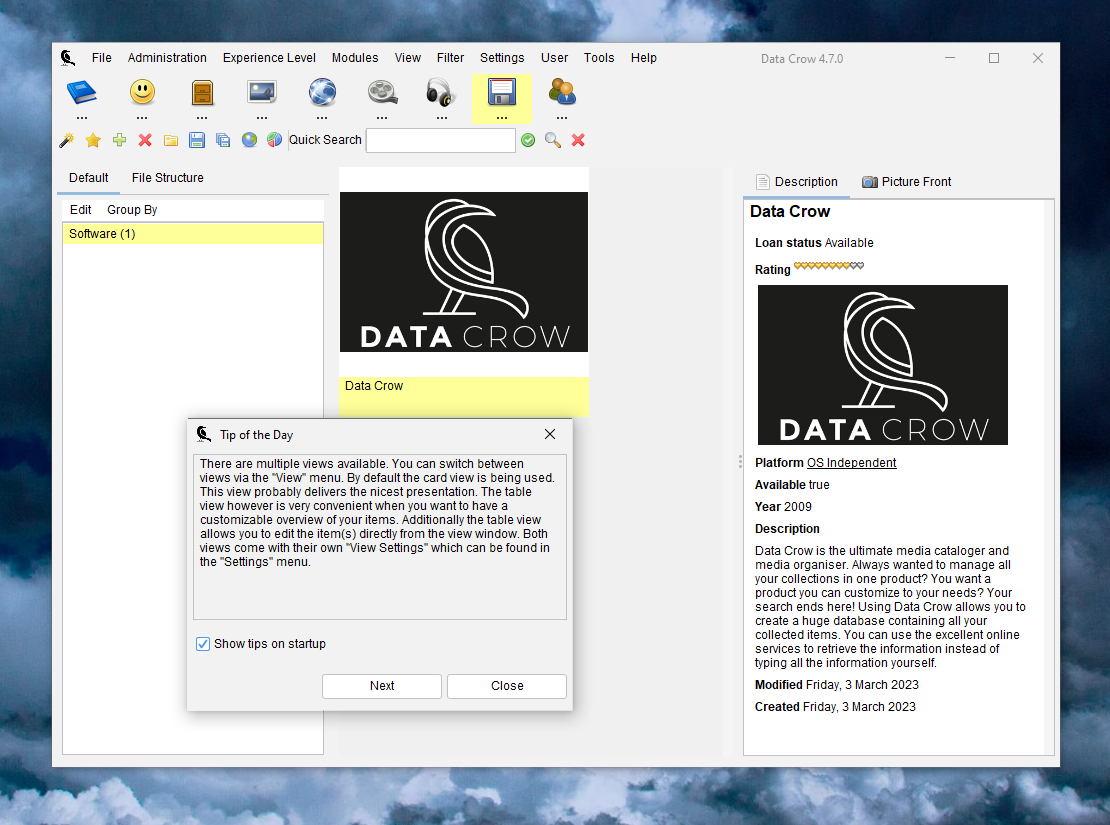 Always wanted to manage all your collections in one product? You want a product you can customize to your needs? Your search ends here! Using Data Crow allows you to catalogue all your collectables, no matter how large your collection is. Using the excellent online services, you can instantly retrieve information about your books, software, games and movies. This information, combined with the file import, which can parse information from your e-books, software, images, music and movie files, means you wonít be doing a lot of typing.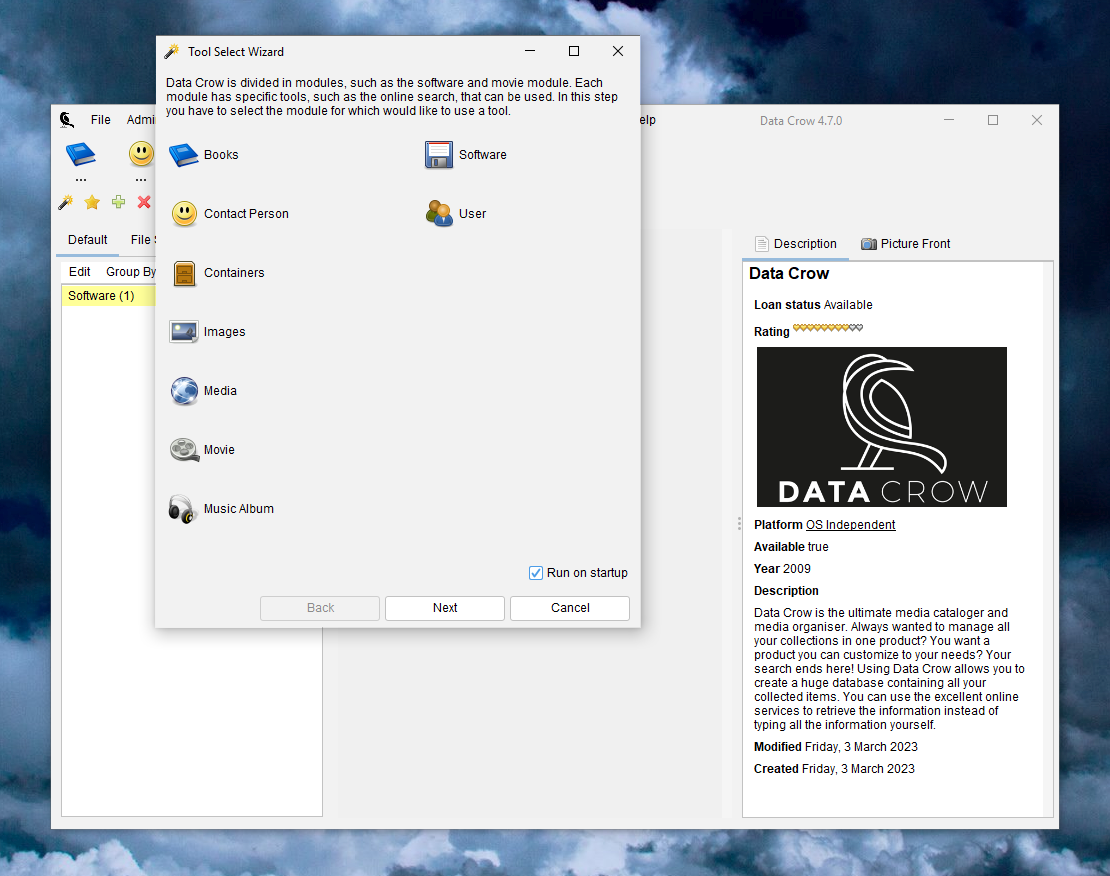 Are you collecting something which is not (fully) covered by one of the standard collection modules? No problem! Either customize an existing module by adding the fields you need or create your own module entirely.

Data Crow comes as a full stand alone client;



Additionally, Data Crow can run as a server.
The server is both an application and a web service. Users can connect using the full client and/or they can use the Data Crow web client. Both clients can connect at the same time, working on the same server;



Data Crow is a feature packed product which luckily comes with an internal help system (F1) to guide you on your journey through Data Crow. Also see the following manuals covering specific functionality such as creating new report templates and creating your own modules.

An explanation on how to run a Data Crow Server.
How to create a custom report for Data Crow.
How to create a custom module.

Available languages in Data Crow:
Dutch, English, German, Spanish, Portuguese, French, Italian and Polish.

Features:

Standard Collection Modules
Catalogue Software, Movies, Music, Images and Books. These modules, as we call them, are supplied with each release. They are fully optimized so you can get started right away.

Loan Administration
With the Loan Administration, you can track who has borrowed your item(s) and when they should return them.

Reporting
Data Crow offers various basic reports. For reporting, the power of JasperReports is used. Try one of the standard reports or create a new one yourself using the free Jaspersoft Studio software.

File Import
Import file based items. Data Crow read and store the information on your music, image and video files.

Custom Collection Modules
Create your own collection modules, straight from within the software. Export your modules to share them with your friends and family. You can even modify the existing modules.

Online Services
Why type the information yourself, when Data Crow can find the information on Software, Movies, Books and Music using one of the standard Online Services (such as MobyGames.com, Discogs, iTunes, TMDB.com, Google, Open Library and Archive.org)

Application and Web Server
The Data Crow server is also a capable application and web server. Enjoy the full feature set of Data Crow while working together on the same Data Crow server. User can connect using the web or the full client.




This download is for the Windows 64bit Installer version. All other download assets are below:


Platform Independent Installer:
datacrow_4.10.0_installer.zip

Zipped version; Unpack and Run:
datacrow_4.10.0_client_zipped.zip

Data Crow Server Edition:
datacrow_4.10.0_server_zipped.zip




Click here to visit the author's website.
Continue below for the main download link.