Always scroll to the bottom of the page for the main download link.
We don't believe in fake/misleading download buttons and tricks. The link is always in the same place.
---

AVG Antivirus Free for Android
AVG Antivirus for Smartphones & Tablets automatically detects harmful Apps & SMS AVG Mobilation is a free security solution that protects your phone from viruses, malware, spyware & online exploitation in real-time.

Features:

Scan apps, settings, files, and media in real time
Find/locate your lost or stolen phone via Google maps
Lock and wipe your device to protect your privacy
Kill tasks that slow your phone down
Browse the web safely and securely

AVG Antivirus Free – security software for Android™.
Keep your device safe with just one click.

A closer look at AVG Mobilation suite:

AVG Mobilation protects you from threats to your security, privacy and online identity by focusing specifically on the mobile environment.

With AVG's free antivirus for Android you'll receive
effective, easy-to-use virus and malware protection, as well as a real-time scanner, phone locator, task killer, app locker and local device wipe.

Real-time security scanner protection
Keeps you protected no matter how you download your apps or games

AntiVirus Free also:
Protects against malicious apps from viruses, malware and spyware
Identifies unsecure device settings and advises on how to fix them.
Ensures contacts, bookmarks and text messages are secure and safe
Checks media files for malicious software and security threats
Protects you from phishing attacks
Can be run daily, weekly, or on demand

Anti-theft protection and Phone Location:
Locate your lost or stolen mobile phone and get help with finding it via Google maps
Turn your phone GPS on remotely and have the device send its location using GPS
Lock your phone remotely via our Mobile Control Panel or by sending SMS to your phone to protect your data
Set a lock screen message to help the locator find you
Make your device ring even if your phone is on silent mode

Safe Web Surfing:
Stay safe and secure from phishing and malware while surfing the web!

Task killer:
Kill tasks that slow down or freeze up your device.

App locker and mobile privacy:
Lock apps to protect your privacy and safety or lock your device setting to secure your device configuration.

Local wipe:
Completely wipe contacts, text messages, photos, browser history, calendar and wipe the SD card
Tune up
List apps' battery and storage consumption levels to assist in tune up of device resources

Antivirus free languages supported:
English, German, Spanish, French, Japanese, Korean, Chinese, Portuguese, Russian, Arabic, Italian, Polish, Czech, Dutch and Hebrew.

Change Info:
1. Bug fixes
2. Malware detection improvements
3. File scanner improvements
4. Memory & Cache Cleaner added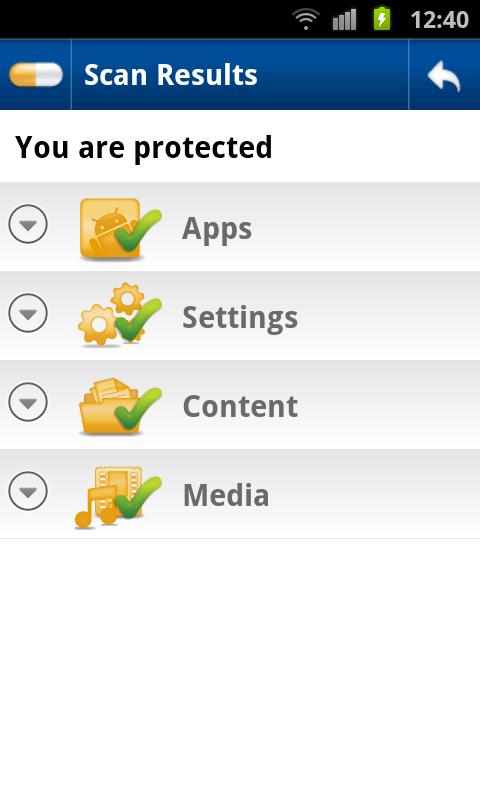 Continue below for the main download link.