Always scroll to the bottom of the page for the main download link.
We don't believe in fake/misleading download buttons and tricks. The link is always in the same place.
---

World of Padman v1.6.2

A Freeware Fun Shooter!

A first person shooter where you and your opponents are tiny... real tiny in a giant work. For Windows, Linux and MacOS.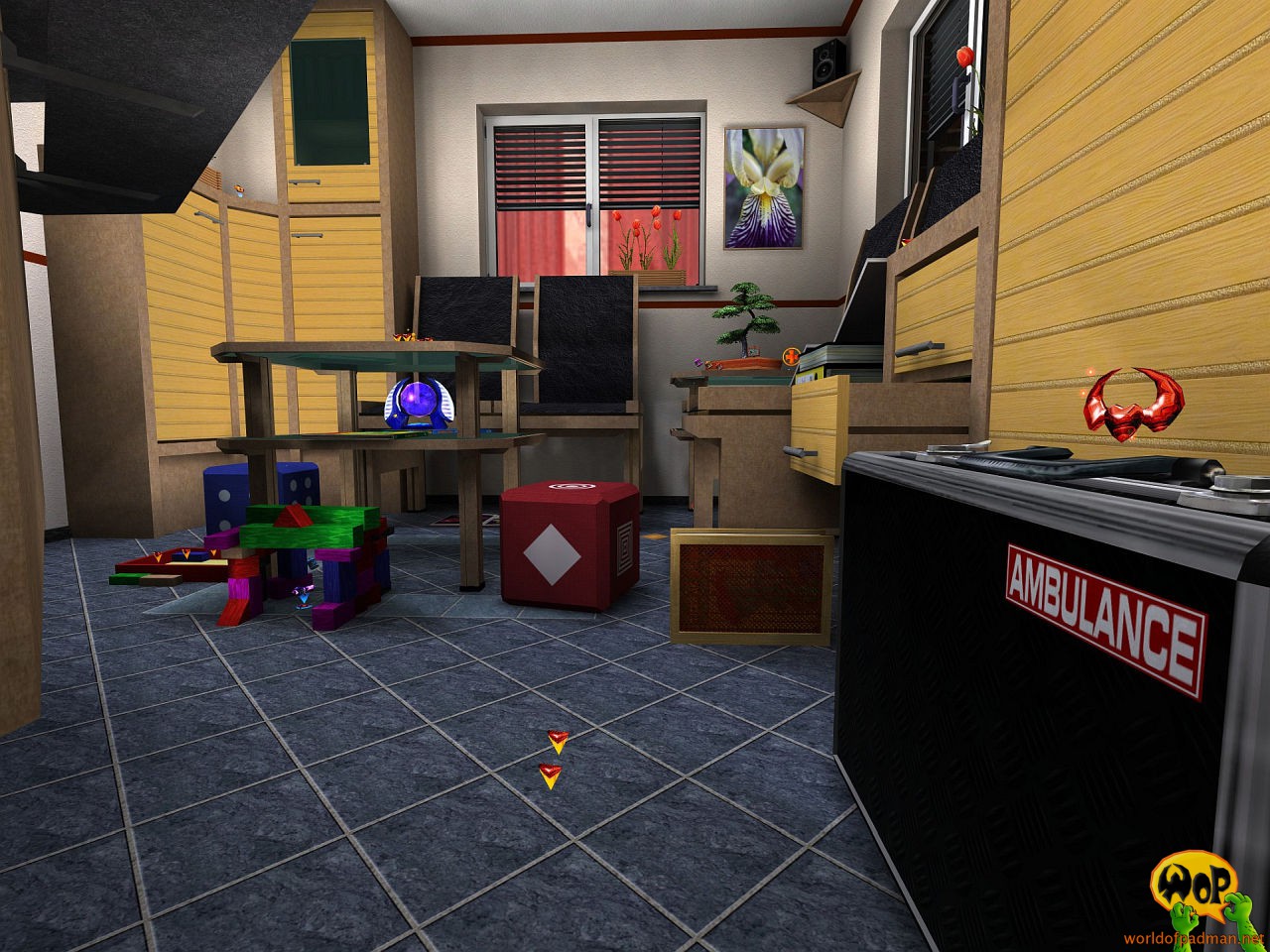 Weapons
Each weapon in World of Padman is different and has its strengths and weaknesses. The right choice always depends on the current game situation and the skill of the player. In many cases, the prerequisite is simply to practice, practice and practice again. Please also consider Psychic Pads valuable monster tips, which are listed for each weapon. Not all weapons are always available on all maps and certain weapons only appear in special situations, as is the case with the Injector and the Spray Gun. Other weapons, like the Imperius, are always well hidden for a good reason!

Powerups
There are several powerups and holdable items available in World of Padman. The player can pick up powerups to modify and increase his abilities for a short amount of time. Holdables are portable items to be activated at any time with the use key. Only one holdable item can be carried at a time. The health energy of a player can be regenerated via Health Stations and also shield energy can be picked up in the maps.

Game Types
Besides of a selection of game types which are characteristic for shooters, World of Padman also provides some unique developed game types, which focus more on strategy. In total there are 7 game types, including team variants, which can be supplemented and combined with the mutator InstaPad.

Maps
In total there are 24 maps in World of Padman, but not every map is suitable and available for all game types. They provide richly detailed environments of everyday places like a garden, a kitchen, a bathroom up to a backyard. A distinction is made between motley platform maps and those for World of Padman characteristic Lilliput maps, in which the player is not bigger than a grasshopper. Some maps also provide a day and night scenario according to the game type.

History
From the earliest PadMaps came the mod PadWorld, followed by the next colorful evolution, World of Padman. Developed and headed by cartoonist and illustrator ENTE, PadWorld Entertainment presents a free ware fun shooter for Windows, Mac OS X and Linux, thatís powered by an extended id-Tech3 graphics engine based on the source of ioquake3.

WoP is the domain of ENTEís comic strip super-hero Padman and his motley crew. Itís their mission to make your game with some seriously addictive fun, whatever your skill level and whatever character role you jump into.

Over the years maps have been revamped, bots improved, Killerducks kept hungry, weapons re-polished and much more, such as new sounds, skins, secrets, effects, and powerups! In all, there are 24 maps. Each supports up to 7 game types, comprising WoPís unique Spray Your Color (incl. team), Last Pad Standing, Big Balloon and of course Capture The Lolly, as well as those old favourite Free For All (incl. team). Meet scaled-up and richly detailed environments of everyday places, where imaginative characters go berserk with an array of colorful plastic weaponry and powerups. Start rockiní to the soundtrack of Dieselkopf and Neurological and listen to the Pad-Anthem, performed by Green Sun. So, grab your earphones!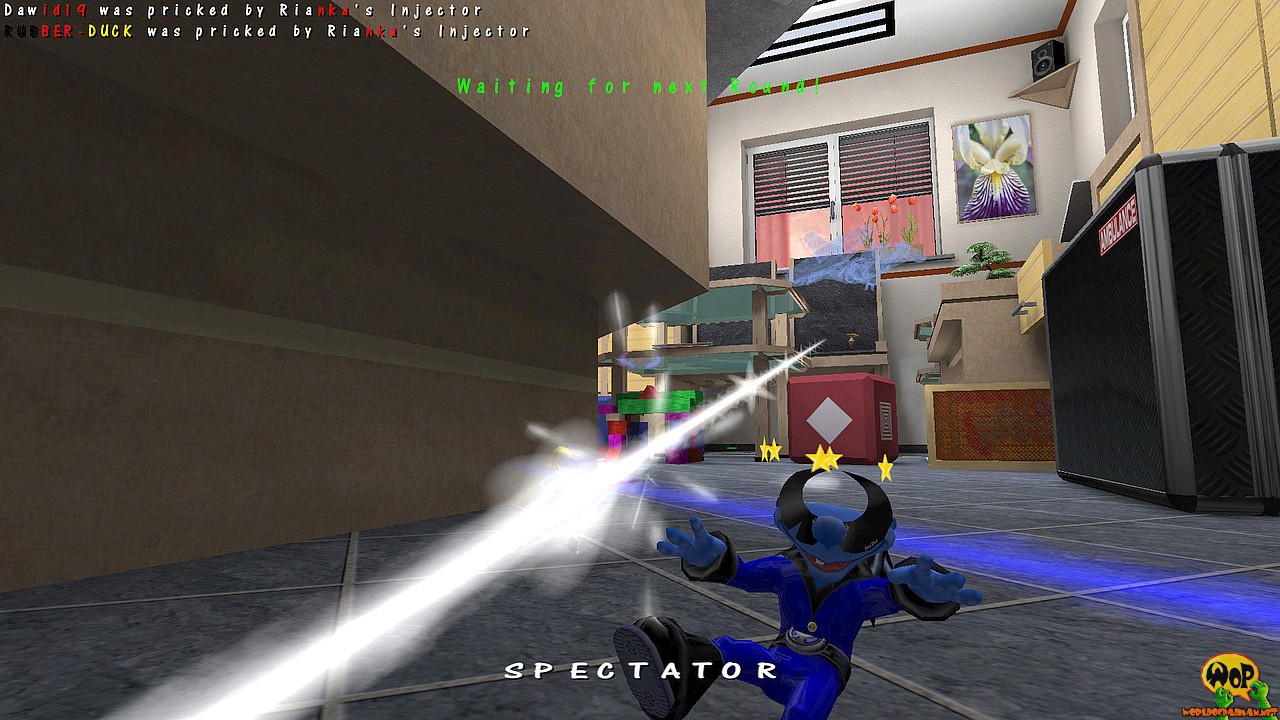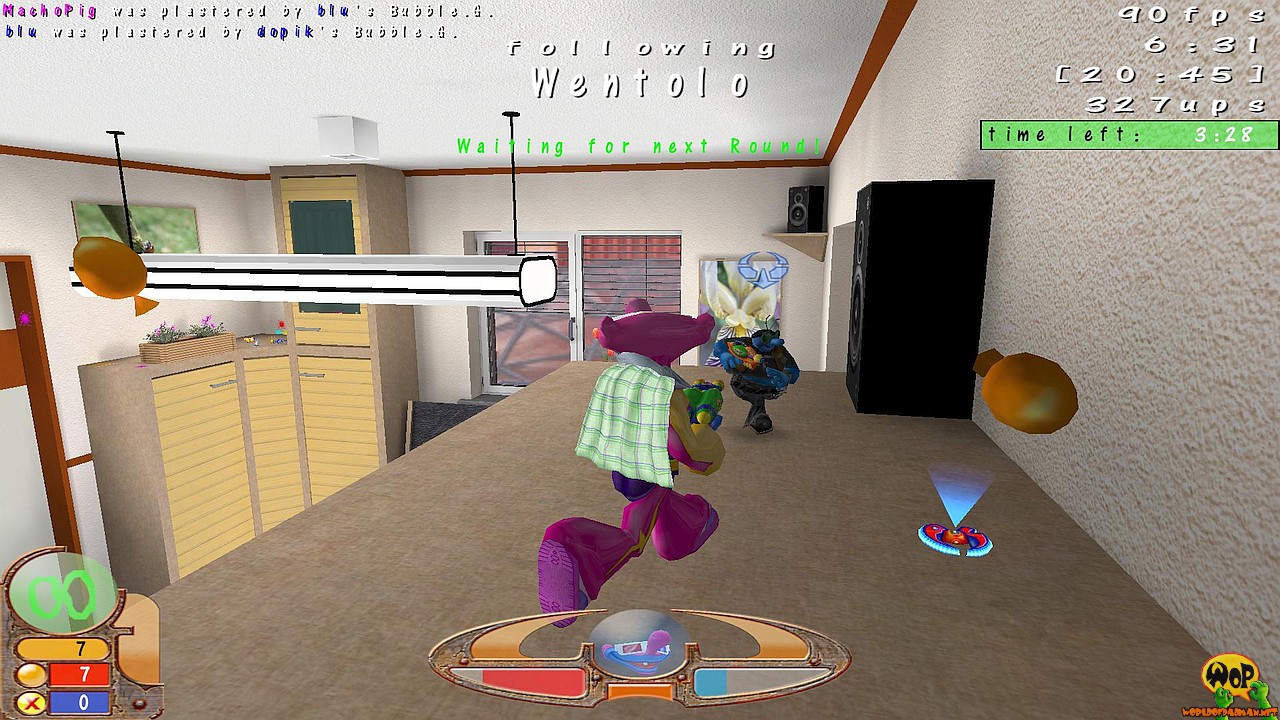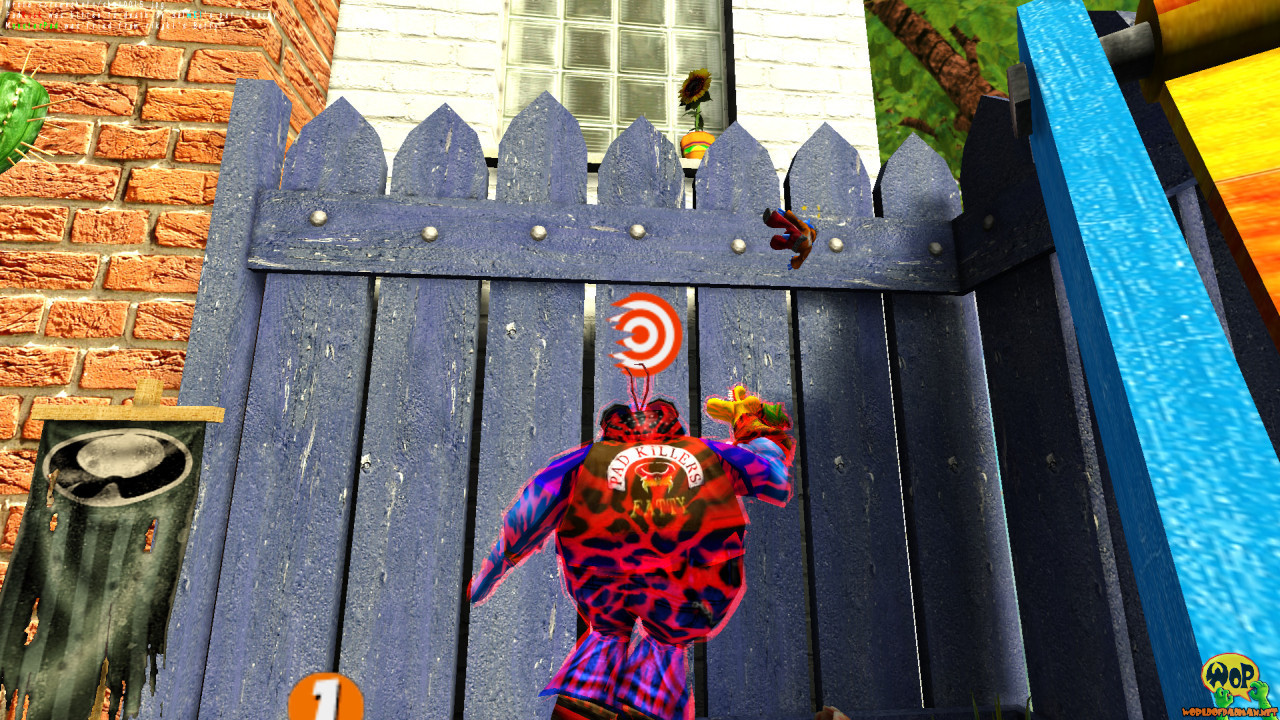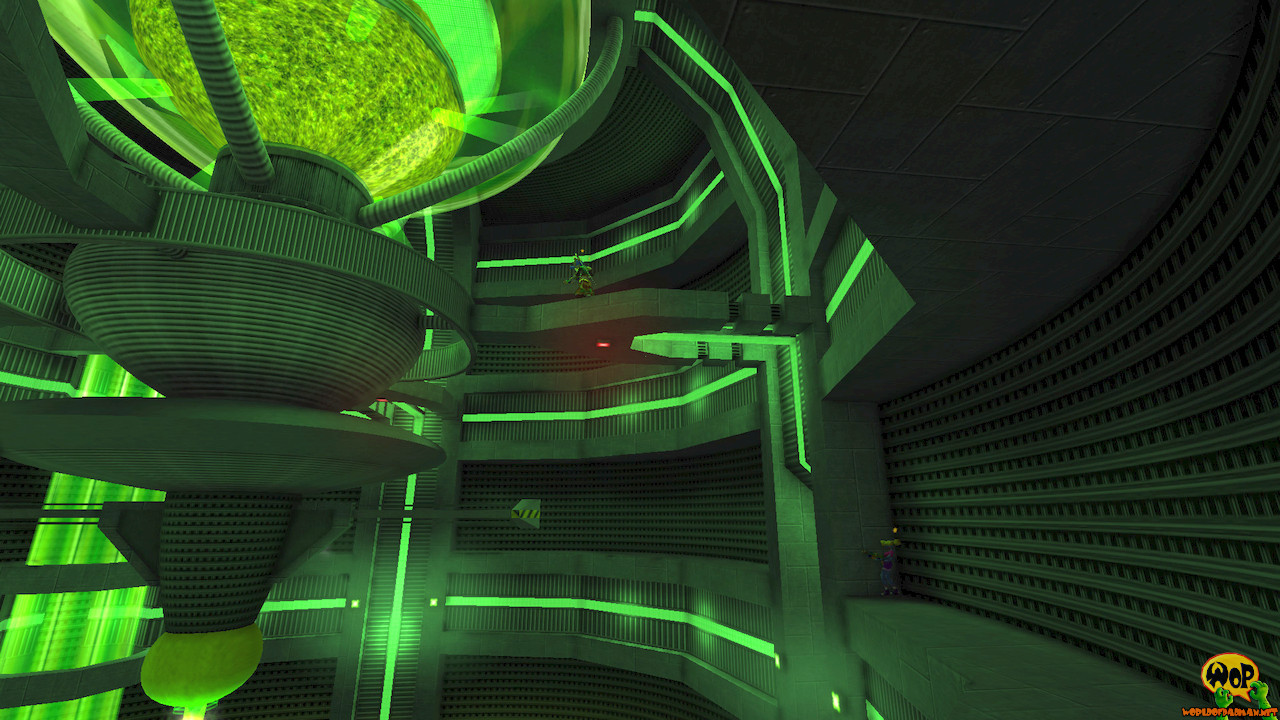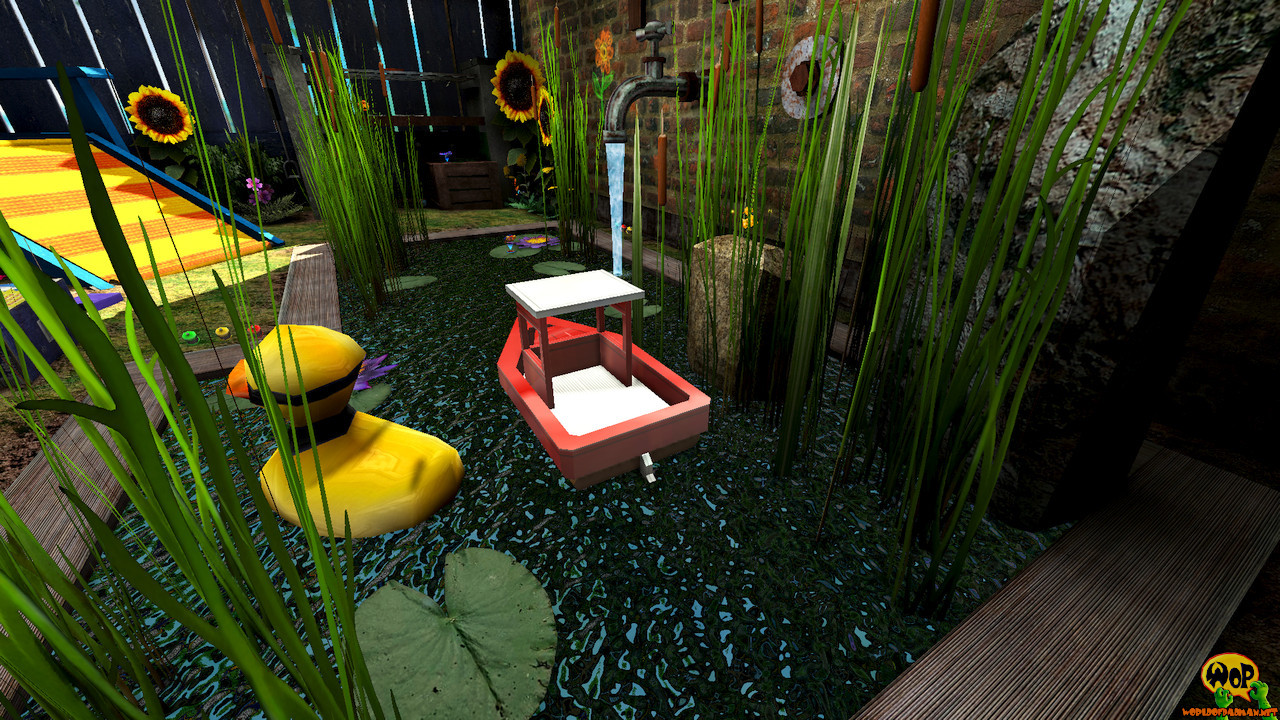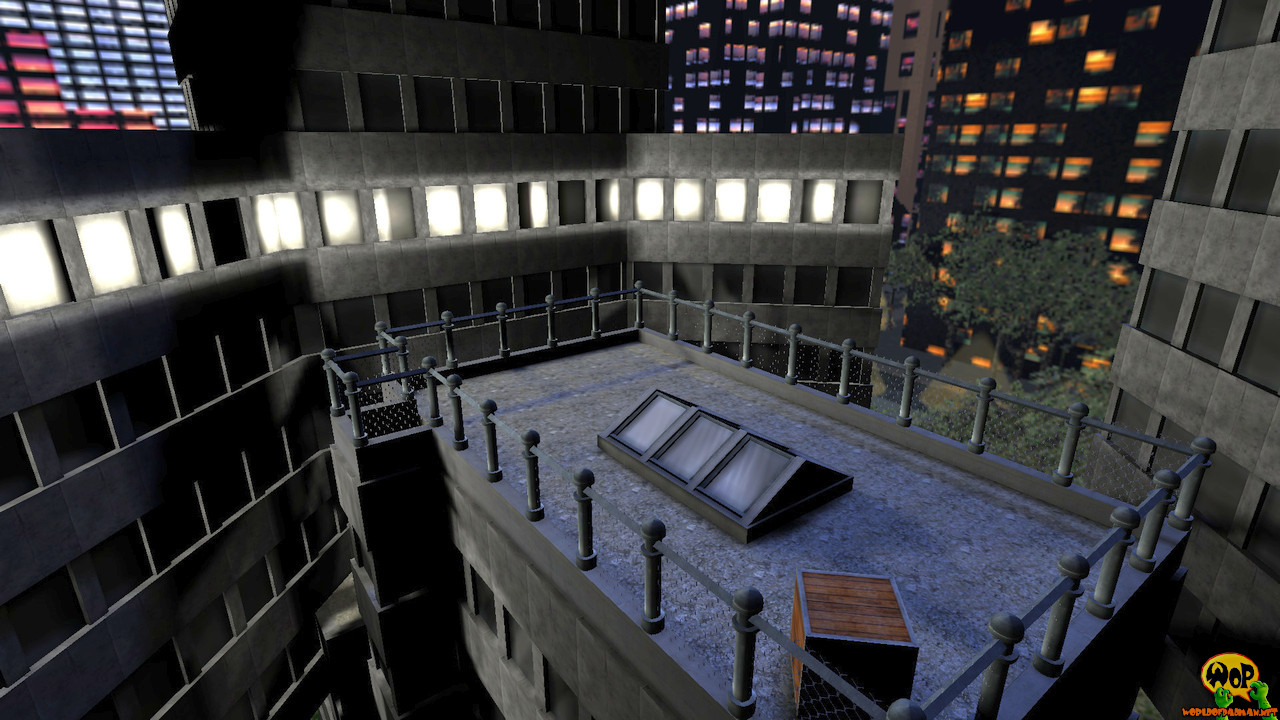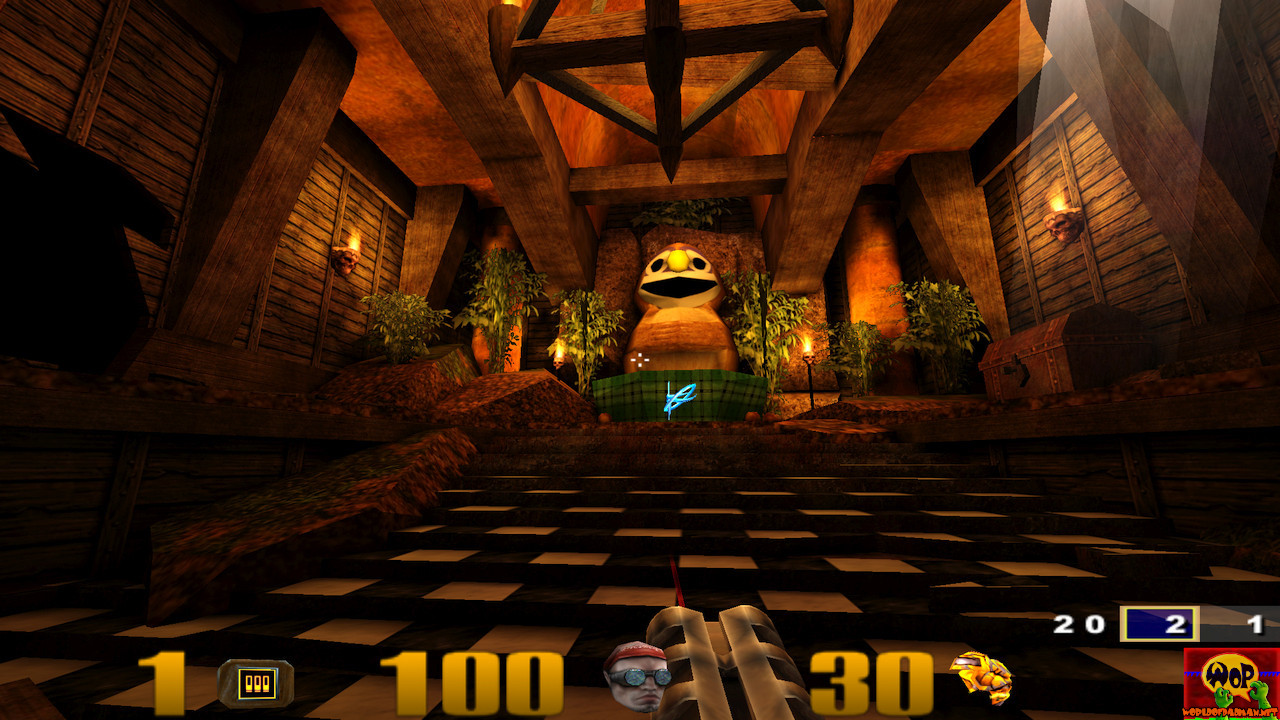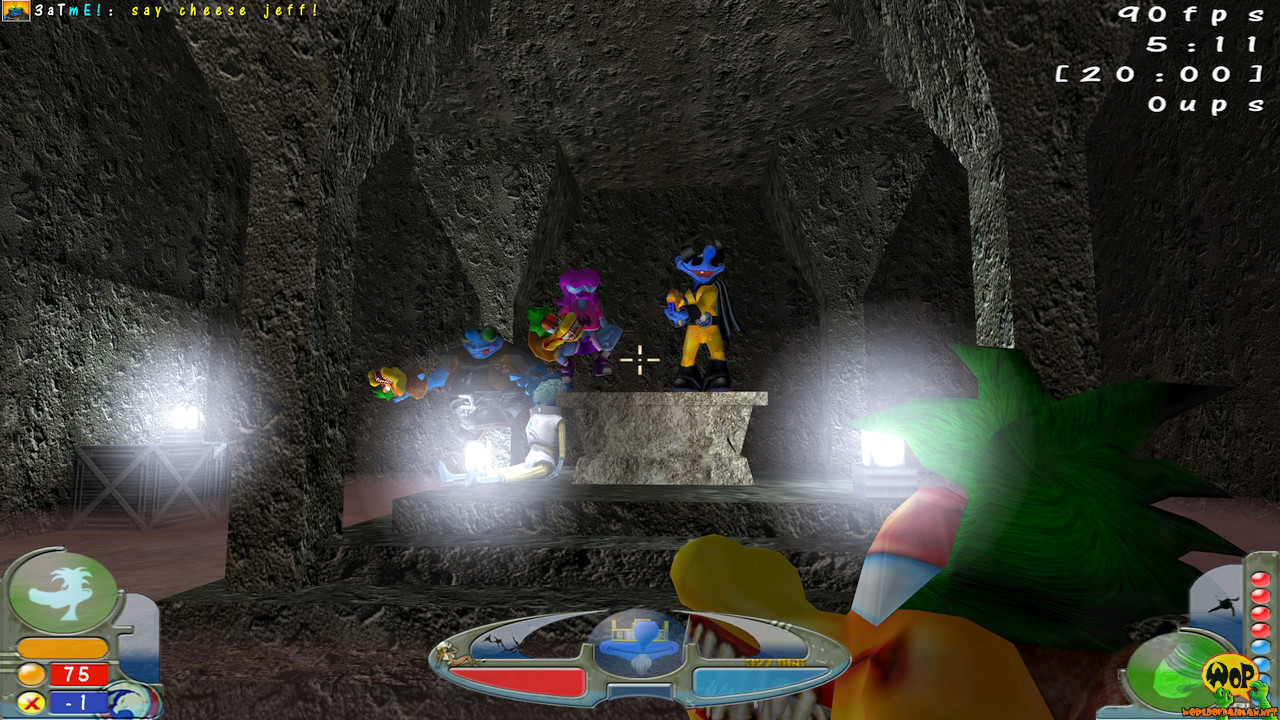 Click here to visit the author's website.
Continue below for the main download link.