Always scroll to the bottom of the page for the main download link.
We don't believe in fake/misleading download buttons and tricks. The link is always in the same place.
---

GnuCOBOL v3.1.2

A free, open source COBOL compiler

GnuCOBOL (formerly OpenCOBOL) is a free, modern COBOL compiler. GnuCOBOL implements a substantial part of the COBOL 85, X/Open COBOL and newer ISO COBOL standards (2002, 2014, 2022), as well as many extensions included in other COBOL compilers (IBM COBOL, MicroFocus COBOL, ACUCOBOL-GT and others).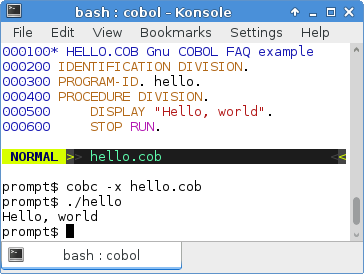 GnuCOBOL translates COBOL into C and internally compiles the translated code using a native C compiler.
Build COBOL programs on various platforms, including GNU/Linux, Unix, Mac OS X, and Microsoft Windows. GnuCOBOL has also been built on HP/UX, z/OS, SPARC, RS6000, AS/400, along with other combinations of machines and operating systems.

Features


A nicely complete implementation of COBOL with nearly seamless C integration

Over 9740 NIST COBOL 85 test suite tests passed, over 2500 tests in more than 1100 internal test groups

Dialect support for COBOL85, X/Open COBOL, COBOL2002, COBOL2014, MicroFocus, IBM, MVS, ACUCOBOL-GT, RM/COBOL, BS2000

Supports ORGANIZATION INDEXED along with REPORT SECTION, SCREEN SECTION, FUNCTION-ID

Almost full support of the COBOL 2022 Compiler Directing Facility feature set

EXEC SQL preprocessors available for PostgreSQL, Firebird, ODBC, DB2

ASCII, EBCDIC, little endian, big endian. A build published for z/OS OMVS/USS

Multiple Source Level Debuggers available (GDB frontends or extensions as well as completely separate projects)

Compiler built with GNU Autotools and GCC, also successfully builds with LLVM clang, VisualStudio or others

Direct access to almost all C libraries, and even more with the C++ base

Multiple screen libraries available including Java (AWT/SWING) and GTK+ based

Code integrating Ada, Guile, Lua, Rexx, Javascript, Python, and others, published

CGI capable and desktop ready

Compiler and runtime messages translated; English, Spanish, Portuguese, Swedish, Dutch, German, French, more to come


For changes and installation information go here.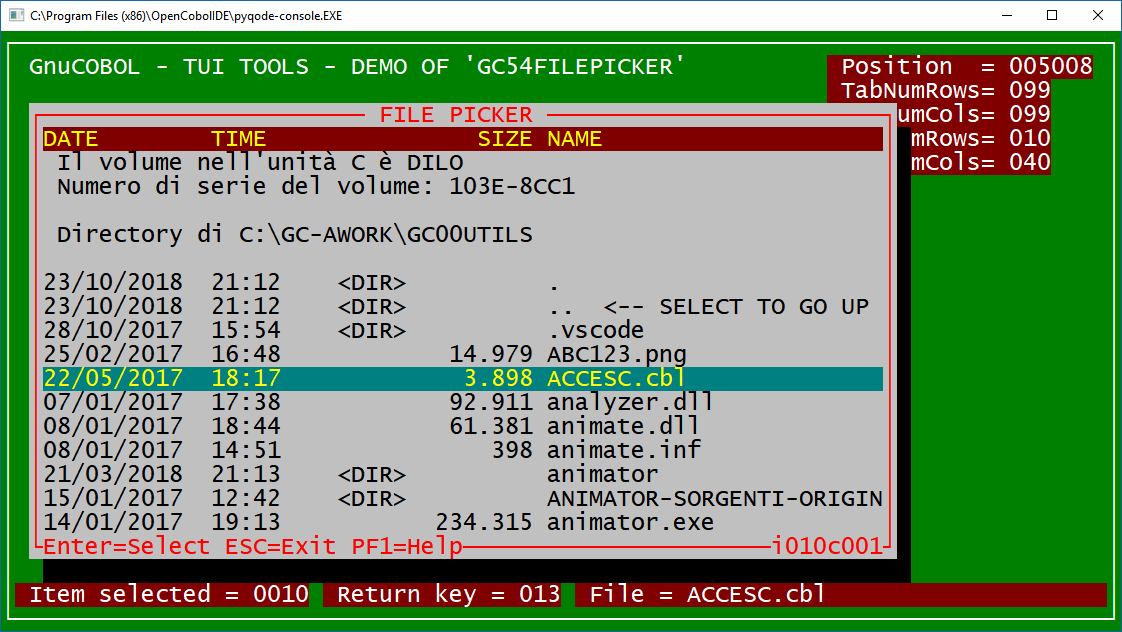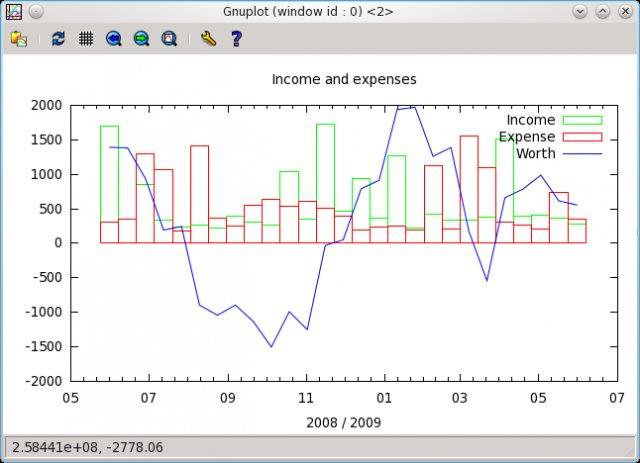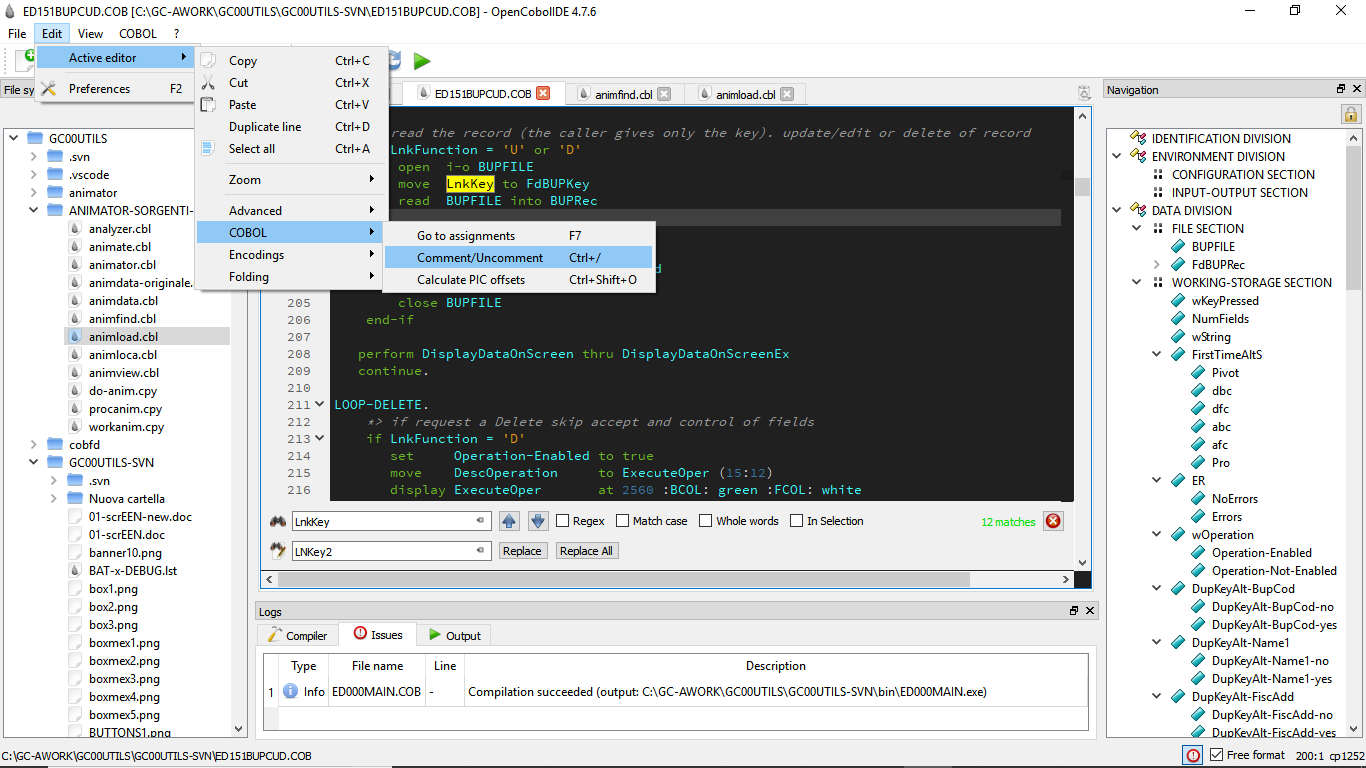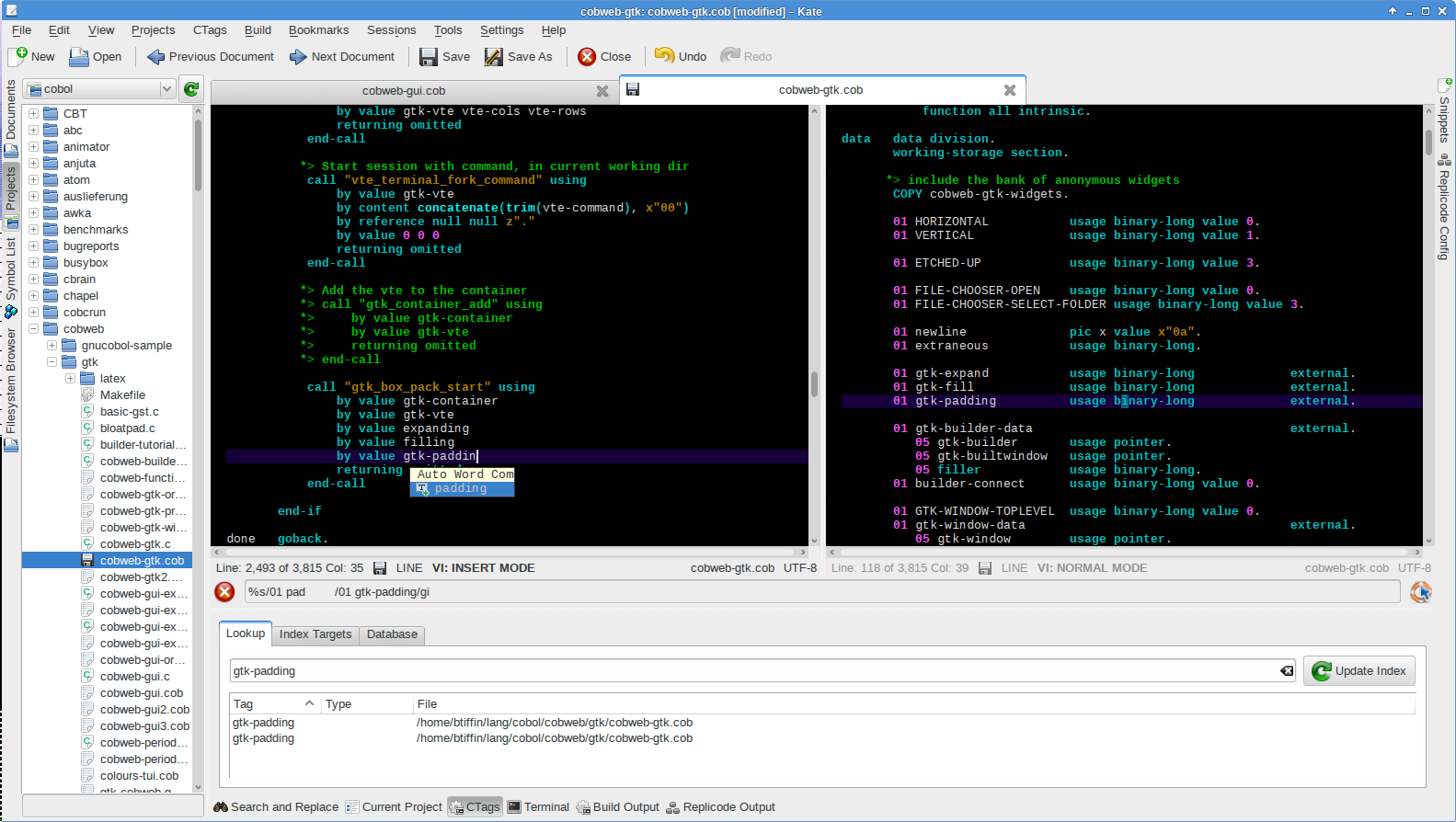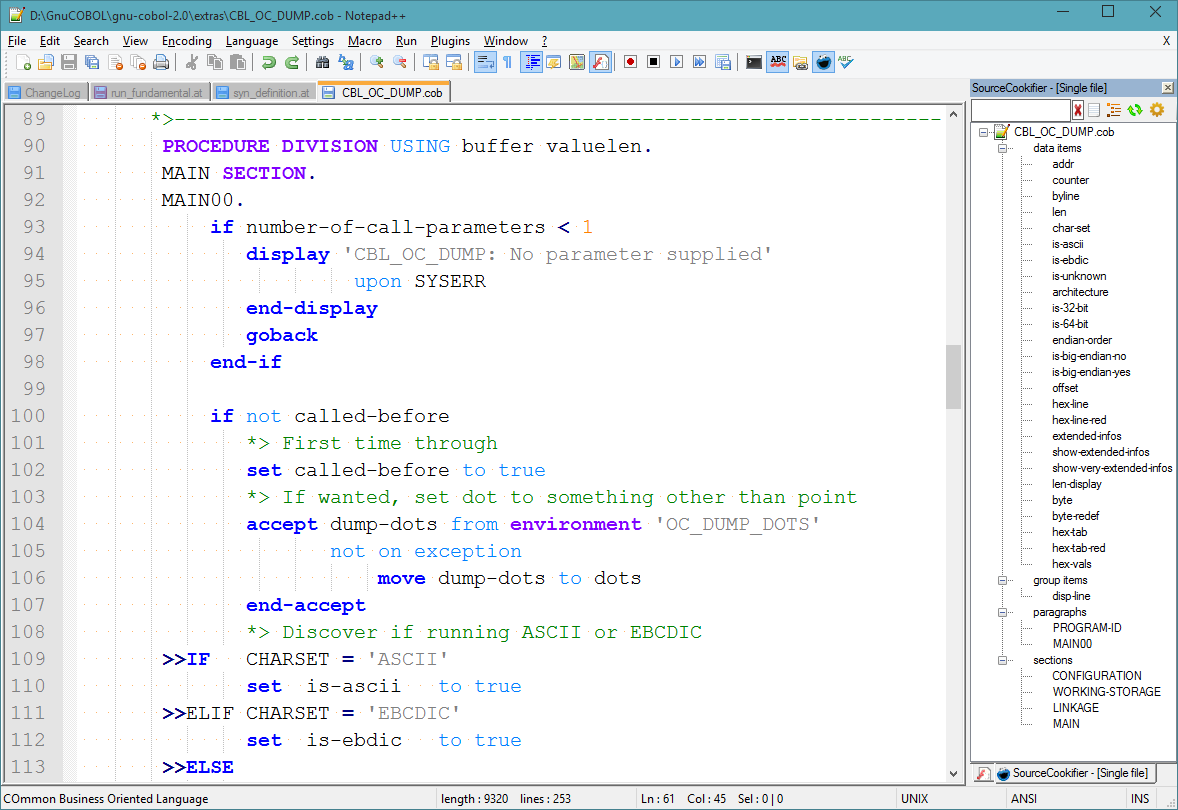 This download is for the Windows version. If you need the Linux version, download here.



Use 7-Zip to unzip this file.
Click here to visit the author's website.
Continue below to download this file.