Always scroll to the bottom of the page for the main download link.
We don't believe in fake/misleading download buttons and tricks. The link is always in the same place.
---

Background Generator v1.0

Background Generator is a free background creation software program based on Windows platforms and it creates large material and random background images in high resolution PNG/JPG image formats by 7 background generating programs, which include Abstract Background Generator (Colorful), Material Design & Repeating Pattern Background Generator (Graphics) and more cool background generators.


When people discuss about background images, most of them would say they either go online and download the high resolution wallpapers or use their family or scenic photos. However, what the internet offers cannot fulfill everyone's needs, because some users or designers might need to use background images for graphic designing or commercial posters, and these would require the background to be brilliancy, outstanding and well designed. Now they can try to create custom pretty backgrounds by themselves. Background Generator is a straight-forward and neat image creation program that provides a few wonderful templates and effects for image designers, UI designers, graphic designers, website developers and bloggers to create amazing backgrounds, logos, banners and more types of designs.

This excellent image generating application creates perfect designed images by the random machine programs with 7 different models and makes sure every new image is 100% unique. It provides options enable users to make images in high resolutions even bigger than 4K, and allows them to customize the image size.

Besides standard JPEG/JPG image format, this program allows designers to generate transparent PNG images. With the "Add Text" feature, they could add some text onto the image and apply lots of text effects instantly.

Background Generator Features:


- 100% Unique Image Generating
- 7 Different Models
- 100+ icons
- Output in Large Resolutions
- Text Effects
- Create Transparent Images
- Create Creative Banners, Logos and More Designs
- Totally Free, No Limits
- Portable Version Available
- Multi-language: English, German, French, Italian, Spanish, Dutch, Portuguese, Polish, Japanese, Korean, Simplified Chinese and Traditional Chinese.


OS: Windows 7, Windows 8, Windows 10 or later.

Languages: English, Deustch, Français, Italiano, Español, Dutch, Português, Polski, 简体中文, 繁體中文, 日本語, 한국어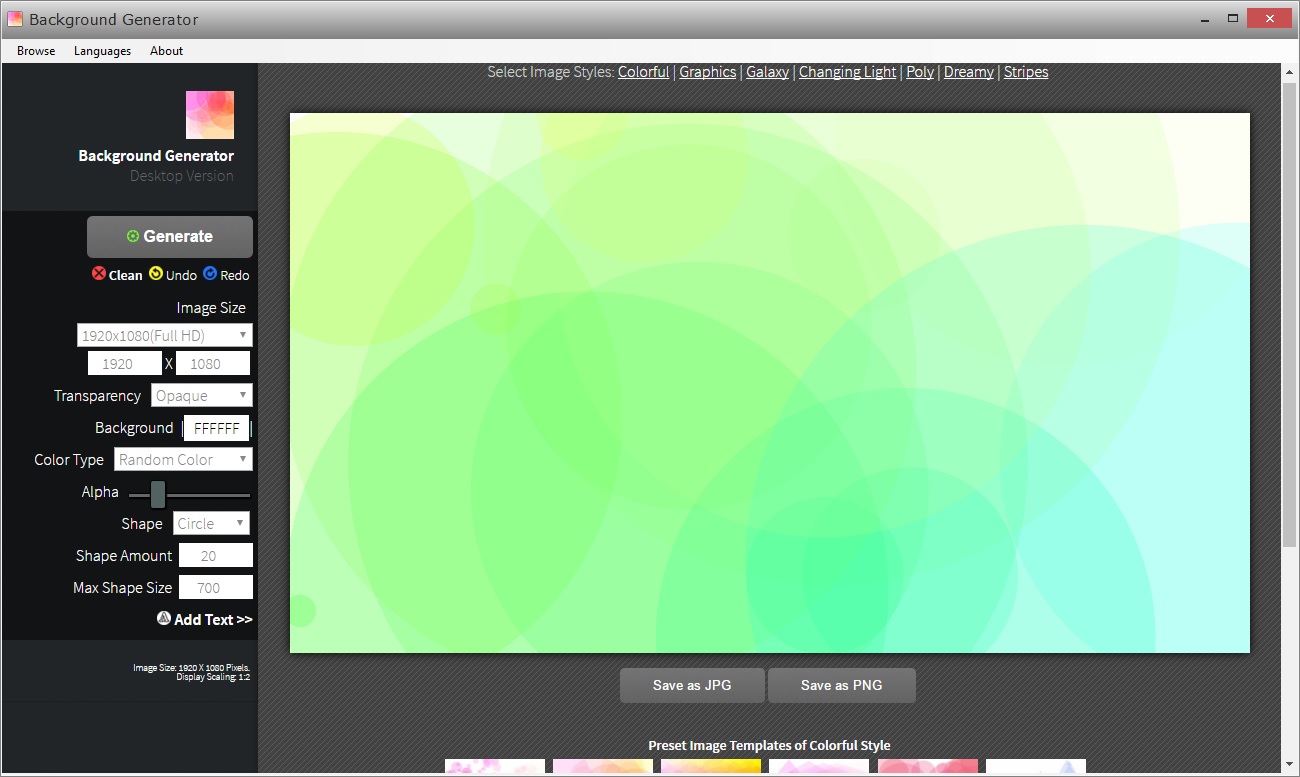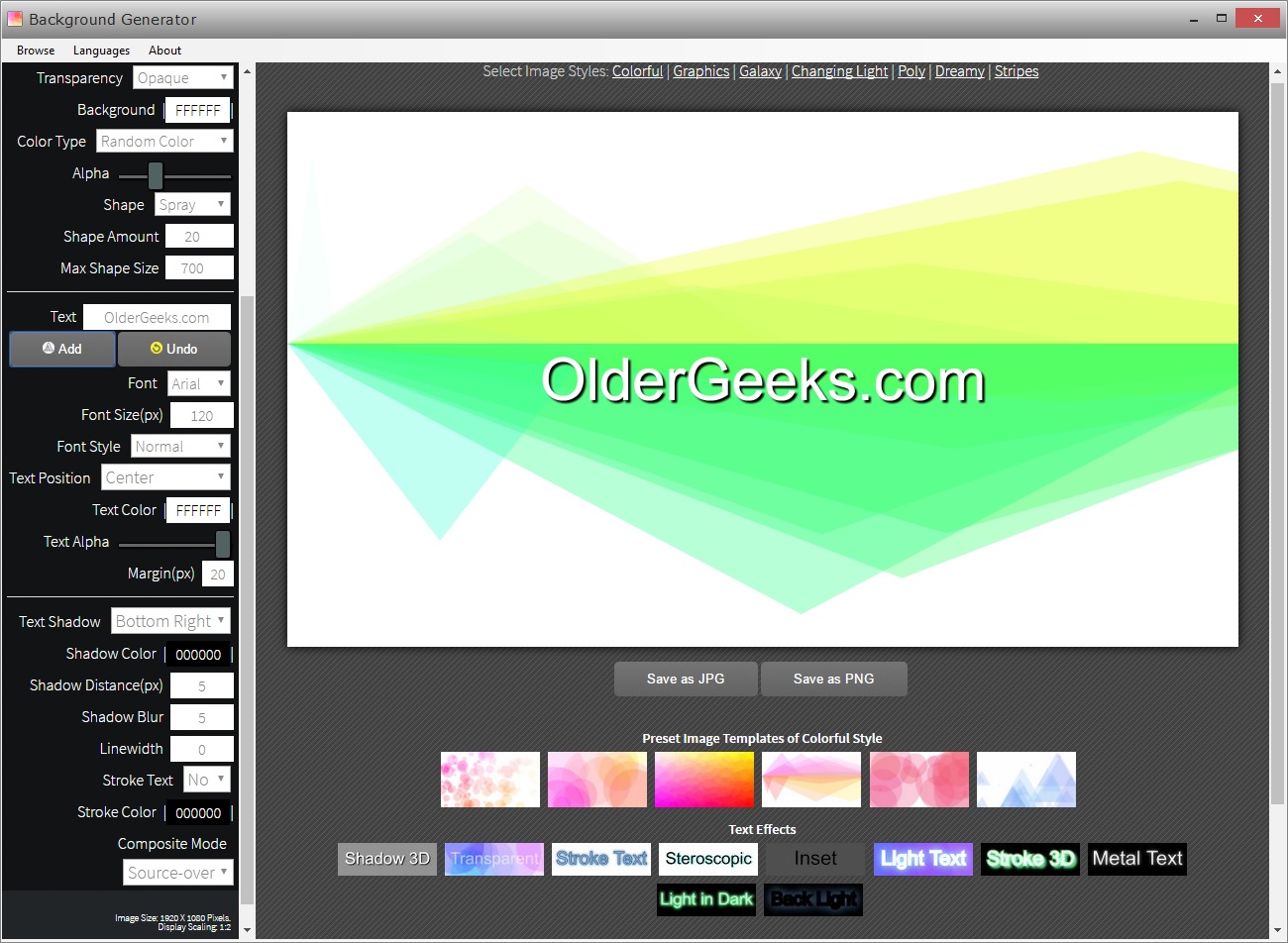 Click here to visit the author's website.
Continue below for the main download link.