Always scroll to the bottom of the page for the main download link.
We don't believe in fake/misleading download buttons and tricks. The link is always in the same place.
---

IP Extractor v1.0

IP Extractor is a simple Windows OS software application which allows you to easily extract IP addresses from files, folders, urls and text snippets. With this program you can extract IP addresses from entire folders or hard disks by filtering file extensions to search (i.e *.log or *.txt). You can copy the extracted IP addresses to the Windows clipboard, export the IP addresses to a text file, extract IPs from plain text (txt) files, and much more. It supports scanning also of big files (i.e 500+ MB).

For Windows XP, Vista, 7, 8, 10 (32\64-bit)

Extract IPs from Files, Folders, URLs

This tool can help you extract IP addresses from text files (i.e .txt, .log, etc), from folders, from a web page URL and from text snippets. If you need to extract IP addresses from thousands of log files (generated by, for example, Apache or Nginx), you can use this tool to scan a specific folder recursively looking for .log files and extract all the unique IP addresses found. The program is able to extract IP addresses from many file formats, such as HTML, TXT, CSV, JSON, XML, LOG, PDF, etc.

Extract IP Addresses

Extract IPs from files, folders, web page URL and text snippets.

Scan Folders

Scan a folder (and sub-folders), filtering file extensions, to extract IPs from files.

Exclude IPs

You can use wildcard rules to exclude a particular IP from being extracted.

Export IPs List

With a mouse click you can copy the IPs to the clipboard or export them to a file.

Simple Interface

The program interface is well organized and simple to use also for beginner users.

No Spyware/Adware

The program is free from spyware, adware or other pests, nothing extra is installed.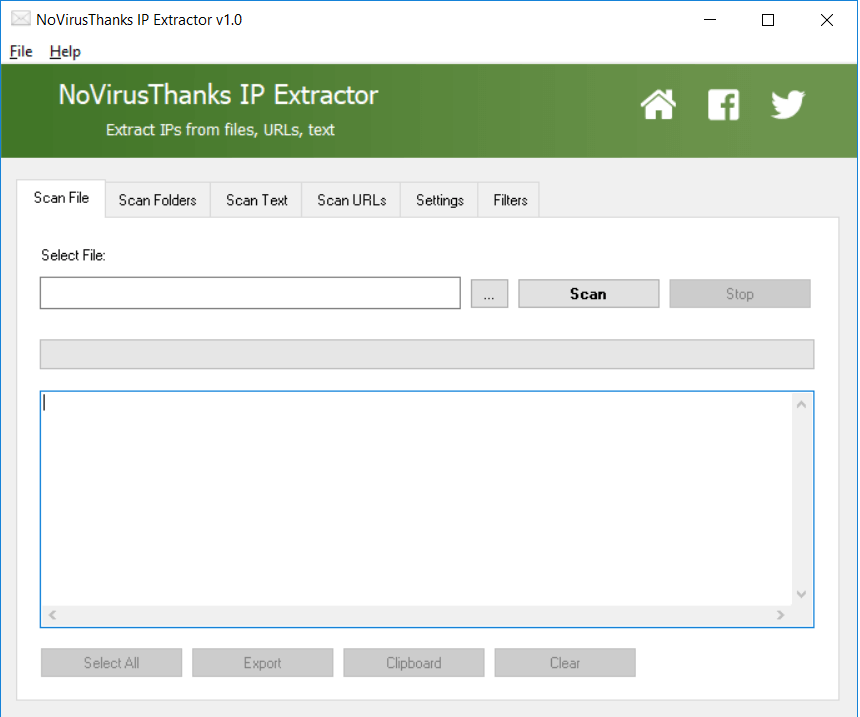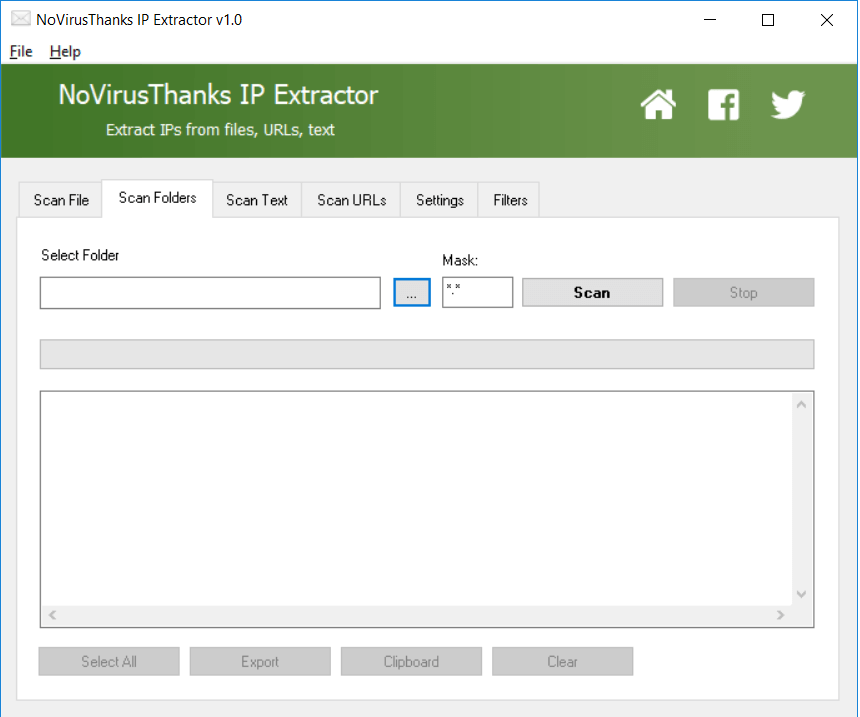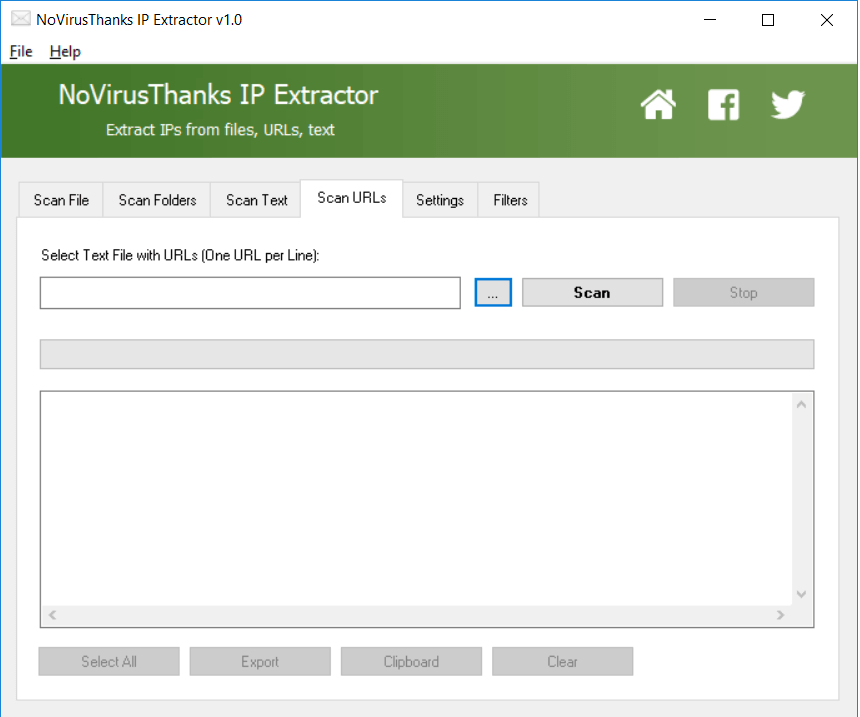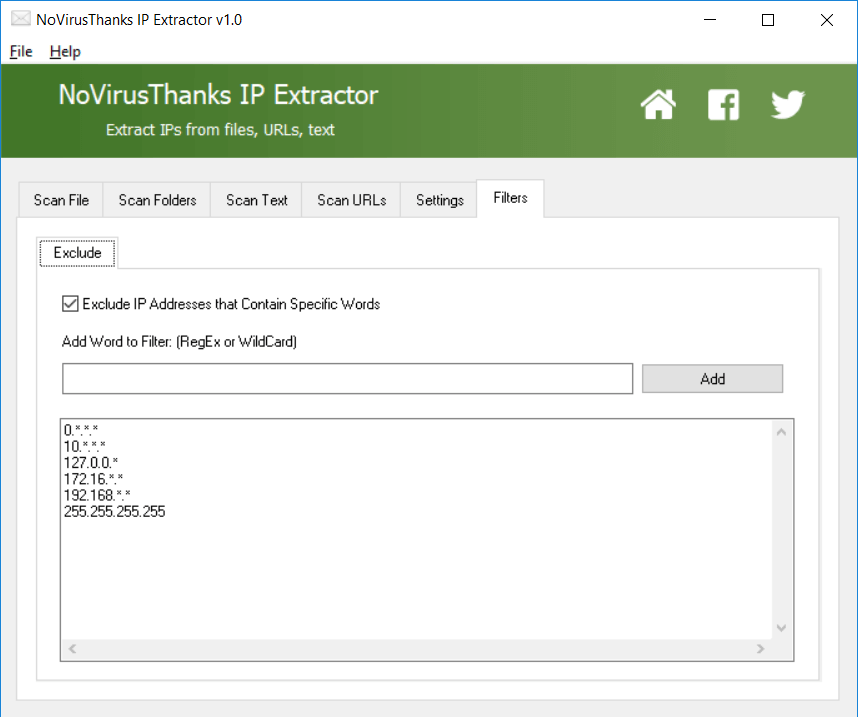 Click here to visit the author's website.
Continue below for the main download link.