Always scroll to the bottom of the page to download files on OlderGeeks.com.
We don't believe in fake/misleading download buttons and tricks.

SendTo Menu Editor v1.0
The Windows 'Send to' menu is a handy way of sending a file to a specific folder, application, or other item. You can use it to send, copy, or print an individual file to a specific location, device, application, or other item , If you want to add your own app or folder to the Send to menu or if you want to delete some of the Unnecessary items in it you can tweak the Send to menu to suit your needs. Open File Explorer in Windows Right click on a file and From the pop-up menu, move your mouse to the Send to command , Click on a specific entry. The file you click on is then sent to the entry you select.

If you want to add your own app or folder to the Send to menu, it's very simple: Just open the Run dialog box by pressing Win+R, then paste shell:sendto command into the text box. This will open the folder where all those shortcuts located. Alternatively, you can navigate to following folder location
%UserProfile%\AppData\Roaming\Microsoft\Windows\SendTo
But you can simplify the whole process with the "Send To Menu Editor" is a portable freeware which helps users manage the shortcuts present in the Windows "Send To" Menu.

How to use

After downloading, extract "SendTo Menu Editor" to your desired location and run Appropriate one (x64 or x86)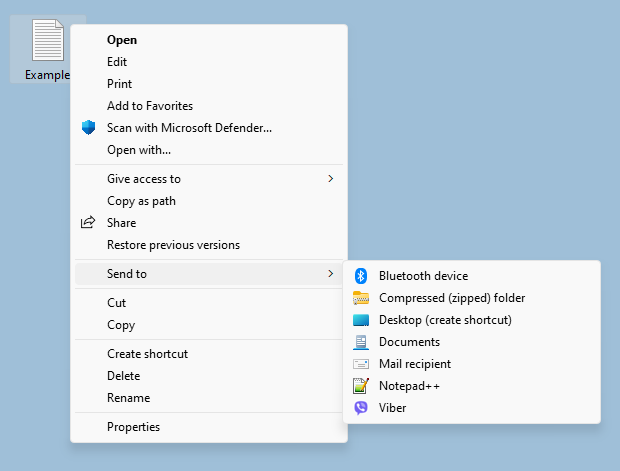 On GUI you will see all of the send to Menu items , to add a new one use plus icon or just drag and drop it on main window. If you use Add Button you can edit Shortcut name , you can use a Shortcut Parameter or change the Shortcut Icon.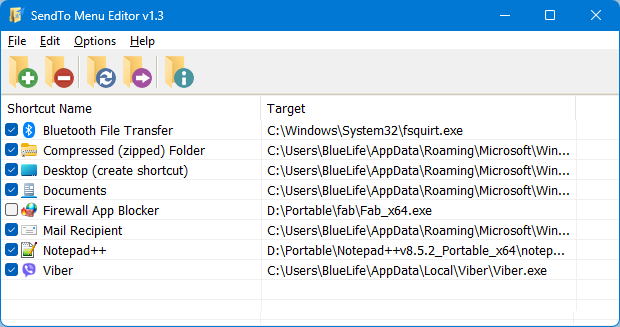 To delete a Send To Menu item use delete icon or right click any listed item and choose "Delete From menu" feature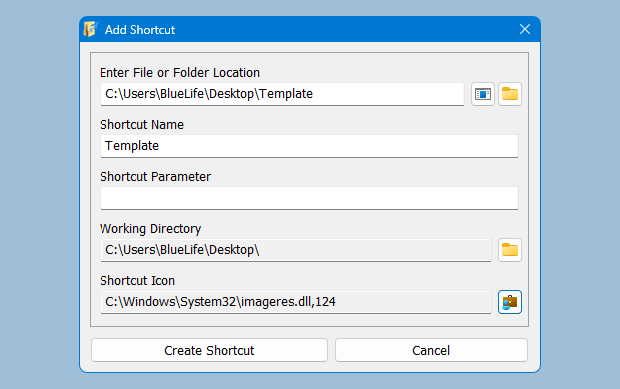 To hide any item in The send to menu untick it. If you want to remove Send to menu completely use Options – Remove SendTo menu choice , you can also hide all of the Dirves by using "No Drives in SendTo menu"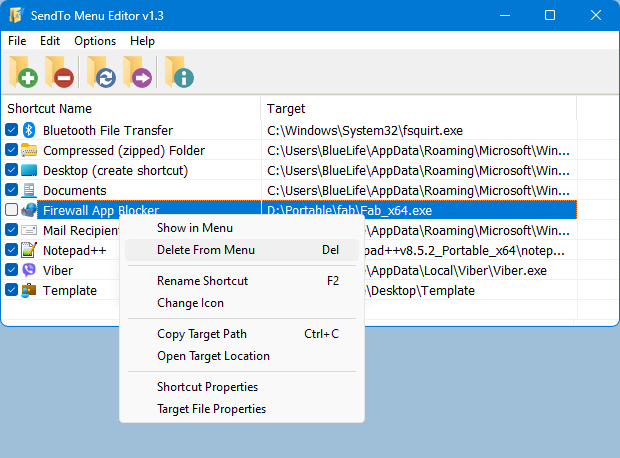 Supported operating systems: Windows 10, Windows 8.1 , Windows 8 , Windows 7 , Windos Vista ,Windows XP (32\64-bit).

Supported languages: English , Turkish , German , Korean , French , Russian , Arabic , Greek , Slovenian