Always scroll to the bottom of the page for the main download link.
We don't believe in fake/misleading download buttons and tricks. The link is always in the same place.
---

PPEE (puppy) v1.13

A professional PE file explorer for
reversers, malware researchers and those who want to statically inspect PE files in more details.

Puppy is free and tries to be small, fast, nimble and
friendly as your puppy!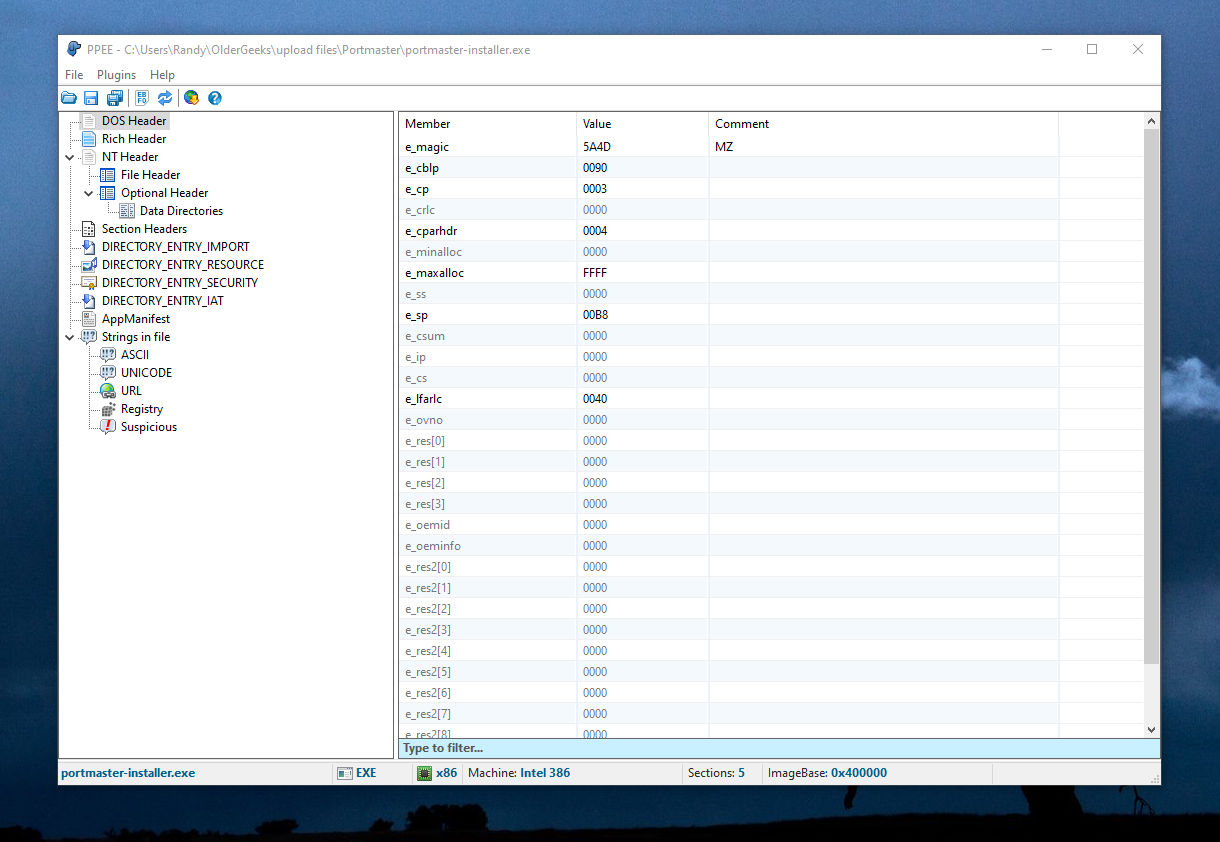 Visual C++ 2015 - 2022 Redistributable Package required for plugins


Features
Puppy is robust against malformed and crafted PE files which makes it handy for reversers, malware researchers and those who want to inspect PE files in more details. All directories in a PE file including Export, Import, Resource, Exception, Certificate(Relies on Windows API), Base Relocation, Debug, TLS, Load Config, Bound Import, IAT, Delay Import and CLR (.Net) are supported.

• Both PE32 and PE64 support
• Examine Yara rules against opened file
• Virustotal and OPSWAT's Metadefender query report
• Statically analyze windows native and .Net executables
• Robust Parsing of exe, dll, sys, scr, drv, cpl, ocx and more
• Parse Rich Header
• Parse Safe SEH, Control Flow Guard Functions, Enclave Configuration and Volatile information in load config directory
• Edit almost every data structure
• Easily dump sections, resources and .Net assembly directories
• Entropy and MD5 calculation of the sections and resource items
• Entropy, SSDEEP, TLSH, CRC32, ImpHash, MD5, SHA1, SHA256 and Authentihash calculation of the files
• View strings including URL, Registry, Suspicious, ... embedded in files
• Resolve ordinal to name in imported APIs
• Demangle (undecorate) mangled import/export APIs
• Detect common resource types
• Extract artifacts remained in PE file
• Anomaly detection
• Right-click for Copy, Search in web, Whois and dump
• Easily access recent opened files
• Built in hex editor
• Explorer context menu integration
• Descriptive information for data structures
• Refresh, Save and Save as menu commands
• Open file by drag and drop
• List view columns can sort data in an appropriate way
• Open file from command line
• Checksum validation
• Plugin enabled

About puppy
There are lots of tools out there for statically analyzing malicious binaries, but they are ordinary tools for ordinary files.
Puppy is a lightweight yet strong tool for static investigation of suspicious files. Two companion plugins are also provided. FileInfo, to query the file in the well-known malware repositories and take one-click technical information about the file such as its size, entropy, attributes, hashes, version info and so on. YaraPlugin, to test Yara rules against opened file.

The whole zip file hash:
MD5: E7D4B4739805CDA53823F81756A58B2D
SHA1: BC19FDFC7F67F2EC24A58944C74F2A32516B9C95
SHA256: 21CA0B8D6B724AFAB282BFAE3A6AC399C73045BE5AD65085379517BF661D5400

Changes:
2023-11-07 Released Version 1.13 <<
- Now PPEE is independent of Microsoft redistributable package
- Added Recent Files in the main PPEE menu
- Load Config parsing improved to the newest version
- Undecorate mangled names
- Timestamps are human readable (relative to your local time)
- YaraPlugin is now compatible with yara v4.3.2
- Added Recent Files in the YaraPlugin
- TLSH hash added in FileInfo plugin
- Bugfixes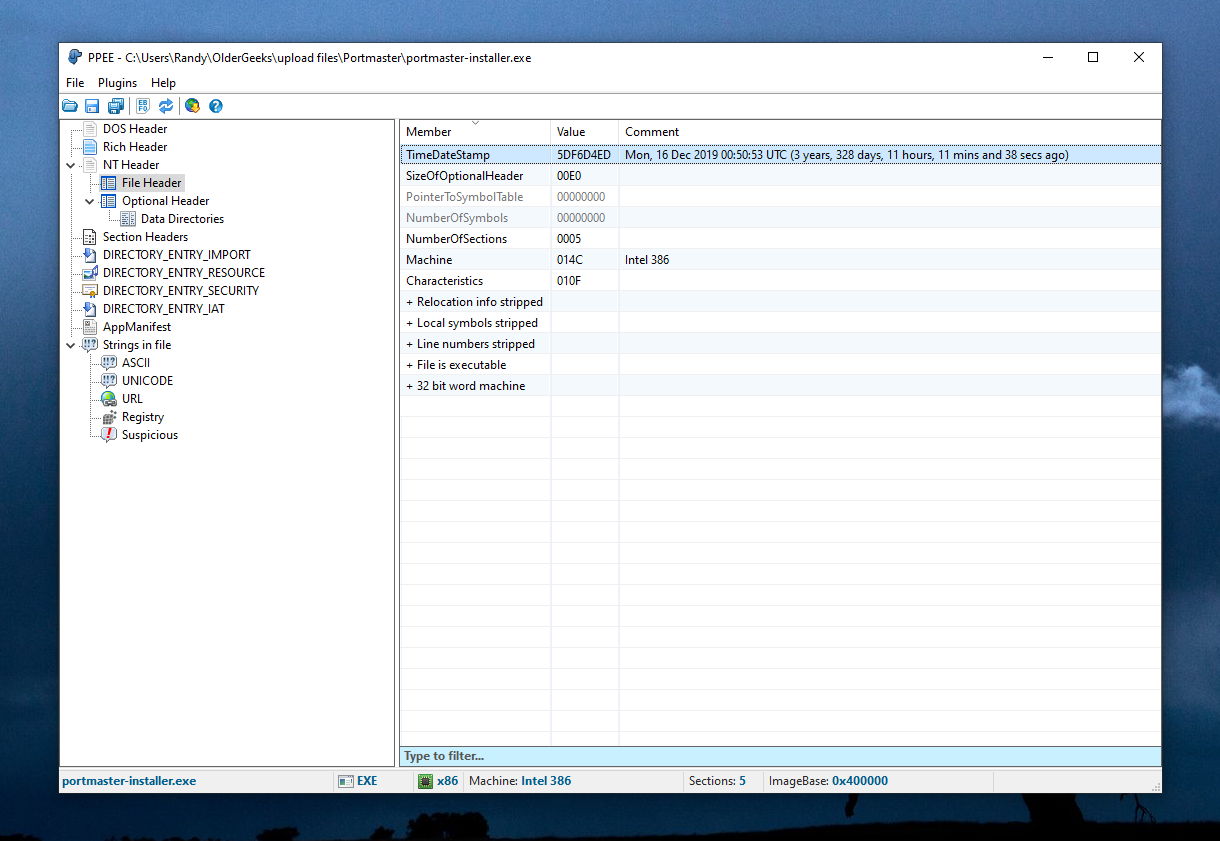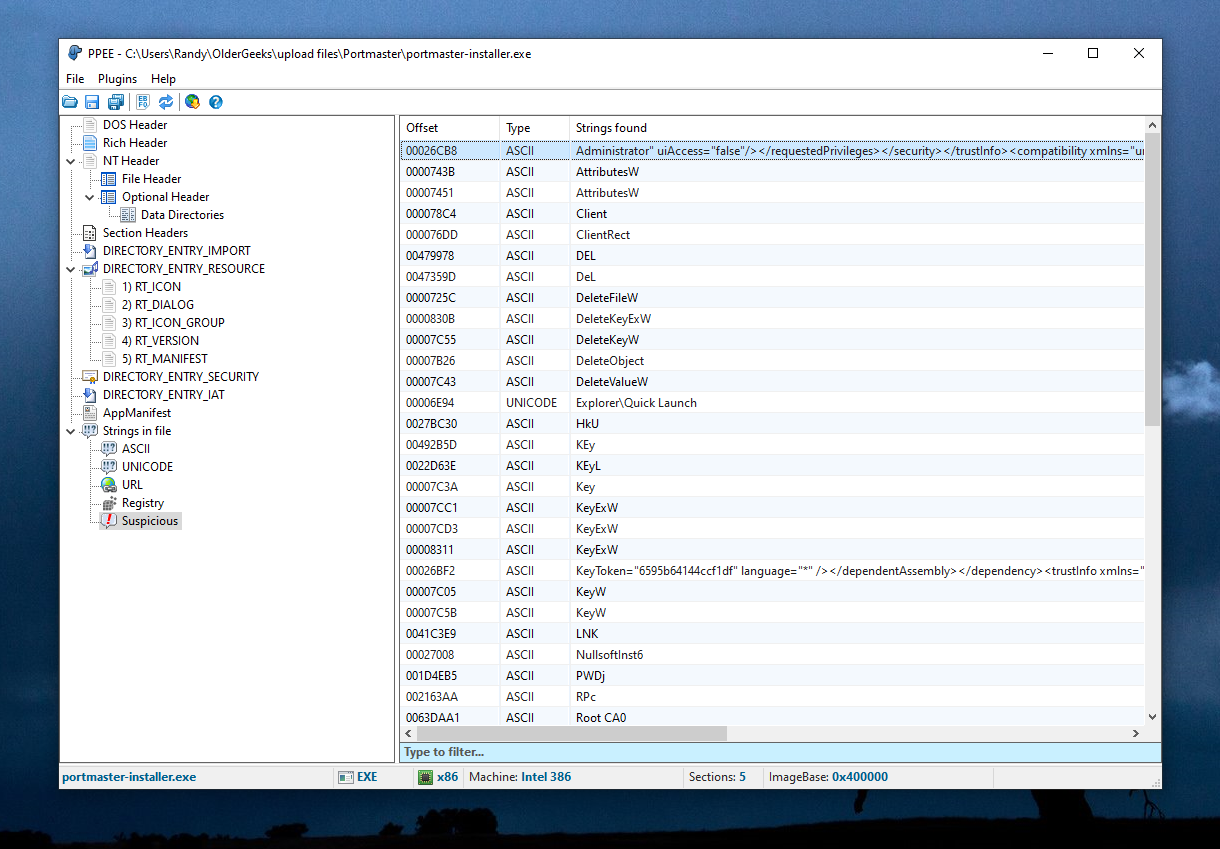 Note:
This program has two hits on VirusTotal. We have confirmed these to be false positives. The file is safe.



Click here to visit the author's website.
Continue below for the main download link.