Always scroll to the bottom of the page to download files on OlderGeeks.com.
We don't believe in fake/misleading download buttons and tricks.

Zero Install v2.16.2

Software installation reimagined.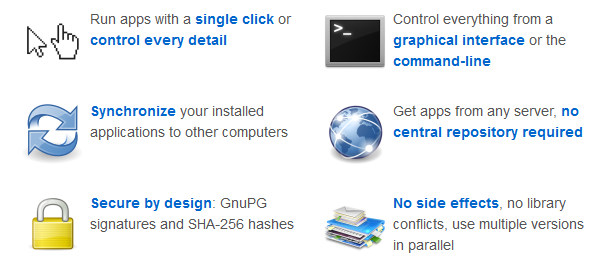 Single click

Zero Install allows you to run applications with a single click without having to install them first. Alternatively you can control every detail, such as which version of which library to use.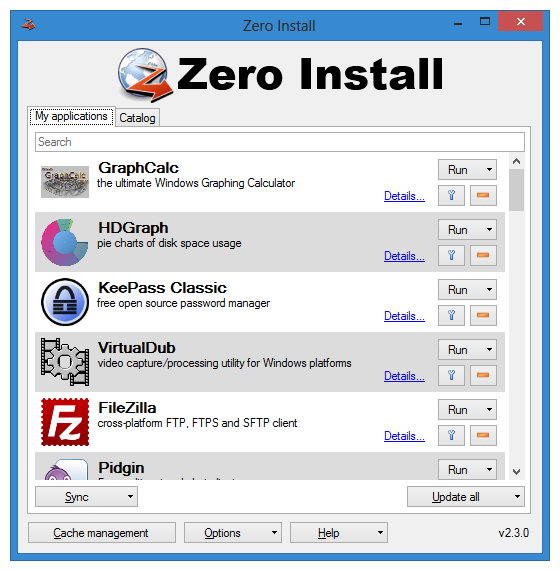 User interface

All features of Zero Install can be controlled both via graphical user interface as well as from the command-line.

The graphical user interface can be launched via the Windows start menu or the ZeroInstall.exe file.

The command-line interface can be accessed using 0install.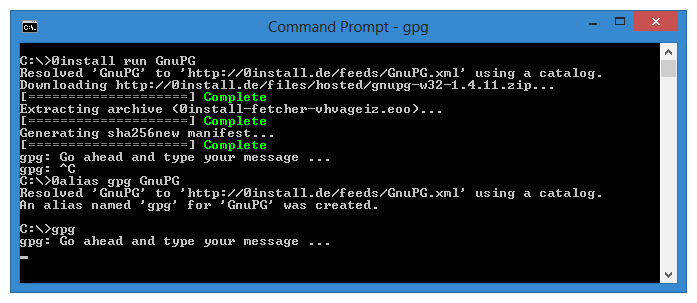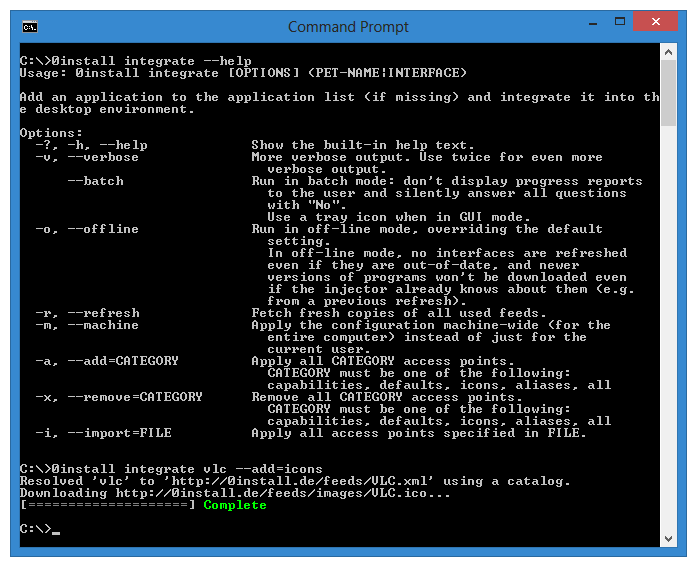 Synchronization

Zero Install Sync allows you to synchronize your list of applications, desktop integrations and command-line aliases between multiple machines. You either need a free 0install.de user account or you can use your own server.

Technical details

Example

You download LibreOffice and KeePass on your first PC using Zero Install.
Zero Install Sync tells your second computer which applications you installed.
Your second computer downloads the same applications automatically.







Decentralized

Zero Install gets information about application from so called feeds. These can be stored on any web server. There is no central app store that controls which applications can and cannot be published.

However, we provide a catalog of well-known applications, so you do not have to search for individual feeds if you do not want to. This catalog is available on this website as well as within Zero Install itself. You can add additional catalogs from other sources as well.

Applications are downloaded directly from the original publishers. They are not hosted or modified by Zero Install.

The Publishing Tools allow you to easily create your own feeds.

Security

Zero Install is secure by design:

Feeds (files describing applications) are signed with GnuPG signatures. This ensures that future updates of applications still come from the same publisher as the original.
Downloaded applications are verified with SHA-256 hashes to ensure they have not been damaged or tampered with.
The synchronization feature uses client-side AES encryption as well as an HTTPS connection.

Side effects

Zero Install does not install applications in the classic sense. Instead, applications (along with any additional libraries they may require) are downloaded and extracted in an isolated cache directory.

Applications have no say in where they get extracted and cannot change any settings or shortcuts during installation. This means adding and updating applications has no side effects. You can always undo any changes you make, there are never any library conflicts and you can even keep multiple versions of a single application.

Zero Install will only remove applications from the cache when you tell it to. Therefore, applications you have downloaded stay available even when you are offline.

Zero Install allows you to control exactly how an application is integrated into your desktop environment (start menu, file type associations, context menus, etc.). It provides sensible and unobtrusive defaults if you do not want to fiddle with the details.

About

Zero Install is a decentralized cross-platform software-installation system available under the LGPL. It allows software developers to publish programs directly from their own web-sites, while supporting features familiar from centralized distribution repositories such as shared libraries, automatic updates and digital signatures. It is intended to complement, rather than replace, the operating systemís package management. 0install packages never interfere with those provided by the distribution.

Zero Install does not define a new packaging format; unmodified tarballs or zip archives can be used. Instead, it defines an XML metadata format to describe these packages and the dependencies between them. A single metadata file can be used on multiple platforms (e.g. Windows, Ubuntu, Debian, Fedora, FreeBSD and Mac OS X).

Zero Install also has some interesting features not often found in traditional package managers. For example, while it will share libraries whenever possible, it can always install multiple versions of a package in parallel when there are conflicting requirements. Installation is always side-effect-free (each package is unpacked to its own directory and will not touch shared directories), making it ideal for use with sandboxing technologies and virtualization.

Started in 2003, 0install is developed by volunteers from around the world; contributors include Aleksey Lim, Anders F BjŲrklund, Bastian Eicher, Frank Richter, Mark Seaborn, Michel Alexandre Salim, Rene Lopez, Thomas Leonard, Tim Cuthbertson and Tim Diels.




Click here to visit the author's website.