Always scroll to the bottom of the page for the download link.
We don't believe in fake/misleading download buttons and tricks. The link is always in the same place.
---

Eqonomize! v1.4.3
- efficient and easy accounting for the small household economy

Eqonomize! is a cross-platform personal accounting software, with focus on efficiency and ease of use for the small household economy. Eqonomize! provides a complete solution, with bookkeeping by double entry and support for scheduled recurring transactions, security investments, and budgeting. It gives a clear overview of past and present transactions, and development of incomes and expenses, with descriptive tables and charts, as well as an approximation of future account values.

Features:

Bookkeeping
Bookkeeping by double entry.
Transactions: expenses, incomes, transfers, and security transactions.
Transaction properties: description, value, quantity, date, payee/payer, comments, from/to account/category, and additional for securities.
Split transactions.
Refunds and repayments.
Explicit support for loans/debts with interest and fee payments.
Schedules transactions, with support for a wide range of recurrency schemes, and confirmation and occurrance.
Support for multiple currencies, with selectable currency for each account. Supported currencies are automatically updated.
Parameters of the last entered transaction, with the same description (or category or payee/payer), is automatically filled in when a description (or category/payer/payee) is entered (with auto-completion)
Value input fields support arithmetics and currency conversion.
Budgeting
Monthly budget for incomes and expenses categories.
Ability to exclude categies from the budget.
Custom start day of budget month.
Displays previous months performance.
Predicts future account values based on the budget and scheduled transactions.
Securities
Stocks, bonds, and mutual funds.
Supported transactions: buy and sell of shares, trade of shares between different securities, dividends, and reinvested dividends.
Displays value, cost, profit and yearly rate, with present total or for a specific period.
Estimates future value and profit based on previous quotation changes and dividends.
Statistics
The main account view displays total values of accounts and categories for at present or a specified date, and value change, as well as budget/remaining budget, for a period.
Each transaction list displays basic descriptive statistics and supports filtering of transactions based on date, value, category/account, description, and payee/payer.
Line charts, bar charts and tables for display of change of profits, incomes and expenses over time, for all categories, a specific category, or a specific description within a category. Can display value, daily average, monthly averge, yearly average, quantity, and average value for a quantity.
Pie charts, bar charts, and tables for comparison of expenses or incomes between different categories, descriptions or payees/payers. Can display value, daily average, monthly averge, yearly average, quantity, and average value for a quantity.
Saving, import, and export
Data is saved in a human readable and editable xml file.
Flexible QIF import and export.
Displayed data can be saved to a html or csv file, for display online and editing in a spreadsheet.
Can import transactions from a csv file, for example a spreadsheet file, with a customizable number of variable transaction parameters.
Tables can be saved as html files and charts in a number of different image formats, including png and jpeg.

Changelog:
2020-04-20 :. Eqonomize! version 1.4.3 released
Eqonomize! version 1.4.3 includes bug fixes and a few minor feature improvements.

Changes:

Fix monthly recurrence with end date (or occurrence count), when year of end date and start date differs
Fix segfault in categories comparison report when payee and quantity properties are hidden
Fix order of transactions in ledger when split transaction has same date as single transaction
Fix compilation without QtCharts
Fix segfault when opening file after creating a new sub category
Fix SSL/TSL support (required for exchanges rate updates etc.) in Windows binaries
Expand parent category after creation of new sub category
Do not change account group when type is selected if custom group is set
Use QVariant::fromValue() instead of obsolete qVariantFromValue
Replace text with path in svg files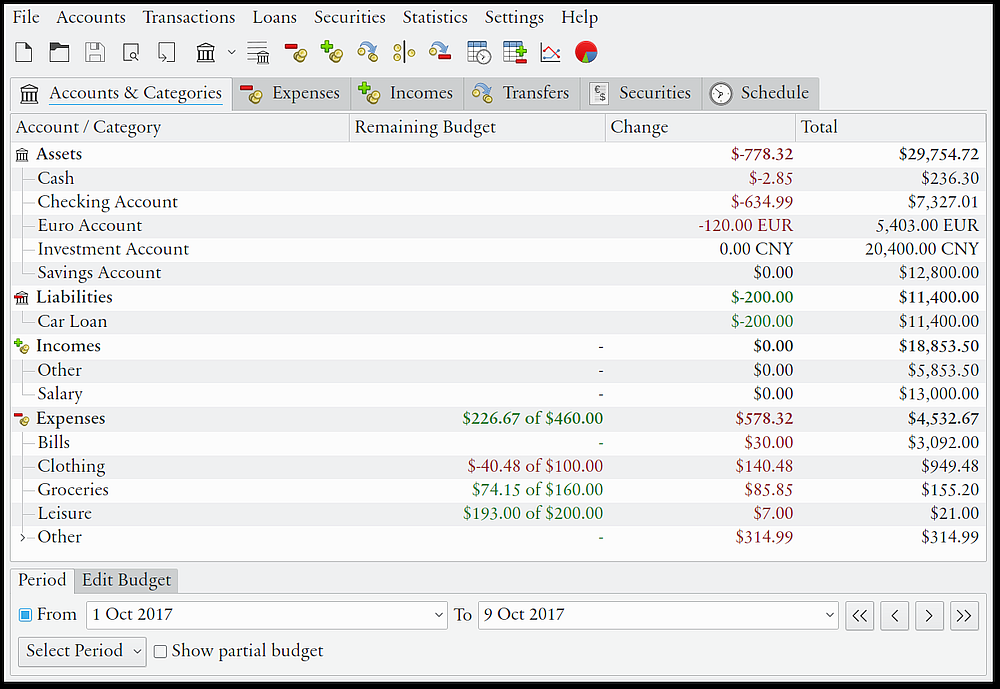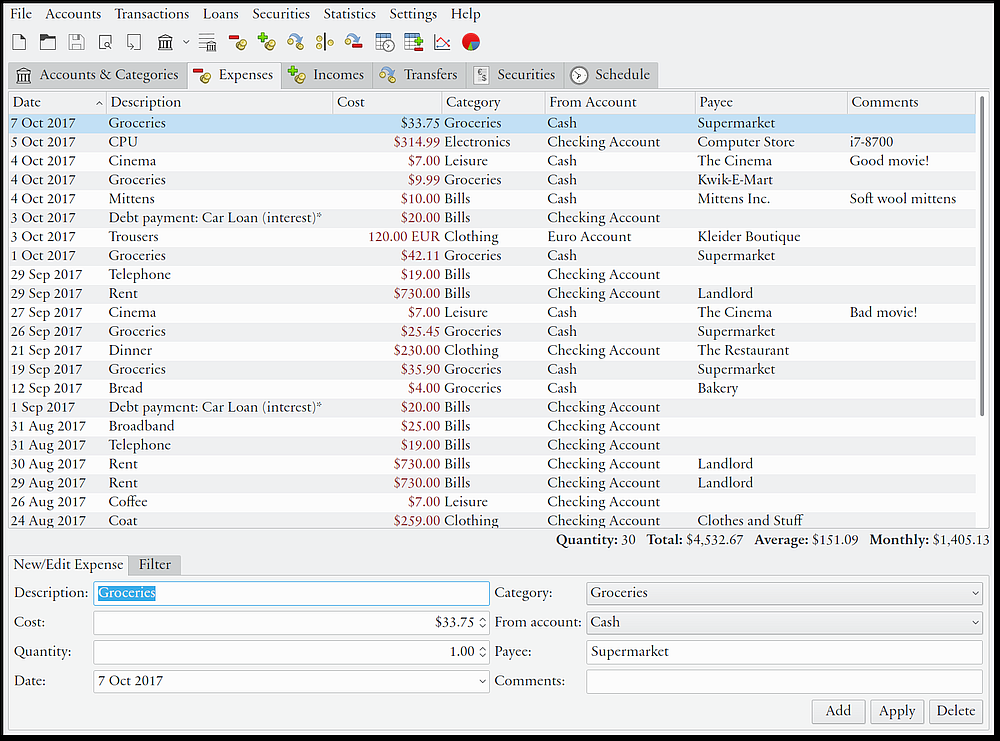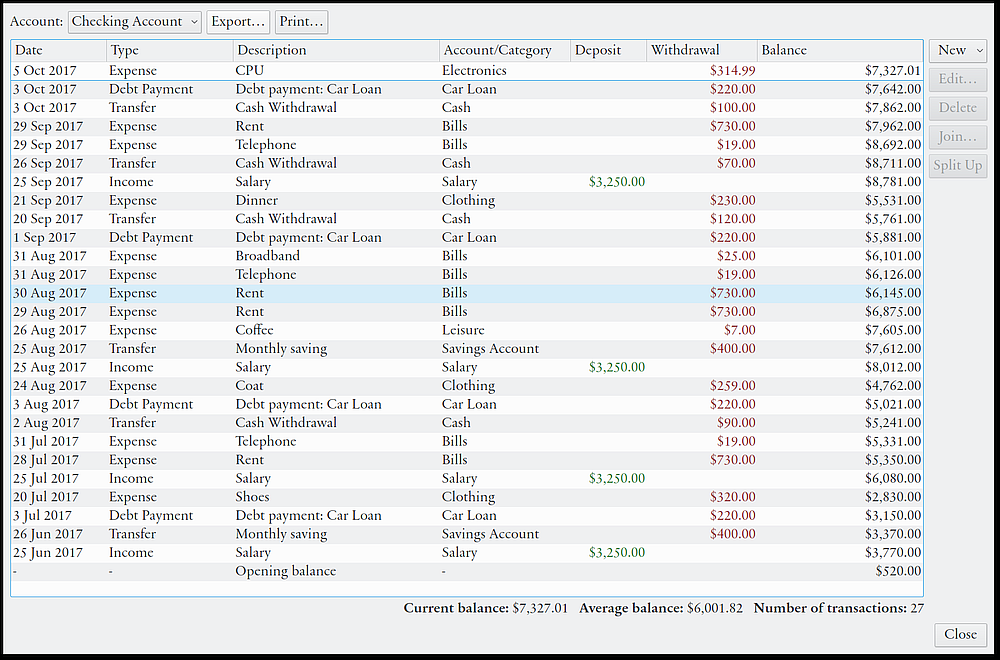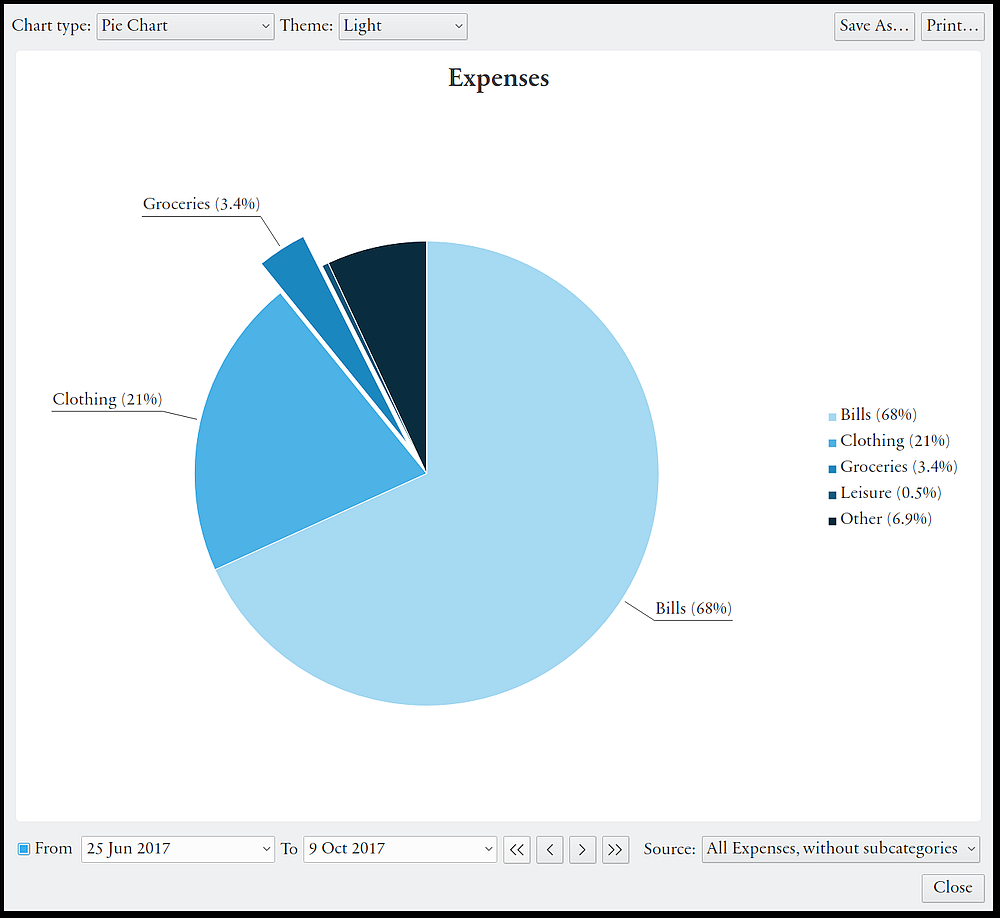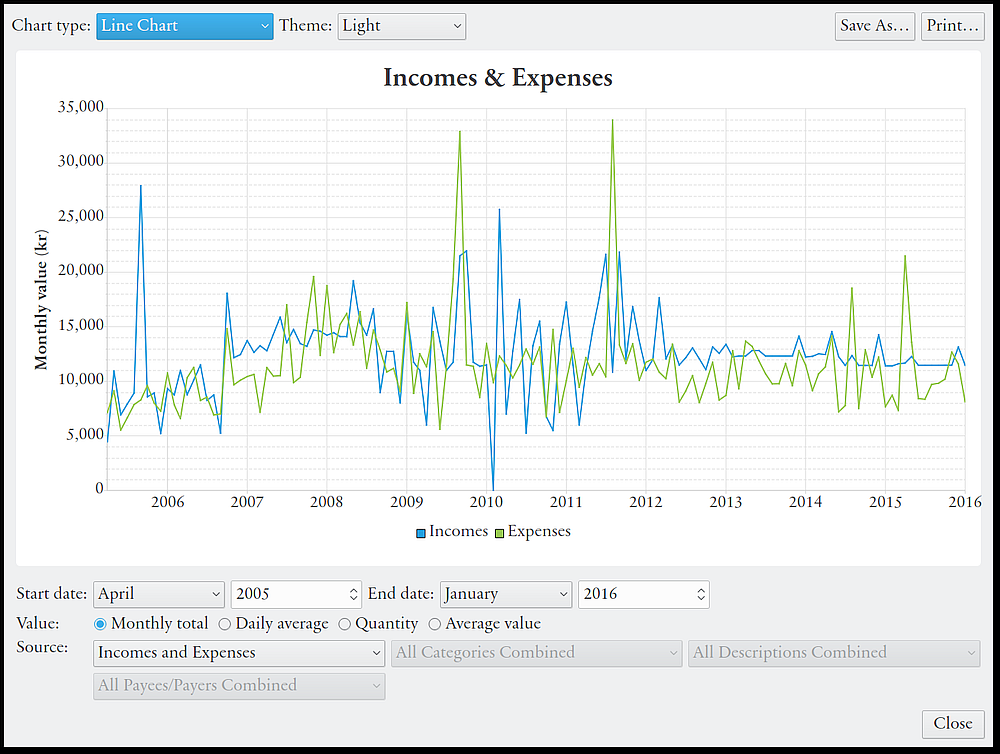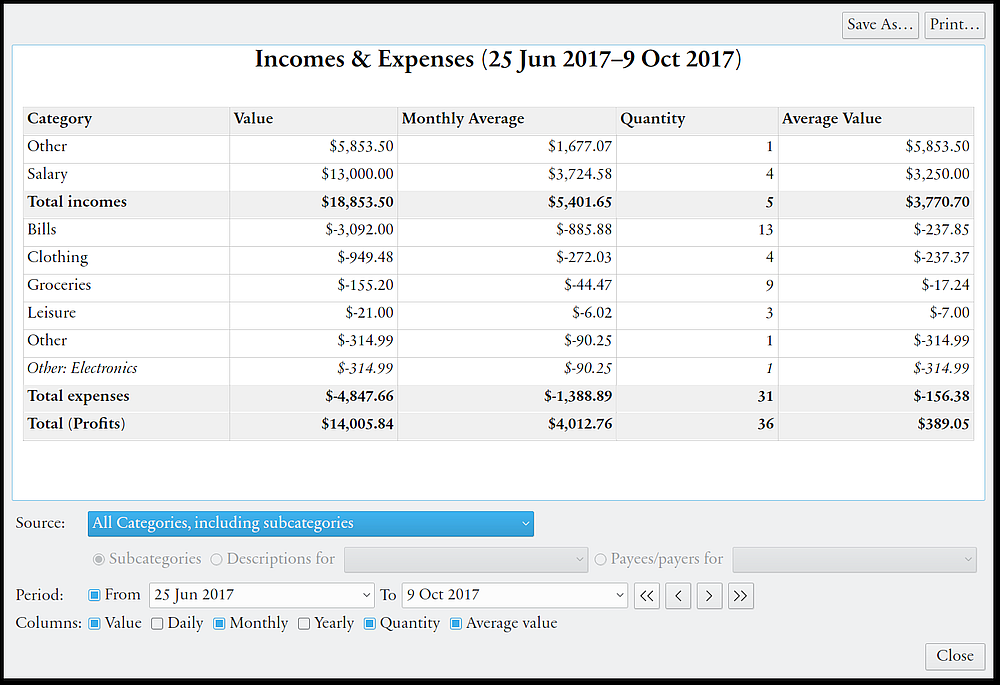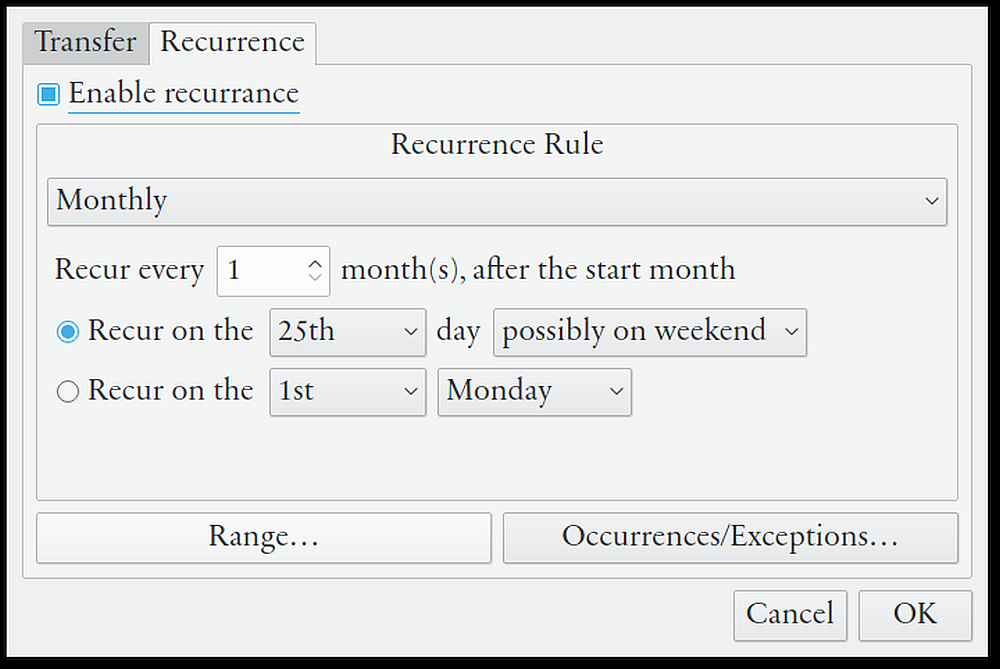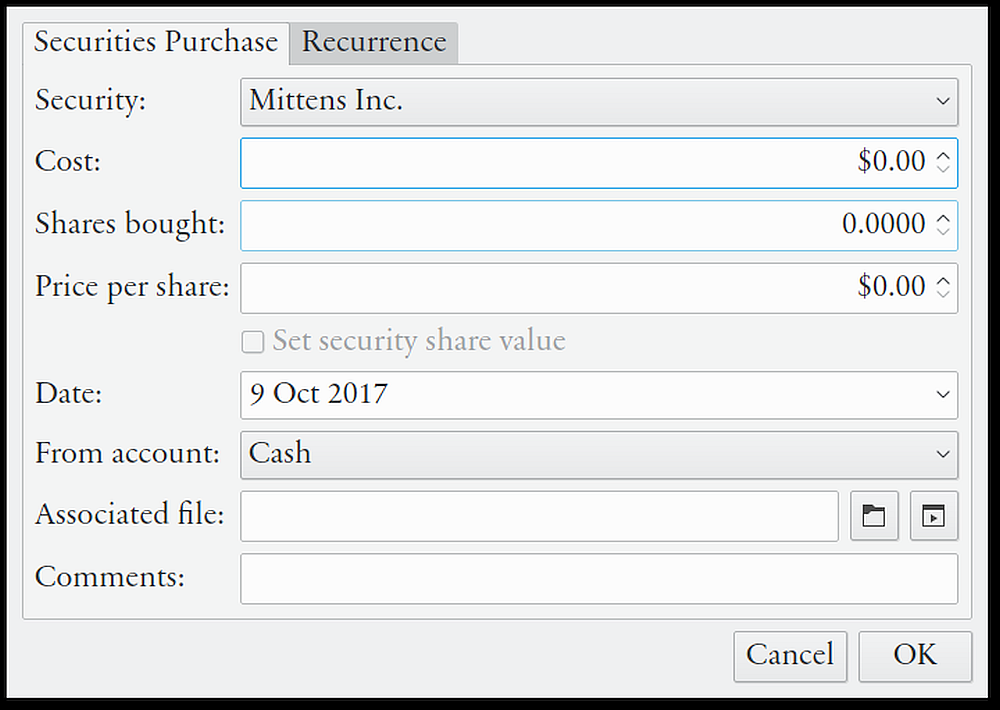 Click here to visit the author's website.
Continue below to download this file.