Always scroll to the bottom of the page for the main download link.
We don't believe in fake/misleading download buttons and tricks. The link is always in the same place.
---

Model Air Design v2.3

Free model aircraft design software

Model Air Design is the new, quick and easy way to create airplane models. It's a modern software tool for model aircraft design.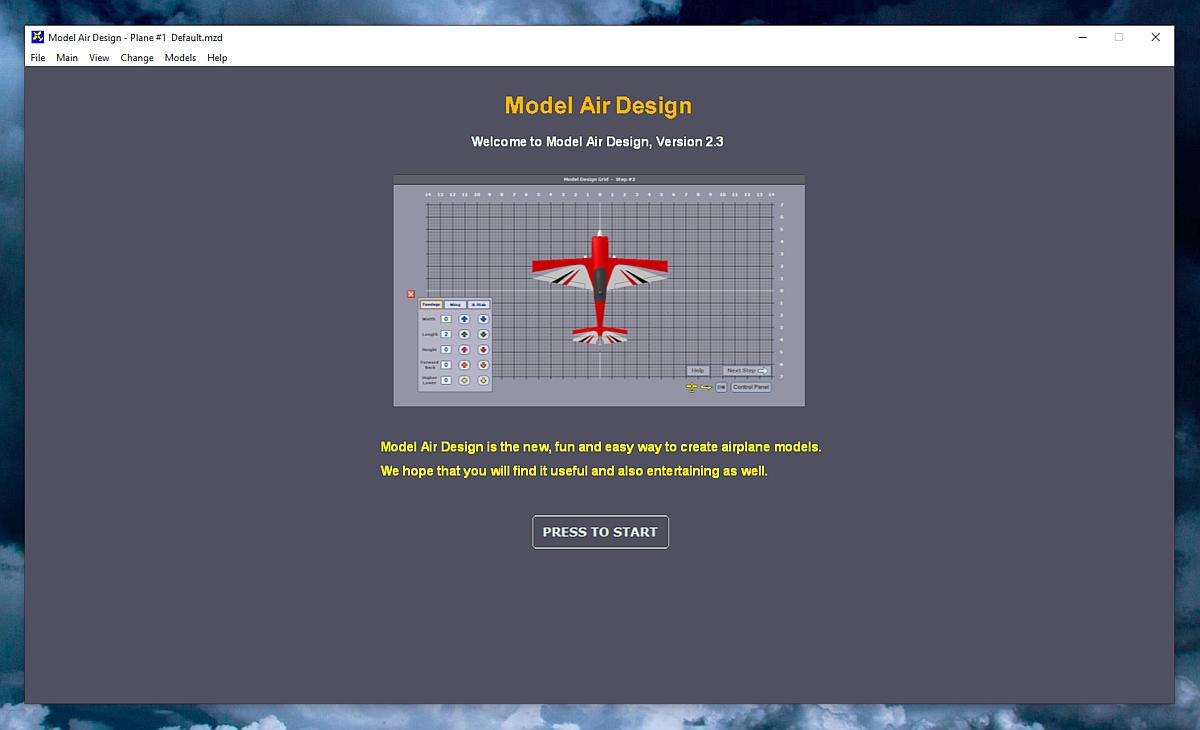 Model Air Design is for every person, young or old, who has a desire to design and create airplane models but have found Computer Aided Design (CAD) software too difficult and time-consuming to learn.

The authors have developed a method for you to design computer models, in 3D format, without the complexity of 3D CAD software. It is so easy and intuitive to use that you will have no difficulty learning to create with it. You will be designing airplane models in a matter of minutes!

Model Air Design software develops CAD software skills.
This app is a nice introduction to CAD software concepts. It shows you some of the cool stuff you can do with CAD software to design a model airplane.

With Model Air Design you create a computer model aircraft from a group of airplane parts. Instead of drawing carefully every detail of the aircraft, you just choose from a selection of pre-drawn parts. Model Air Design will assemble and draw the aircraft from the parts you select. In addition, you will be able to modify and position the airplane parts in anyway that you like. For example, you can modify a wing in length, width or height, and you can position it higher, lower, forward or back.

Model aircraft design software made easy.
With Model Air Design you can be as creative as you want. Substiture parts from other airplanes. Move them around, make them bigger or smaller. You can even paint the aircraft with your favorite colors.

Visualization is the primary objective.
Model Air Design makes it possible to visualize your aircraft design ideas. Once you see what your airplane will look like, then you can start drawing plans, cutting wood, shaping foam or using fiberglass to build your model.


Model Air Design is not like a conventional CAD program.
This is a visual design tool. It is not like a typical CAD program in the sense that it does not provide measurements and it does not generate line drawings that would help in creating airplane model plans. However, the commercial version of this app, when completed, will export a model file that can be used by most CAD programs to produce line drawings and provide exact measurements to build a model aircraft. Model Air Design is a great tool for visualizing your design ideas.

Privacy Information:
• This app does not connect to the Internet.
• File access is limited to the Install Directory only.
• App does not read or write data in the Windows Registry.
• In summary, this app does not collect or share user data.
• No popups, no spyware, no adware and no viruses

System Requirements:
• Pentium PC, 500 Mhz, 256 MB memory or higher.
• Windows 11, 10, 8, 7, Vista, XP with DirectX 8.0 or higher.
• A DirectX 8.0 compatible Video Graphics card with 3D hardware acceleration.
• Note: Any Windows PC built from the year 2001 until now should be okay.

Changes:
Jan. 20, 2023
v2.3
There are two new aircraft models, the Super Sport and the RC BobCat. Also, a new feature that allows the user to change the background image. 5 new background images located in the V2.3 Install Folder. You can load any of these five, or any background image you may have. New updates and minor user interface changes, too.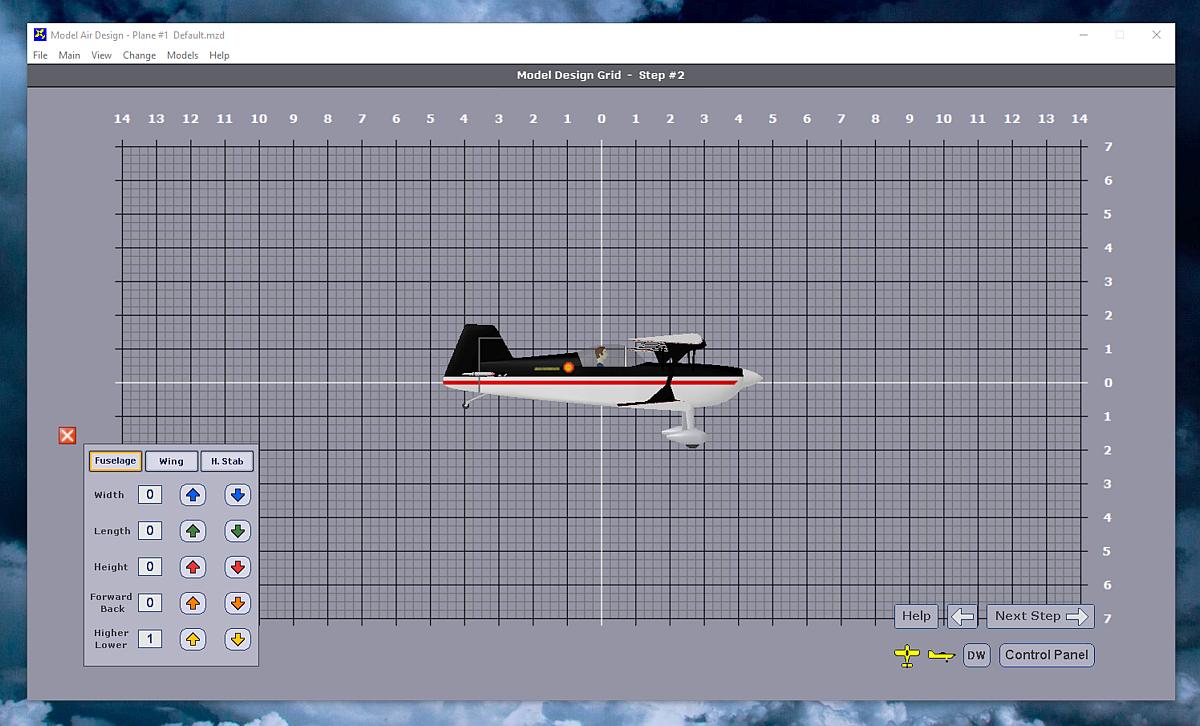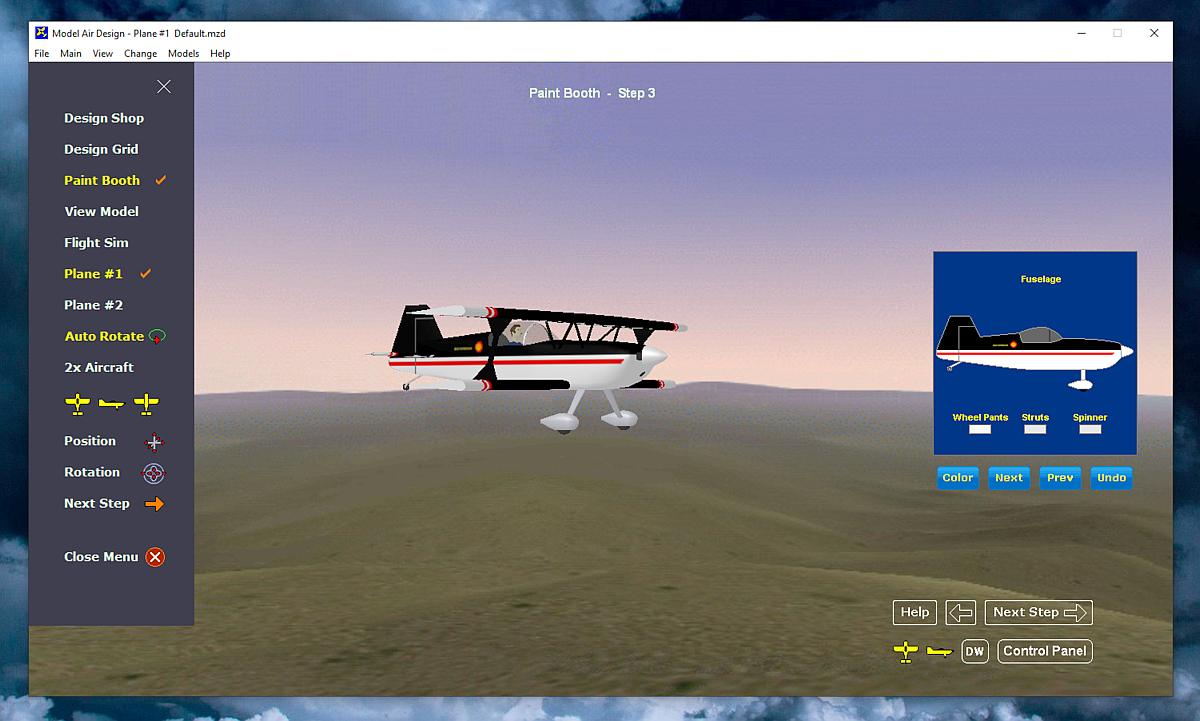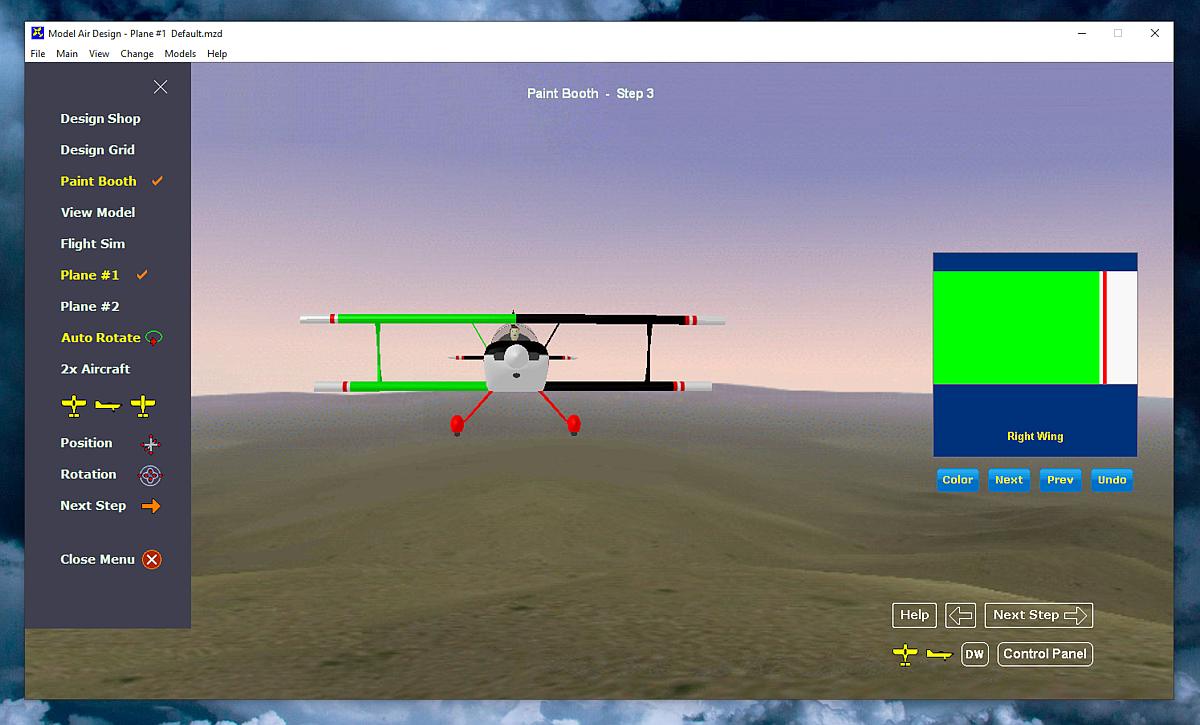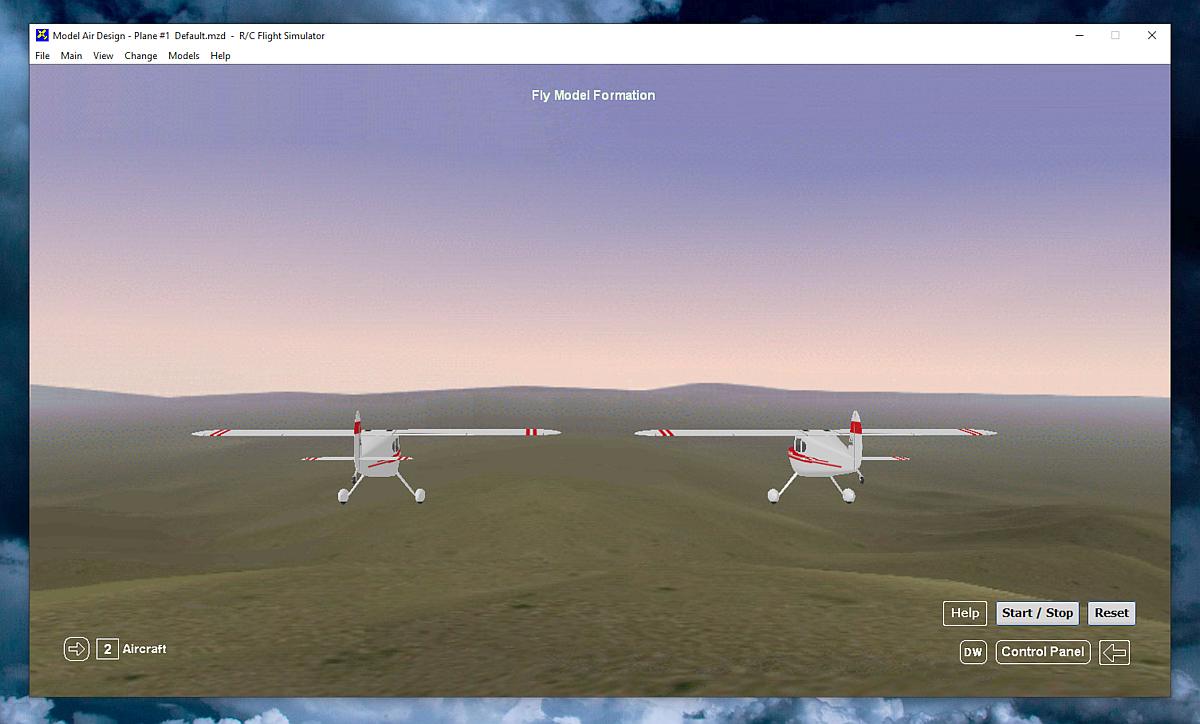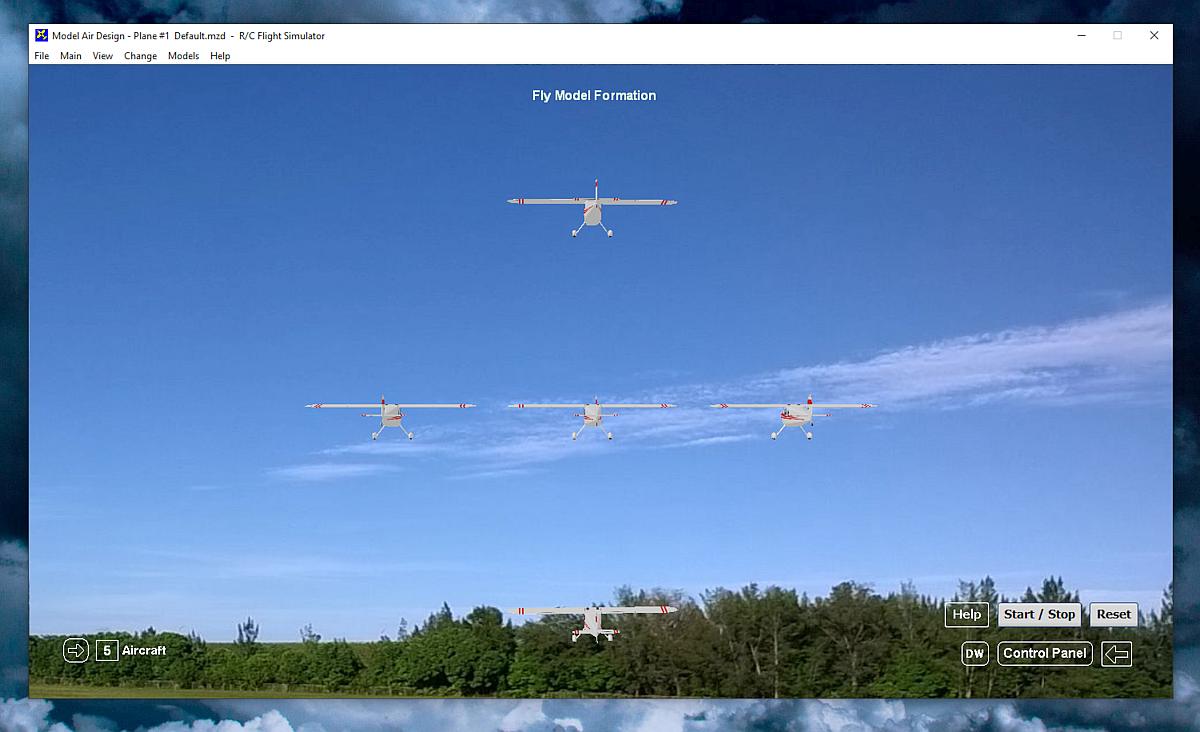 Click here to visit the author's website.
Continue below for the main download link.