FYI, always scroll to the bottom of the page to download files on OlderGeeks.com.
We don't believe in fake/misleading download buttons and tricks. The link is always in the same place.
---

EaseBackup v8.09 R1

EaseBackup is an easy-to-use backup solution that lets you protect your information everywhere, anytime - at home, at work, or on the road. It keeps files and folders secure by storing them on your hard and removable drives, CD/DVD, FTP Servers, Amazon S3 account and tapes. Restoring is as easy as clicking a button, but you can also use a number of advanced options. Patch mode reduces size of backup archives on 80-90%!

Securing the files you have on your home computer or on your workstation at the office, is a very important part of a productive and reliable working environment. According to statistics, dozens of gigabytes of data are being lost or damaged every single day. There are thousands of possible reasons for loss of valuable information stored on your computer: accidents, virus attacks, human errors, power problems. In order to be protected from unexpected loss of important data, people backup their files. However, backup on the same hard disk does not provide the required safety - in case of disk crash all data will be lost including backup copies.

EaseBackup has been designed to protect your information anywhere, anytime - at home, at work, or on the road, and it keeps your files and folders secure by storing them on another computer, removable disks, FTP Server, Amazon S3, Azure Storage and Google Storage account or tape drives, An additional DBBackup module allows you to backup Oracle, MS SQL Server and MS Exchange Server databases!

Unlike traditional backup programs, EaseBackup maintains its own list of backed up files and every time compares this list against all found disk files. If a Backup Set has the latest version of a file, this file won't be backed up again. This technology ensures you that all files were backed up. It offers other advantages as well, including the ability to have multiply Backup Sets for same source files. For example: saving same files on DVD and FTP Server you will be sure that each Backup Set has all source files. That's why you can restore files from any Backup Set.

EaseBackup will backup your files, folders, registry keys and security information at any convenient time. You only need to setup the program once, and it will execute scheduled backups.

EaseBackup uses an archival method of backup that ensures backed up files are not deleted or overwritten until you specify that to happen, so they stay on your backup medium indefinitely. This is helpful if you have been working on an important document during last months and found a terrible mistake that was done a few days ago. If you have been backing up your files every day, EaseBackup lets you to restore a good version of the file from any point of time ago. You can reduce that period by specifying how many copies of a file you want to store. This is an important benefit not found in most other backup software.

EaseBackup works with files organized in Backup Sets. You can set a number of parameters for a Backup Set: source files, backup destination, special options (compression, encryption), scheduling, etc. The built-in powerful encryption protects your files from any outside access. External commands make a backup process flexible and powerful. Search options allow you to find and restore only necessary files!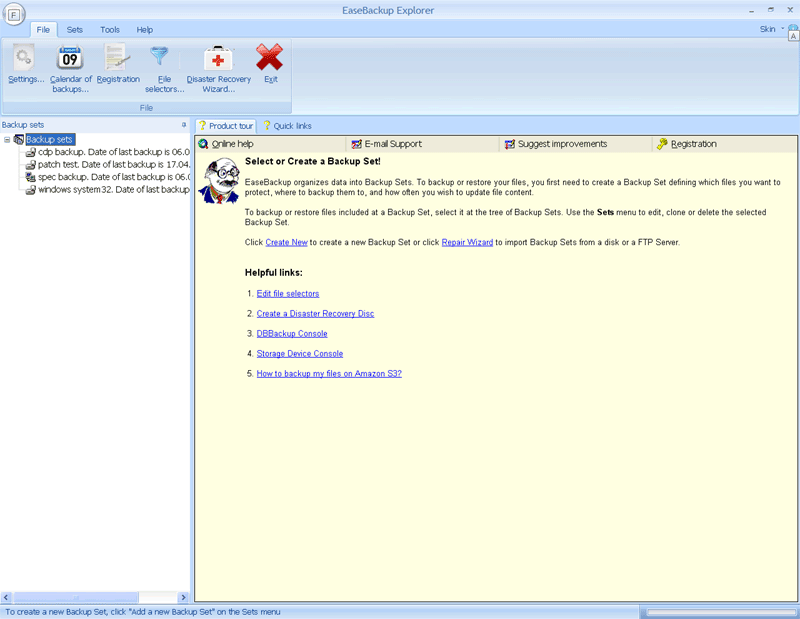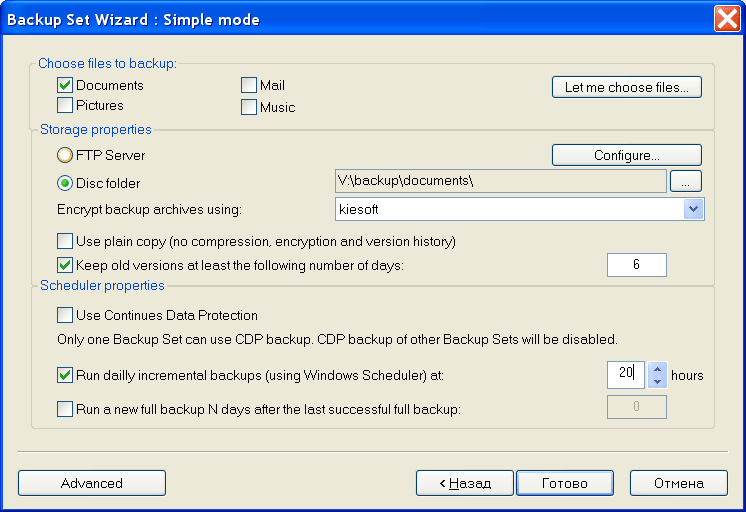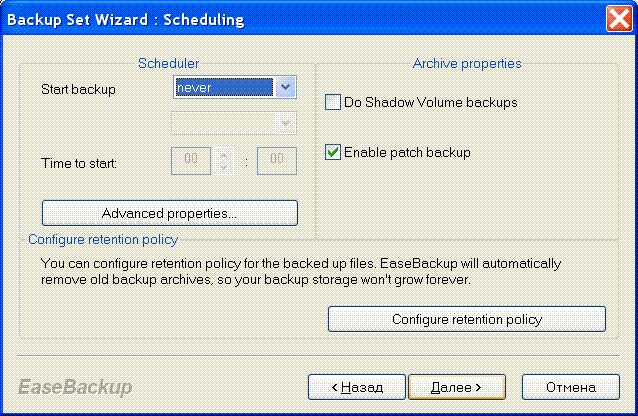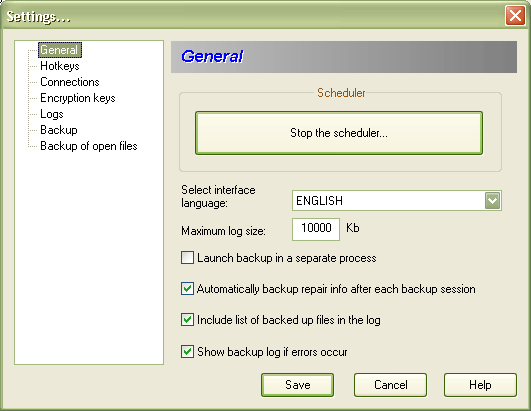 Continue below to download this file.