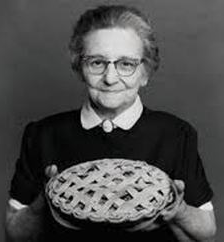 &nbsp&nbsp&nbsp&nbsp&nbsp&nbsp
Whoa! Slow down there, Speedy.
Read this and then continue to the download.

Like seeing no ads? No misleading/fake download buttons?
We like it too! This site has been kept alive for 10 years
because of people just like you who download and donate.
No one is stopping you from downloading without donating
but the site runs on the "Honor System". If your momma
raised you to be honorable, make a donation and download
'til ya turn blue. Make your momma proud!

Thank you! -Randy & Deanna (The Older Geeks)

Monthly operating costs = $560
Donations for June = $167
Donations over our monthly goal
are set aside for future upgrades.

Processed securely through Paypal.
When you donate, it will say "Home Computer Repair LLC".
This is our computer store account.
Or...


Or...
Donate Bitcoin: 1KkUMXvQ2ko3xcJkzitB7WYgoW6m79WFfm
Donate Ethereum: 0x40E56922F43637224935CDC35e2c96E0392A8505
Donate Litecoin:LLYAFEyqjH69gkyCEpRjXNyedRCWrVChfL
Or...
Just send a check to our computer store payable to Home Computer Repair LLC.
Our address: Home Computer Repair LLC, 208 E. Water St. Mount Vernon, MO 65712

Recent Super Donors ($50+)
Thanks, Brian
Thanks, Michael
Thanks, Computers Reborn

Recent Donors
Thanks, David
Thanks, Ian
Thanks, Levi
Thanks, Donald
Thanks, Jim
Thanks, Mukesh
Thanks, Mark
Thanks, Andrew
Thanks, Errol
Thanks, C.