Always scroll to the bottom of the page for the main download link.
We don't believe in fake/misleading download buttons and tricks. The link is always in the same place.
---

CloneApp v2.14.555

CloneApp is a free portable and simple backup tool which could save you a lot of time when migrating your software or reinstalling Windows.

There's nothing like a fresh install of Windows to clear your mind, but it comes at a cost: you have to set everything up again, just the way you like it.

If you donít want to do a full backup and restore, CloneApp backs up settings for the most popular Windows programs so you can restore them later.

Run the program as an administrator, and a list of supported applications appear on the left. There are plenty of big names: 7-Zip, Adobe Photoshop, Adobe Reader, BlueStacks, Classic Shell, Gimp, Google Chrome, Google Earth, IrfanView, JDownloader, Microsoft Office 2010/2013/2016, Vivaldi Browser, VLC Media Player, and a pile of Windows settings (Favorites, Contacts, Firewall and Network folder settings, Start Menu and more).

The idea is that you select the applications you'd like to back up (or click "Select Installed" to run a full backup), then click "Backup" and watch as the files, folders and Registry keys are backed up.

By default the data is saved to a CloneApp folder. If you're saving the data as a backup then you may want to change that - click "Settings" for the relevant setting.

You'll quickly figure out how to restore your settings (select the target applications and click "Restore").

If you like the idea, CloneApp can be extended with Plug-ins, plain text files which define exactly which files, folders and Registry keys the program should preserve.

CloneApp requires Windows 10, 8.1, 8, 7 or Vista, including both 32-bit and 64-bit versions.


MD5 Checksum: 7ce31b49a84fb52f0109c359fe82db07

Changes:

CloneApp v2.14.555

Feb 11

Revised update function and several referrer issues due to server migration of mirinsoft.com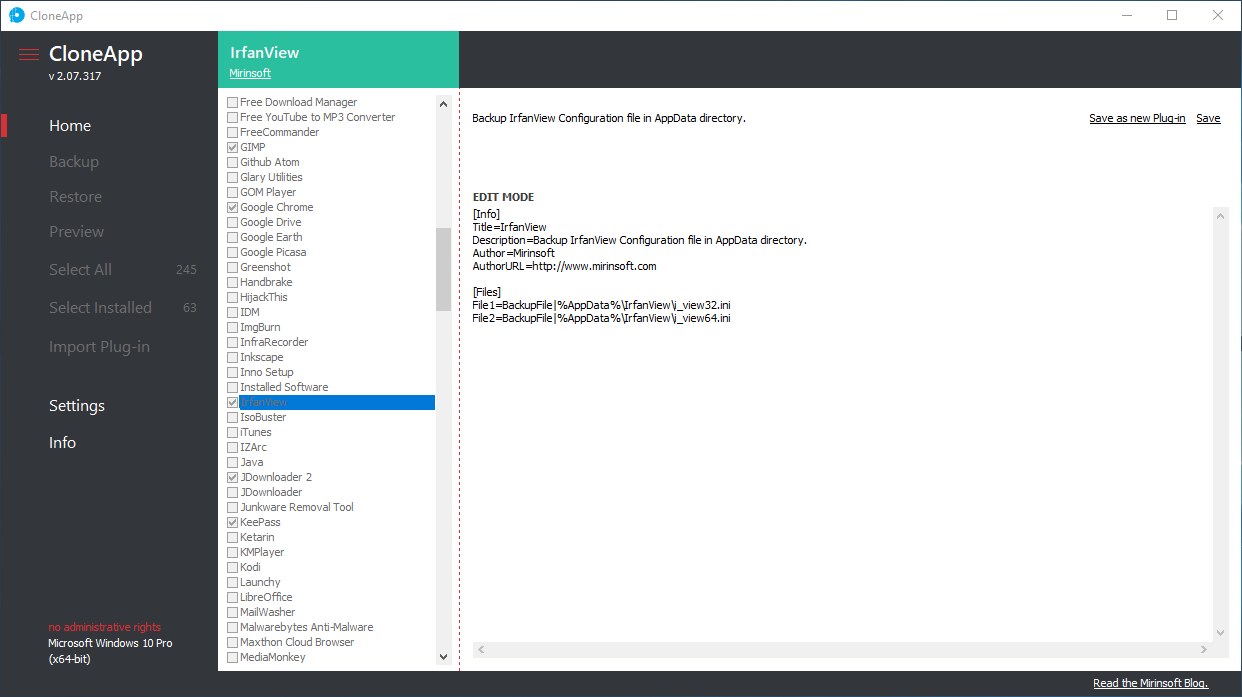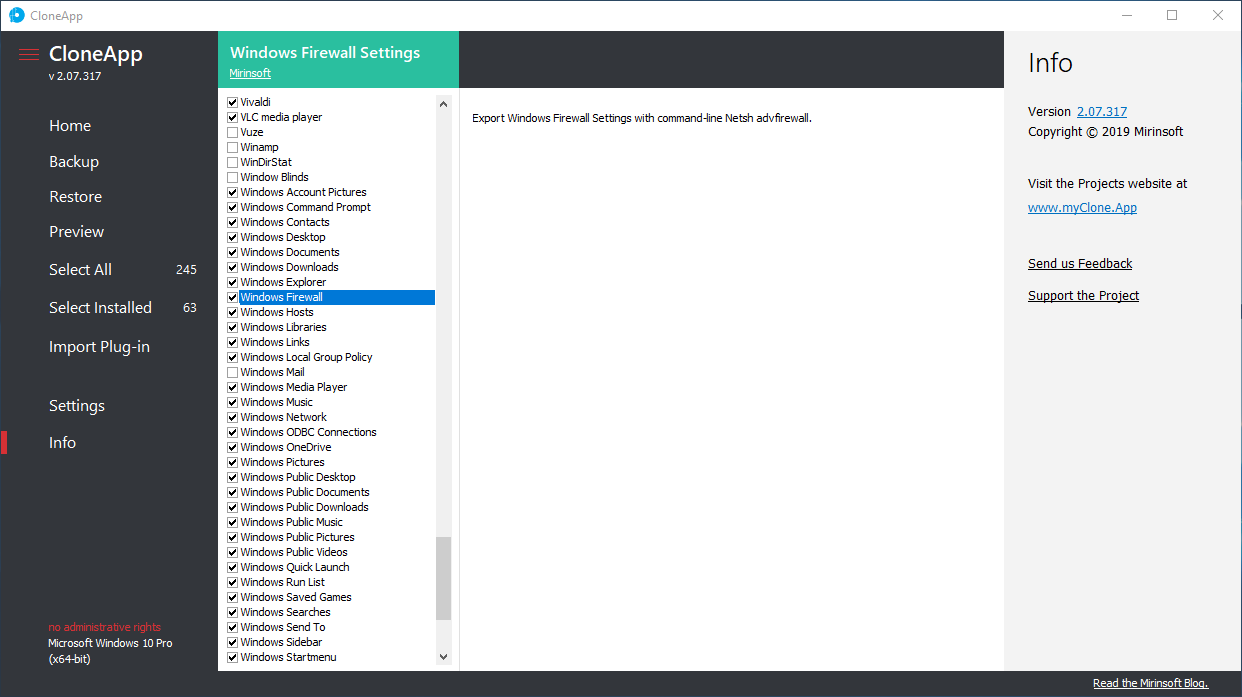 Click here to visit the author's website.
Continue below for the main download link.