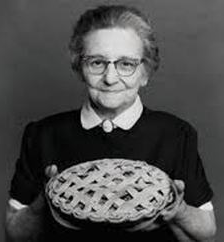 &nbsp&nbsp&nbsp&nbsp&nbsp&nbsp
Whoa! Slow down there, Speedy.
Read this and then continue to the download.

Like seeing no ads? No misleading/fake download buttons?
We like it too! This site has been kept alive for 14 years
because of people just like you who download and donate.
No one is stopping you from downloading without donating
but the site runs on the "Honor System". If your momma
raised you to be honorable, make a donation and download
'til ya turn blue. Make your momma proud!

Thank you! -Randy & Deanna (The Older Geeks)

Monthly operating costs = $725
Donations for October = $582
Donations over our monthly goal
are set aside for future upgrades and
handed-over to Deanna for new shoes.


Processed securely through Paypal.
No PayPal account required.
Your bank statement will read: "Home Computer Repair LLC".
This is our computer store.
Or...

Or...


Or...
Just send a check to our computer store payable to Home Computer Repair LLC.
Our address: Home Computer Repair LLC, 208 E. Water St. Mount Vernon, MO 65712

Recent Super Donors ($50+)
Thanks, Alex
Thanks, Warren
Thanks, Robert
Thanks, Lawrence

Recent Donors
Thanks, T. Gregory
Thanks, Gerald
Thanks, Stewart
Thanks, Stephen
Thanks, Peter
Thanks, Gerald
Thanks, Harry
Thanks, Gary
Thanks, Kevin
Thanks, Steven