Always scroll to the bottom of the page to download files on OlderGeeks.com.
We don't believe in fake/misleading download buttons and tricks.

Unreal Engine v7.16.0

What is Unreal Engine 4?

Unreal Engine 4 is a complete suite of game development tools made by game developers, for game developers. From 2D mobile games to console blockbusters and VR, Unreal Engine 4 gives you everything you need to start, ship, grow and stand out from the crowd.


Student? Indie? Pro? Yes.

There is no limit to what you can achieve with Unreal Engine technology, whether youíre making a clever puzzle app or an open-world action game. Because Unreal Engine 4 is used by students, indies and large teams, it's an engine that you'll never outgrow.


One Engine,
One Workflow

With Unreal Engine 4, you can learn one engine and one workflow to meet all of your needs now and in the future. From mobile projects to super high-end console and PC games, Unreal Engine is in use by indies and professionals around the world.


Own The High End

Push your visuals to the limit on PC, consoles, and VR with custom lighting, shading, VFX and cinematic systems. Create beautiful visuals for architectural visualizations, simulations, digital films, and more.


Everything You Need To
Get Started

The Marketplace provides a wealth of production-ready game content, asset packs, documentation, sample projects, tutorials, and demos. Get up to speed rapidly with high-quality, UE4-ready items suitable for a wide range of art styles and game genres.


Use For Free

We give you everything so you can build anything. You get all tools, all features, all platforms, all source code, complete projects, sample content, regular updates and bug fixes.


5% When You Ship

The 5% royalty starts after the first $3,000 of revenue per product per quarter. Pay no royalty for film projects, contracting and consulting projects such as architecture, simulation and visualization.

Requires sign-up with the Epic Games Community.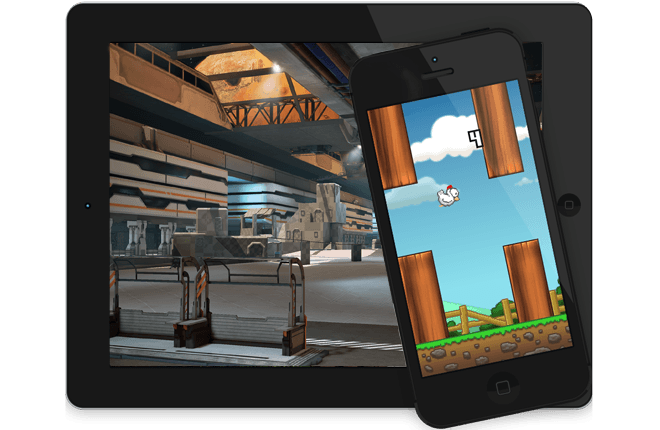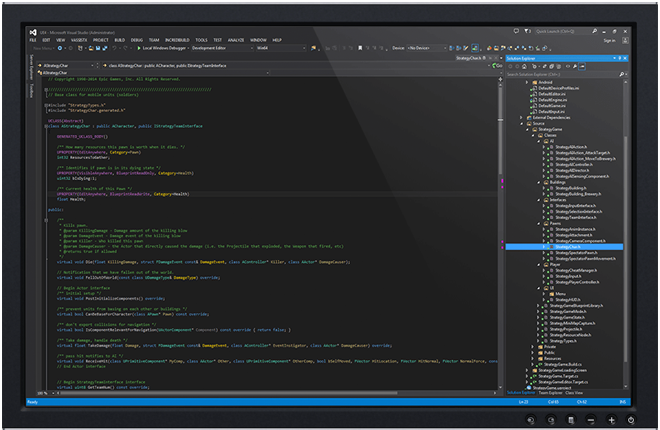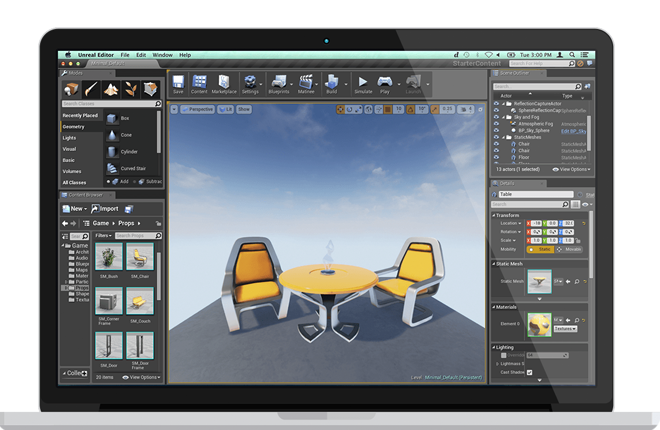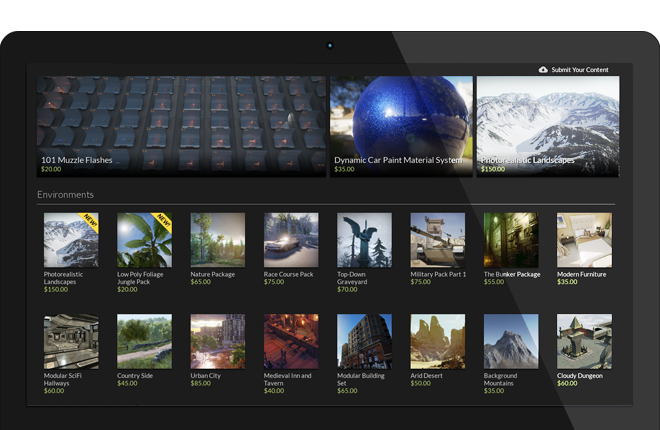 Continue below to download this file.