Norascan v3.4
Norascan v3.4 Best-in-class second-opinion malware scanner Compatible with all known antivirus software find discover and asimalte active zero-hour malware. Norascan is not any kind of anti-malware product that you can find on the internet. We difference a lot from the competition. - The way we scan and interpret bad files. - The way we verify if a file is malware or not. - We are not a signature based security product. Although we use signatures we ARE NOT depending on it ! Features Wave pattern based malware engine so that you do not have to rely only on signatures Cloud verification to rule out false positives and to use the power of multiple users behavior analysis data. Watches over that your antivirus is updated and patches are installed to keep you more detected We keep you updated with daily reports and alerts such as log details for scans, tasks, and threats, license utilization, and unprotected systems. Behavior analysis; to see why I file was on your system, where did it came from, whatís the file doing,Ö. System Requirements Windows xp, vista, 7, 8.1, 10 Windows server 2013, 2007, 2012 100mb free memory 50 mb free diskspace Who we are Is an American Based Company.We develop software and perform services.After 5 Years of research we are about the launch several products.we will distribute freeware (personal use) and commercial products on the market. Noralabs Team. Changes: NORASCAN Version 3.4 May 19 2019 Version 3.4 *Improvements -Major enhancement. - Beter and faster PE header info reading. * Improved - Compatibility with several antivirus software programs enhanced.. * Bug Fixes : -Fixed : Occasionally error on full scan. -Fixed : Intermittent disabled scan function due to misinterpreted complete update. ****Compatible with Norascan server 5.5

525
Nov 13, 2019
Noralabs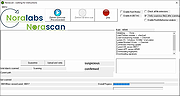 VICE- the Versatile Commodore Emulator v3.4
VICE- the Versatile Commodore Emulator v3.4 VICE is a program that runs on a Unix, MS-DOS, Win32, OS/2, Acorn RISC OS, BeOS, QNX 4.x, QNX 6.x, Amiga, GP2X, Dingoo, Syllable or Mac OS X machine and executes programs intended for the old 8-bit computers. The current version emulates the C64, the C64DTV, the C128, the VIC20, almost all PET models, the PLUS4 and the CBM-II (aka C610). This file has been upgraded to 64bit. If you need Vice for 32bit, click here. Use 7-Zip 32bit or 7-Zip 64bit to unzip this file. Changes in Vice 3.4 ===================== ** General ---------- - Remove support for Syllable OS, SCO, QNX4, QNX6, SGI, AIX, OpenStep/NextStep/ Rhapsody, Solaris/OpenIndiana and remaining traces of Minix, NeXT, SKYOS, UNIXWARE, Sortix - Remove remaining traces of support for WATCOM, MSVC, OpenWatcom - Remove aRts support - Remove YUV rendering - Remove generation of .chm, .hlp and .info files. Please use the .pdf or .html - skip building x64 unless --enable-x64 is passed to configure - do not use the new/experimental 8580 filters unless --enable-new8580filter is passed to configure - update pattern generator for uninitialized ram. changed defaults so all raminitpattern tests pass. - remove block device disk image (rawdrive) "support". in linux it was never needed (just use the device file) and on windows it was never implemented. - added support for the IP232 protocol that was used by the long lost VICE1.19 hack, and which is supported by tcpser for emulating DTR/DCD (carrier detect) - various userport rs232 fixes - always save gifs as gif89 - added a couple shift flags to keyboard maps to support virtual cbm/ctrl and mandatory pressed host modifiers. not all keymaps have been updated yet. - ACIA IRQ fix - create empty half tracks when mounting d64. fixes skew.d64 - new headless port that can be enabled by passing --enable-headlessui to configure. this can be ...

1,957
Jan 30, 2020
VICE Team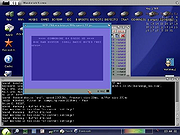 WipeFile v3.4
WipeFile v3.4 WipeFile deletes files and folders secure and fast. To do this, WipeFile overwrites the information completely, so there is no way to restore the files or reconstruct the file content. WipeFile supports 14 different wipe methods, e.g. two US Navy standards, the standard of the US Department of Defense, US Air Force and the NATO. System Requirements: WinXP / Vista / Win7 / Win8 / Win10 Microsoft .NET Framework 4 Languages: German, English, Japanese, Russian Use 7-Zip 32bit or 7-Zip 64bit to unzip this file. Click here to visit the author's website.

652
Jan 28, 2020
Gaijin.at