Avogadro v1.2.0
Avogadro v1.2.0 Avogadro is an advanced molecular editor designed for cross-platform use in computational chemistry, molecular modeling, bioinformatics, materials science and related areas. It offers a flexible rendering framework and a powerful plugin architecture. Features Cross-Platform: Molecular builder for Windows, Linux, and Mac Free, Open Source: Easy to install and all source code is available (GNU GPL) International: Translations into Chinese, French, German, Italian, Russian, Spanish and more Intuitive: Built to work easily for students and advanced researchers both. Fast: Supports multi-threaded rendering and computation. Extensible: Plugin architecture for developers, including rendering, interactive tools, commands, and Python scripts Flexible: Features include Open Babel import of chemical files, multiple computational packages, crystals, biomolecules, etc. Avogadro 1.2.0 This release marks a new stable release of Avogadro. It fixes countless bugs and adds important new features as we work on Avogadro v2. Key Updates with 1.2.0: - Support for the ORCA quantum chemistry package, thanks to Dagmar Lenk, including input generation and output parsing - Improved support for MO calculations, including orbitals with F, G, H, and I angular momentum, thanks to Dagmar Lenk and Albert DeFusco - Support for exporting VRML models of atoms, bonds, surfaces, and orbitals (e.g. for 3D printing), thanks to Ethan Pavolik - Support for perceiving molecular symmetry on Mac and Linux using the libmsym library (i.e., Properties -> Symmetry), thanks to Marcus Johansson - Updated links to the new Avogadro website, manual, and discussion forum - Fixed support for compiling with the Eigen3 library up to version 3.2.8 - Improved support for space groups through spglib - Updated translations, now including over 25 languages in addition to English - Fixed a bug downloading from the Protein Data Bank - Fixed ...

2,507
Apr 20, 2021
Avogadro Team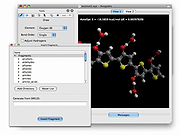 Bitburner v1.2.0
Bitburner v1.2.0 A free, online game that revolves around hacking and cyberpunk themes. What is Bitburner? Bitburner is a cyberpunk-themed incremental RPG where you, the player, take the role of an unknown hacker in a dark, dystopian world. When a mysterious hacker called jump3R messages you, he/she confirms your suspicions that there is something wrong with the world around you. Now, aided by jump3R, you embark on a quest to gain money and power by any means necessary, in the hopes that this will lead to to uncover the secrets that you've been searching for. Visit the Bitburner's Documentation page to learn how to play. Visit the Bitburner Script page to download scripts. Click here to visit the author's website.

631
Dec 31, 2021
Daniel Xie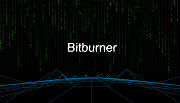 Heic File Converter v1.2.0
Heic File Converter v1.2.0 Free Software to Convert HEIC File to JPG / PNG / PDF Can not open .heic image files? Use Heic File Converter to convert .heic files to jpg/png in one go. Easy to use. Convert .heic file to jpg, png and pdf file with only 3 steps. Small in size. No more than 20Mb for the .exe file and less than 10Mb for .dmg file. Powerful conversion engine. High-quality, reliable and fast conversion process from .heic to jpg, png and pdf. Offline software. No internet connection required. Keep your privacy and files safe. Batch process. Turn multiple .heic files to jpg, png and pdf files at one time. Works with Windows 7/8/10/Vista/Xp What is HEIC? Best Converter for Heic File on Win / Mac Heic File Converter is carefully designed for transferring Heic photos to jpg, png and pdf. Convert hundreds of Heic files at one time! A Few Steps to Process HEIC to JPG / PNG / PDF Convert HEIC automatically with high quality preserved. Click here to visit the author's website.

2,073
Jan 11, 2020
Shane Steven