LibreOffice Productivity Suite v7.2.2
LibreOffice Productivity Suite v7.2.2 A free and powerful office suite, and a successor to OpenOffice LibreOffice was developed to be a productivity suite that is compatible with other major office suites, and available on a variety of platforms. It is free software and therefore free to download, use and distribute. LibreOffice Writer LibreOffice Writer lets you design and produce text documents that can include graphics, tables, or charts. You can then save the documents in a variety of formats, including the standardized OpenDocument format (ODF), Microsoft Word .doc format, or HTML. And you can easily export your document to the Portable Document Format (PDF). Writing LibreOffice Writer lets you create both basic documents, such as memos, faxes, letters , resumes and merge documents, as well as long and complex or multi-part documents, complete with bibliographies, reference tables and indexes. LibreOffice Writer also includes such useful features as a spellchecker, a thesaurus, AutoCorrect, and hyphenation as well as a variety of templates for almost every purpose. You can also create your own templates using the wizards. Designing and Structuring LibreOffice offers a wide variety of options to design documents. Use the Styles and Formatting window to create, assign and modify styles for paragraphs, individual characters, frames and pages. In addition, the Navigator helps you to quickly move around inside your documents, lets you look at your document in an outline view, and keeps track of the objects that you have inserted into your document. You can also create various indexes and tables in text documents. You can define the structure and appearance of the indexes and tables according to your individual needs. Live hyperlinks and bookmarks let you jump directly to the corresponding items in the text. Desktop Publishing with LibreOffice Writer LibreOffice Writer contains numerous desktop publishing and drawing tools to assist you in creating professionally styled documents, such as brochures, ...

7,222
Oct 14, 2021
The Document Foundation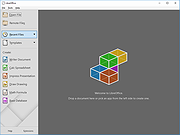 Microsoft Sysinternals Suite October 12, 2021
Microsoft Sysinternals Suite October 12, 2021 The Sysinternals Troubleshooting Utilities have been rolled up into a single Suite of tools. This file contains the individual troubleshooting tools and help files. It does not contain non-troubleshooting tools like the BSOD Screen Saver. The Suite is a bundling of the following selected Sysinternals Utilities: AccessChk, AccessEnum, AdExplorer, AdInsight, AdRestore, Autologon, Autoruns, BgInfo, BlueScreen, CacheSet, ClockRes, Contig, Coreinfo, Ctrl2Cap, DebugView, Desktops, Disk2vhd, DiskExt, DiskMon, DiskView, Disk Usage (DU), EFSDump, FindLinks, Handle, Hex2dec, Junction, LDMDump, ListDLLs, LiveKd, LoadOrder, LogonSessions, MoveFile, NotMyFault, NTFSInfo, PendMoves, PipeList, PortMon, ProcDump, Process Explorer, Process Monitor, PsExec, PsFile, PsGetSid, PsInfo, PsKill, PsList, PsLoggedOn, PsLogList, PsPasswd, PsPing, PsService, PsShutdown, PsSuspend, PsTools, RAMMap, RDCMan, RegDelNull, RegHide, RegJump, Registry Usage (RU), SDelete, ShareEnum, ShellRunas, Sigcheck, Streams, Strings, Sync, Sysmon, TCPView, VMMap, VolumeID, WhoIs, WinObj, ZoomIt This download is for the Standard Windows version. If you need the Nano Server version, download here. If you need the ARM64 version, download here. Click here to visit the author's website.

7,689
Oct 13, 2021
Microsoft Corp.