Light Alloy v4.10.2
Light Alloy v4.10.2 Light Alloy is a free, portable and very customizable multimedia player for Windows. It starts extremely fast and uses very little system resources. It's also an Internet Radio player (must have IceCast installed). Timeline So you can see graphically how much is played and how much is still to play Built-in codecs You don't have to install a codec pack anymore: you can use the player immediately after installation Live Preview Just like on YouTube you can navigate with a preview window while searching on the timeline IPTV support Allows you to watch tv over the internet and online videos like youtube Internet Radio Contains an expandable list of online radio stations which you can play and record, and a list to store your favorites Streams switch In case of multiple audio/subtitles streams you can easily switch from stream Multilingual Contains Dutch, German, Russian, Japanese, Chinese, and others Blu-Ray & DVD You also can watch Blu-Rays and DVDs with Light Alloy, but only if they are not encrypted Light Alloy 4.10.2 (build 3317) addedchangedfixed 21.05.2017 Frontend: Support for changing window size by Win key + directional keys. If you need to play a file with unknown extension, but you don't want to change a setting that allows it globally for all files, now you can easily drag'n'drop such file (but only one!) and player will try to play it. Playlist's the "+" button popup menu: added "Add files with only known extensions" option to be quickly accessed without need to go into Preferences->Playlist. Display in player caption current scheduler power off time, if any. Added hidden setting: Core.HighPriority (allows you to set High Priority for Light Alloy process) Added hidden setting: OnDone.UnLoadLastFile (allows you to always unload last, or just alone, played file in playlist instead of default action - displaying last frame) Do not try to play anything if add/dragndrop to playlist/videopanel is failed (for example, in case of broken CUE playlist is ...

766
Jun 27, 2019
Vortex Team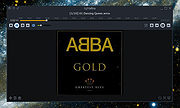 save2pc Light 4.2.8 Build 425
save2pc Light 4.2.8 Build 425 save2pc allows you to easily grab and save desired youtube 11 reasons why you should get the save2pc: 1. Download videos from Youtube, Google, veoh, Tangle, Vimeo, Myspace Video, Megavideo.com, DailyMotion.com etc. 2. Download videos from adult video servers: RedTube, PornoTube, ShockerVideo, Tube8, xTube, Spankingtube, YouPorn, Megaporn ( megarotic ), PornHub, yuvutu, xVideos, xHamster, VHO, Rude etc. 3. Download High Quality videos and High Definition. 4. Automatic URL-parsing and multi-thread downloading. Download several files at the same time. 5. Convert downloaded videos into iPod, PSP, PDA, iPhone, Mobile Phone format. 6. Save the downloaded video into various formats: .avi, .mpeg, .flv or even .wmv 7. Convert downloaded videos into extra mobile devices and audio formats: mov,mp4,3gp,3g2,mp3,wav. 8. Preview selected videos before downloading. Get the size, length, rating, views of a file before downloading it! 9. Youtube flagged content age verification bypass. You don't even need to create an account to download such videos. 10. save2pc is a small, fast, useful, practical and powerful. It has a clean, simple interface. 11. Free lifetime technical support. Registred users can suggest new video sites or any other features.

5,613
Dec 11, 2013
save2pc