Always scroll to the bottom of the page to download files on OlderGeeks.com.
We don't believe in fake/misleading download buttons and tricks.

HandBrake 1.1.1 for Windows
The open source video transcoder

HandBrake is a tool for converting video from nearly any format to a selection of modern, widely supported codecs.

Reasons youíll love HandBrake:

Convert video from nearly any format
Free and Open Source
Multi-Platform (Windows, Mac and Linux)

Built-in Device Presets
Get started with HandBrake in seconds by choosing a profile optimised for your device, or choose a universal profile for standard or high quality conversions. Simple, easy, fast. For those that want more choice, tweak many basic and advanced options to improve your encodes.



Supported Input Sources:
Handbrake can process most common multimedia files and any DVD or BluRay sources that do not contain any kind of copy protection.

Outputs:

File Containers: .MP4(.M4V) and .MKV
Video Encoders: H.265 (x265 and QuickSync), H.264(x264 and QuickSync), H.265 MPEG-4 and MPEG-2, VP8, VP9 and Theora
Audio Encoders: AAC / HE-AAC, MP3, Flac, AC3, or Vorbis
Audio Pass-thru: AC-3, E-AC3, DTS, DTS-HD, TrueHD, AAC and MP3 tracks




Even more features

Title / chapter and range selection
Batch Scan and Queueing of encodes
Chapter Markers
Subtitles (VobSub, Closed Captions CEA-608, SSA, SRT)
Constant Quality or Average Bitrate Video Encoding
Support for VFR and CFR
Video Filters: Deinterlacing, Decomb, Denoise, Detelecine, Deblock, Grayscale, Cropping and scaling
Live Static and Video Preview


License
Most of HandBrake's source code is covered by the GNU General Public License, version 2. A copy of which is included with every release in the COPYING file. Portions are covered under BSD 3 Clause.

HandBrake 1.1.1 Released
Monday, June 18, 2018

"To iterate is human, to recurse divine." óL. Peter Deutsch

The HandBrake Team is pleased to announce the release of HandBrake 1.1.1. This patch / bug fix release remedies issues reported with the 1.1.0 release.

We again remind everyone that the HandBrake Website is the only official source for HandBrake. Downloads are not mirrored on any third-party services, excepting the Linux PPA. For more information on downloading and installing HandBrake safely, please read Where to get HandBrake.

If you happen to discover any reproducible bugs or issues, please tell us about them on our GitHub issue tracker. You can also get in touch on our IRC support channel.

Upgrade Notice

Before updating, please make sure there are no pending encodes in the Queue. If you are currently using HandBrake older than version 1.0.0, please also make note of any custom presets you have created, as they may not be compatible with newer versions.

Release Notes

All platforms
General
- Fixed a potential crash in the comb detection filter
- Fixed a potential crash in the padding filter
Video
- Fixed decoding certain very high bit rate ultra-high definition sources with extra large packets
- Fixed last frame in source video missing in output
Audio
- Fixed crash when decoding an empty audio track
Build system
- Updated mac-toolchain-build script Nasm url and improved curl parameters for robustness
Third-party libraries
- Updated libraries (necessary to pull in needed bug fixes)
- libvpx 1.7.0 (VP8/VP9 video encoding)
- x264 155 r2901 (H.264/AVC video encoding)
Linux
- Fixed Ubuntu PPA build date
- Fixed a display issue with the quality slider control
- Fixed issues occurring when running multiple HandBrake instances simultaneously
- Updated Russian translation
- Updated support for creating Flatpak bundles (experimental)
- Miscellaneous bug fixes and improvements
Mac
- Fixed corrupted output with VP8 and VP9 encoders
- Fixed building x264 using Clang and -march=native/-mavx (thanks H. Gramner for the upstream patch)
Windows
- Fixed issues with queue recovery when running multiple HandBrake instances simultaneously
- Fixed an issue with a When Done action potentially causing the last queue item to be marked as a warning instead of success
- Fixed burn-in behavior with MP4 files; after the first burn-in track, no additional tracks that require burn-in will be added
- Improved window resize behavior for Add Selection to Queue dialog and allowed space bar to toggle checkbox for selected row
- Improved tabbing behavior in various circumstances
- Improved adding a new preset with the same name as an existing user preset; the existing preset will now be updated properly
- Improved privacy by adding an option to disable the Summary tab preview image
- Updated installer to block installation on 32-bit systems to avoid confusion (unsupported since 1.1.0)
- Miscellaneous bug fixes and improvements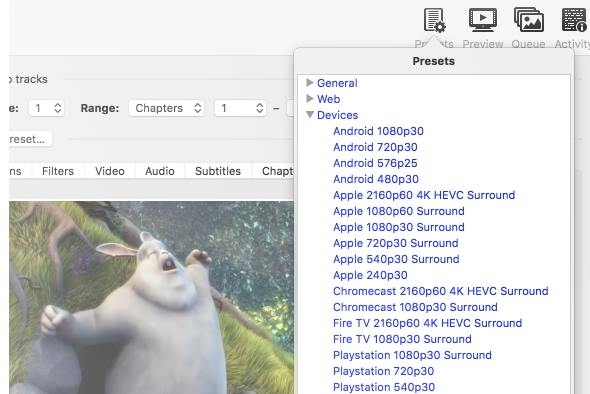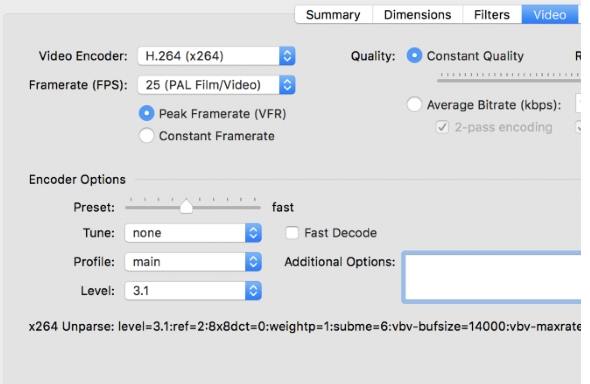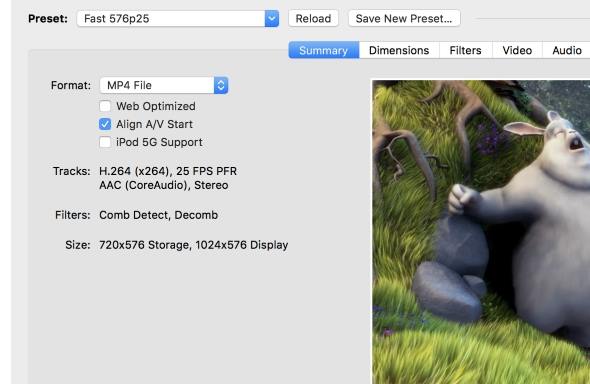 Continue below to download this file.