Always scroll to the bottom of the page for the main download link.
We don't believe in fake/misleading download buttons and tricks. The link is always in the same place.
---

Gaia Sky v3.5.7

A real-time, 3D, astronomy visualization software that runs on Windows, Linux and macOS.

It is developed in the framework of ESA's Gaia mission to chart about 1 billion stars of our Galaxy in the Gaia group of the Astronomisches Rechen-Institut (ZAH, Universität Heidelberg).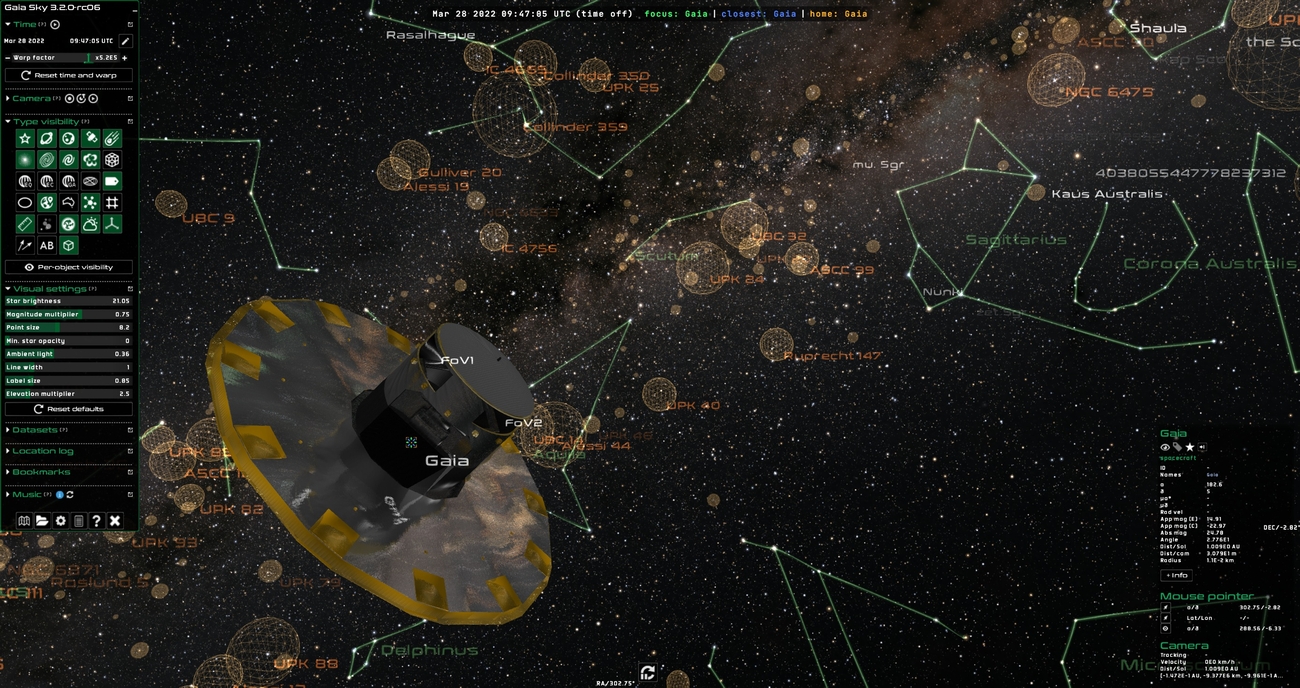 Features
• Free and open source - Open source and free, and will stay this way. Contribute to the development and translations.
• High object count - The MS-LOD technique enables the real-time exploration of billions of objects.
• From Gaia to the cosmos - Explore from high-z galaxies to small asteroids in a seamless manner.
• Virtual Reality - Visit the whole Universe in VR!
• 6D exploration - Observe star positions but also proper motions and radial velocities, if available.
• Planetary surfaces - Explore surfaces with elevation maps (using tessellation, if available).
• Procedural planets - Procedurally generate planet surfaces, clouds and atmospheres.
• Advanced graphics - Virtual textures, screen space reflections, shadows, HDR, ray-marched distance fields, dynamic resolution, etc.
• Eclipses - Real-time eclipse representation in all bodies.
• 3D-ready - 6 stereoscopic modes: Anaglyphic (red-cyan), VR headset, 3DTV (H and V), cross-eye and parallel view.
• 360 mode - Spherical (equirectangular), cylindrical and Hammer projections available, plus many reprojection modes.
• Planetarium projection mode - Azimuthal equidistant (dome master) projection for single-projector setups. MPCDI for real-time usage in multi-projector systems. Ready to produce videos for full domes from the desktop app.
• Gaia - Observe Gaia in its orbit and discover its movement in the sky and its attitude.
• Use your data - Download pre-packed datasets (Gaia DR3+, NEARGALCAT, SDSS, Open Clusters catalog, etc.) or use your own, in VOTable, FITS, CSV and other formats (STIL).
• Real-time filters - Filter any dataset by distance, magnitude, galactic, ecliptic, equatorial coordinates, and more.
• SAMP aware - Use SAMP to interoperate with SAMP-ready software such as Topcat and Aladin.
• Navigate the galaxy - Use your favorite controllers and gamepads to navigate the Galaxy. Piece of cake!
• Camera paths - Record and play camera paths off-the-shelf.
• Scriptable and extensible - Use Python to script and extend the capabilities of the Gaia Sky.
internationalized - Translated to English, German, Spanish, French, Catalan, Slovenian and Bulgarian.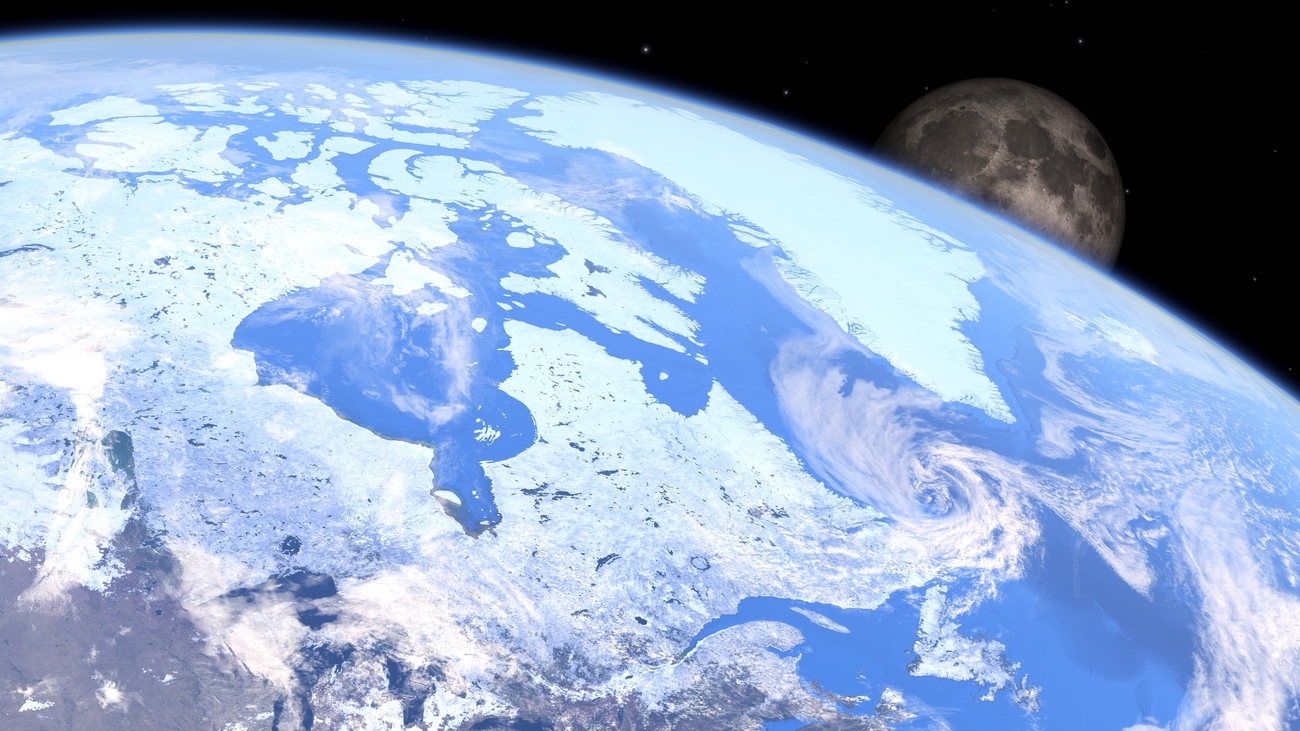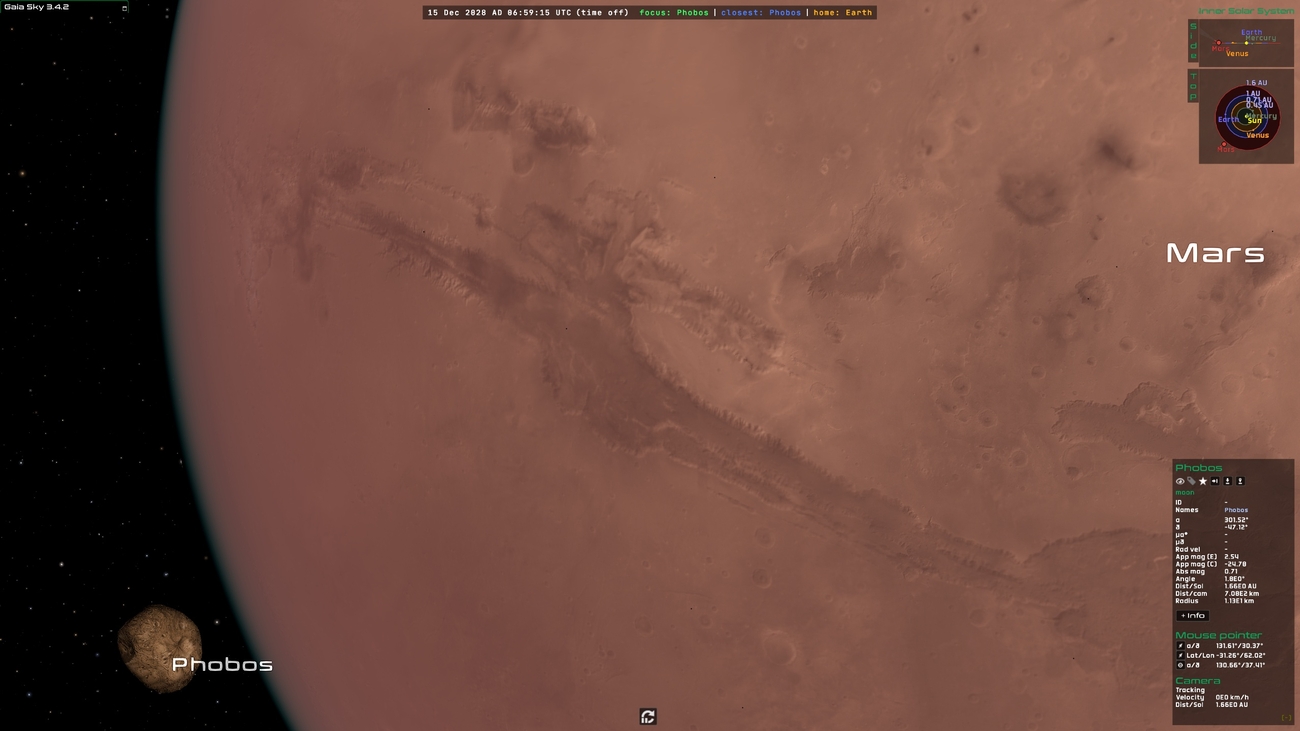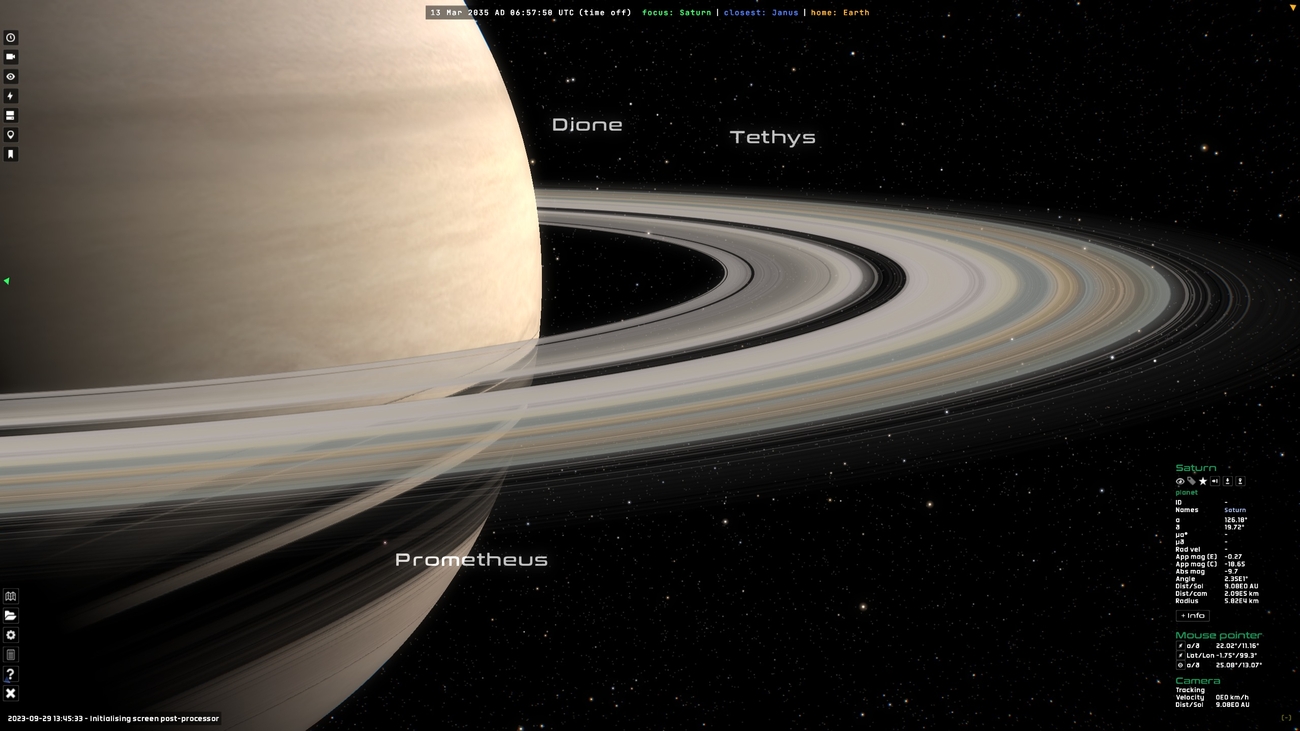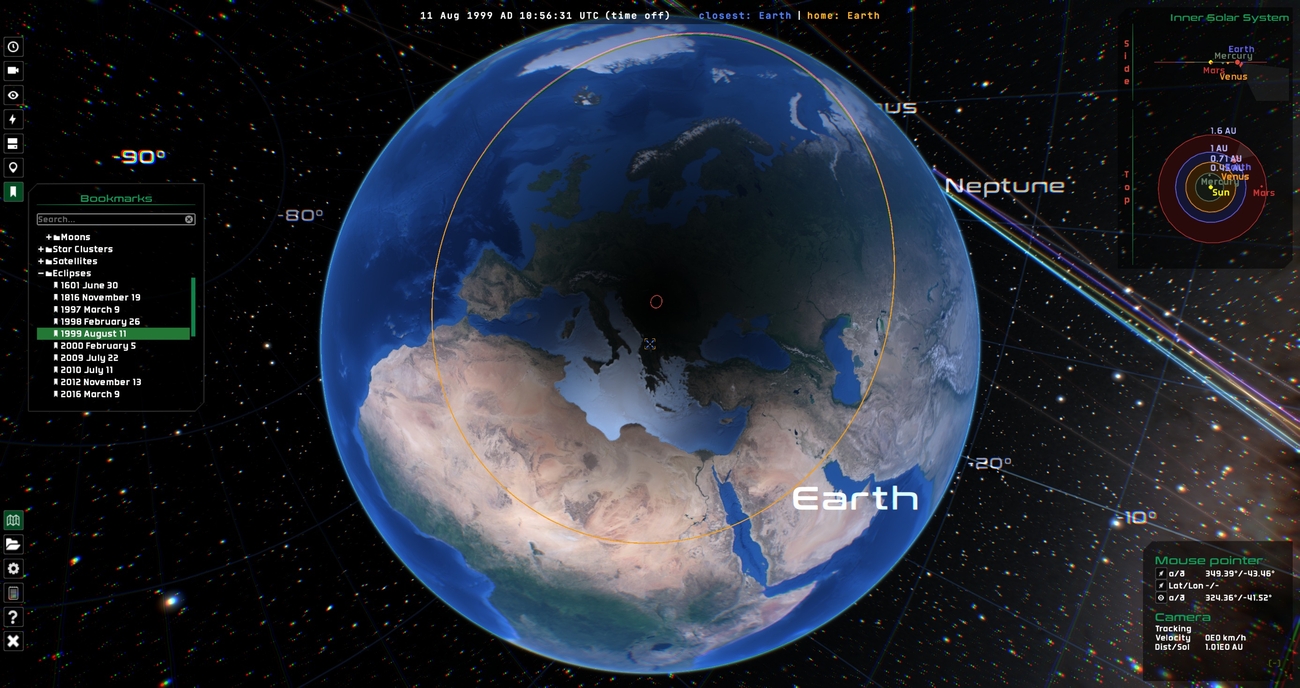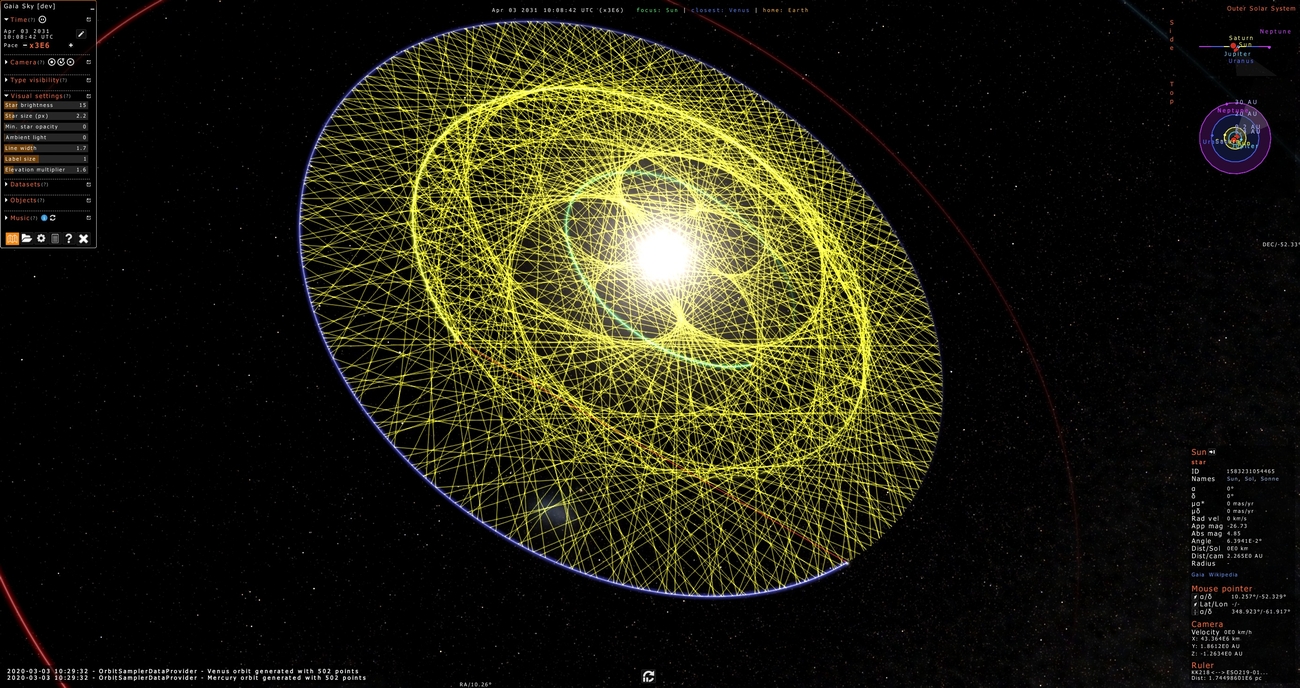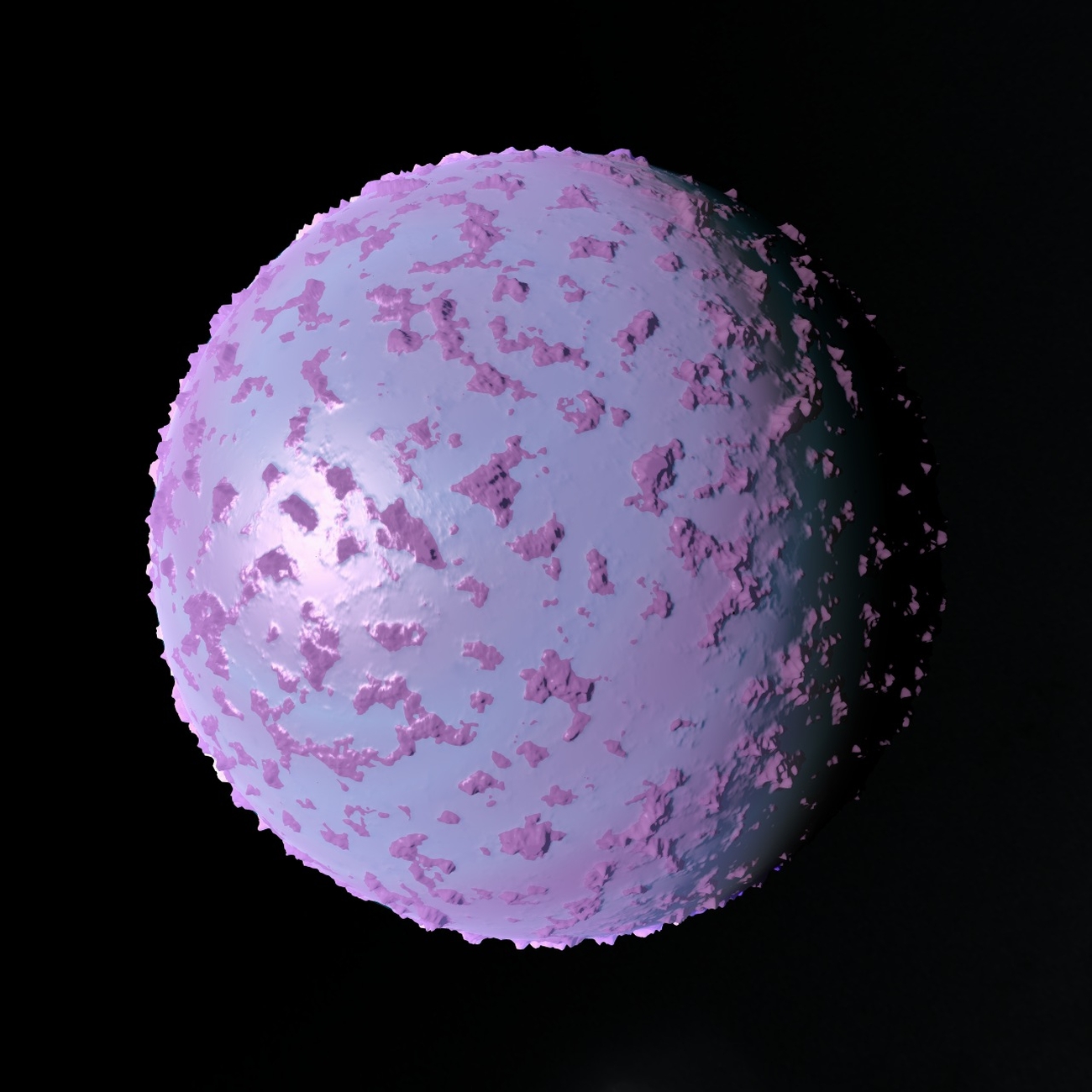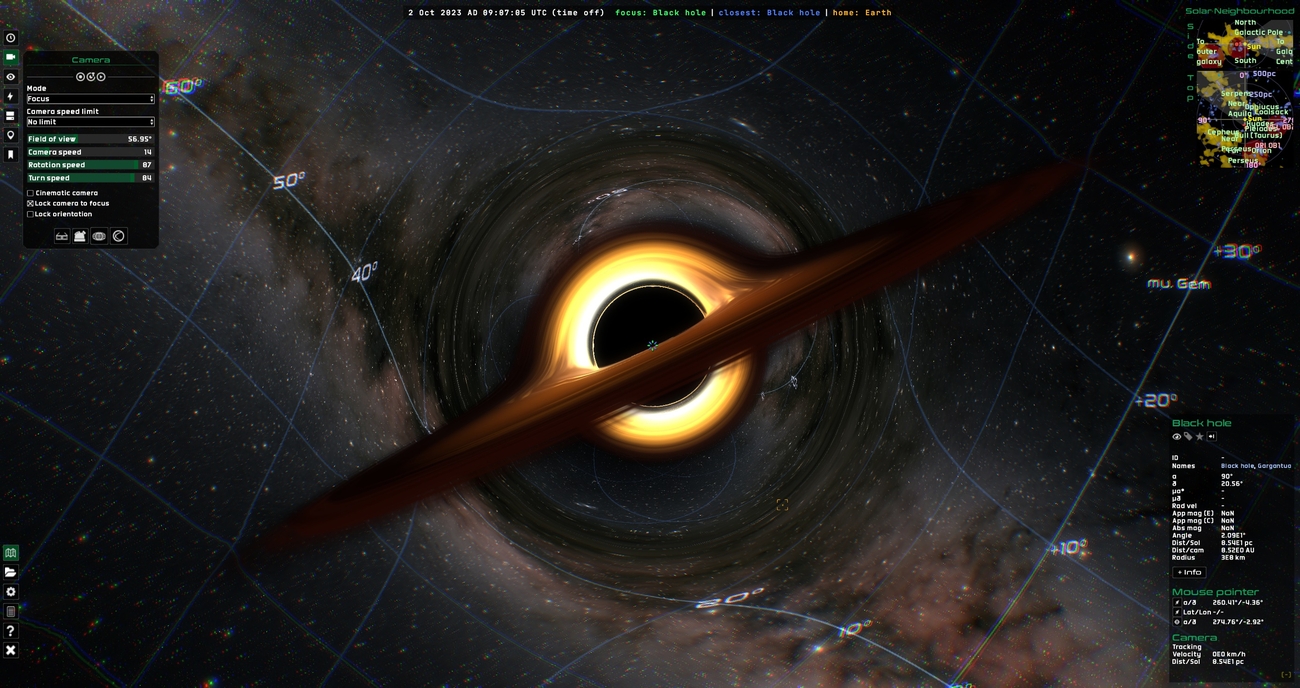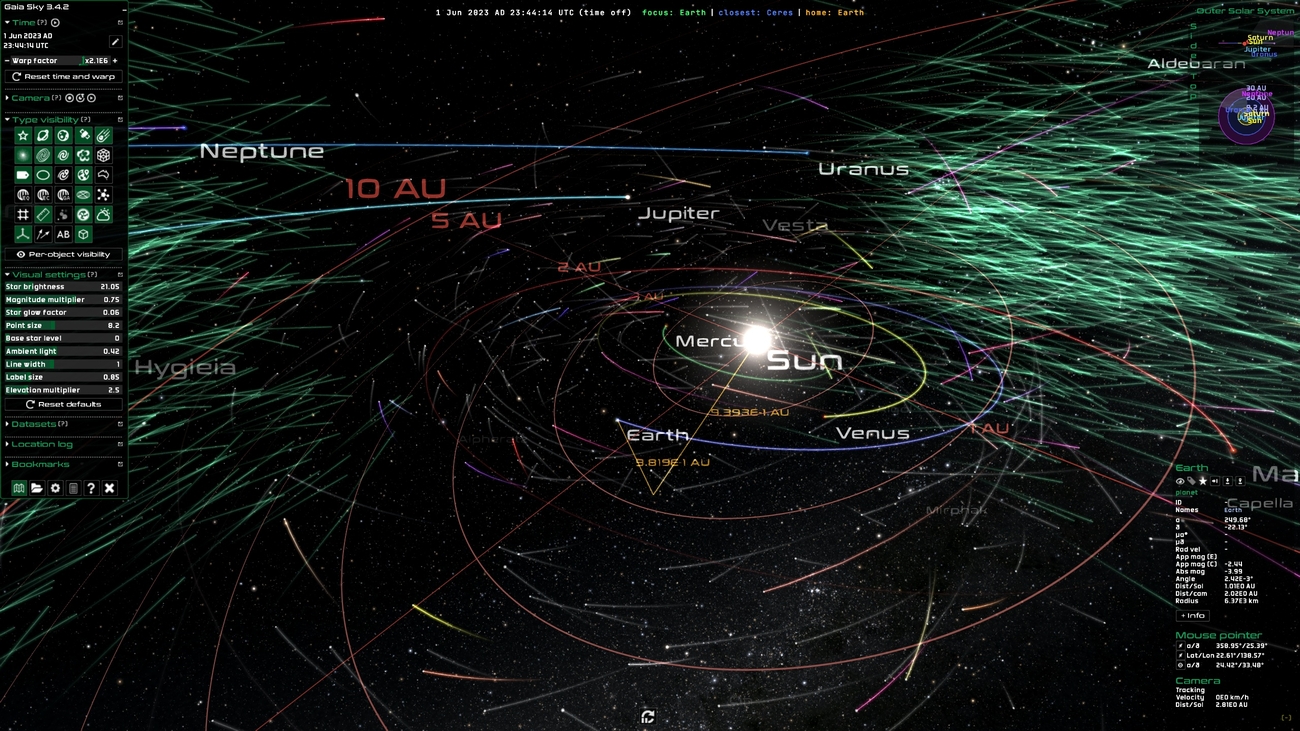 This download is for the Windows 64bit version. All other download assets are below:


MacOS:
gaiasky_macos_3_5_7.dmg

Linux:
gaiasky_linux_3_5_7.deb
gaiasky_linux_3_5_7.rpm
gaiasky_3.5.7.9d7eedd2e_x86_64.appimage



Click here to visit the author's website.
Continue below for the main download link.