Always scroll to the bottom of the page for the main download link.
We don't believe in fake/misleading download buttons and tricks. The link is always in the same place.
---

Harmony v1.00.3320

Digital display chiming clock with 100+ chimes and 50 alarms + reminders.

Multiple chime styles of Melody, Ships Bells, British Royal Ships Bells, Grande Sonnerie and Petite Sonnerie. On-screen date / time / part of day. Custom coloring, time/date format and many options. Right click clock face for menu and select "Options" to customize.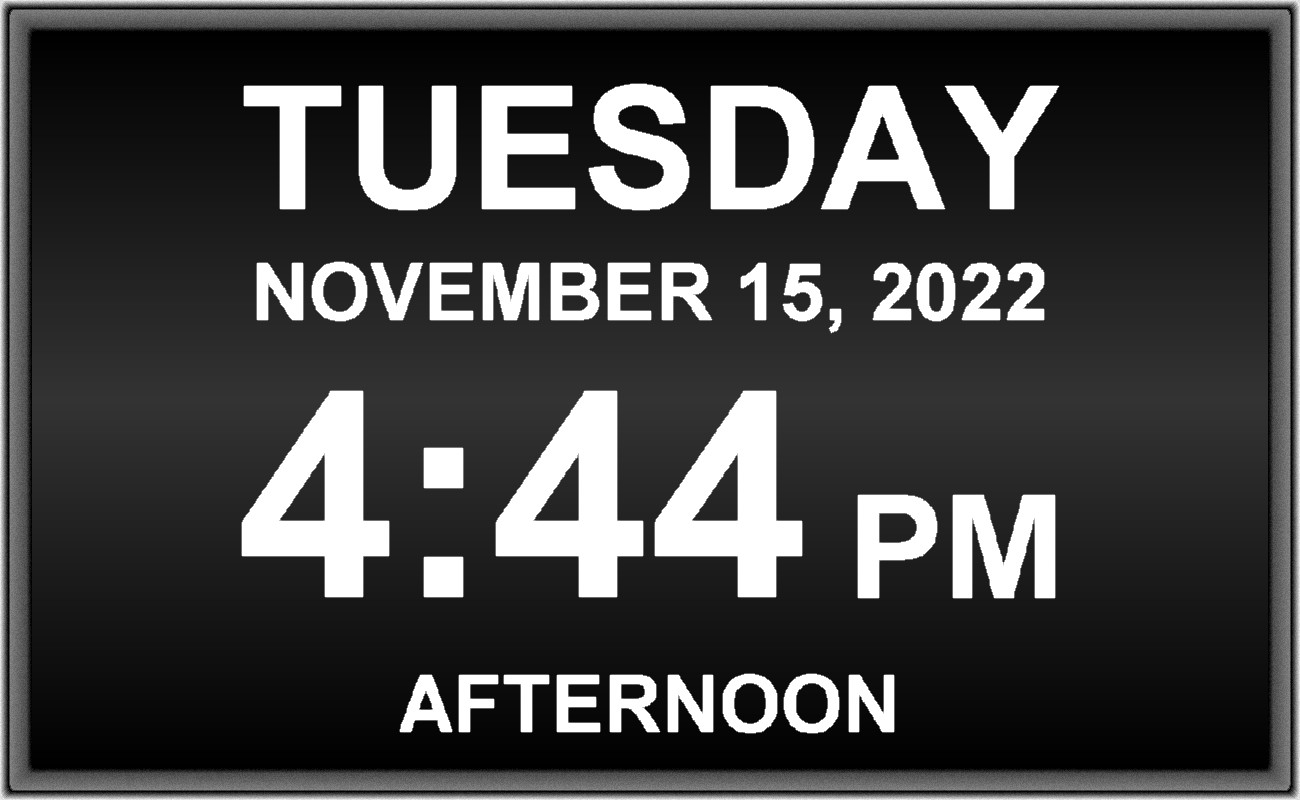 Features
• 135+ built-in face colors + 10 custom - set clock text / background color
• Brightness 10-100%
• Frame Brightness 10-100%
• Reduce Brightness during evening hours (7 PM - 7 AM default)
• Background Shade Styles: Flat, Shade, Shade 2, Round and Glow
• Background Shade Power: 10-100%
• Feathering: None, Low, Medium, High and Ultra
• Color Options: Tint Background and Swap Colors
• 56 Melody chimes
• 30 Ships Bells (Standard + British Royal) chimes
• 16 Sonnerie (Grande + Petite) chimes
• Quarterly chiming: 15m, 30m and 45m
• Chime volume 0-200%
• Chime speed 25-400%
• Reduce Volume during evening hours (7 PM - 7 AM default)
• Definable Playback Device
• Chime Options: Always On Midi + Preview Sample Chime
• 50 reminders - on-screen scrolling message
• 50 alarms - flashing on-screen scrolling message + audio alert
• 60+ Audio Alerts
• Alarm Duration: 10 seconds to 2 hours in 10 second intervals
• Set alarms and reminders by: daily, day of week, month or date
• Copy, Paste, Save and Open alarms and reminders to/from file and Clipboard
• General Options: Frame Maximised, Start Maximised and On Top
• Time Format: 24hr, 12hr AM/PM or 12hr am/pm
• Date Options: Show, Uppercase, At Top and Full
• 4 Date Formats
• Day of Week Options: Show, Uppercase, At Top and Full
• Part of Day Options: Show and Uppercase
• Reminder Options: Uppercase and At Top
• Definable Evening range of 1-11 PM (7 PM default)
• Definable Morning range of 1-11 AM (7 AM default)
• Customisable Part of Day labels: Afternoon, Evening, Predawn and Morning
• Simple and easy to use
• Lightweight and customisable graphical user interface (180+ color schemes, framed, font, zoom, cursor and many more options)
• Portable - No installation/alteration to your operating system
• Built-in Help - View detailed information directly in program
• No Internet Required - Run completely offline
• Free To Use - 100% freeware, no cost, no membership, no nags, no strings attached

Supported Operating Systems
Windows 95 through Windows 11

Tip for multiple monitors:
Right-click menu > Options > Settings and unselect "Safe Area" this should allow you to position the window on a second monitor.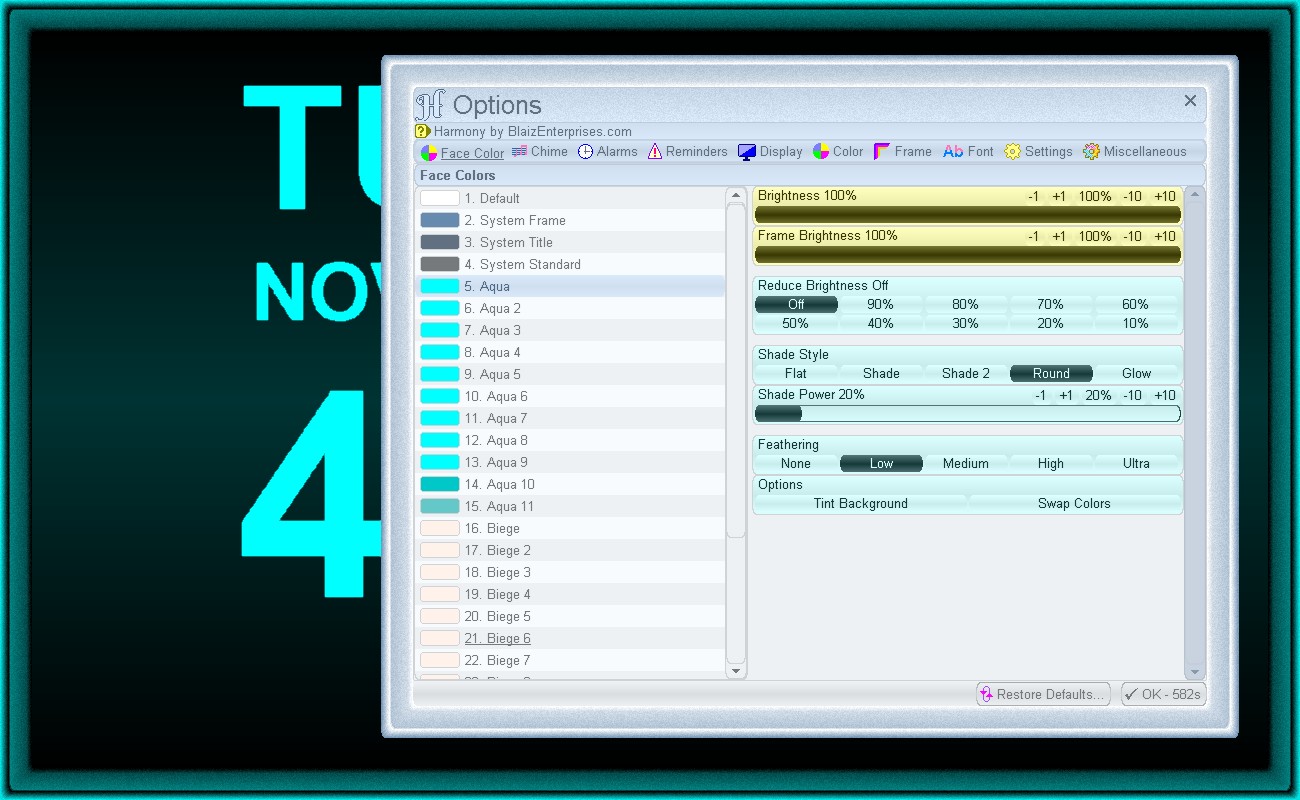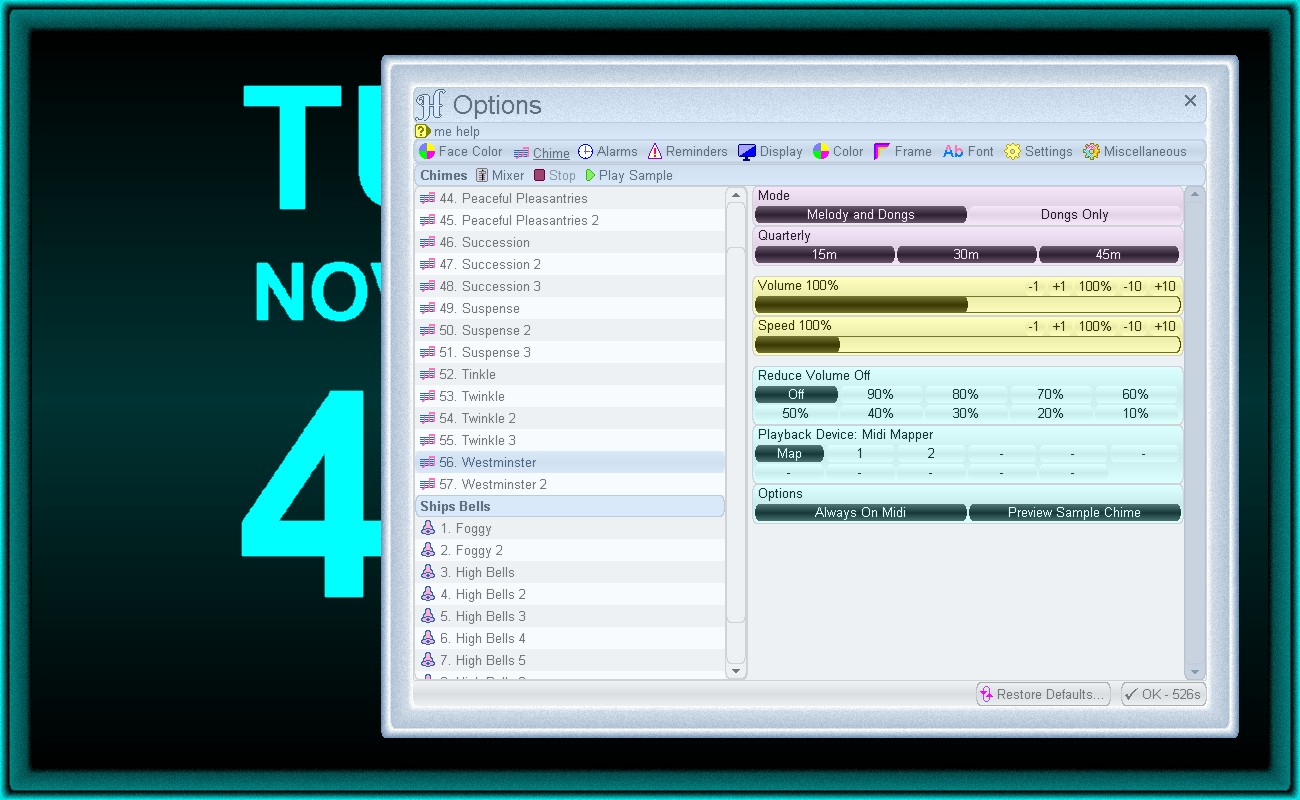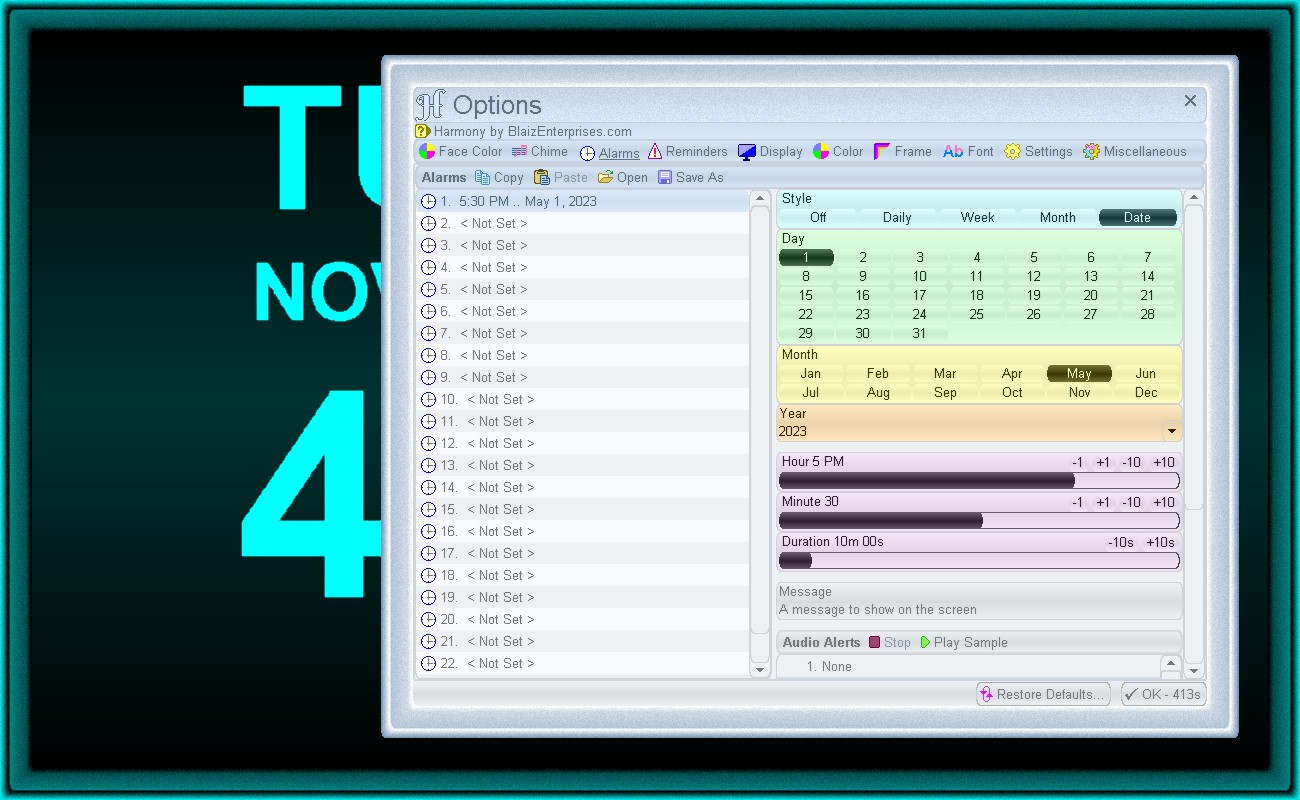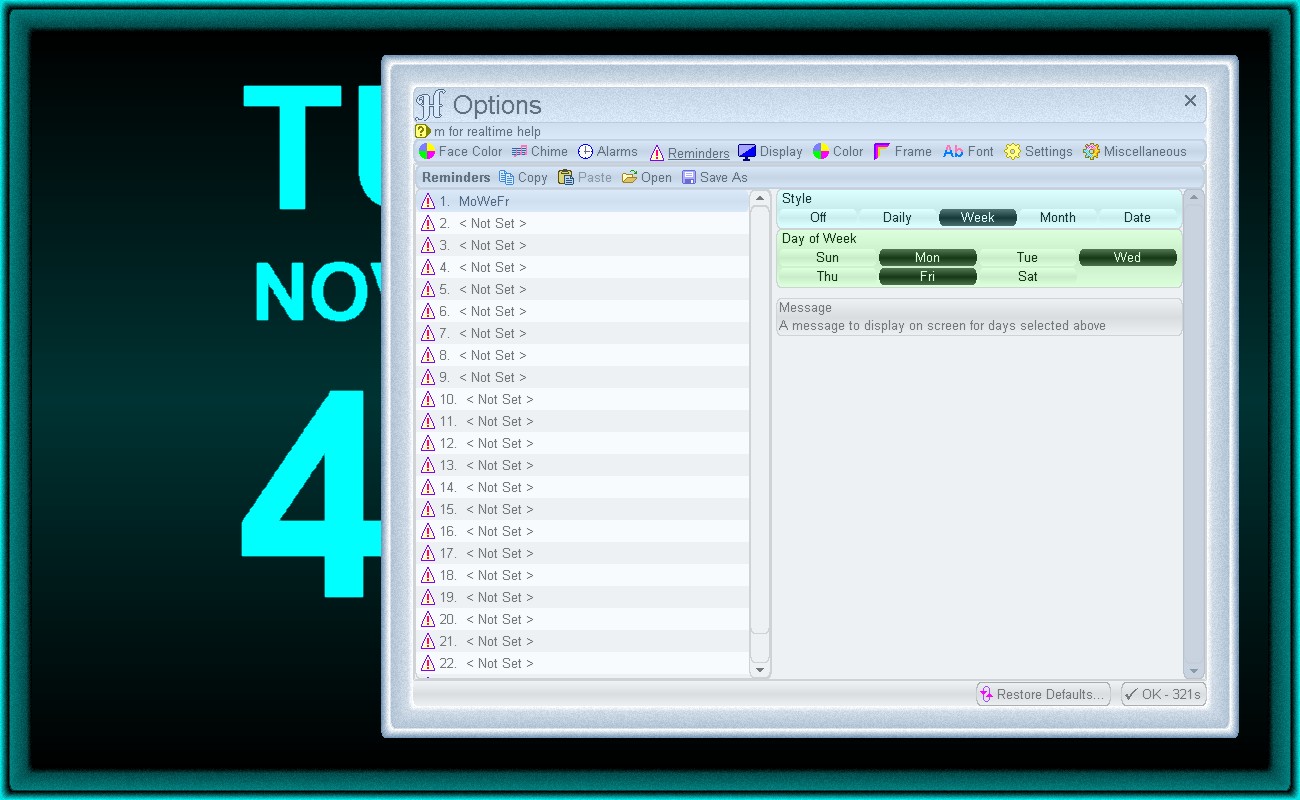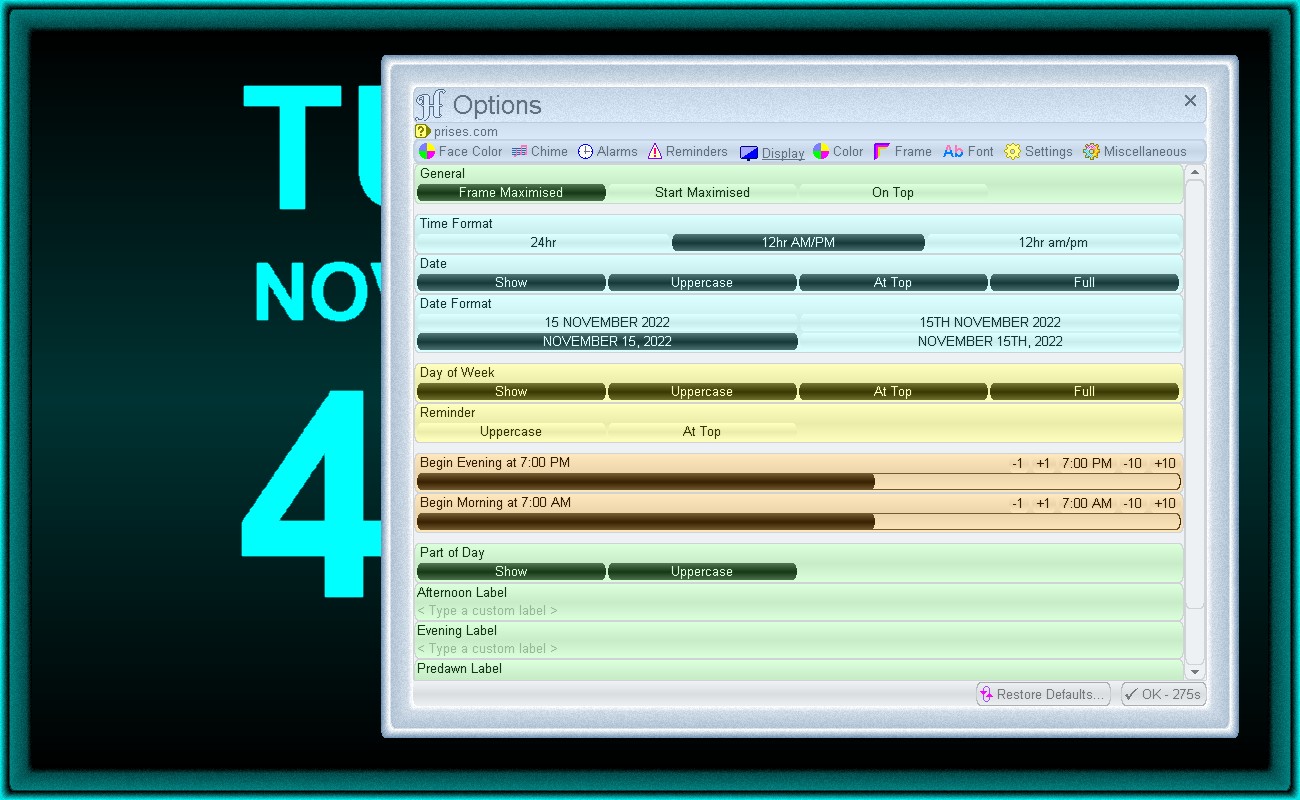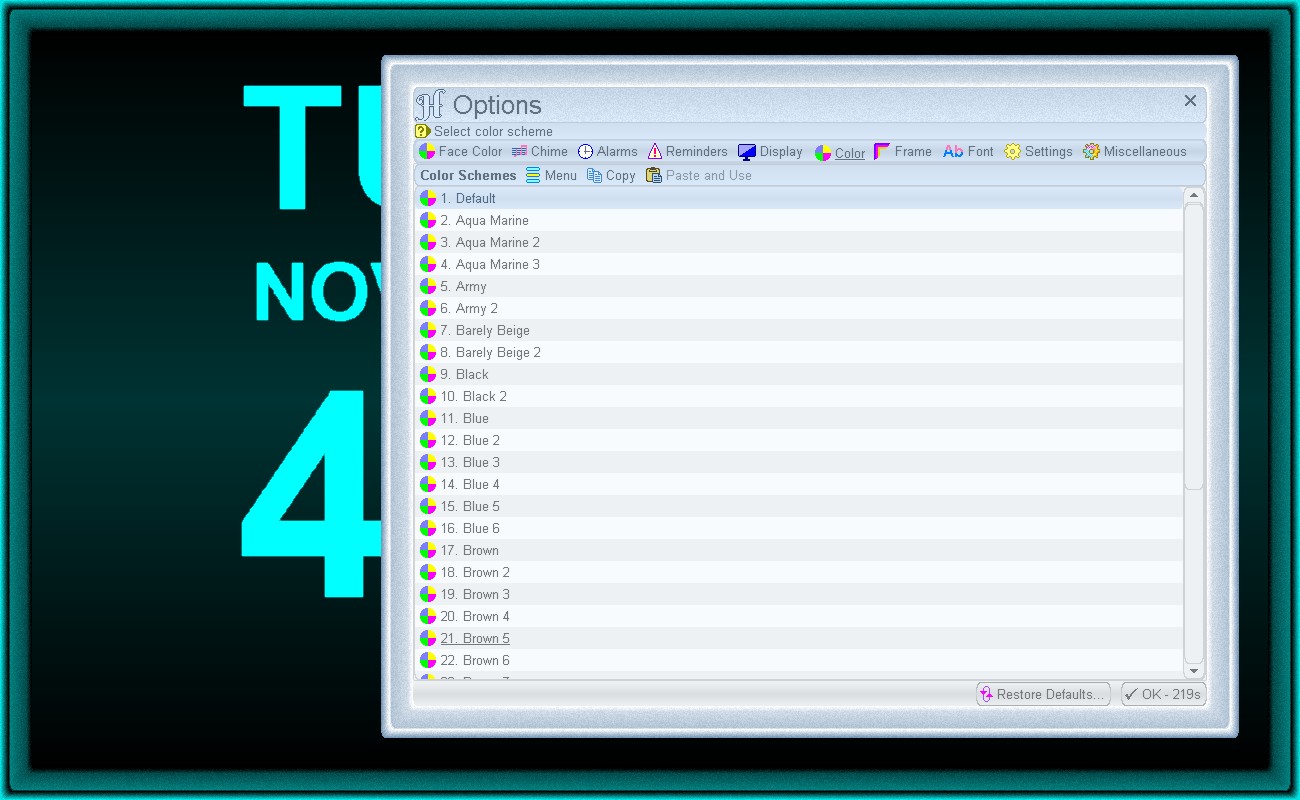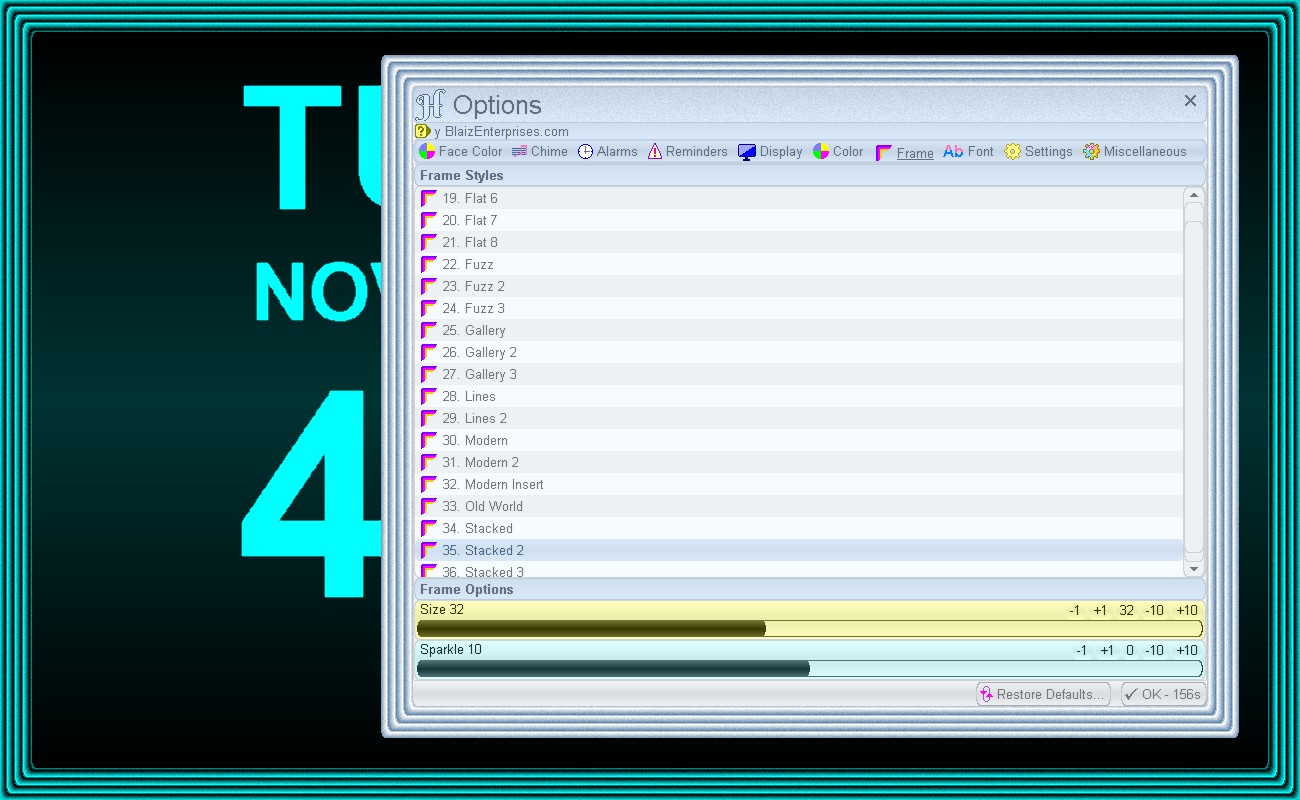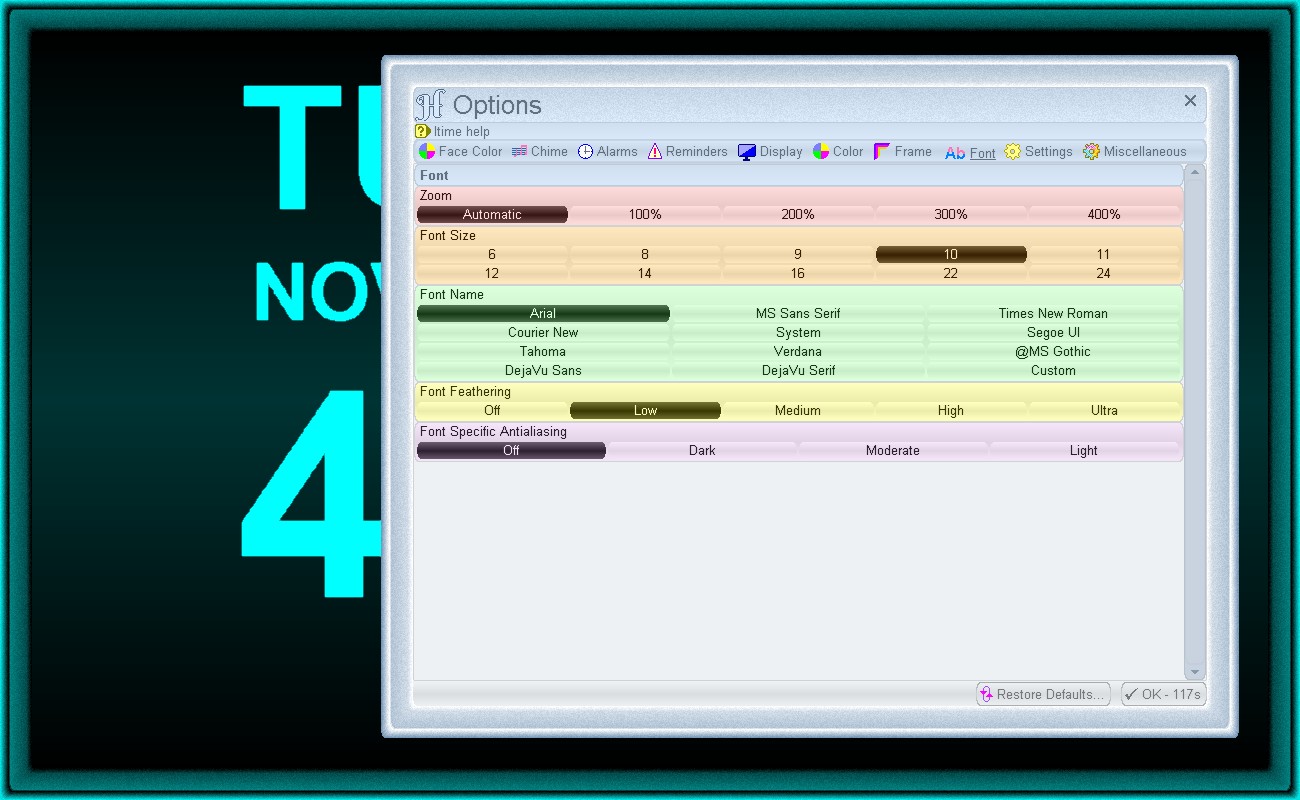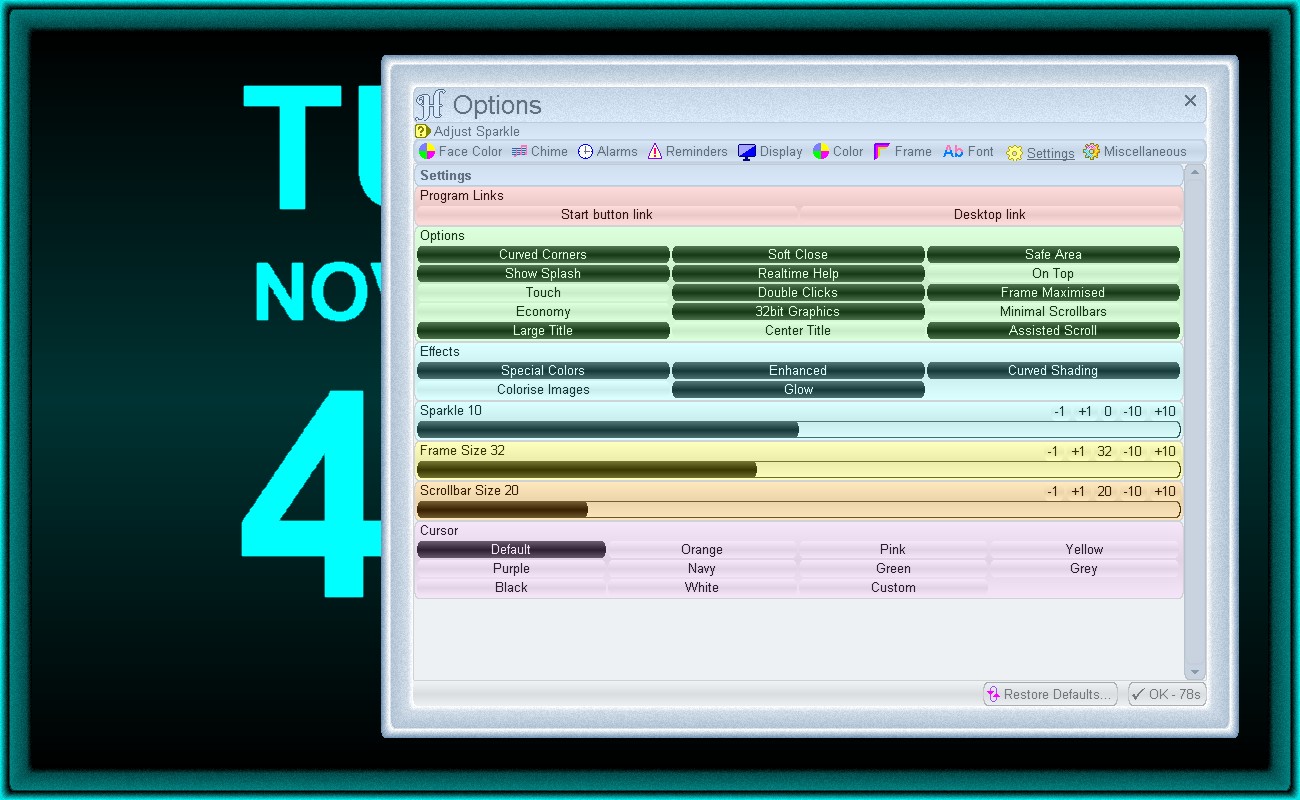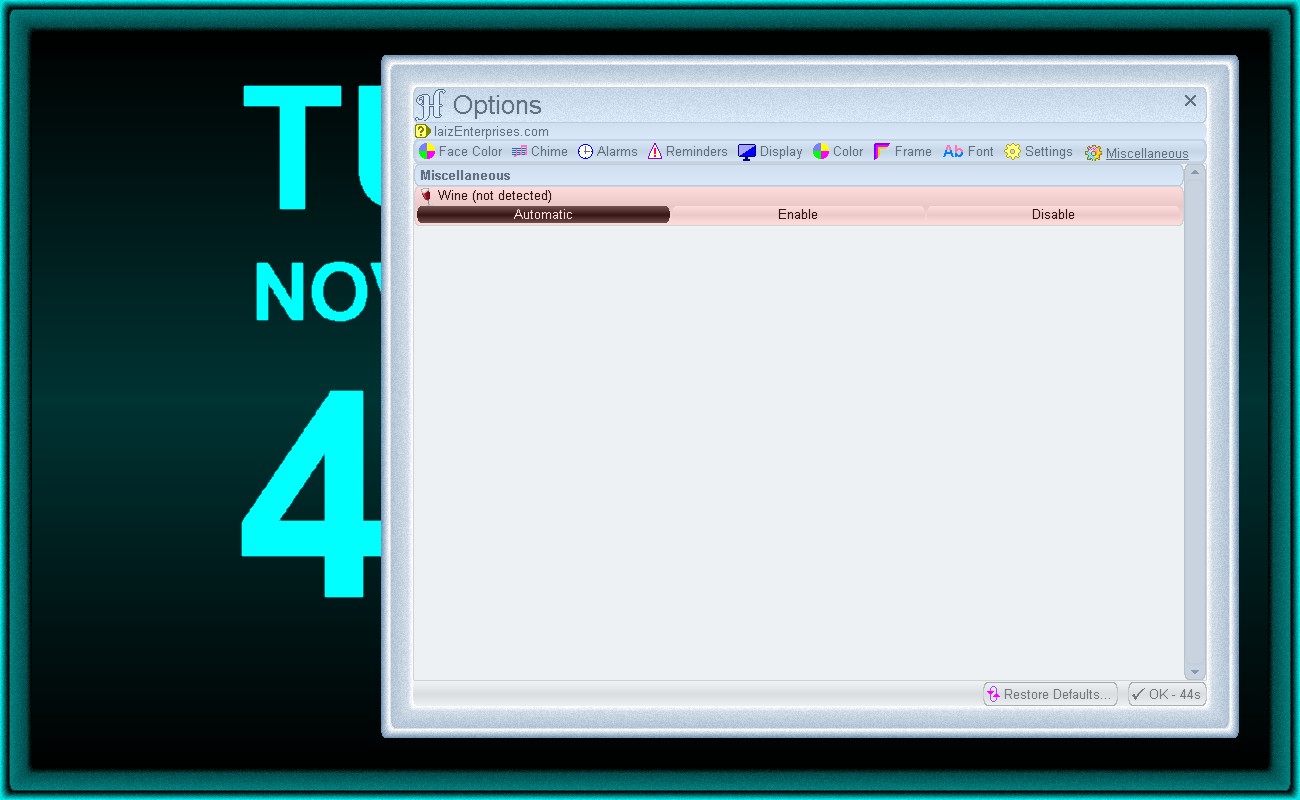 Continue below for the main download link.