Always scroll to the bottom of the page for the main download link.
We don't believe in fake/misleading download buttons and tricks. The link is always in the same place.
---

Dolibarr ERP-CRM v16.0.1

Open source ERP and CRM web software for business.

Dolibarr ERP - CRM is an easy to use ERP and CRM open source software package (run with a web php server or as standalone software) for businesses, foundations or freelancers (prospect, invoicing, inventory, warehouse, order, shipment, POS, members for foundations, bank accounts...).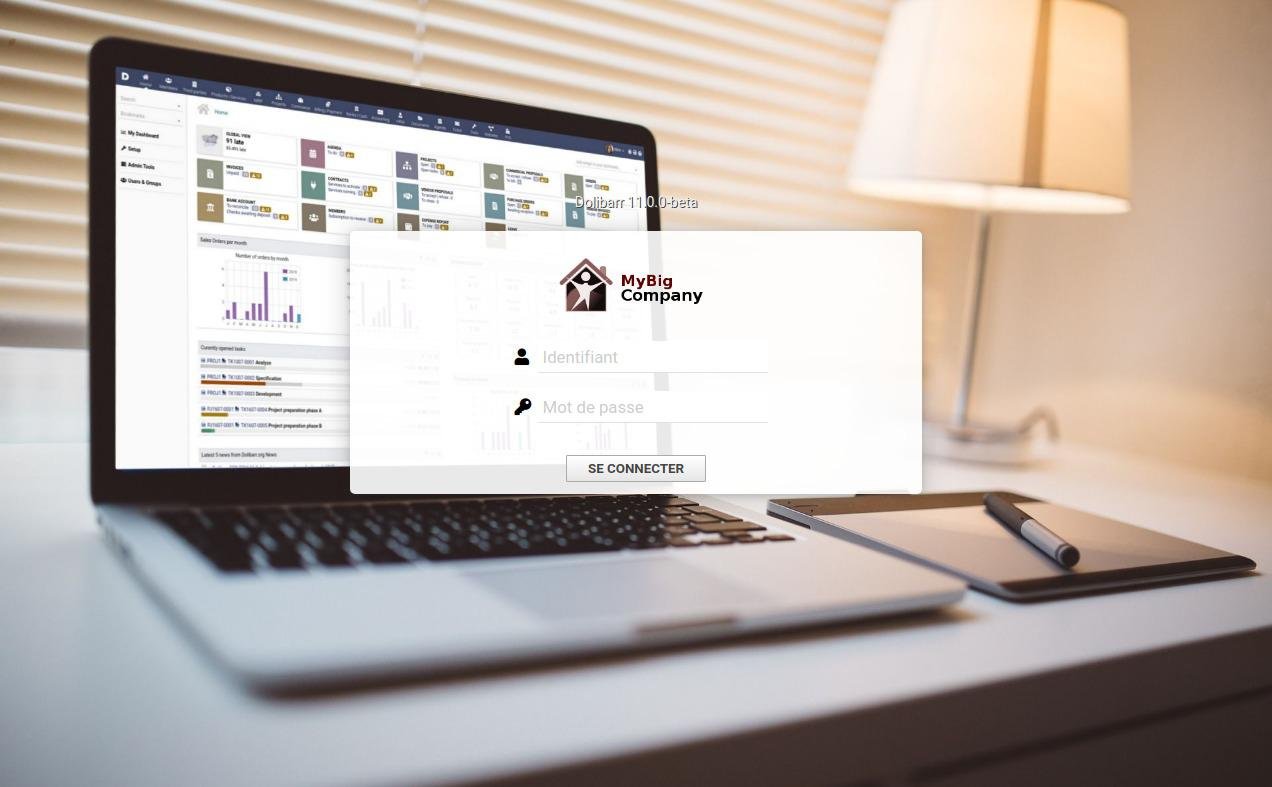 Dolibarr is also available with auto-installers for users with no technical knowledge to install Dolibarr and all its prerequisites (Apache, Mysql, PHP) with just one package. Available platforms for such packages are: Windows, Debian, Ubuntu, Mint, Redhat, Fedora, OpenSuse, Mandriva, Mageia. Other platform can use the generic distribution.

Features

Contacts, customers and suppliers management

Products management

Invoices management

Orders management

Contracts management

Agenda

Foundations management module

Point of sale (POS)

Project management and gantt charts

Timesheets

Bank account management, concilitation

Ledger - Accounting

Stock management

Mass emailings

Management of employees leave requests

LDAP integration

Import/Export wizards

A lot of other external modules (technical interfaces or business features)

Installer for Windows, Debian/Ubuntu, Fedora/Redhat/OpenSuse or online Server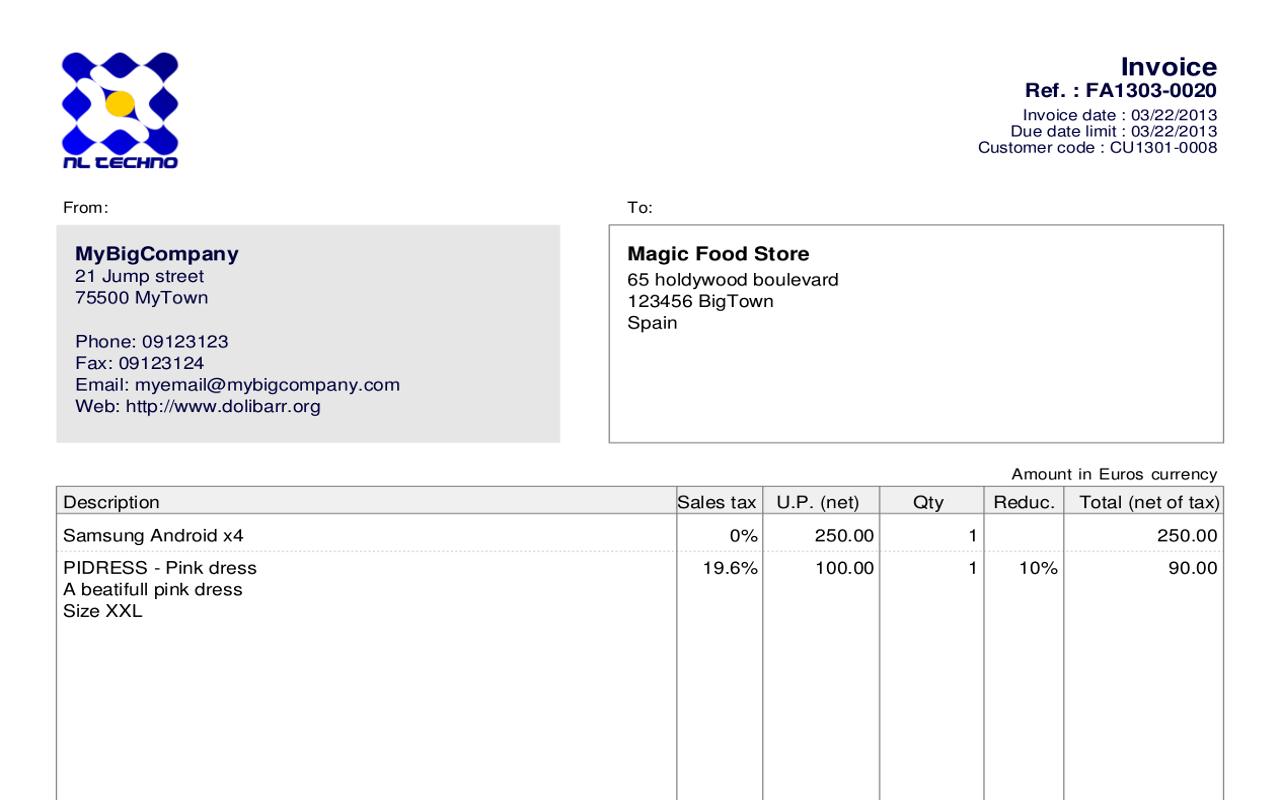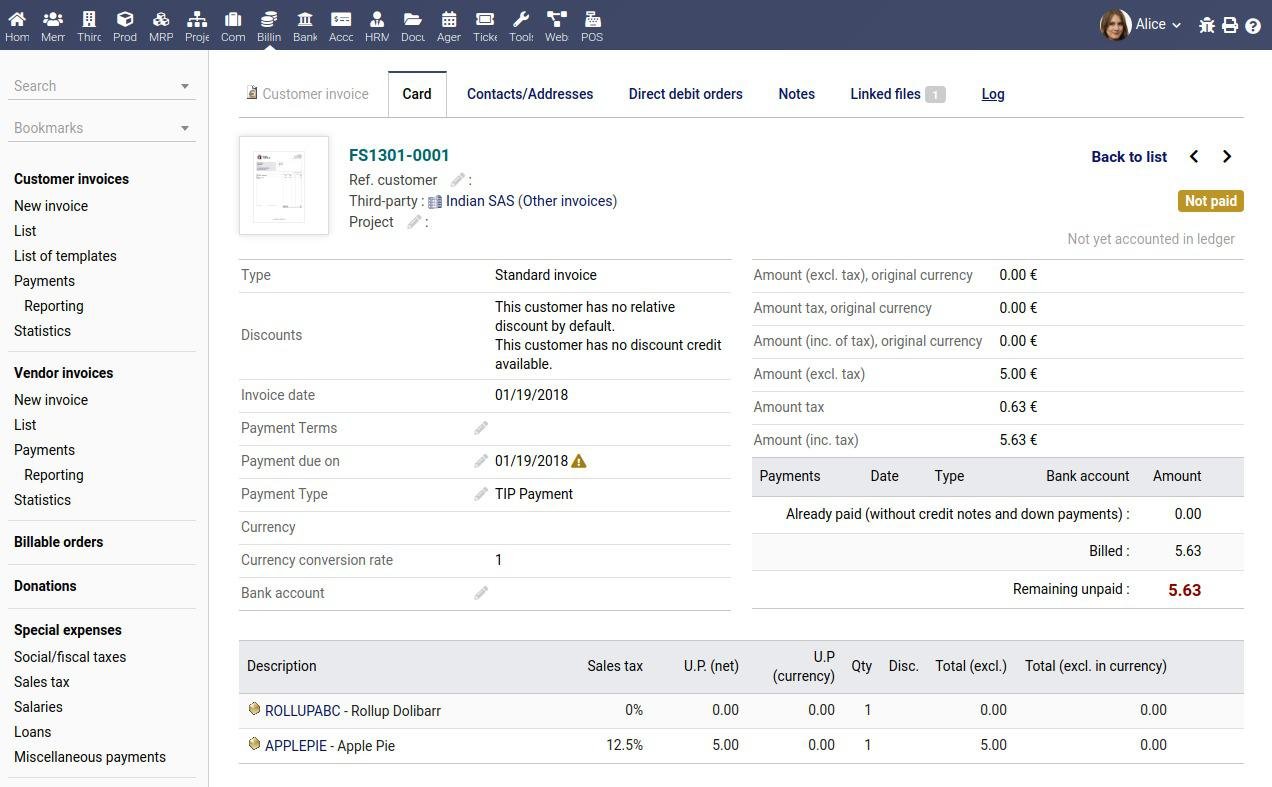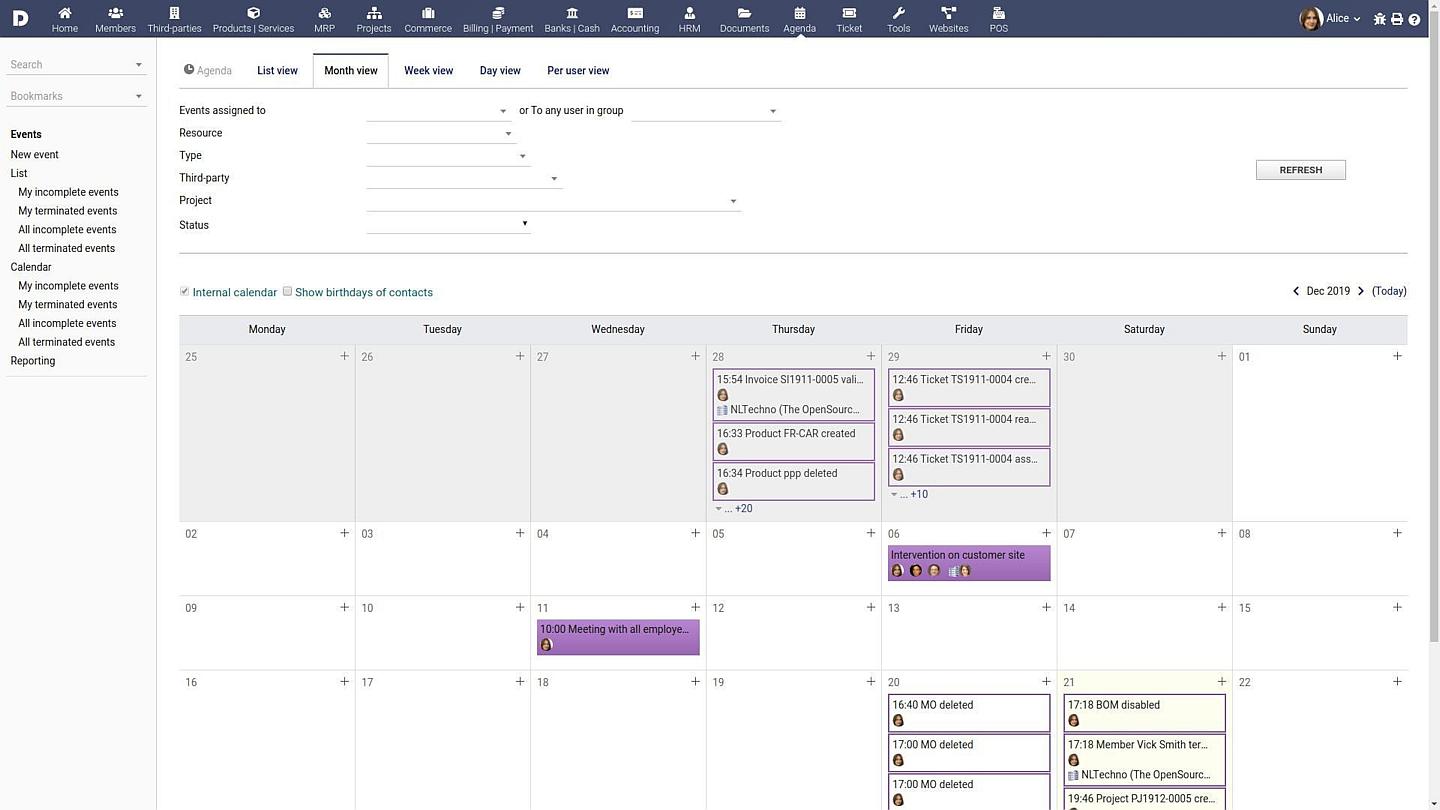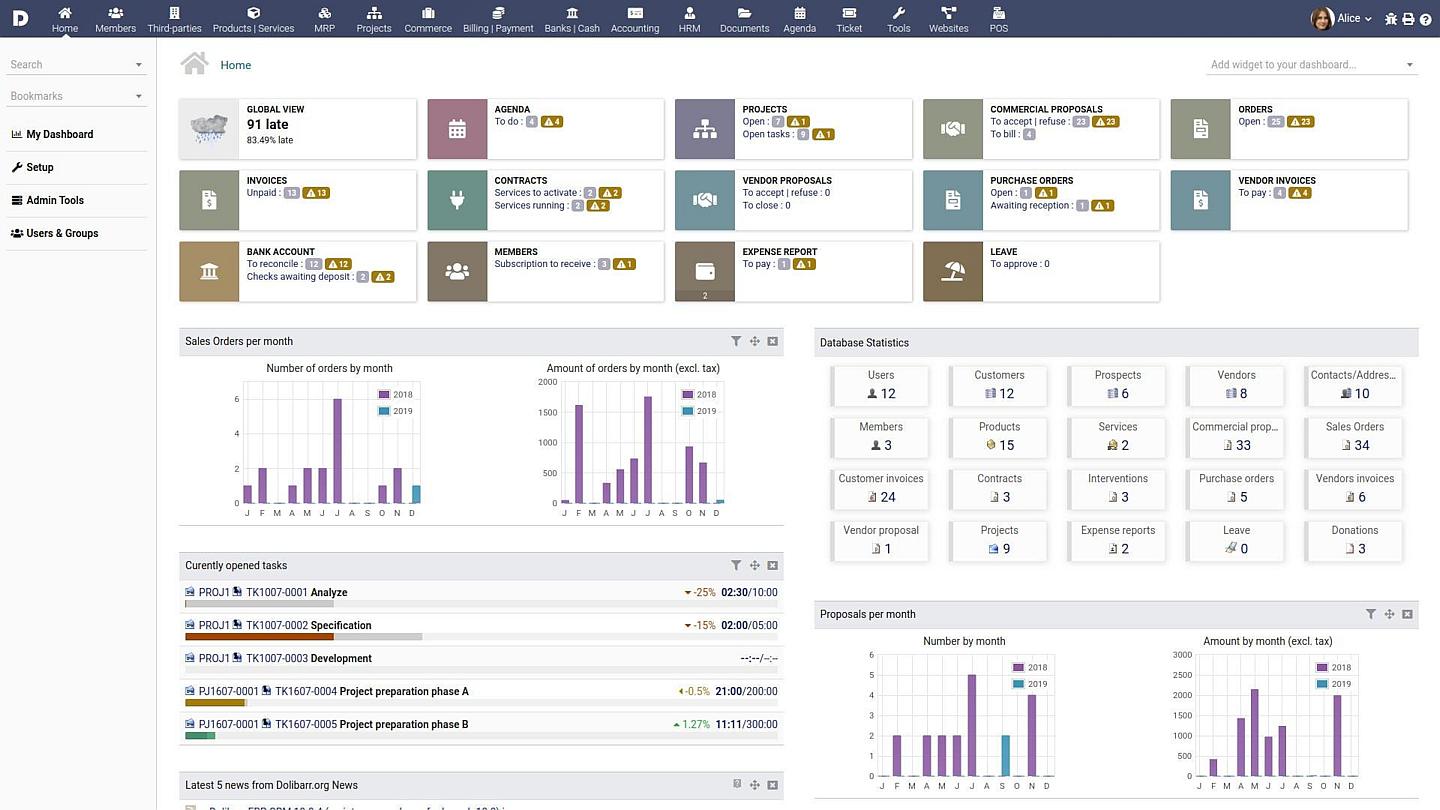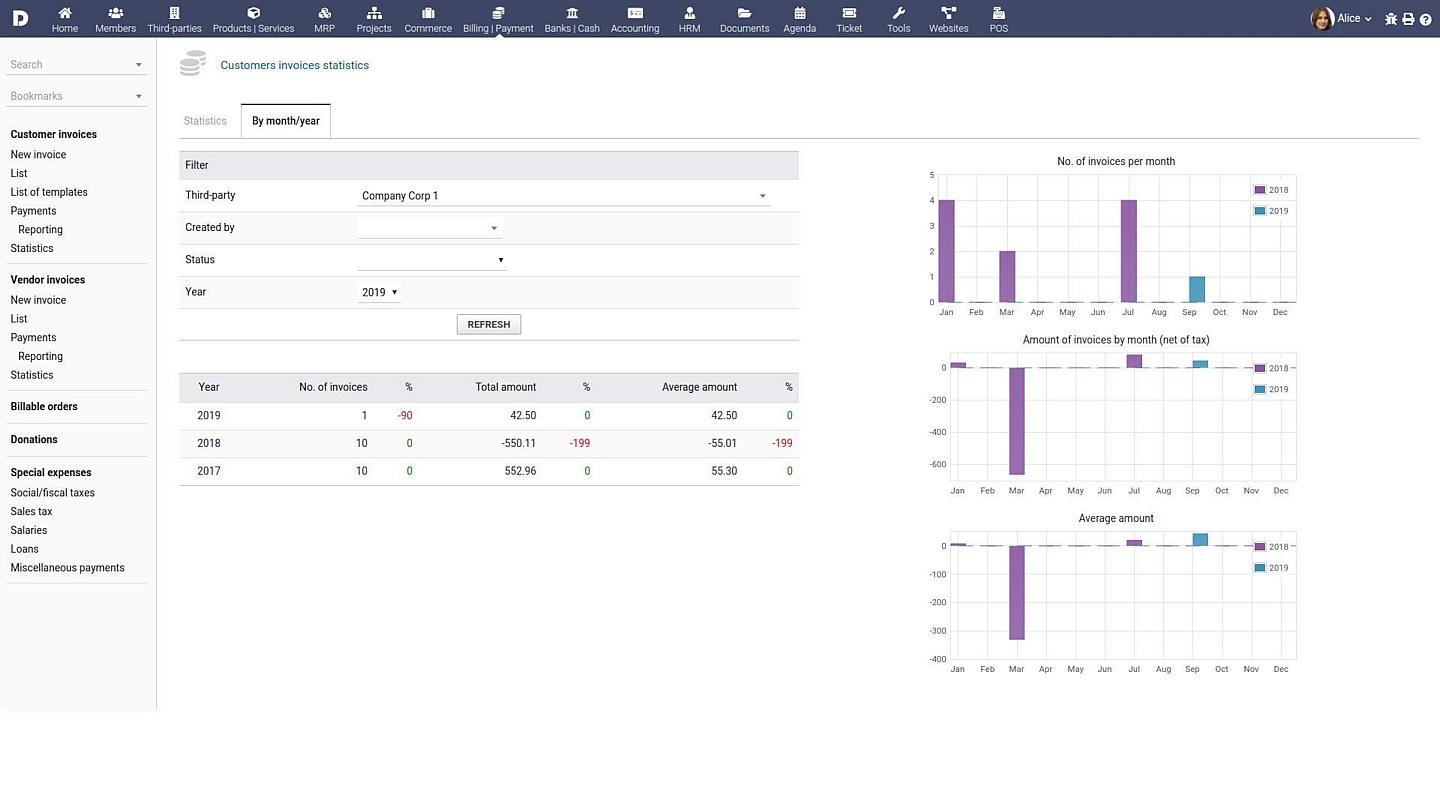 This download is for the Windows Installer version (DoliWamp). All other download assets are below:
DoliWamp is a special "all in one" package installer for Windows (Dolibarr+Mysql+Apache+PHP). It's a dedicated Dolibarr version for Windows newbies with no technical knowledge. This package will install or upgrade Dolibarr but also and all prerequisites like the web server, and the database in one autoinstall process.

If you have technical knowledge in web administration and plan to share your server instance (Apache, Mysql or PHP) with other projects than Dolibarr or want to use Dolibarr other components (PostgreSQL), you should not use this assistant and make a manual installation of Dolibarr on your existing server by downloading the standard package (.tgz or .zip file).


The standard package of Dolibarr ERP and CRM software. To install on a server when a PHP web server and a MySQL or a Postgresql database is already available or can be manually installed.:
dolibarr-16.0.1.zip
dolibarr-16.0.1.tgz

Dolibarr package for Fedora, Redhat, OpenSuse, Mandriva or Mageia. Install Dolibarr ERP and CRM software and all its prerequisites (Apache, Mysql, Php) using the software manager of any RPM based distribution.:
dolibarr-16.0.1-0.4.noarch.rpm

Dolibarr package for Ubuntu/Debian. Install Dolibarr ERP and CRM software and all its prerequisites (Apache, Mysql, Php) using the software manager of Debian or Ubuntu.:
dolibarr_16.0.1-4_all.deb



Click here to visit the author's website.
Continue below for the main download link.