Always scroll to the bottom of the page for the main download link.
We don't believe in fake/misleading download buttons and tricks. The link is always in the same place.
---

Hasleo Disk Clone v3.6

Best Free Windows Migration and Disk/Partition Cloning Software!

• Migrate Windows from one disk to another without reinstalling Windows, apps.Improved
• Clone one disk to another and makes the data on 2 disks are exactly the same.Improved
• Clone a partition to another location without losing any data.Improved
• Easily adjust the size and location of the destination partition.
• Convert MBR to GPT or convert GPT to MBR by cloning.
• Creation of Windows PE emergency disk.
• Multi-language support (German, French, Italian, Chinese, Japanese, Korean, etc.).
• Supported OS: Windows Vista/Server 2008 or later, fully compatible with GPT and UEFI.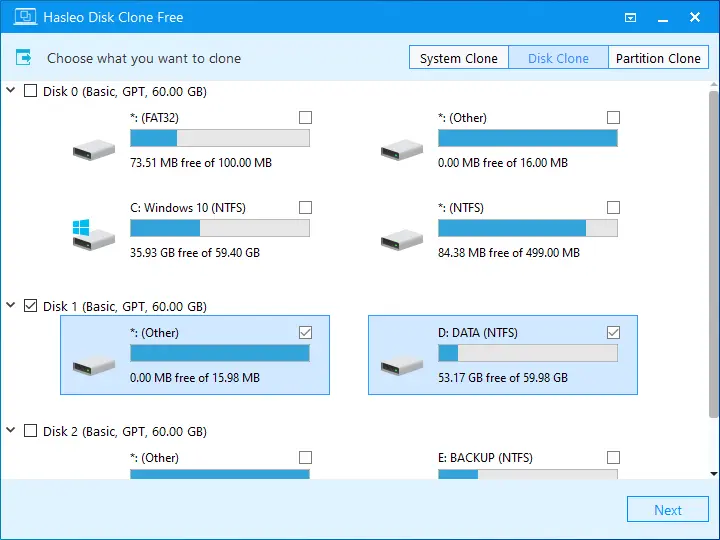 Hasleo Disk Clone is a free and all-in-one disk cloning software for Windows 11/10/8/7/Vista and Windows Server that can help you migrate Windows OS to another disk, clone one disk to another disk or clone one partition to another location quickly and efficiently.

As a professional Windows cloning software, Hasleo Disk Clone provides different disk alignment modes, supports sector-by-sector cloning of disks and partitions, allows adjustment of the location and size of the destination partitions, and you can clone an MBR disk as a GPT disk or clone a GPT disk as an MBR disk. Additionally you can create a bootable WinPE emergency disk for disk or partition migration.

User Guide Here

Tech Specification

Supported Operating Systems
Windows 11, 10, 8.1, 8, 7, Vista, 2022, 2019, 2016, 2012 (R2), 2008 (R2) (32/64-bit)

Supported Devices
HDD, SSD, External HDD, Thunderbolt, Dynamic disk, etc.

Supported File Systems
FAT12, FAT16, FAT32, NTFS, Other File Systems (in the sector-by-sector mode)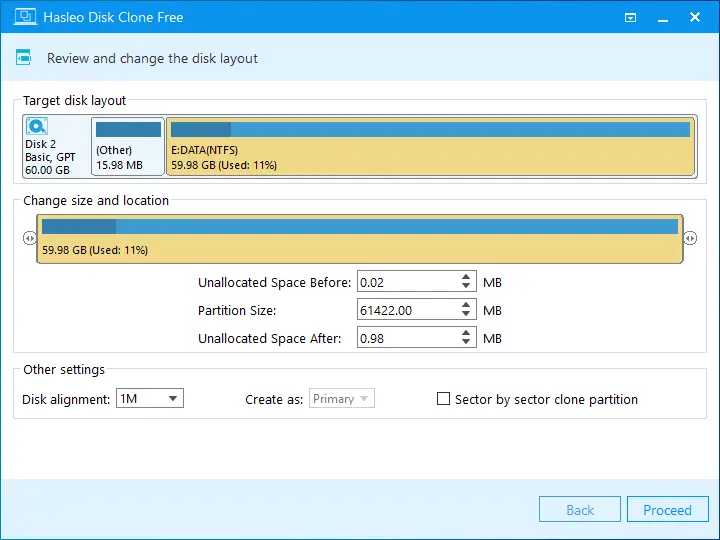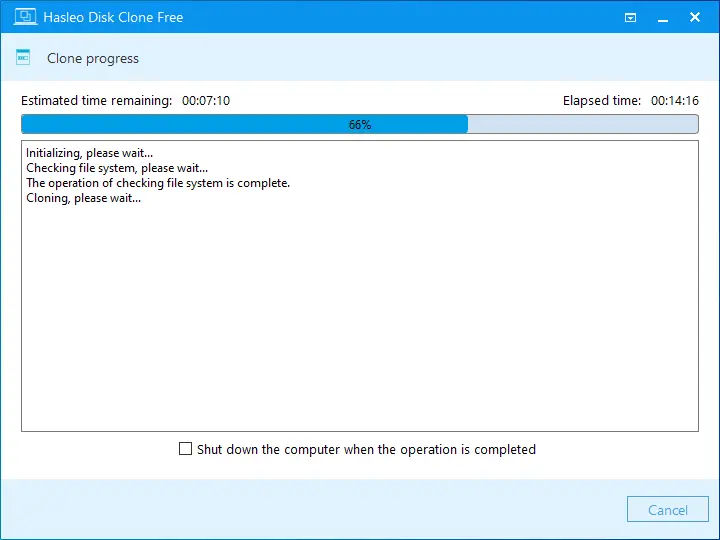 Click here to visit the author's website.
Continue below for the main download link.