Always scroll to the bottom of the page for the main download link.
We don't believe in fake/misleading download buttons and tricks. The link is always in the same place.
---

Trelby v2.2

A free, multiplatform, feature-rich screenwriting program.

Trelby is simple, fast and elegantly laid out to make screenwriting simple. It is infinitely configurable.

Trelby is free software, that you can contribute to.

Features

Screenplay editor: Enforces correct script format and pagination, auto-completion, and spell checking.
Multiplatform : Behaves identically on all platforms, generating the exact same output.
Choice of view: Multiple views, including draft view, WYSIWYG mode, and fullscreen to suit your writing style.
Name database: Character name database containing over 200,000 names from various countries.
Reporting: Scene/location/character/dialogue reports.
Compare: Ability to compare scripts, so you know what changed between versions.
Import: Screenplay formatted text, Final Draft XML (.fdx), Celtx (.celtx), Fountain (.fountain), Adobe Story (.astx) and Fade In Pro (.fadein).
Export: PDF, formatted text, HTML, RTF, Final Draft XML (.fdx) and Fountain (.fountain).
PDF: Built-in, highly configurable PDF generator. Supports embedding your chosen font. Also supports generating PDFs with custom watermarks, to help track shared files.
Free software: Licensed under the GPL, Trelby welcomes developers and screenwriters to contribute in making it more useful.


Simple, free, multiplatform.

Trelby is a free screenwriting application that runs on Linux and Windows. It automatically follows screenplay formatting guidelines and helps you write your story quicker. It has multiple writing modes, including a fullscreen mode that will hide away all other distractions from your screen.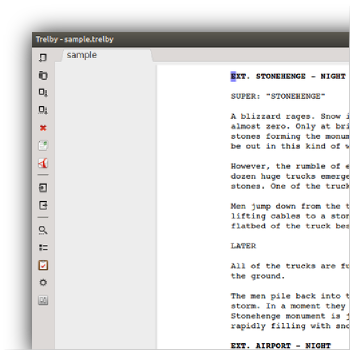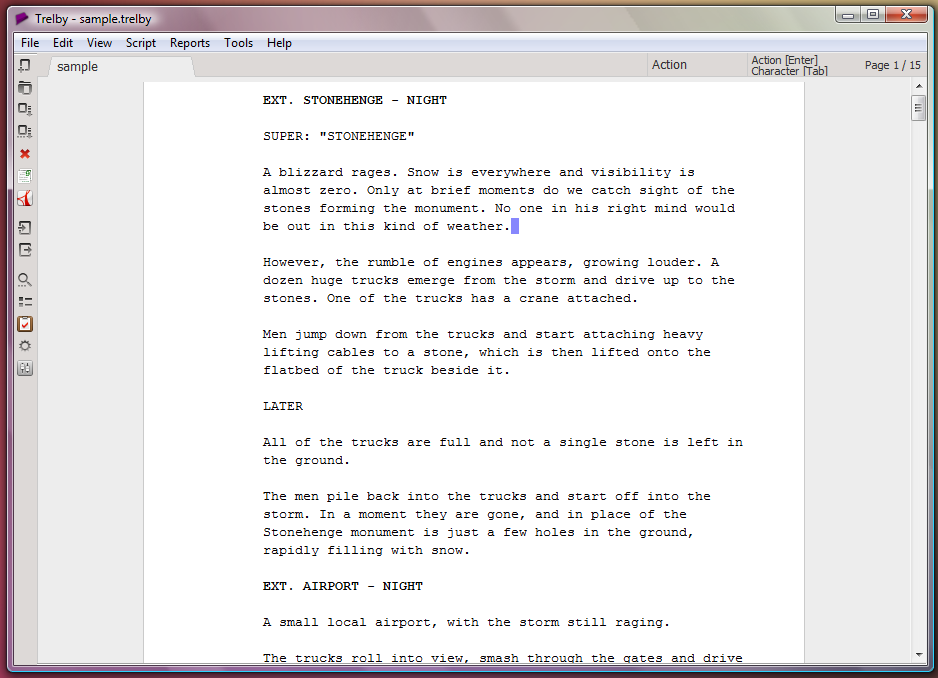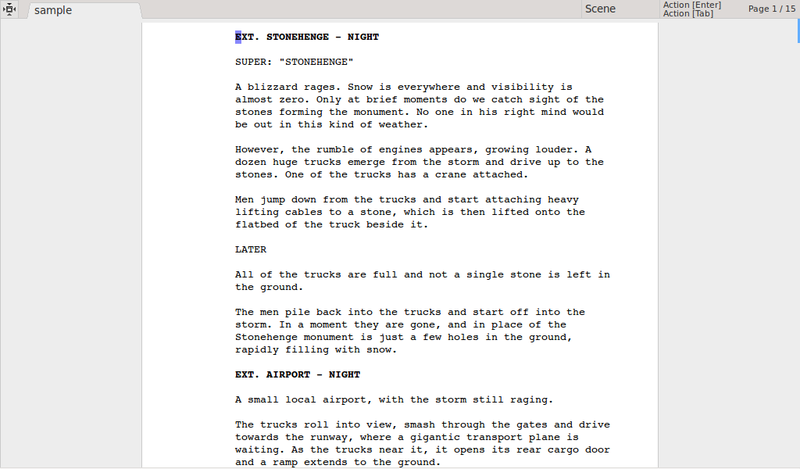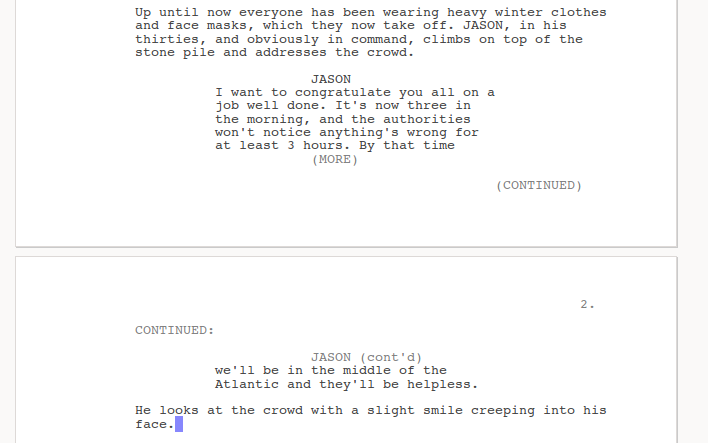 Full featured

Trelby has all the features needed for writing a screenplay, including bells and whistles like spell-checker, and a worldwide character name database. It even checks for screenplay formatting errors in the script.

We use our own open fileformat to save screenplays and can also import formatted TXT, and Final Draft XML (.fdx) files. Trelby can export to PDF, TXT, RTF, HTML and Final Draft.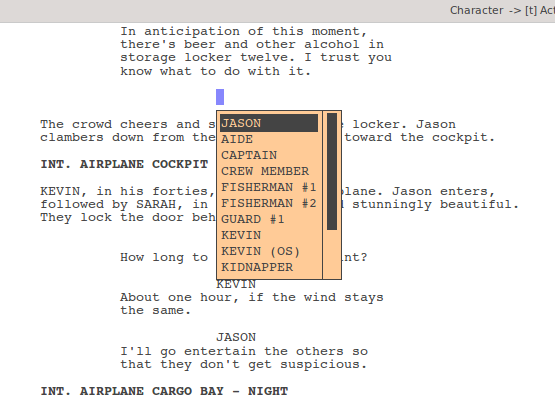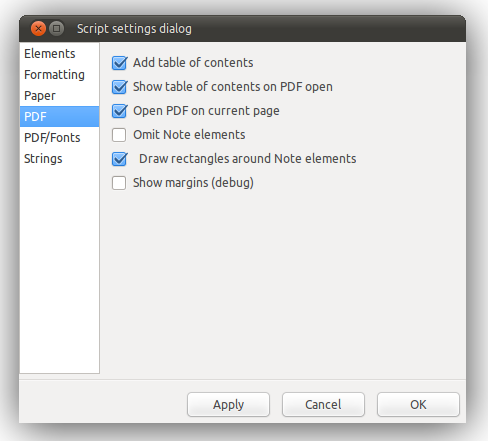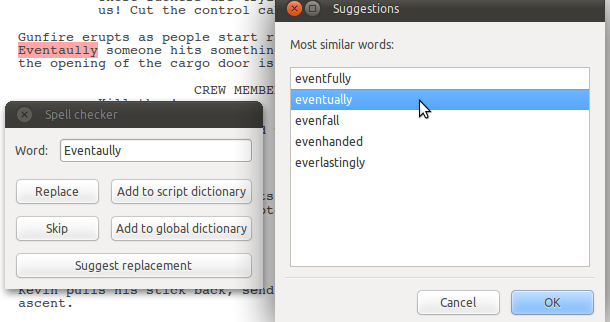 Infinitely customizable

Trelby allows you to control every aspect of the program. From defining what [Enter] and [Tab] do, to what screen elements are shown in print, to font and interface colors, everything is configurable.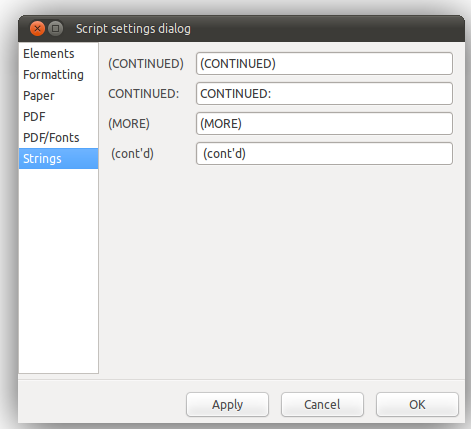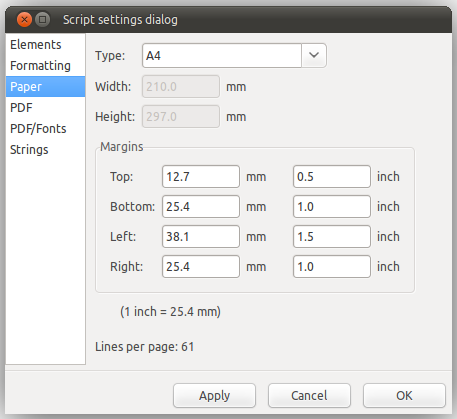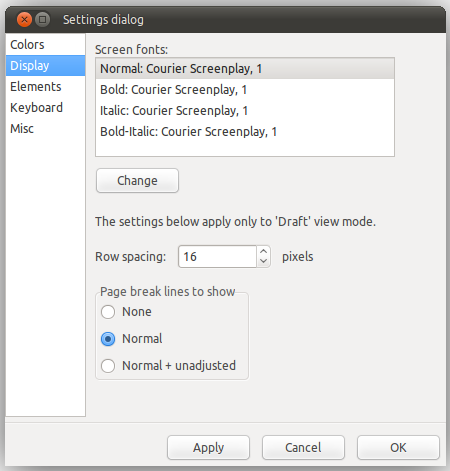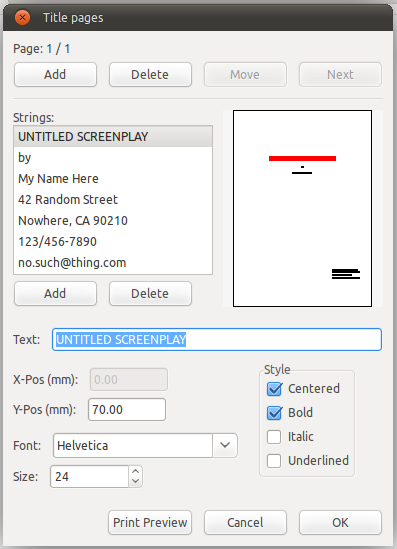 Reporting, and statistics

Trelby can provide you with details like per character breakdown of lines, per scene breakdown of dialog and action, a graph of when the characters are active in a script and overall script stats. Trelby can also compare different revisions of your script and show you how they differ.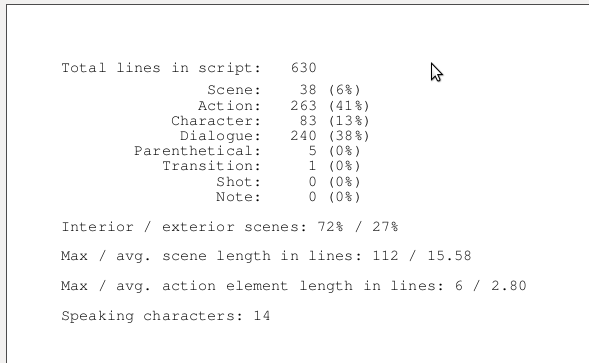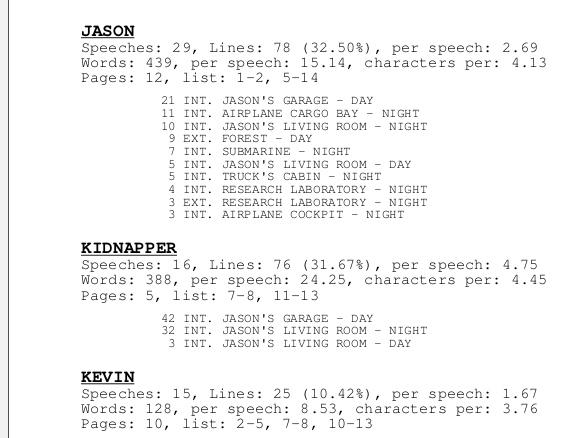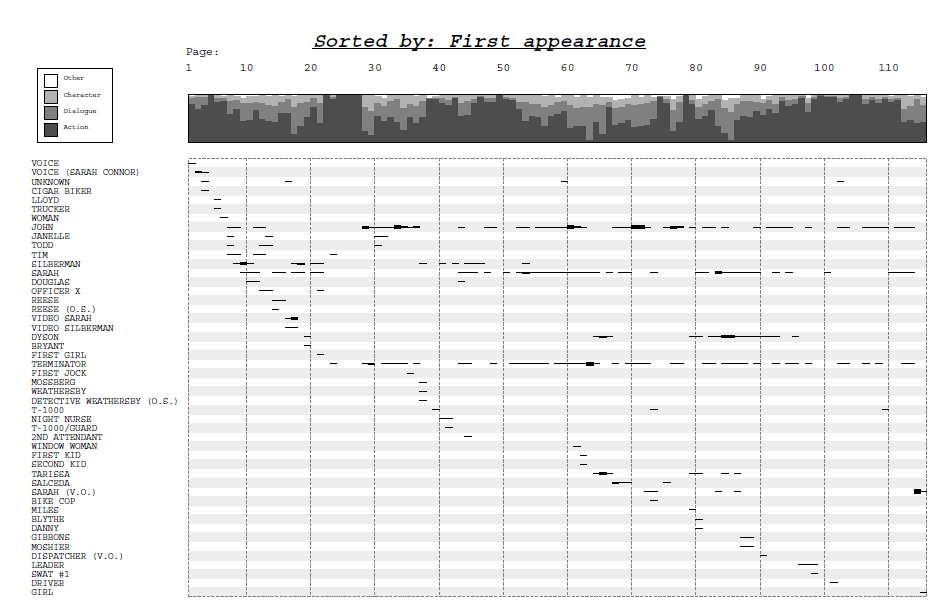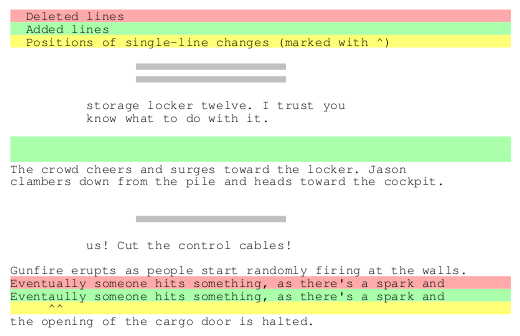 This download is for Windows. If you need the Debian/Ubuntu version, download here.



Changes
2.2:

New features:

Undo/redo.
Fountain import/export support.
Adobe Story import support.
Fade In Pro import support.
Install directory is configurable on Windows.
Text import can optionally ignore certain lines.

Other changes:

Better looking tabs.
Windows installer will not try to run Trelby as the wrong user anymore.
Small enhancements to font selection.






Click here to visit the author's website.
Continue below for the main download link.