Always scroll to the bottom of the page for the main download link.
We don't believe in fake/misleading download buttons and tricks. The link is always in the same place.
---

Manifold Viewer v9.0.175.7

View huge images, raster data, and vector data, and do much, much more.

Manifold Viewer is the free, read-only version of Manifold Release 9, Manifold's new GIS that blends geospatial and traditional data capabilities within a single, all-inclusive GIS product. Viewer provides phenomenal capability to view and to analyze almost all possible different types of data in tables, vector geometry, raster data, drawings, maps and images from thousands of different sources. All in a super-fast small footprint: 47 MB with no need to install gigabytes of other software. Viewer can open multiple sources at once to blend, extract, transform, analyze, validate, visualize and explore your data. Viewer provides full Release 9 power to combine, analyze and transform data for fast and elegant visualization. Viewer's huge capacity and speed - hundreds of GB on your desktop - will keep up with the fastest Enterprise DBMS and run ahead of all others. Manifold Viewer includes Release 9 parallel CPU speed, Release 9 parallel GPU speed and Release 9 automatically parallel SQL.

Faster Insights
GPU and CPU Parallel - Sixteen CPU cores or six thousand GPU cores, Viewer uses all of them for true parallel computation and massively parallel speed. View 300,000 x 200,000 pixel images. Amazing!

Easy to Use
Effortless Power - Viewer is a free subset of Release 9, Manifold's hyperfast, brutally powerful, automatically parallel GIS. Pan and zoom 100 GB data effortlessly. Browse big data even expensive GIS can't handle.

All Formats
Hundreds of Choices - See and use data from many sources at once using hundreds of raster, vector, and table formats, DBMS servers and web servers. Enjoy automatically parallel SQL for DBMS with phenomenal analytic power.

Point and Click
Easy Wizardry - Automatic templates deliver data engineering genius for spatial and non-spatial data in tables, imagery, vector geometry and more. Many Release 9 templates are retained within Viewer.

Spatial SQL
Infinite Power - By far the world's most sophisticated and powerful Spatial SQL, so breathtakingly strong that even with non-spatial data it exceeds older SQL engines. Viewer provides full Release 9 SQL.

Every Source
Have it All - Viewer can connect to all of the data sources Release 9 understands, including enterprise DBMS like Oracle, web servers like OSM WMS, Bing, Google and ArcREST, all of GDAL/OGR and hundreds more.

Runs Forever
Viewer runs forever with no timeouts, no registration, no ads, no upsell, and no requests for donations. Commerical use is OK. Viewer can connect to everything Release 9 can, just read-only, and you can fire up SQL for massive analytics. You can even open Release 9 projects many levels deep, or open hundreds of other formats.

Manifold Viewer uses the Release 9 user manual, with hundreds of lavishly illustrated topics and step-by-step examples. Learn Viewer using numerous step-by-step tutorial videos. When reading the manual, keep in mind Viewer is read-only and Viewer does not have some capabilities a paid Release 9 licence provides. Viewer is still cool.

Visit manifold.net for more screenshots, tutorials, videos, supporting downloads and more information.

SHA256:
feda98b654d72705105c9ddd52d513c9c17882b333c2e1135911c161829855d7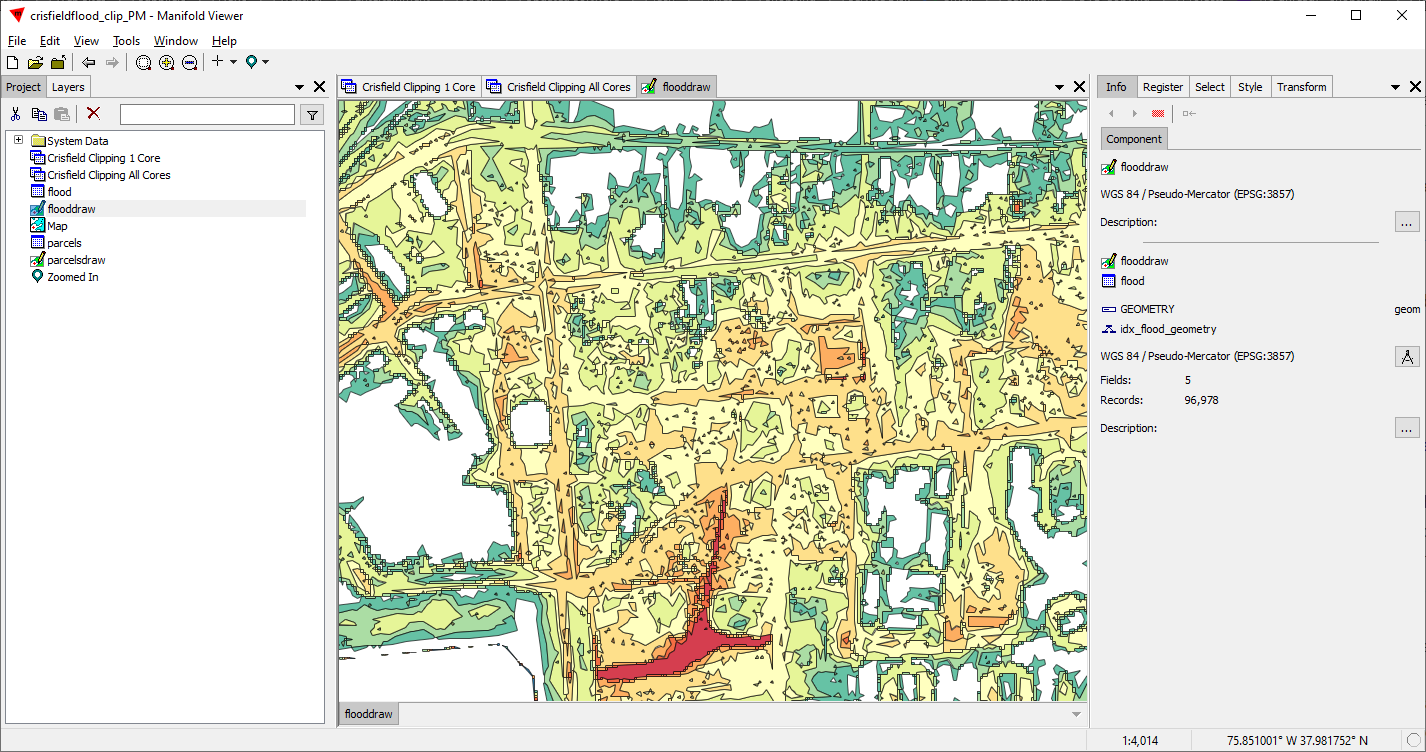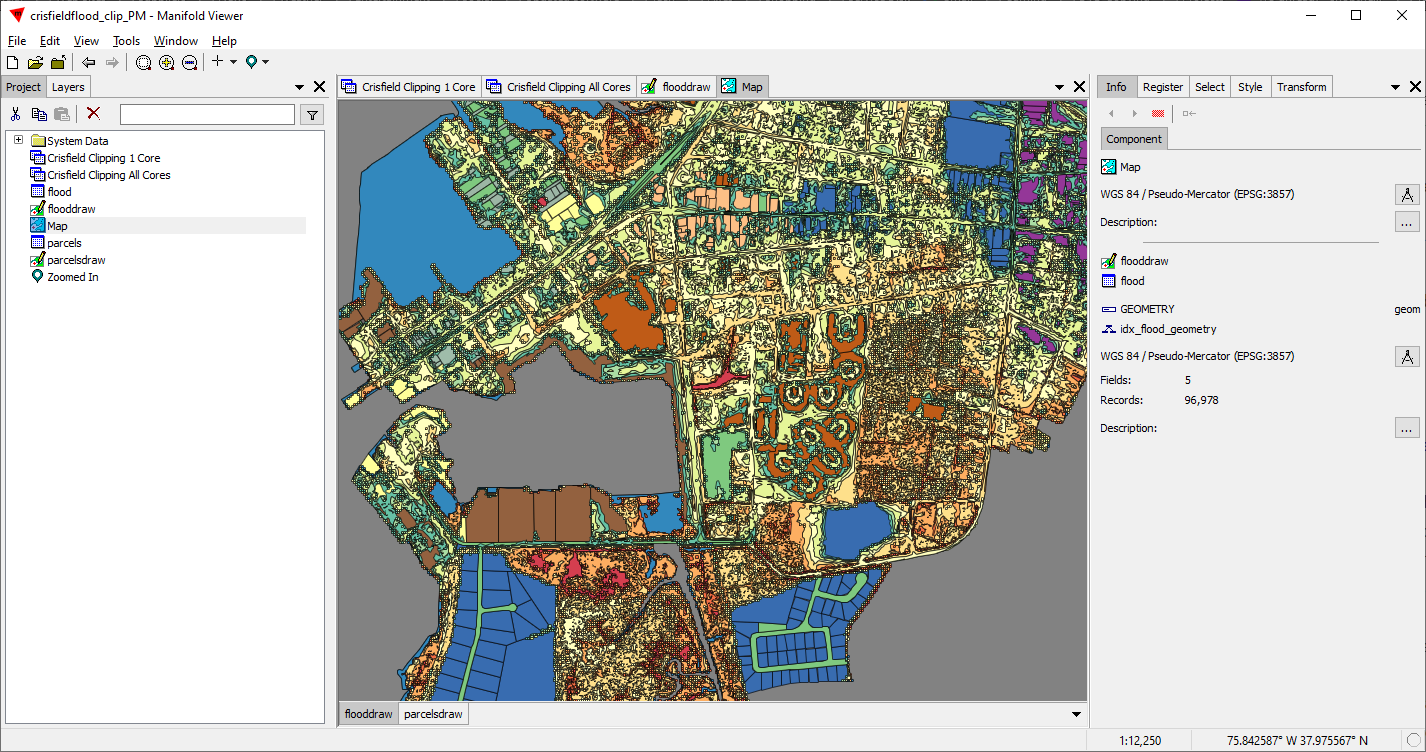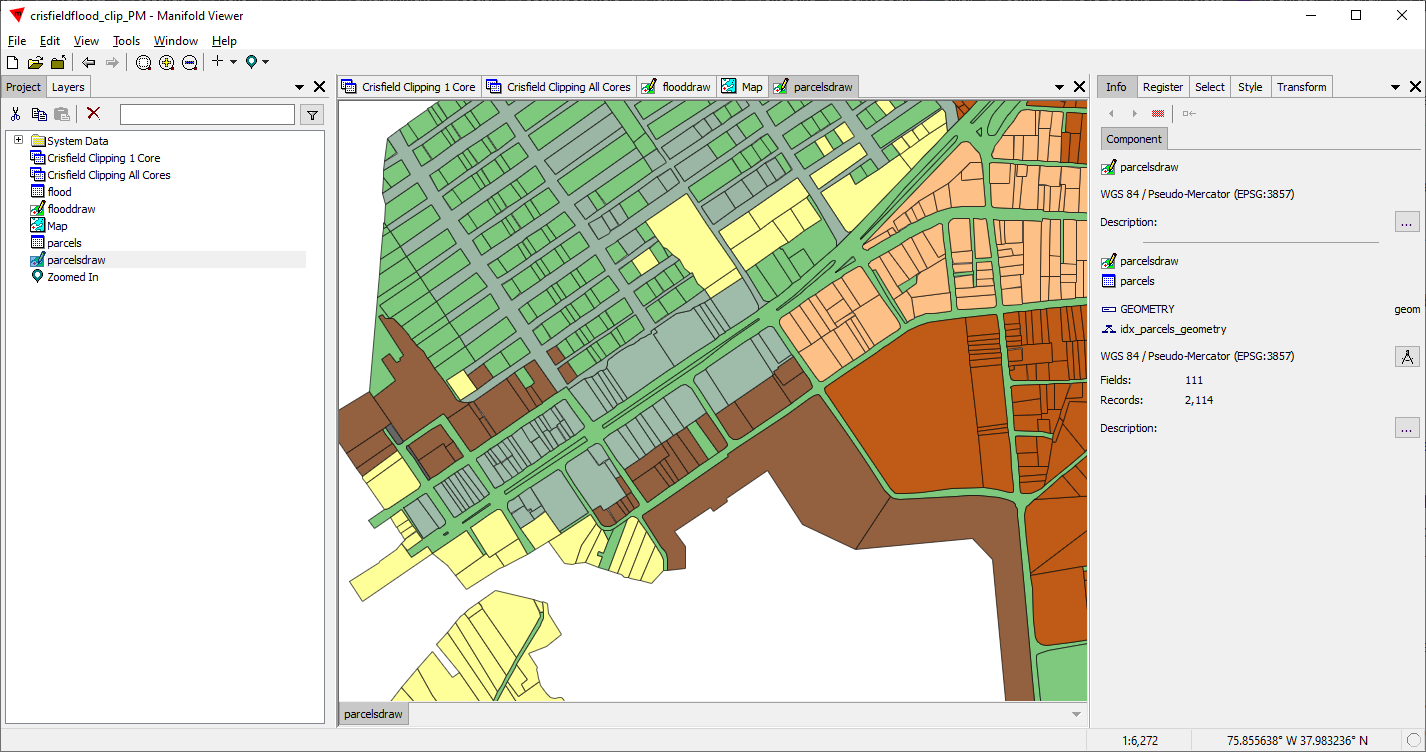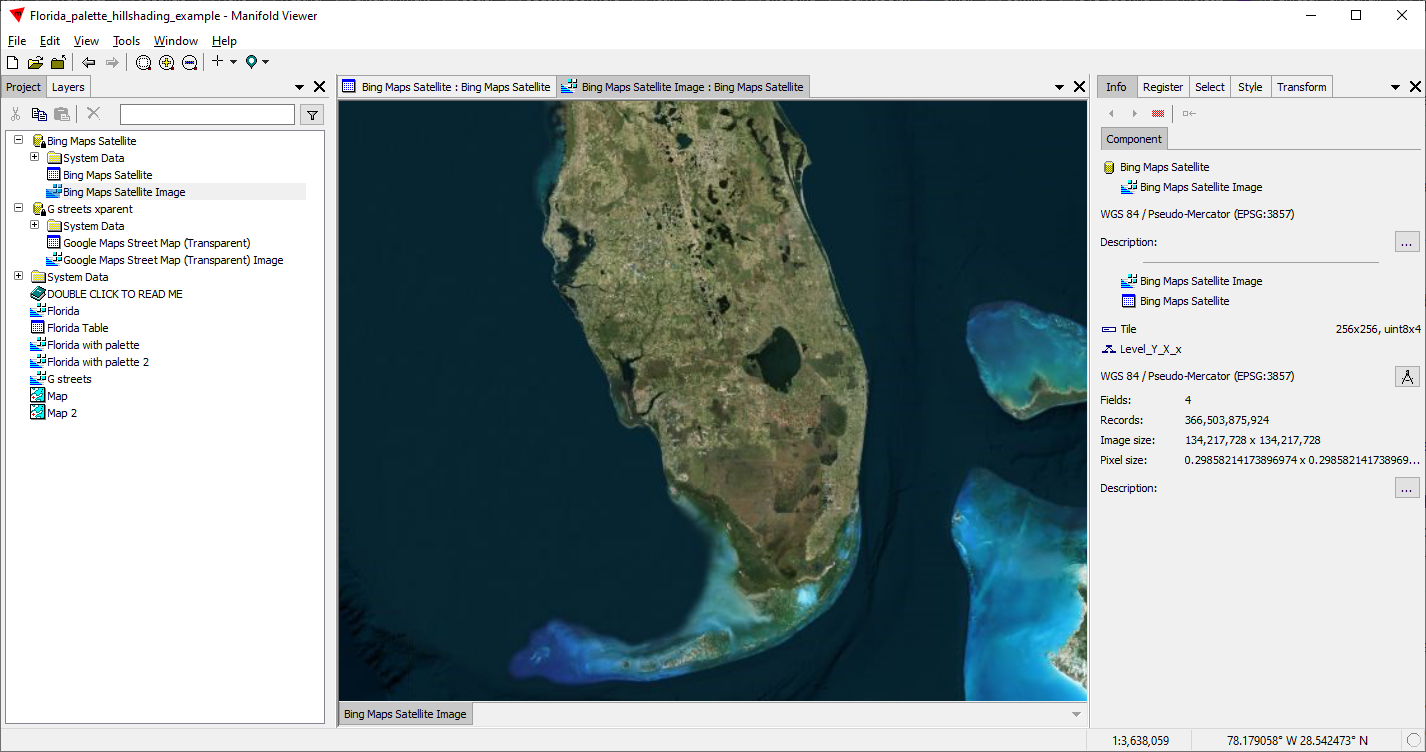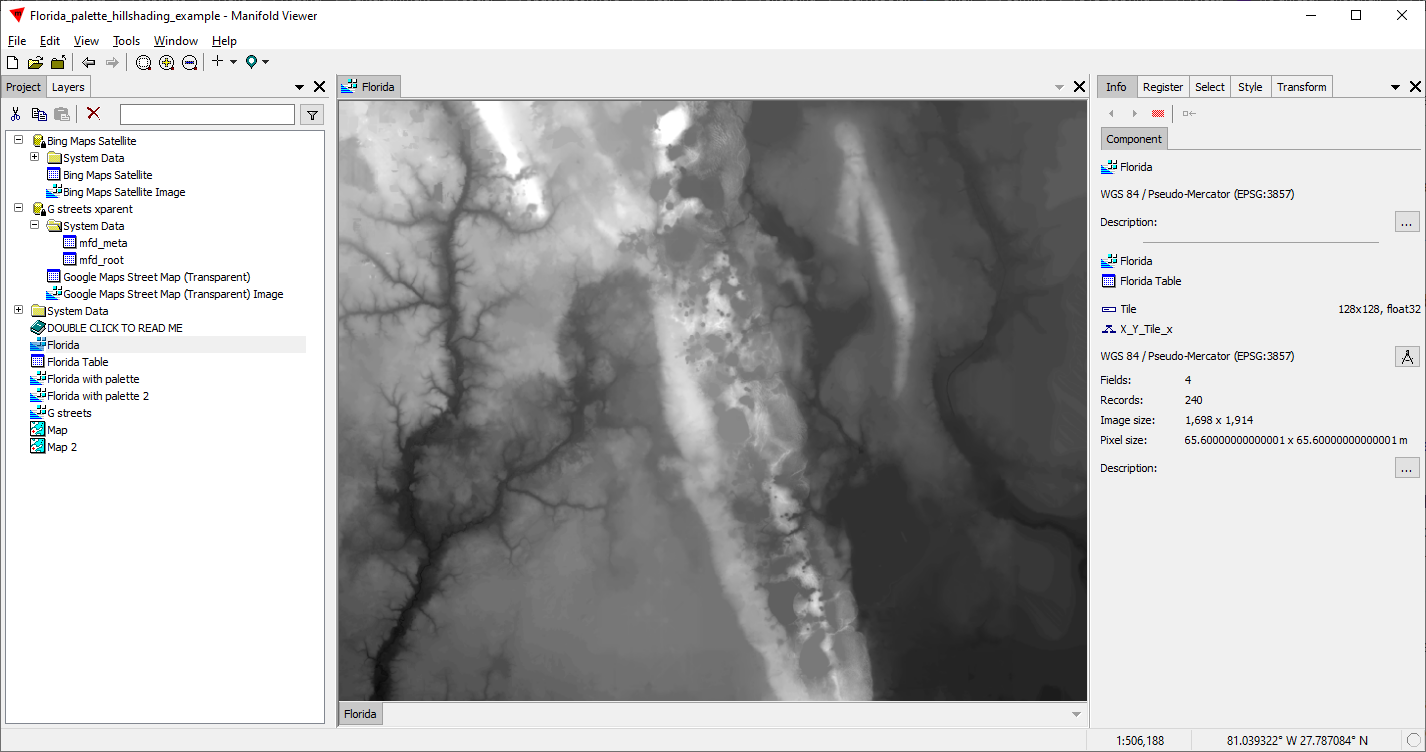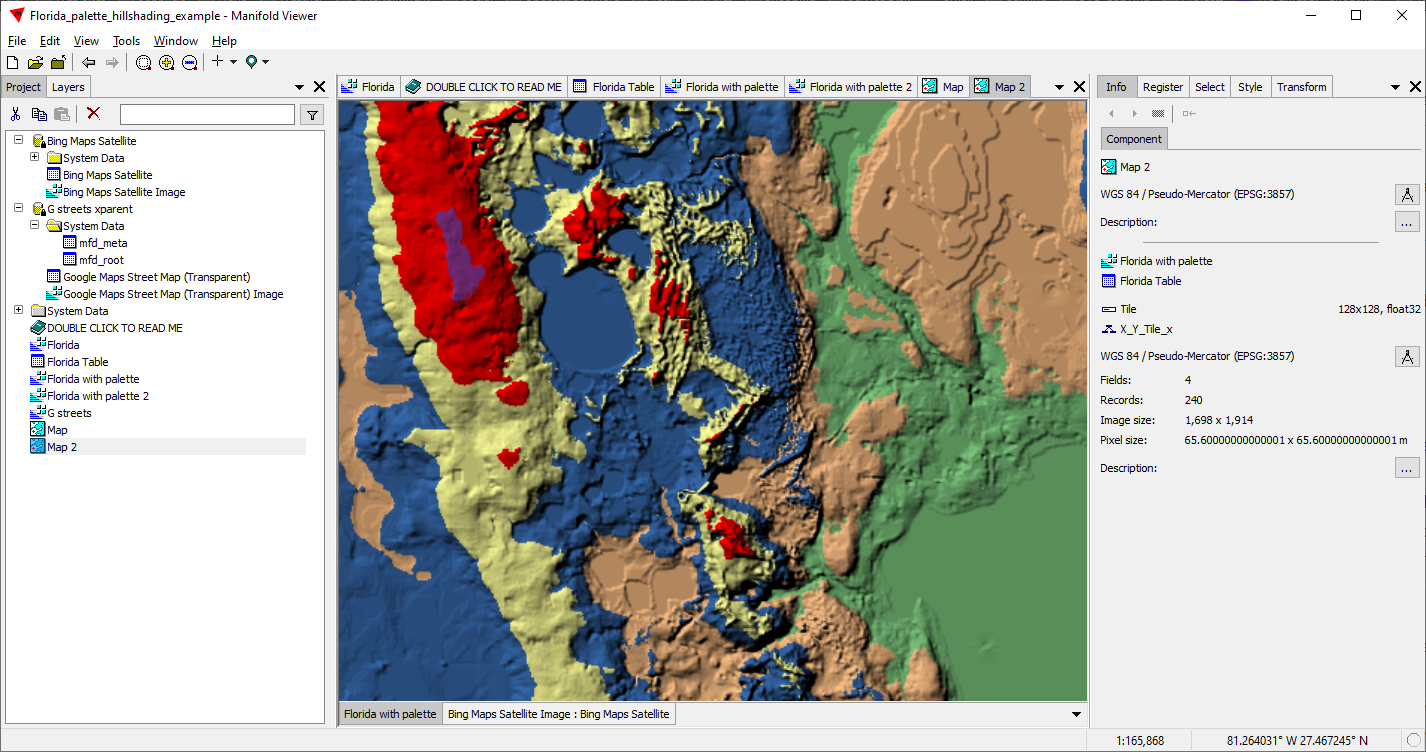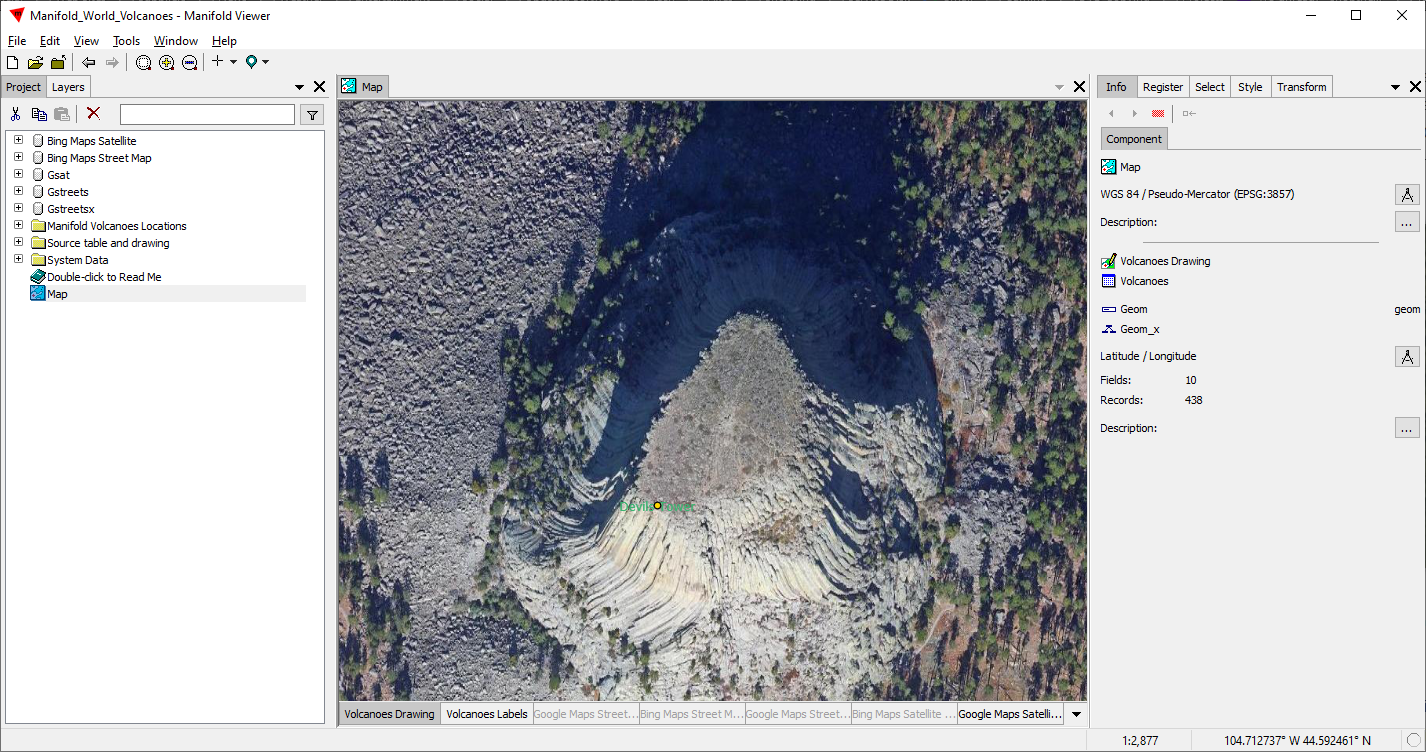 Instructions:
1: Download the .zip file.
2: Unzip. 3: Double-click manifold.exe in the bin64 folder to launch. (Launch manifold.exe in the bin folder for 32-bit Windows.)
Tech tip: Right-click manifold.exe and Pin to Start for convenient launches.



Click here to visit the author's website.
Continue below for the main download link.