Always scroll to the bottom of the page to download files on OlderGeeks.com.
We don't believe in fake/misleading download buttons and tricks.

FileVoyager v19.5.1

FileVoyager is a freeware Orthodox file manager (OFM) for Microsoft Windows. OFMís are file managers using two panels of disks browsers.
This dual pane layout makes very easy the transfer operations of files or folders between sources and destinations.

FileVoyager contains a large collection of tools and functionality. Here are some of them:


Browse disks, folders (real or virtual), shares, archives and FTP/FTPS in one unified way
Browsing in various display modes (like report or thumbnail modes)
Usual file operations (rename, copy, move, link, delete, recycle) in the containers listed above and even between them
Pack and unpack ZIP, 7Zip, GZip, BZip2, XZ, Tar and WIM formats (FileVoyager wraps 7-zip)
Unpack ARJ, CAB, XAR, Z, RAR, LZH, LZMA, ISO, WIM and many others (FileVoyager wraps 7-zip)
Play virtually any Audio or Video formats (FileVoyager relies at once on installed codecs, on WMP and on VLC)
Compare files or folders. Synchronize folders
Quick preview for any file format:
Render multimedia files (including M3U, PLS, ASX, WPL, MPCPL and XSPF playlist formats)
View ebooks and comicbooks including PDF, EPUB, MOBI, FB2, DJVU, CBR, CBZ, XPS, Ö (Powered by SumatraPDF)
Syntax highlighting for virtually any source code language/format (Powered by Scintilla)
Render final view for formats supported by Preview Handlers (like Office files, PDF, pictures, Ö)
Support many character encodings (SBCS including various ANSI implementations, UTF-8, UTF-16, EBCDIC)
Display in flat or hexadecimal for any format
And many other tools and functionalities
Runs on Windows XP Service Pack 2 and up, Windows Vista, Windows 7, Windows 8.x and Windows 10

FileVoyager 19.5.1 released!
FileVoyager is back with a brand new version. The biggest feature introduced with this release is the integration with VirusTotal.com!

This means that, from within FileVoyager, you can check the malware status reports of your files, according to about 60 of the most famous Anti-Malware solution on the market thanks to VirusTotal!

Another huge milestone for FileVoyager is its availability in the German language thanks to the fantastic work of Andreas Ohlmann!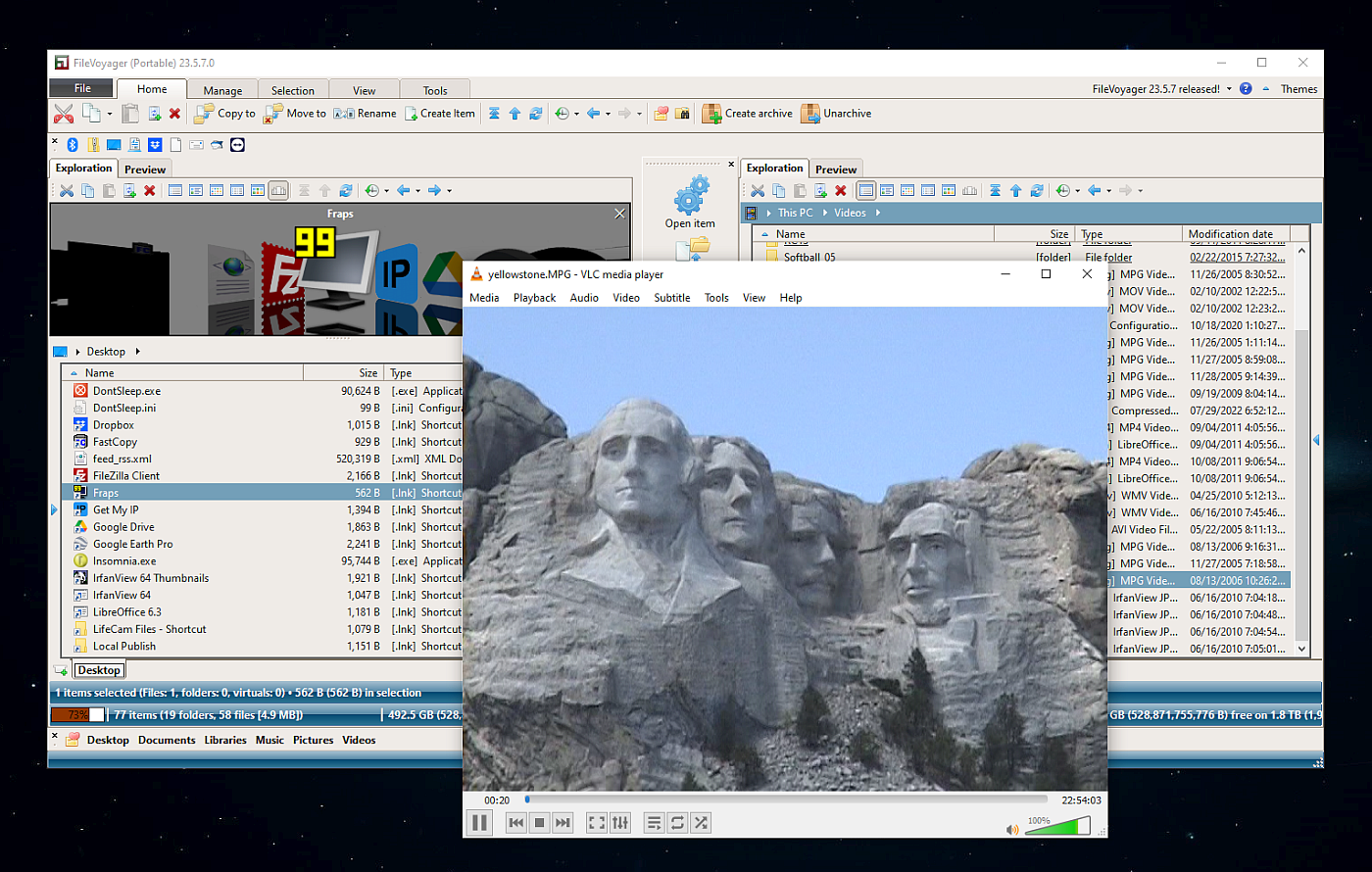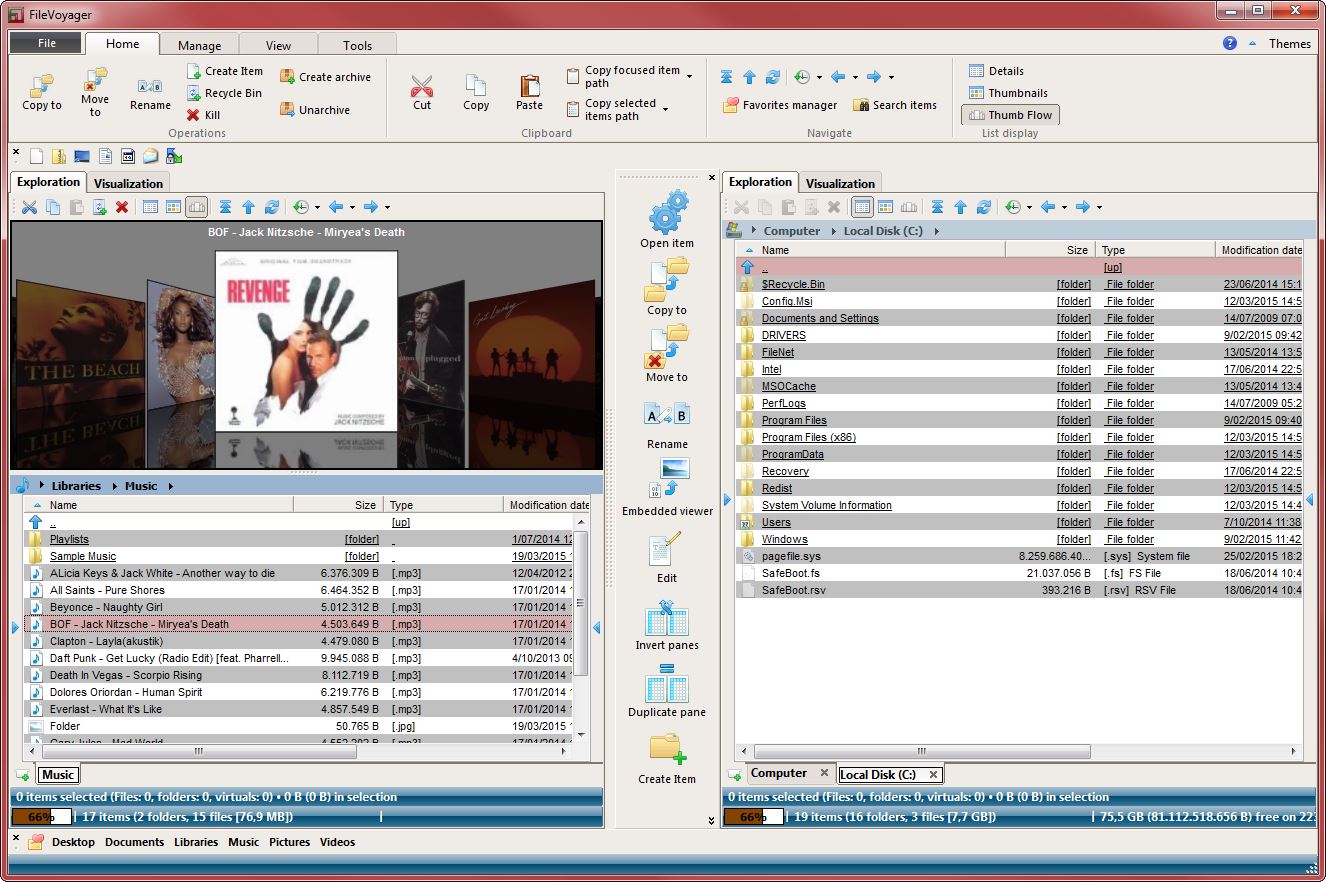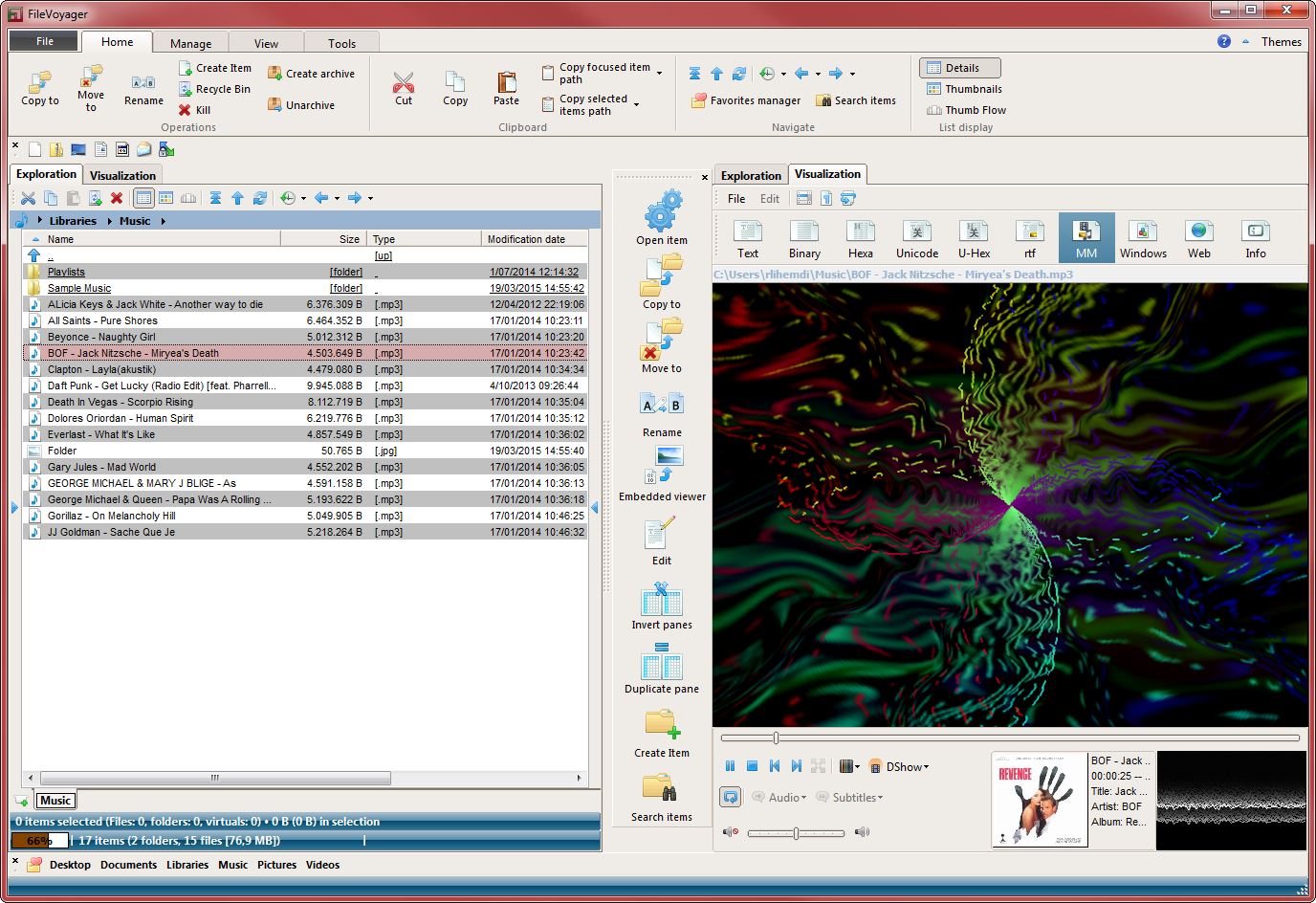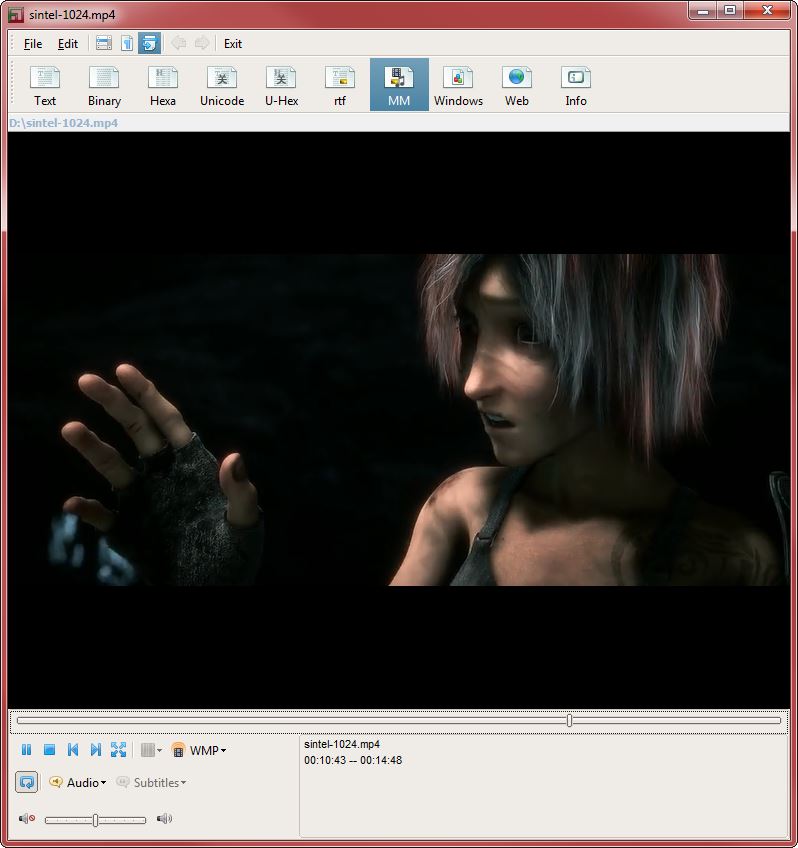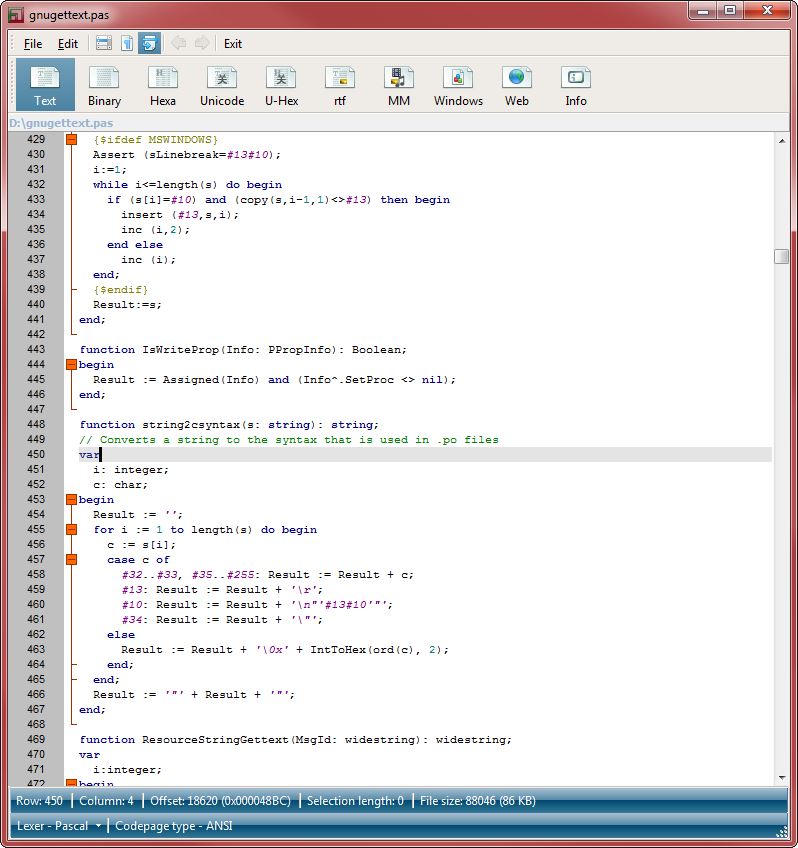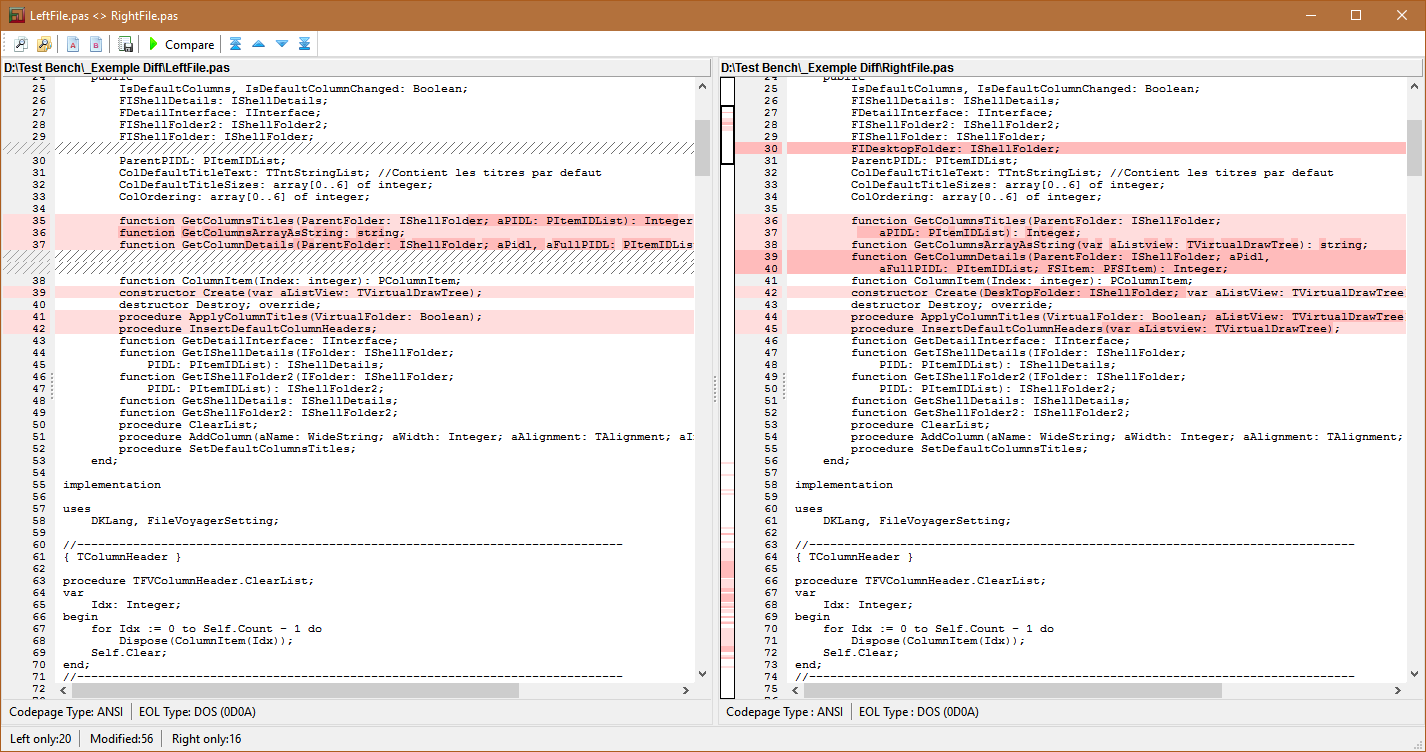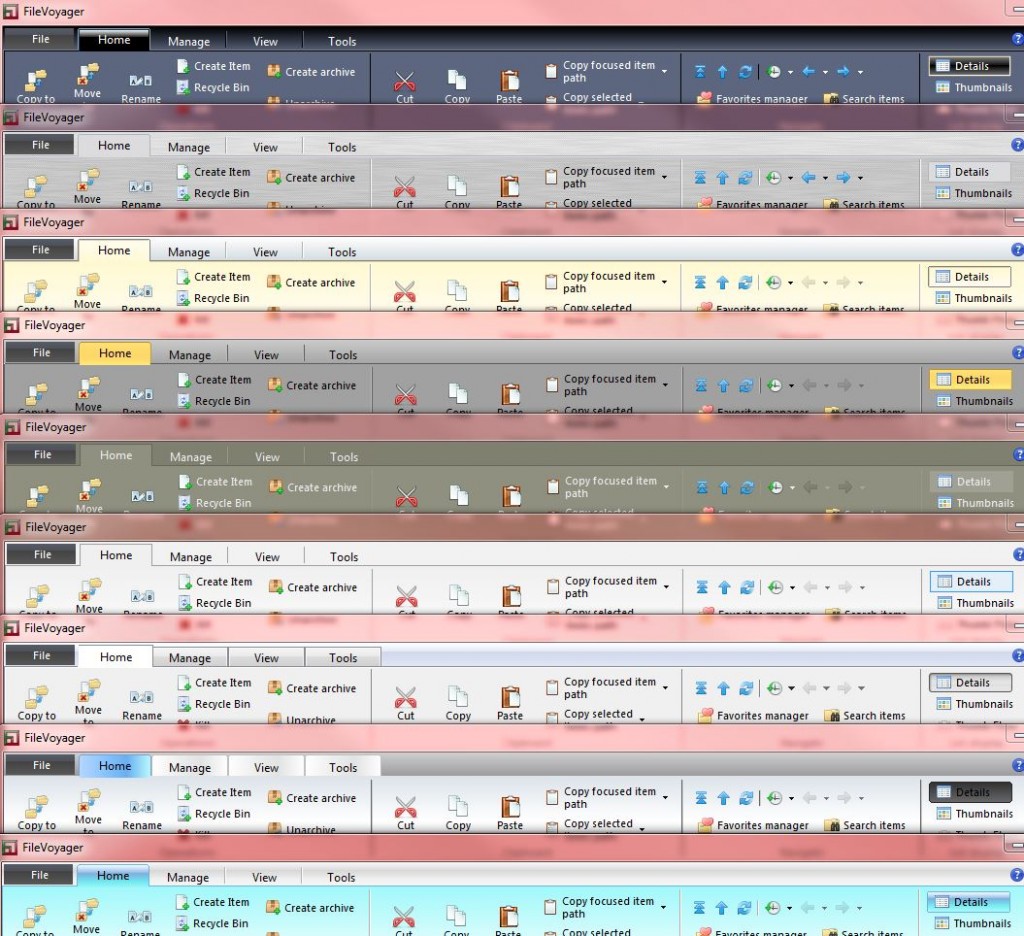 Click here to visit the author's website.
Continue below to download this file.