FYI, always scroll to the bottom of the page to download files on OlderGeeks.com.
We don't believe in fake/misleading download buttons and tricks. The link is always in the same place.
---

FileVoyager v19.12.25.0

FileVoyager is a freeware Orthodox file manager (OFM) for Microsoft Windows. OFMís are file managers using two panels of disks browsers.
This dual pane layout makes very easy the transfer operations of files or folders between sources and destinations.

FileVoyager contains a large collection of tools and functionality. Here are some of them:


Browse disks, folders (real or virtual), shares, archives and FTP/FTPS in one unified way
Browsing in various display modes (like report or thumbnail modes)
Usual file operations (rename, copy, move, link, delete, recycle) in the containers listed above and even between them
Pack and unpack ZIP, 7Zip, GZip, BZip2, XZ, Tar and WIM formats (FileVoyager wraps 7-zip)
Unpack ARJ, CAB, XAR, Z, RAR, LZH, LZMA, ISO, WIM and many others (FileVoyager wraps 7-zip)
Play virtually any Audio or Video formats (FileVoyager relies at once on installed codecs, on WMP and on VLC)
Compare files or folders. Synchronize folders
Quick preview for any file format:
Render multimedia files (including M3U, PLS, ASX, WPL, MPCPL and XSPF playlist formats)
View ebooks and comicbooks including PDF, EPUB, MOBI, FB2, DJVU, CBR, CBZ, XPS, Ö (Powered by SumatraPDF)
Syntax highlighting for virtually any source code language/format (Powered by Scintilla)
Render final view for formats supported by Preview Handlers (like Office files, PDF, pictures, Ö)
Support many character encodings (SBCS including various ANSI implementations, UTF-8, UTF-16, EBCDIC)
Display in flat or hexadecimal for any format
And many other tools and functionalities
Runs on Windows XP Service Pack 2 and up, Windows Vista, Windows 7, Windows 8.x and Windows 10

Note: The release date corresponds to the version of the release.
Ex: Release 19.12.25.0 = 19/12/25 = 25 December 2019

19.12.25
- New: Language: Added Hungarian (Translation by Lajos Nagyvati aka LaMoLa)
- New: Viewer: Support of the Keyboard Multimedia keys (Play, Pause, Stop, Previous track and Next Track)
- New: Navigation Lists: Support of the Backward and Forward buttons of mouses
- New: Navigation Lists: A button with a funnel icon is now displayed on the CrumbBar when the list is filtered
- New: Navigation Lists: Possibility to choose whether to show or not thumbnails in the infotips
- New: Command line: Possibility to start FileVoyager with left and right folder passed in the command line (FileVoyager.exe -FVLeft "pathtoleftfolder" -FVRight "pathtorighfolder")
- New: Diff: Possibility to use an external Diff tool
- New: Diff: Possibility to define custom colors for internal Diff tool highlighting
- New: Diff: In the folder comparison, it's now possible to show only the different items, hiding the unchanged ones
- New: Diff: In the file comparison, it's now possible to jump from diff to diff. In previous versions of FV, the buttons were present but no code behind them
- New: Navigation Trees: Now Treeview shows the overlays on icons
~ Chg: Filter: Added a button to reset the form fields
~ Chg: MainForm: Added the Splitter menu in the Ribbon (View\[Customize Pane]\Splitter) and the Classic menu (View\Splitter)
~ Chg: MainForm: The classic menu, if used, is now dockable to any side of the MainForm
~ Chg: Navigation Lists: In the 'Attributes' column, the property FILE_ATTRIBUTE_RECALL_ON_DATA_ACCESS is now shown as 'M' instead of 'R'
- Fix: AboutBox: The links to websites in the credits were opening inside the AboutBox. Now they open in the default browser
- Fix: Diff: In the folder comparison, it was impossible to collapse a node if a child was focused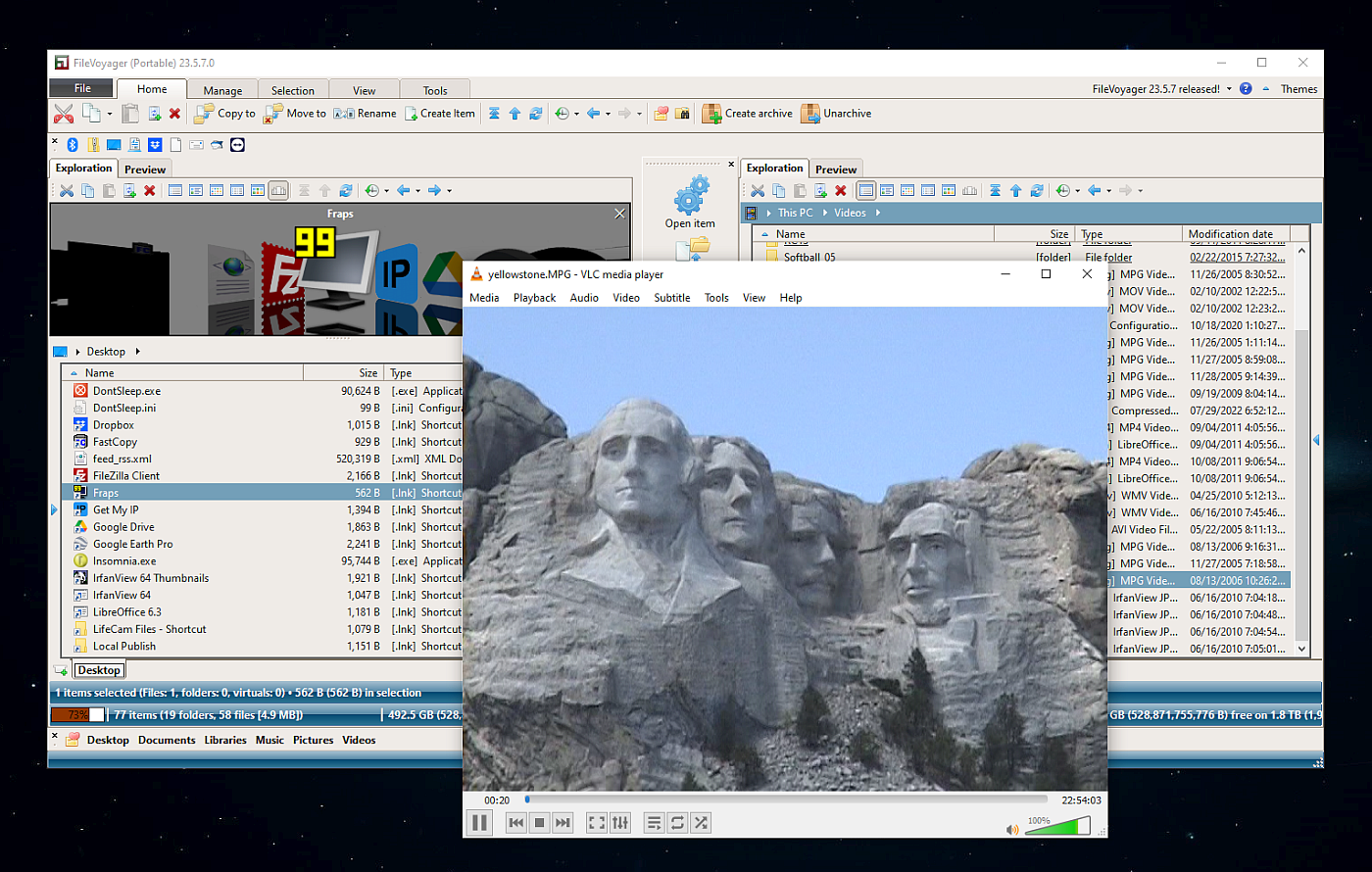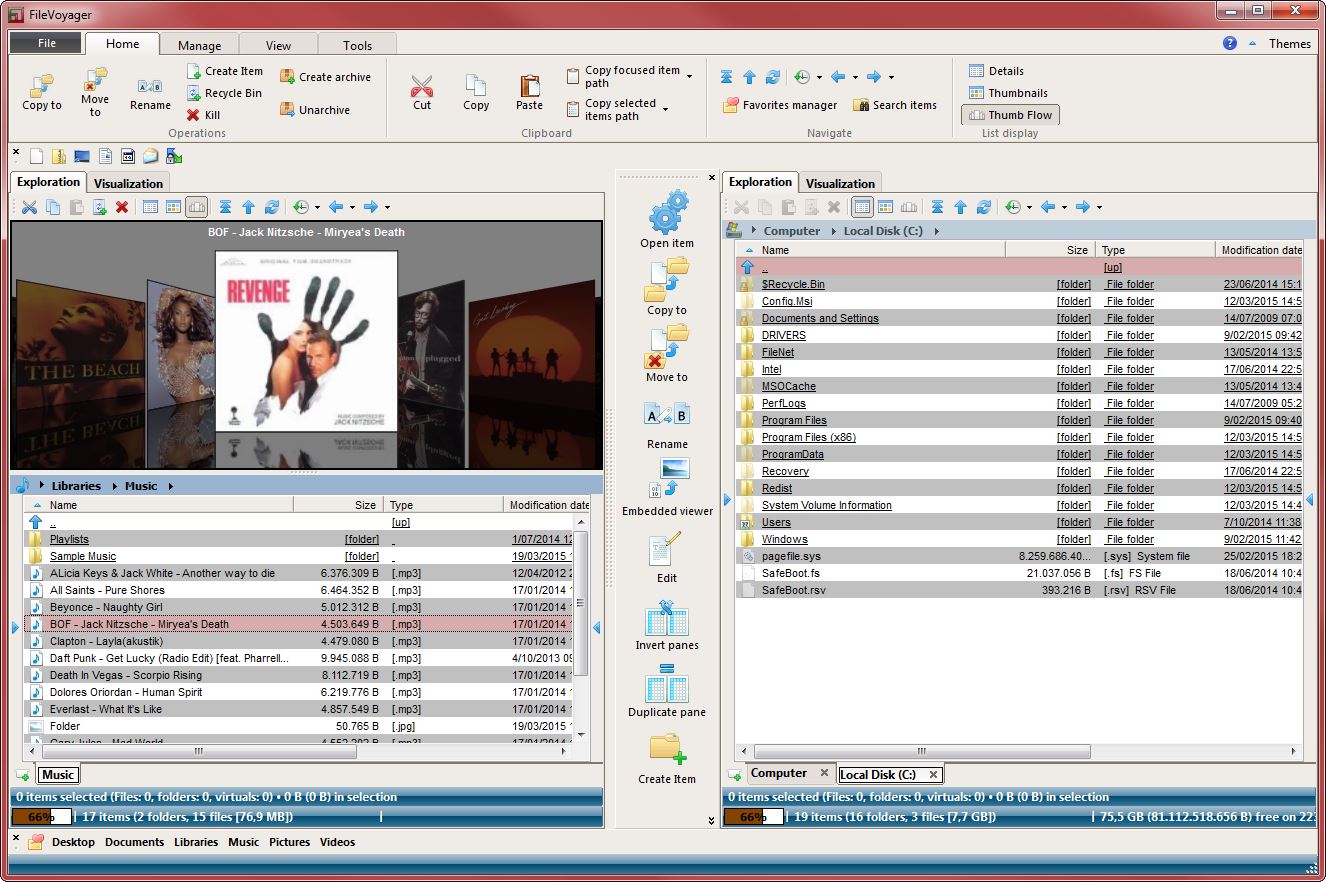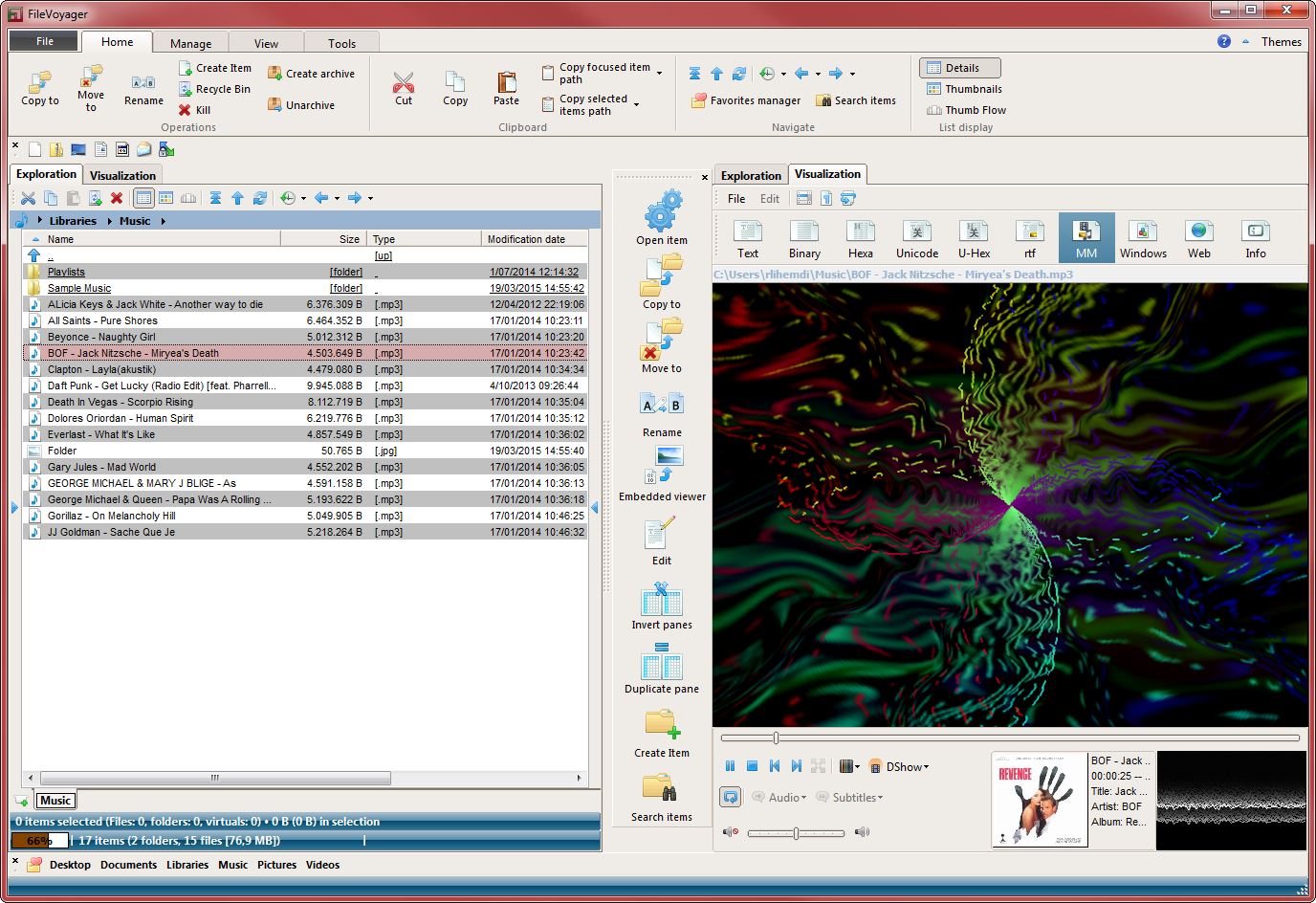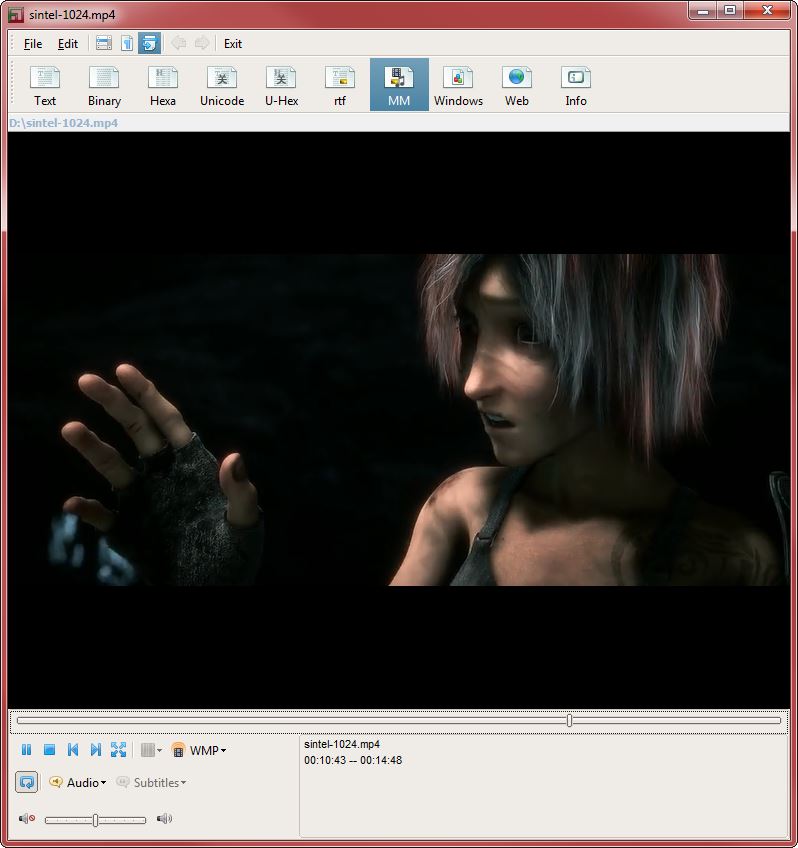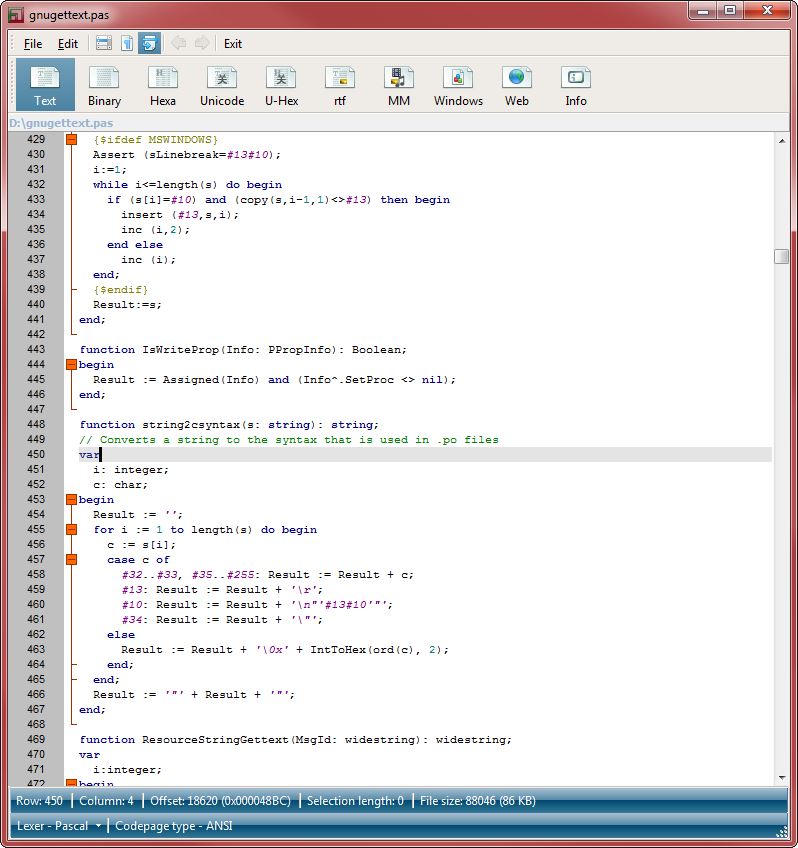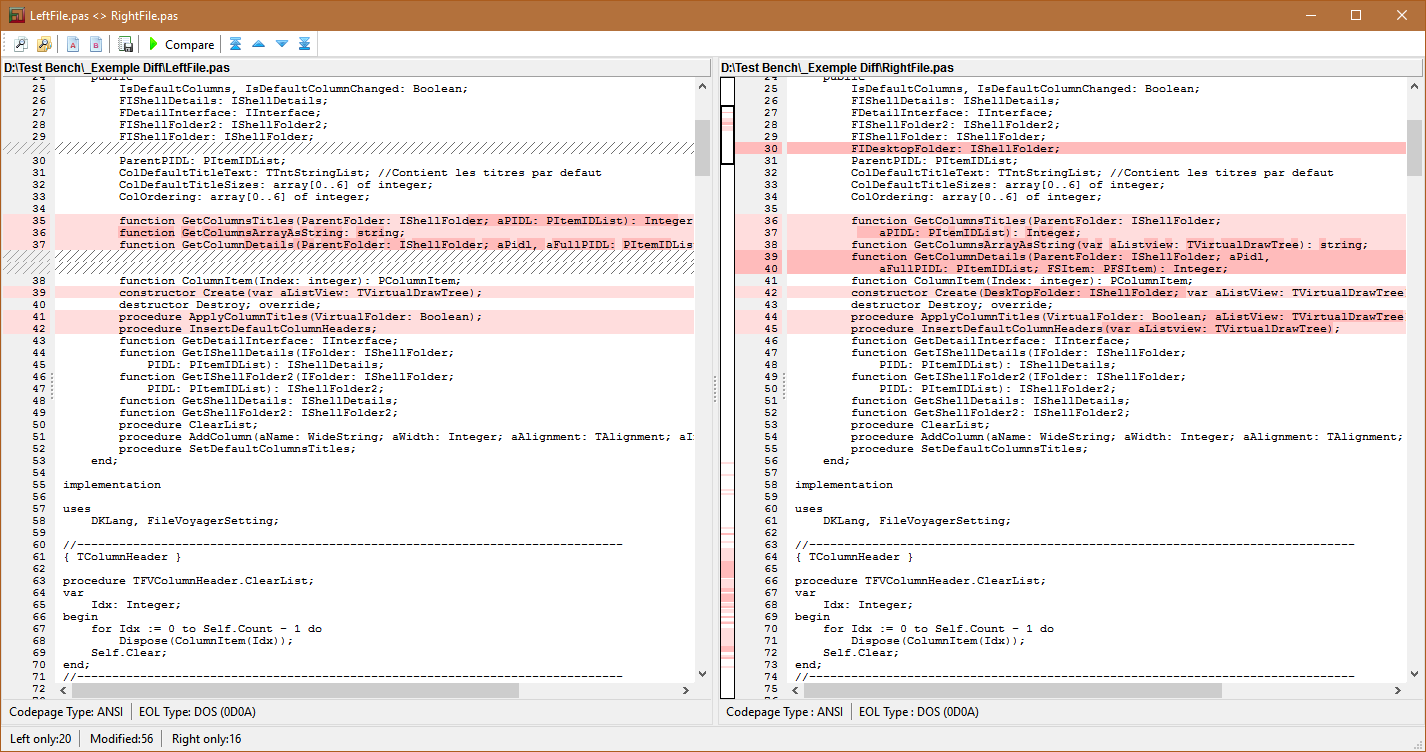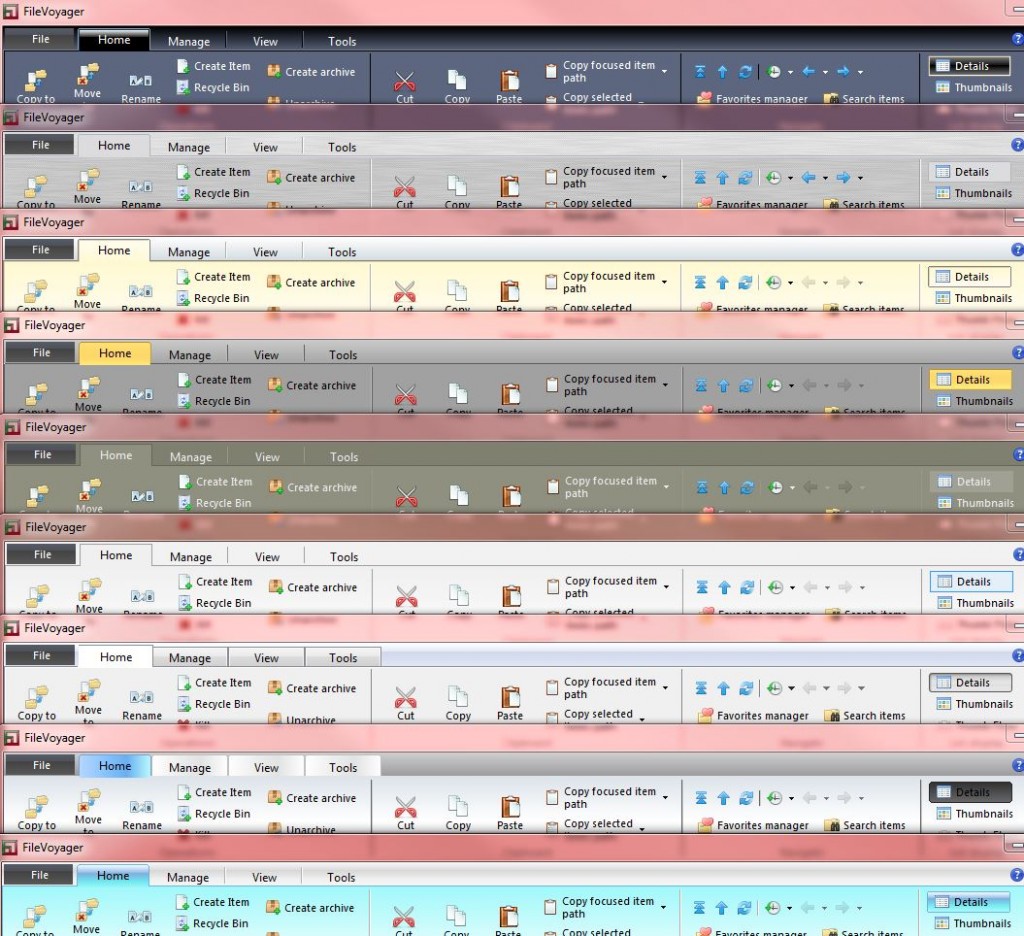 Click here to visit the author's website.
Continue below to download this file.