Always scroll to the bottom of the page for the download link.
We don't believe in fake/misleading download buttons and tricks. The link is always in the same place.
---

FileVoyager v21.1.2

FileVoyager is a freeware Orthodox file manager (OFM) for Microsoft Windows. OFM's are file managers using two panels of disks browsers.
This dual pane layout makes very easy the transfer operations of files or folders between sources and destinations.

FileVoyager contains a large collection of tools and functionality. Here are some of them:


Browse disks, folders (real or virtual), shares, archives and FTP/FTPS in one unified way
Browsing in various display modes (like report or thumbnail modes)
Usual file operations (rename, copy, move, link, delete, recycle) in the containers listed above and even between them
Pack and unpack ZIP, 7Zip, GZip, BZip2, XZ, Tar and WIM formats (FileVoyager wraps 7-zip)
Unpack ARJ, CAB, XAR, Z, RAR, LZH, LZMA, ISO, WIM and many others (FileVoyager wraps 7-zip)
Play virtually any Audio or Video formats (FileVoyager relies at once on installed codecs, on WMP and on VLC)
Compare files or folders. Synchronize folders
Quick preview for any file format:
Render multimedia files (including M3U, PLS, ASX, WPL, MPCPL and XSPF playlist formats)
View ebooks and comicbooks including PDF, EPUB, MOBI, FB2, DJVU, CBR, CBZ, XPS, … (Powered by SumatraPDF)
Syntax highlighting for virtually any source code language/format (Powered by Scintilla)
Render final view for formats supported by Preview Handlers (like Office files, PDF, pictures, …)
Support many character encodings (SBCS including various ANSI implementations, UTF-8, UTF-16, EBCDIC)
Display in flat or hexadecimal for any format
And many other tools and functionalities
Runs on Windows XP Service Pack 2 and up, Windows Vista, Windows 7, Windows 8.x and Windows 10


Use 7-Zip 32bit or 7-Zip 64bit to unzip this file.



Changes:
FileVoyager Changelog
Note: The release date corresponds to the version of the release.
Ex: Release 21.1.2.0 = 02/01/21 = 2 January 2021

21.1.2
+ New: General: Change from Ribbon to Simplified Ribbon. A more compact display wasting less space than the full Ribbon.
+ New: General: Dark theme is now available
+ New: General: Themes can be immersive (All the components will be themed when Immersive Theme is activated)
+ New: Navigation: Added Middle-click with mouse to close TabFolders
+ New: Viewer: Support display of HEIF pictures (.heic). Needs MS' HEIF Image Extensions) or a third party codec provider (e.g. CopyTrans HEIC for Windows)
+ New: Viewer: Now reacts to Keyboard's multimedia keys even if viewer window is not active
+ New: Navigation: By pressing the back button of the Mouse, the previous path is displayed. If it's a parent of the initial one, the initial folder will be focused
+ New: Language: Added partial Portuguese translation (21% of total) (Translation started by Nelson André Hofer de Carvalho)
~ Chg: Viewer: The map displayed for images location is now working. It allows the use of OpenStreetMap, Yandex.Maps, HERE Maps (API Key needed), Bing Maps (API Key needed) and Google Maps (API Key needed)
~ Chg: File Operations: Now the default button of the Operation Confirmation window is "Ok". It remains "Cancel" if the irrecoverable deletion is the chosen operation
~ Chg: AppBar: Cached icons are now named with the CRC32 hash of their path to avoid collision of two identical filenames having different icons
~ Chg: AppBar: Added more registry support to display more installed apps when clicking on "Add Programs..." in the contextmenu of the AppBar
- Fix: Navigation: Fixed an old bug when in thumbnail mode. The showing of thumbnail caused a memory leak. Showing a big number og thumbnails caused FV to crash. A refactoring of a big chunk of the app was necessary to fix the issue
- Fix: General: Removed a "debug" message that was showing when sending FV to system tray (minimize or close to tray)
- Fix: General: Some fixes to High DPI support
- Fix: Fixed various UI issues
- Fix: Navigation: Shift+Alt+Enter to calculate sizes of the folders was failing when a file was focused
- Fix: Navigation: Mouse scroll interact now with the hovered pane, not the focused one as previously
- Fix: AppBar: Fixed quality issue of the icons
- Fix: TextDiff: Confirmation dialog was not translated
- Fix: Diff: Main diff window was not themed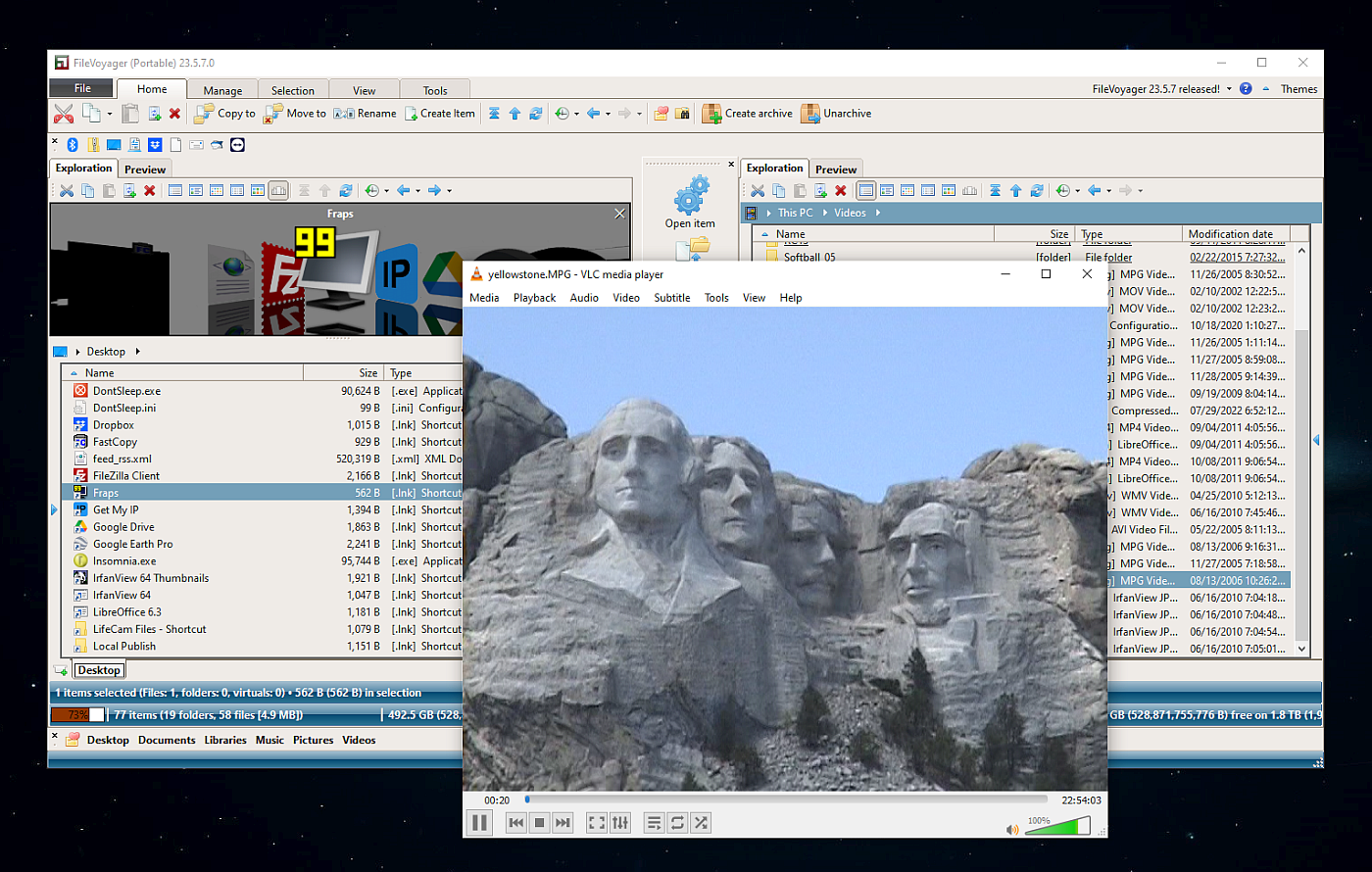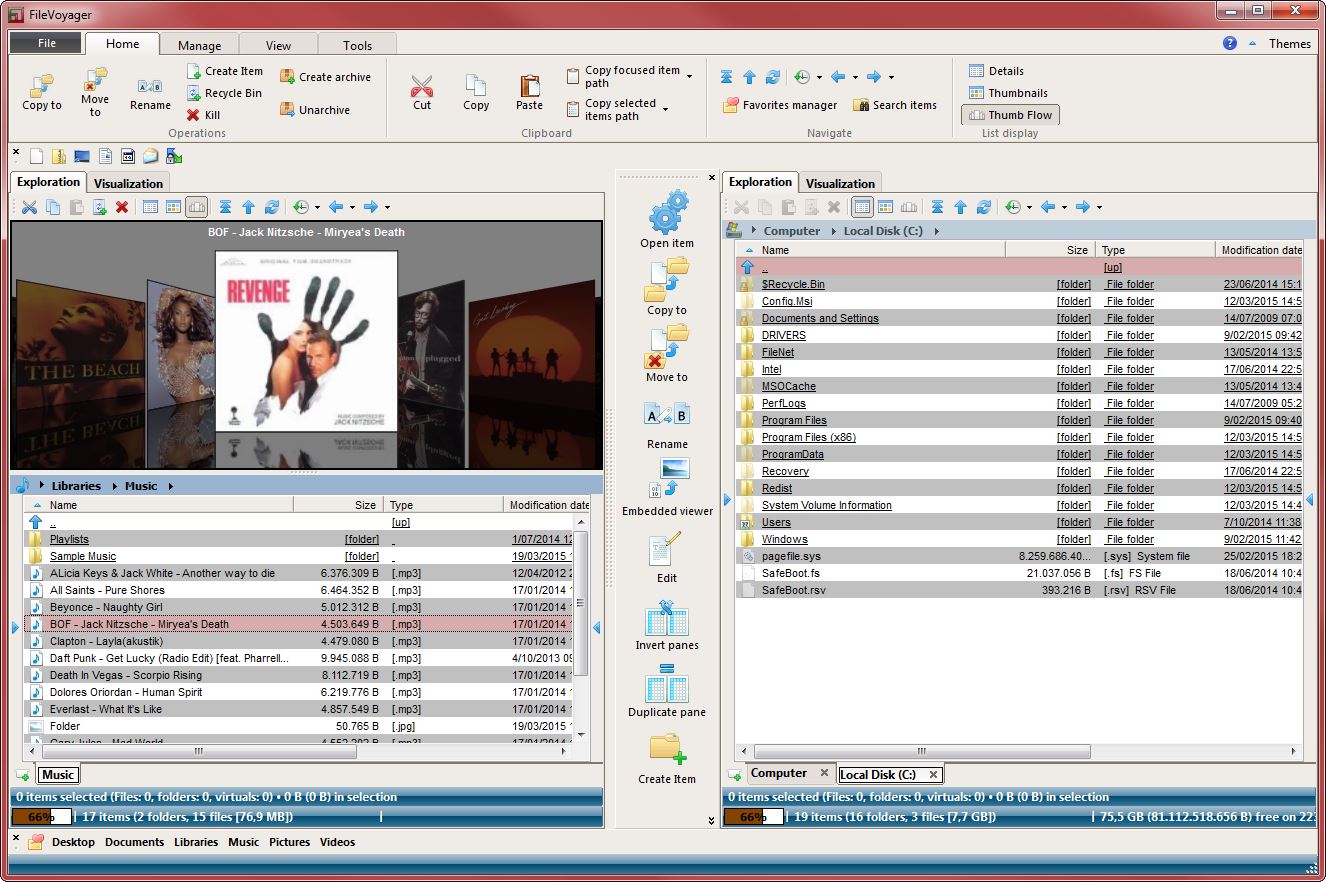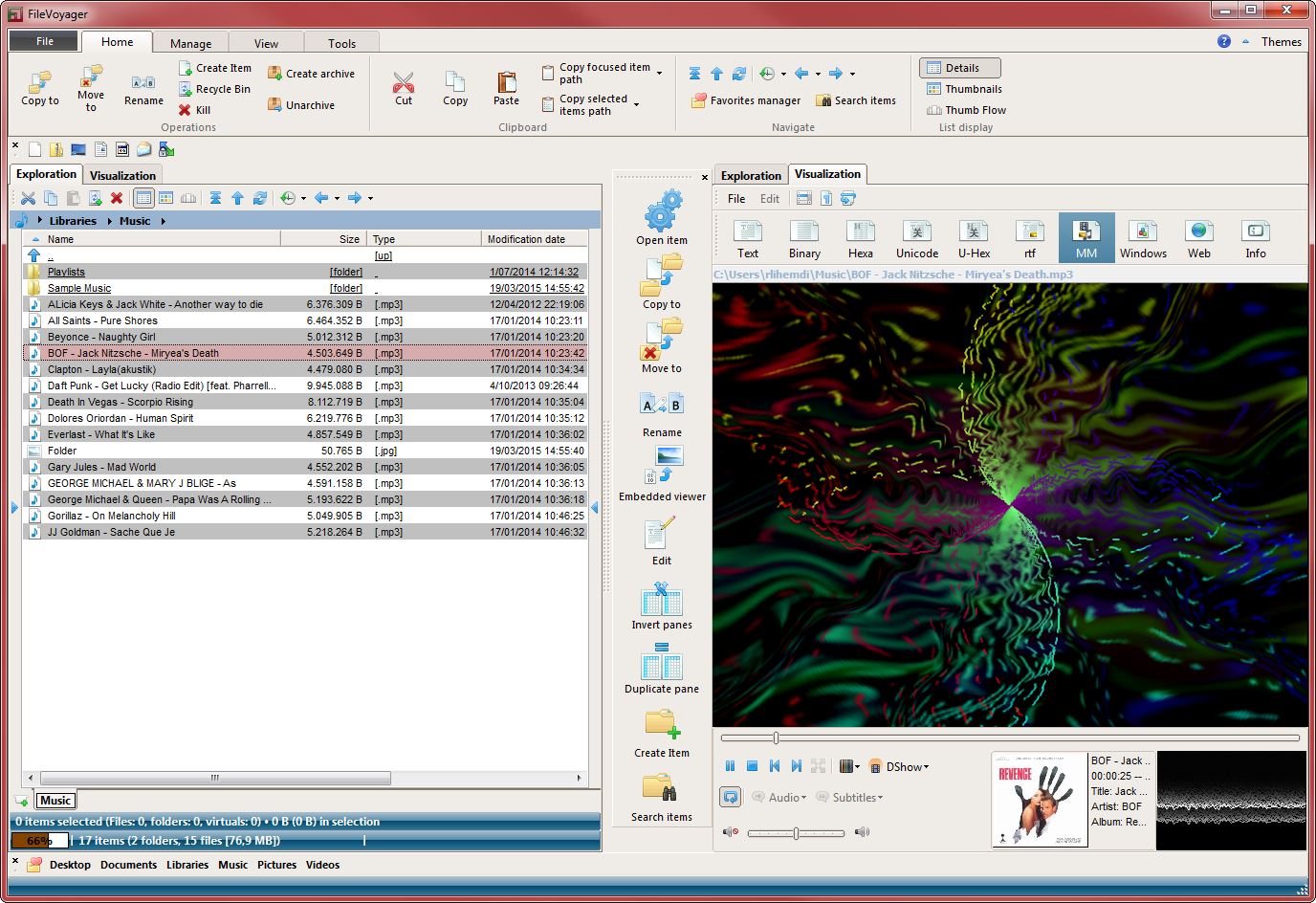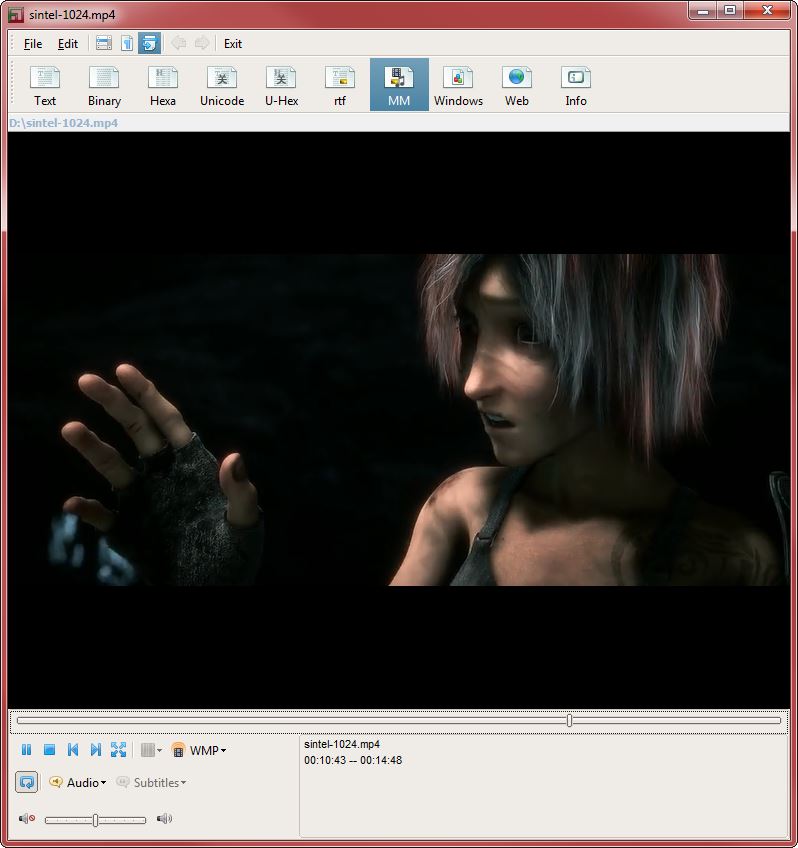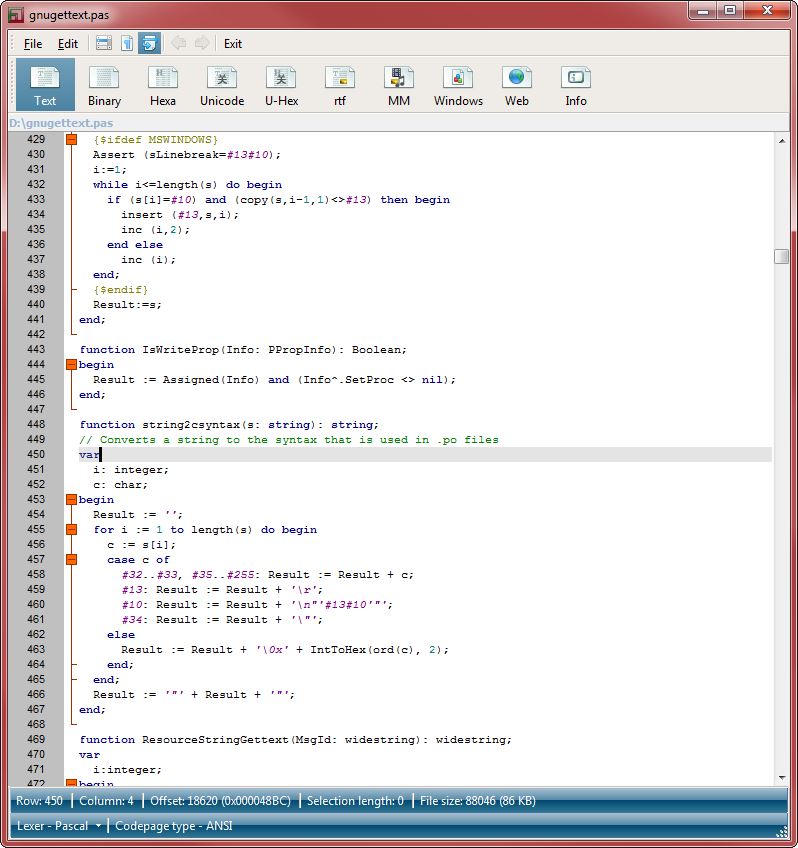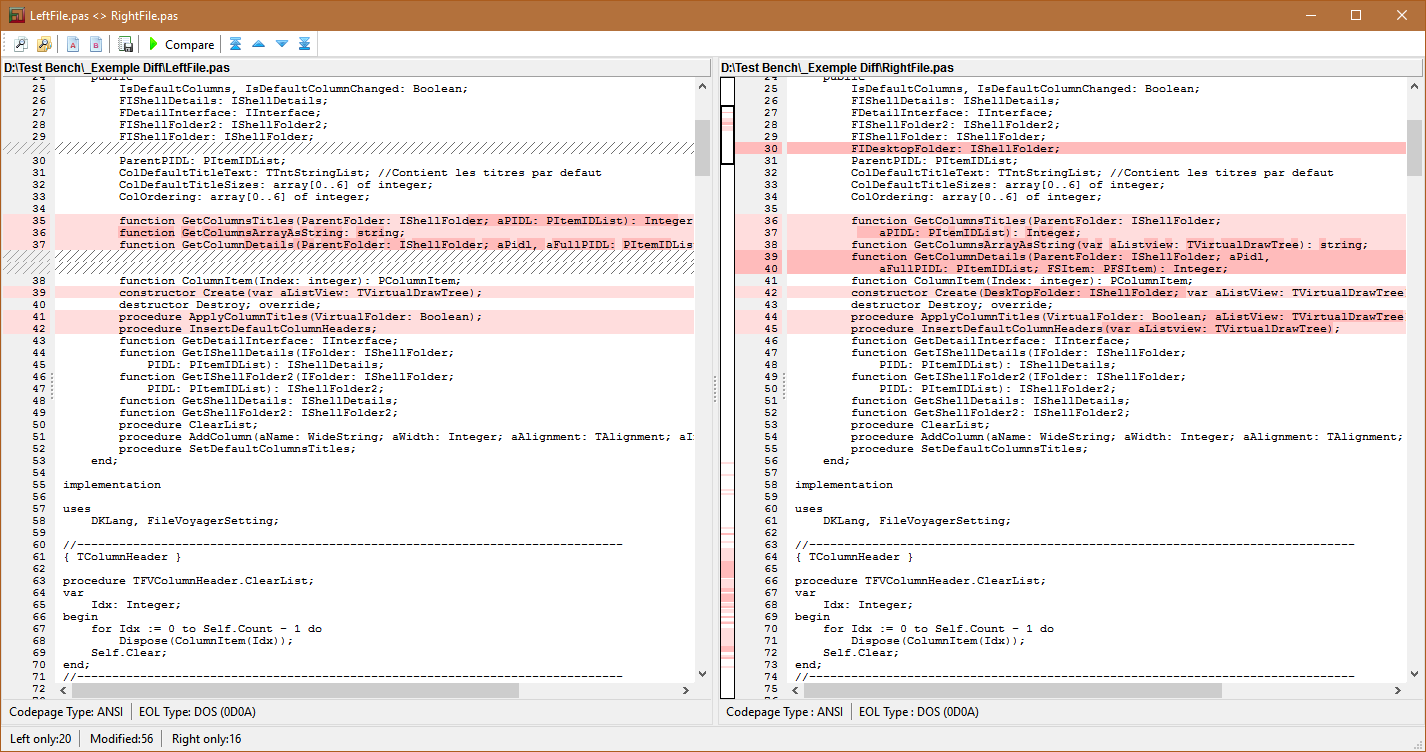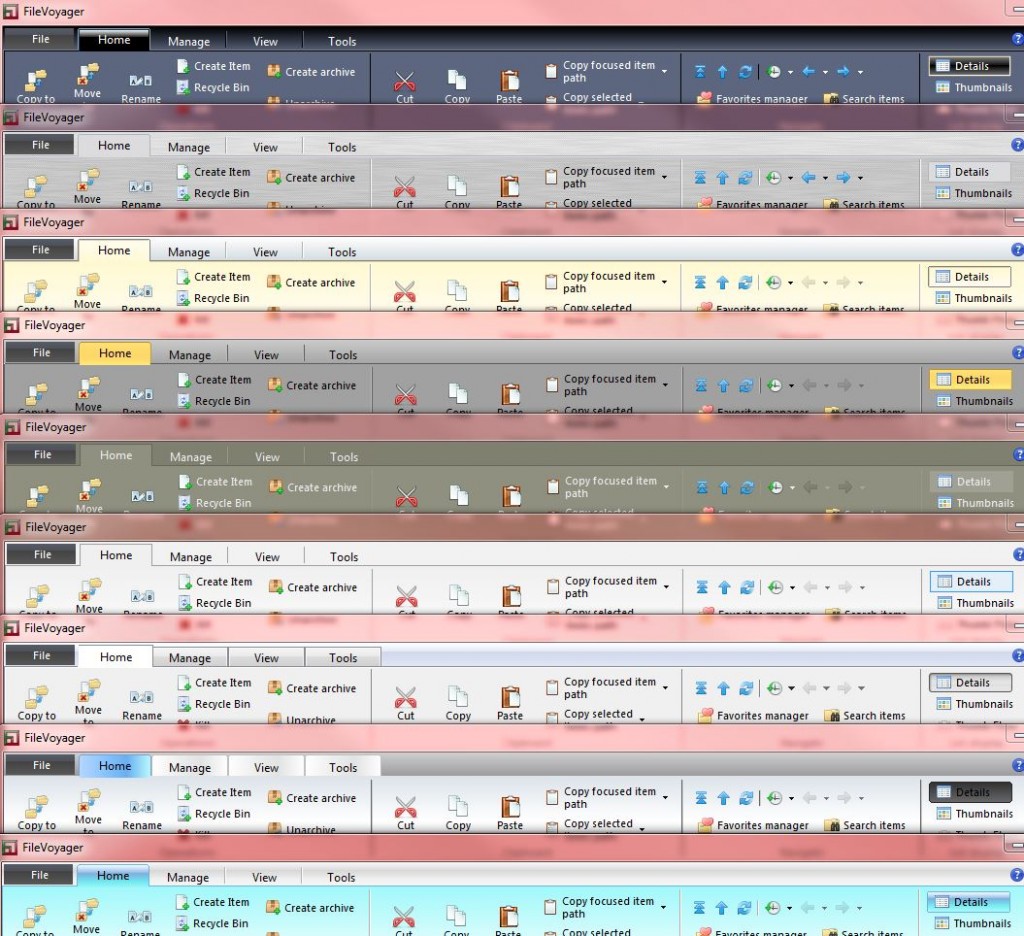 Click here to visit the author's website.
Continue below to download this file.