Always scroll to the bottom of the page for the main download link.
We don't believe in fake/misleading download buttons and tricks. The link is always in the same place.
---

Rons WebLynx v2020.06.18.1600

Powerful bookmark manager to store and organize large numbers of websites links - take control of your internet!

If you want to take control of your Internet information, use Rons WebLynx.

Ideal for research, marketing, or just organizing a lot of links, Rons WebLynx is a powerful application to manage and view website information. File based so that different areas of interest don't overlap, links can be tagged and sorted into folders. Plus the automatic checking makes sure all the links are up to date!

Running as a desktop application Rons WebLynx keeps your files on your own computer so you do not need to 'share' them with an anonymous online web site. If you do want to share your links with colleagues, friends and family, you can synchronise links between multiple files on multiple computers.

Getting links into WebLynx is as simple as dragging and dropping an HTML selection, a link or even a file (or folder) into the application, or using the import to find links from pretty much anywhere including browser bookmarks, Outlook, Word documents or even entire websites. Web Browser integration available for Google Chrome, Edge, Brave and Firefox to send links directly into WebLynx so your browsing is not disturbed by switching to another application.

Once in, links can be easily searched and filtered and even viewed thanks to the integrated web browser and the content-only reading Panel. Automatic link filing can shave hours off the day, and can turn an overwhelming number of links into focused order, literally at the click of a button.

In short, WebLynx is an application that not only stores and organizes links but makes it easy to make the most of them. A great tool for anyone who uses the Internet, all presented with a clean and neat interface that is a pleasure to use.

Features
WebLynx Files

Links are stored in files that can be copied and backed up, making it easy to separate areas of interest.


Clean Familiar Layout

The WebLynx window is clean and familiar with folder and tag navigation on the left, and links presented clearly making it easy to see the page icons and missing or error links.


Check Links

Check links automatically or manually to check if links are still active or broken or have errors.


Synchronise Links

Synchronise links between multiple files on multiple computers. Share links with colleagues, friends and family.
Find Duplicates

Views to find links in multiple folders, broken links, links with no tags or folders and more.


Automatically File Links

Sort links into folders, or tag them automatically by configuring filing rules:

Tag Link
Move Link
Delete Link



Tag Links

Tag links with name and color.


Rate Links

Rate the links by highlighting up to 5 stars.


Add Notes

Add comments and Notes to saved links in the Note Side Panel.
Filter
Filter any link view using key words, tags or ratings and links state.
Quick Add




Use the Quick Add panel or simply drag and drop one or more links at the same time.

Share

Use Linker Exchange files to easily share link collections, or make regular backups.


Landing Zone

Use the Landing Zone to construct collections and move links between WebLynx files.


Browser Integration

Web Browser integration available for Google Chrome, Edge, Brave and Firefox to send links directly into WebLynx Landing Zone.
Import


Import from:

The clipboard
Web pages
Files
Directories
Outlook
Browser bookmarks (Firefox, Brave, Google Chrome)

Import complete Websites.
Export
Export in HTML, XML, Linker Exchange or Content formats to File or Clipboard.


Reading View

View the content of link page without unnecessary clutter.


Browser View

View the website page within WebLynx.


Operating System Support

Windows 10 (x32 and x64)
Windows 8/8.1 (x32 and x64)
Windows 7 (x32 and x64)
Windows Vista (x32 and x64)

.NET Framework Version 4.7

The Microsoft .NET Framework 4.7 redistributable package installs the .NET Framework runtime and associated files that are required to run and develop applications to target the .NET Framework 4.7.
Get it here.

Changes:
Current Version (2020.06.18.1600)
New features

Online synchronization refined to make it easier to use.
Installation updated to remove warning messages.

Bugs

None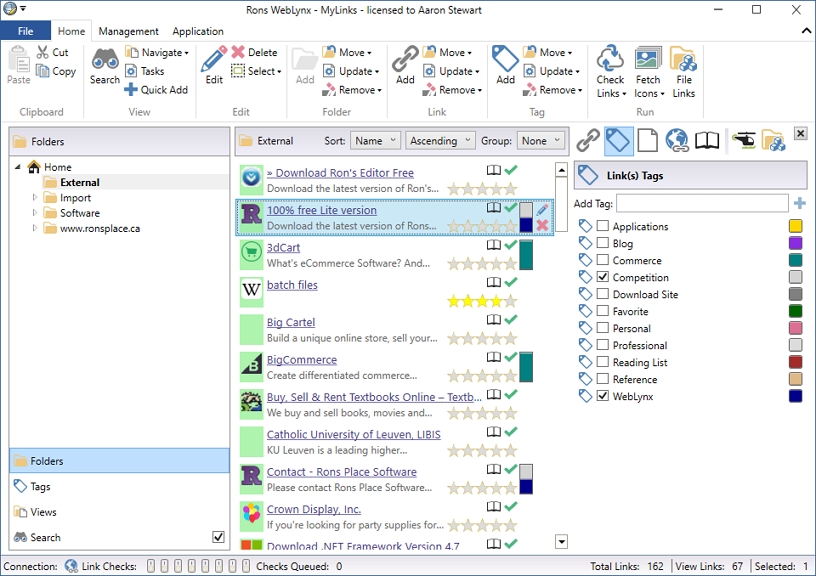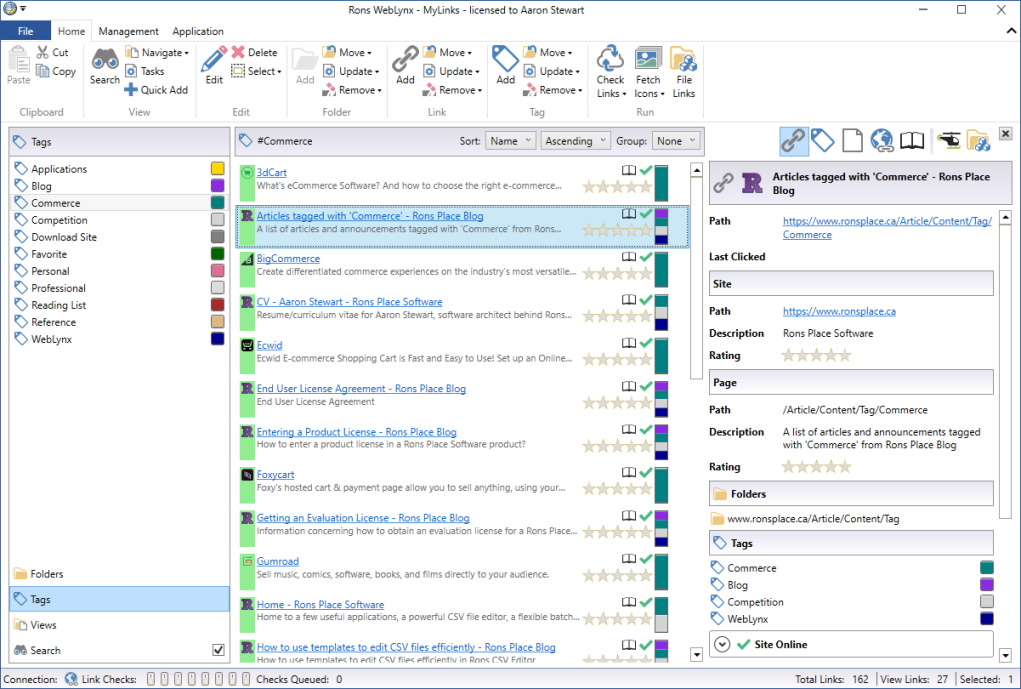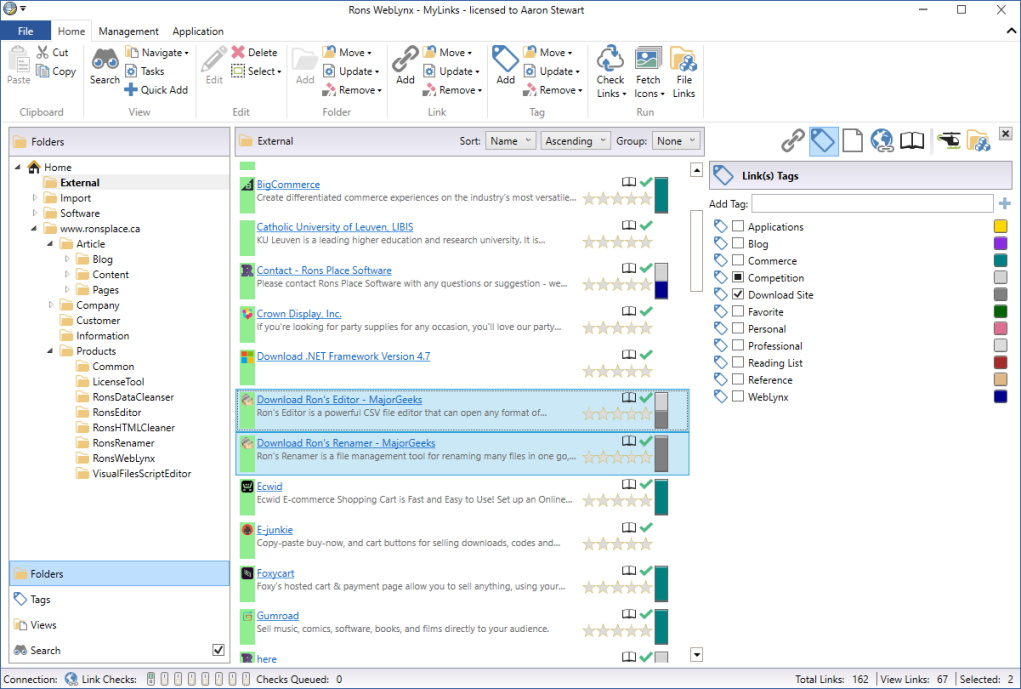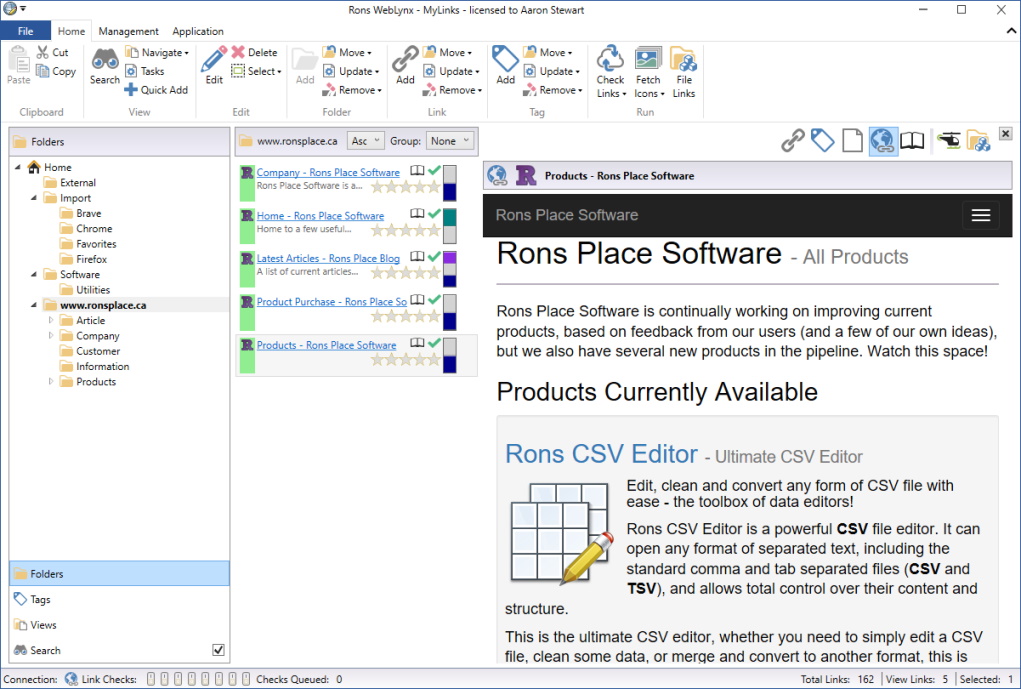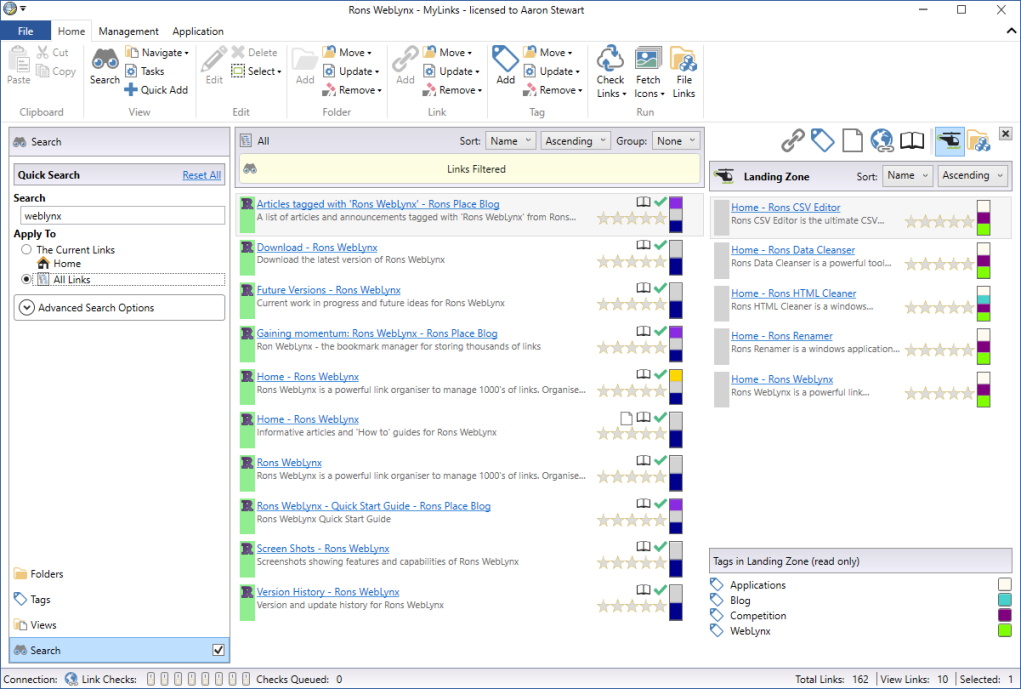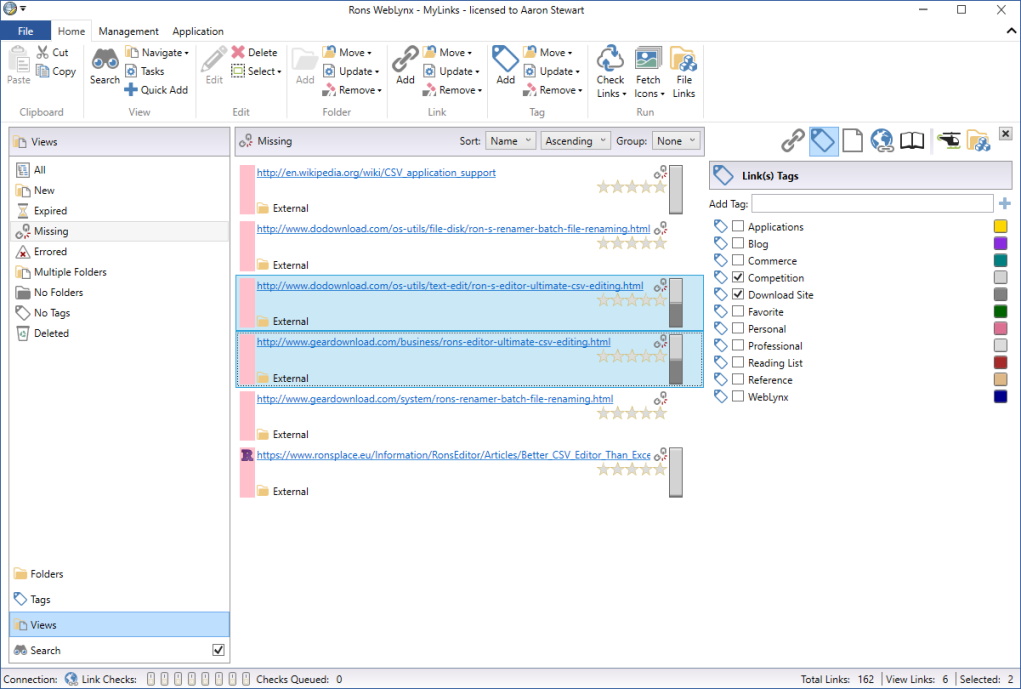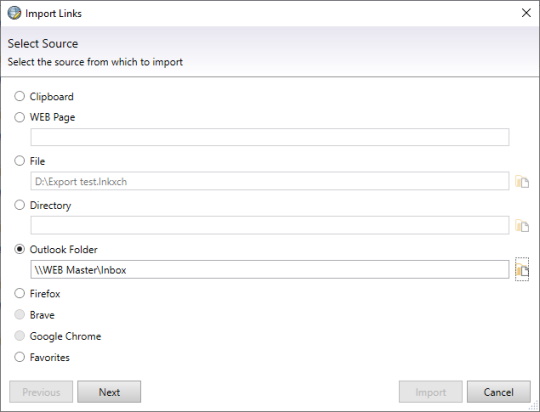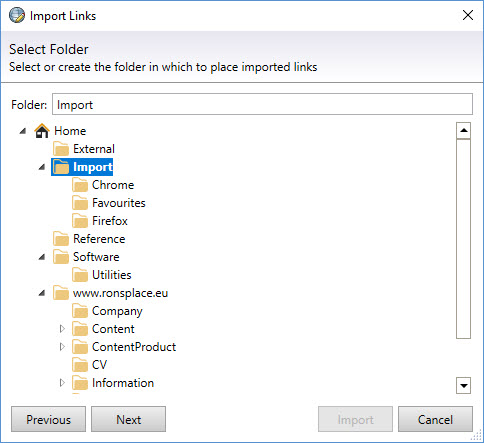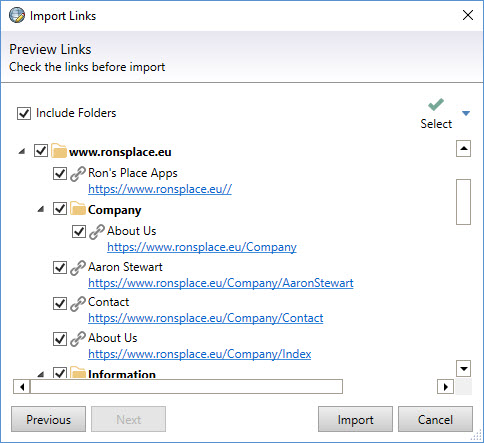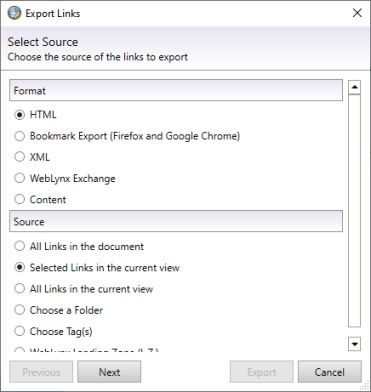 Click here to visit the author's website.
Continue below for the main download link.