Always scroll to the bottom of the page for the download link.
We don't believe in fake/misleading download buttons and tricks. The link is always in the same place.
---

Emu Loader v8.7.2

Emu Loader is a GUI (Graphical User Interface) for the following arcade emulators:
MAME, Supermodel - Sega Model 3, Daphne, Demul, HBMAME, DICE, Sega Model 2, ZiNc

- Support MAME, MAME Plus!, UME, WolfMAME, HqMAME, SDLMAME/SDMUME emulators (other MAME variants might work)
- Support for a second MAME emulator so you can choose between two MAME builds when running games (AlterMAME)
- Support for MAME software list games (non-arcade): consoles and computer games (MAME v0.162 or newer required)
- ROMs validation system (audit), except for Daphne emulator and the emulator selected in AlterMAME
- Support MAMu_ icons. Awesome custom game icons made my MAMu_ (unzipped or zipped)
- View game preview images: title snapshot, game snapshot, marquee, flyer, cabinet, control panel, software cover, PCB, in-game artwork
- Unzipped and zipped images support (.png and .jpg formats)
- Up to 10 images per category
- Image preview layout mode. View up to three images at the same time. Layouts can be customized
- Six games list view modes to choose from, including grouped view (parent+clones tree) and cool thumbnails view
- Customize columns for details and grouped view modes. Hide columns, change width and their position
- Sort games by 2 columns in standard view mode (details); hold Ctrl key and click on the second column
- Select a file to play or record input before starting MAME
- Select a save state before starting MAME
- Insert a memory card file before starting MAME (only for supported machines)
- Watch game video previews using your favorite media player. My favorite app is Media Player Classic Home Cinema
- Support for AntoPISA's category.ini, version.ini, catver.ini, catver.ini, nplayers.ini, languages.ini,
- Support for AntoPISA's mess.ini to filter out non-arcade MAME machines (available in renameSET pack or version.ini pack)
- Advanced games filters, including a search bar for quick seaches
- Customizable filters tool bar. Hide buttons or use a small tool bar
- MAME Machines Side Panel, to list all MAME machines with software list games, filter games by machine (Machine tool bar button)
- Minimum screen resolution supported: 640x480 (some features still require a 1024x768 resolution)
- Support several .dat files for MAME: Mameinfo, Arcade History, MAME Score, MAME Action Replay, MESSInfo
- Browse games list with arcade controllers: X-Arcade, HotRod SE, SlikStik, Detonator II
- Favorites lists. Create a list of your favorite games. You can create as many favorites profiles as you wish
- Delete/copy/move your game files directly within the frontend (includes a fancy progress dialog)
- Partial support for older MAME builds. Mininum version is MAME 0.37 beta 15 (0.51); DOS MAME is not supported
- Create custom game settings
- Support to run multi-slot arcade machines with Neo-Geo MVS, Sega Mega-Tech System, ST-V (MAME v0.154 minimum required)
- Frontend settings are stored in .ini files. Windows registry is never used
- View game info from the internet using ProgettoEMMA website
- Partial support for MAME / HBMAME merged sets
- Detection of bad .zip files (using ZipForge library)
- Support ROMs in 7-Zip format (.7z). MAME, HBMAME and Demul emulators only. File 7z.dll required (included in full package)




version 8.7.2 change log - December 07, 2018
Fixed
Commented ROM / DISK entries were added as game files when creating MAME software games lists (softwarename.xml files)
- ROM or DISK entries ending with "-->" tag will not be added ("rocnrope" from "msx1_cart.xml" is one of the affected games)
- you must create MAME software list games again to fix this bug (main menu "Arcade", "Create MAME Software Games List")
Changed
PDF game manual updates
- support for MAME software lists
- scan support for a sub-folder "\manuals\" added at the end of your selected PDF folder
File "\console_computer\mame_systems_softwarelist.ini" updated to MAME .204
Removed
Some code cleanup, mostly commented out and deprecated
Added
"Search game" bar in "View Missing ROMs/CHDs" screen (audit results)
- the frontend searches the entered string in game title and then game name if title is not a match
- it works like the incremental search in the main games list, partial strings supported
- you can press ENTER key in the edit box instead of clicking the "search" button
- if there's no match, the edit box blinks red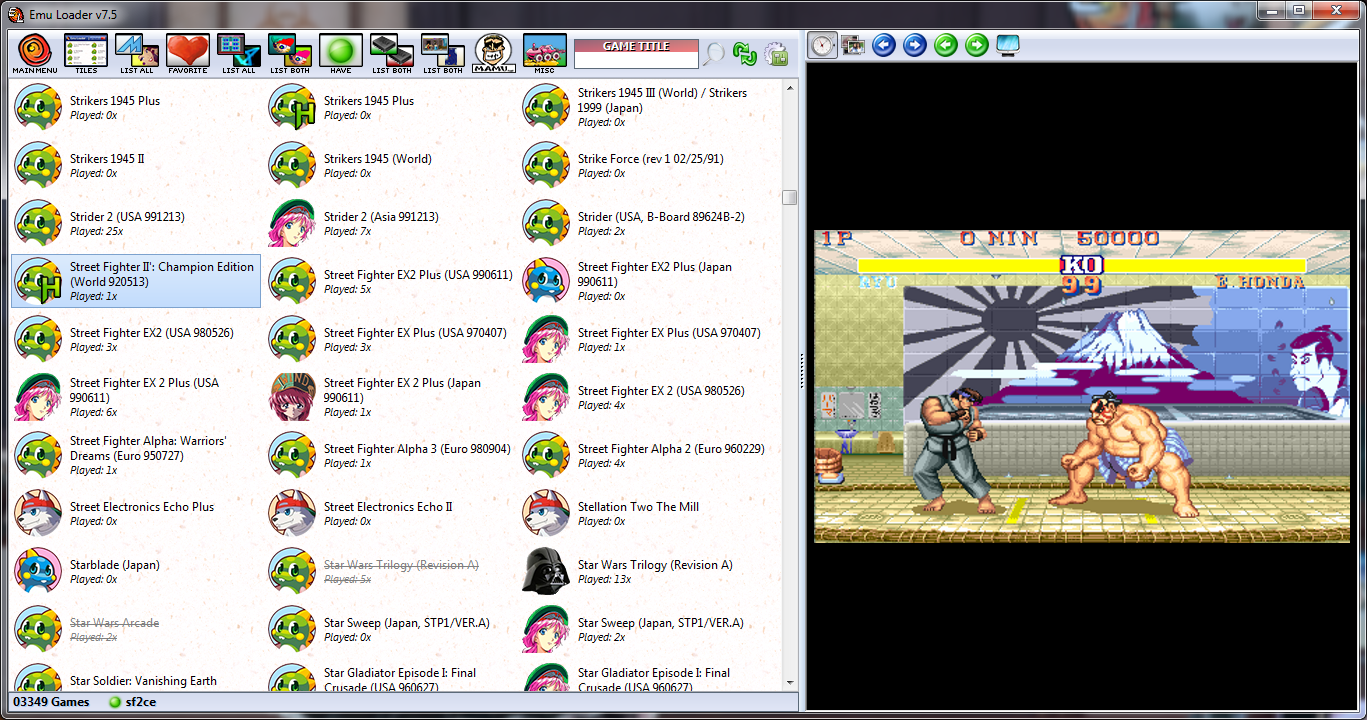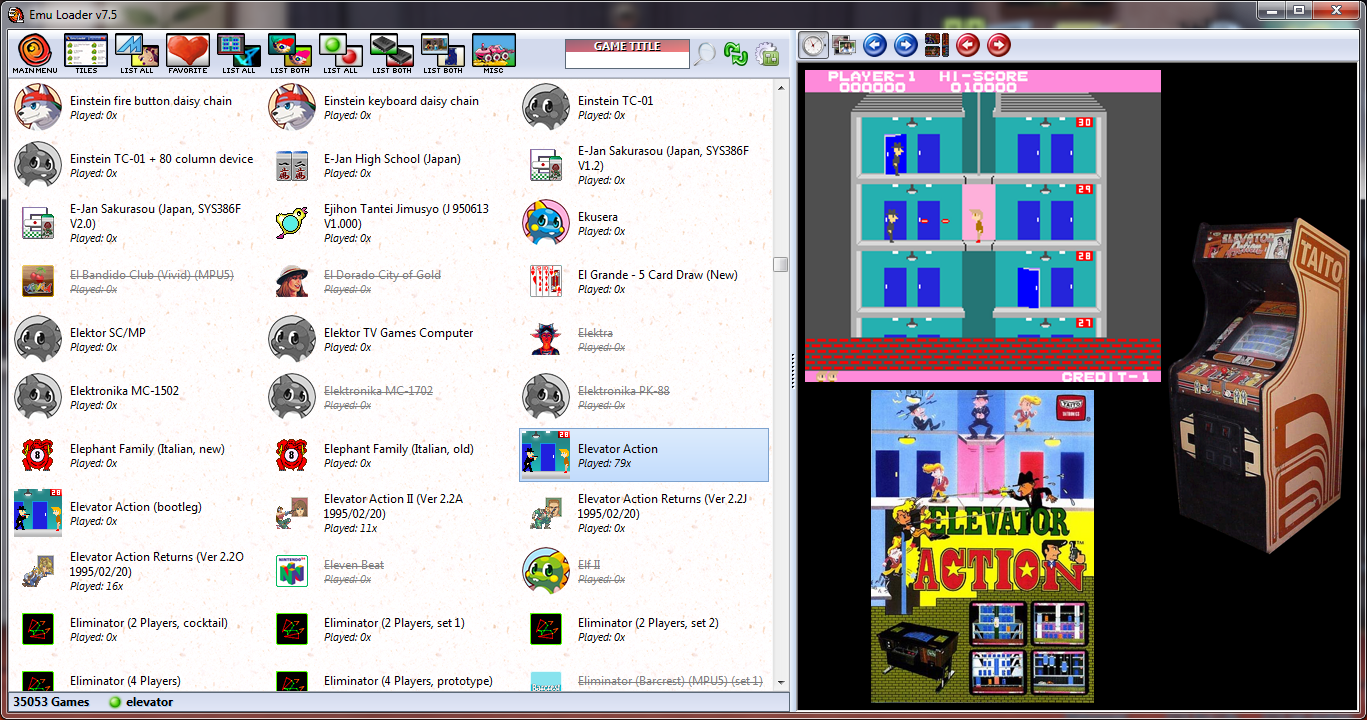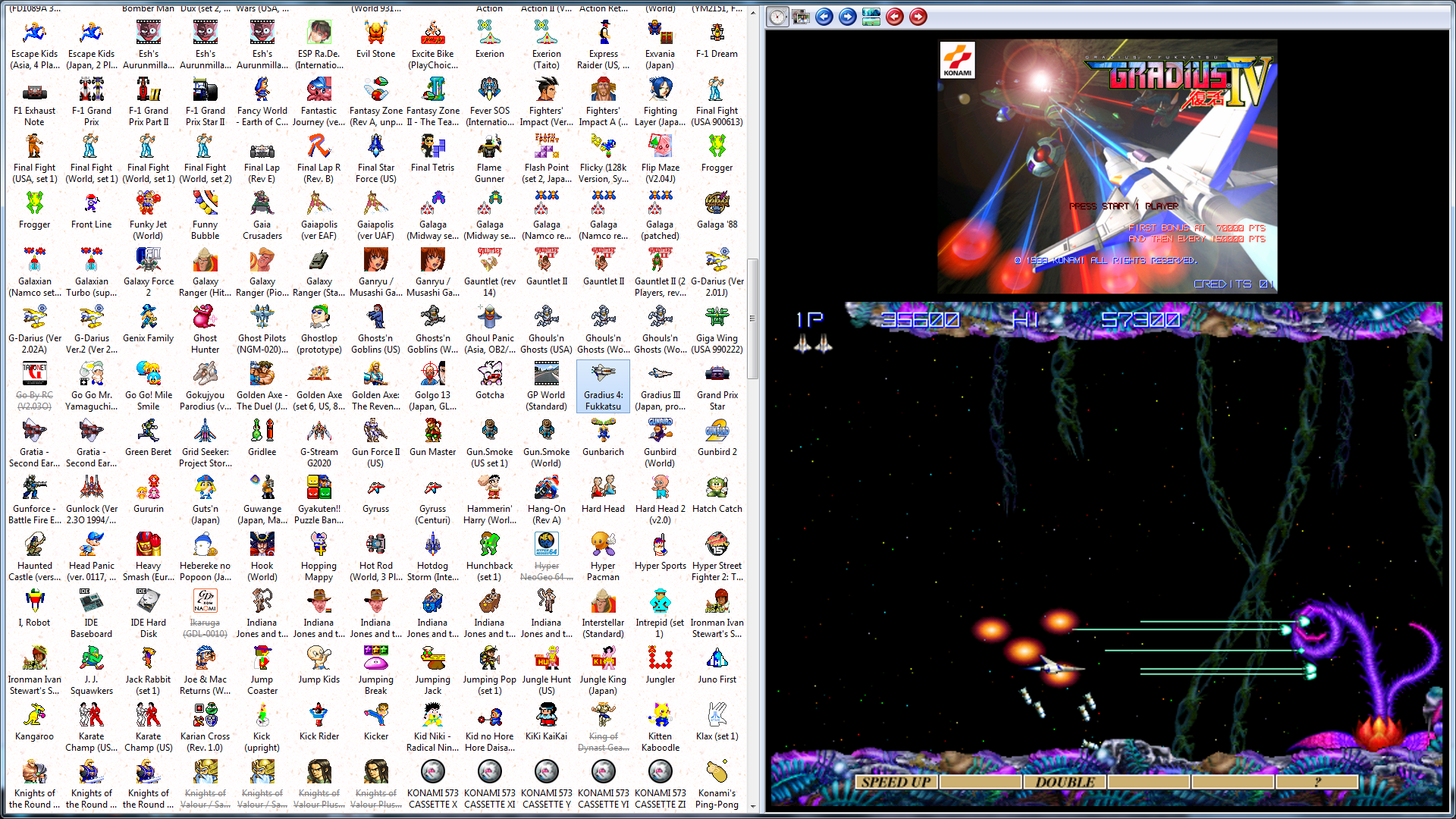 Click here to visit the author's website.
Continue below to download this file.