FYI, always scroll to the bottom of the page to download files on OlderGeeks.com.
We don't believe in fake/misleading download buttons and tricks. The link is always in the same place.
---

vDos v2019.05.01

Your new Windows version doesn't support DOS applications anymore.

Previous Windows 32-bit versions included NTVDM, facilitating DOS programs to run. Windows 10 64-bit is now the norm: Starting a DOS program will only display a popup it can't run…







…Microsoft dropped 16-bit support (so also DOS) in 64-bit versions, not just recently in Windows 10!

"To find a version for your PC, check with the software publisher."

That probably doesn't help: The DOS application could be developed by yourself, a company not supporting it anymore, or even out of business. Despite Windows versions/alternatives, you may prefer using that DOS application for various reasons and time to come.

First option was to install a virtual Windows 32-bit system. The setup can be daunting, to 'only' run that DOS application, its use overkill and cumbersome.

vDos lets you conveniently run DOS applications by emulating an extended DOS PC in a window. vDos itself runs on Windows 7 or later, 32 and 64-bit. It will be the only adequate solution for using serious DOS programs.

If you don't still use (so rely on) a DOS application, want to play/experiment with DOS, its command prompt, programs or games: Forget about vDos, it is not meant for you!

vDos highlights.
•
DOS applications start instantaneously in a scalable window and crisp TTF font (in text mode). Actually delayed until the application is ready for input, so you don't get a black DOS screen echoing startup commands.
•
No-nonsense, focuses on serious end-user programs, setup yours easily. No tricky configuration to load drivers, set file handles, keyboard layout, language character set…
•
Run multiple DOS applications (simultaneously), if needed with their own specific configuration. No conflicts with eventual Windows NTVDM instances running alongside (like in a mixed network).
•
Also prints to Windows-only (GDI) printers, for instance a virtual printer to produce PDF's.
•
Its file system is (in sync with) that of Windows, no internal disk caching corrupting files.
•
Network support with file- and record locking, required by multi-user DOS applications to function reliable.
•
Copy/paste text from Windows to DOS and vice versa, with transparent conversion of Windows/DOS text.
•
Small footprint, little impact on Windows resources. Not advertising its presence, except if unregistered and networked.


Major/noticeable changes to version 2019.05.01.
•
Switched to 3 distinct CPU mode emulators with a speed gain of 5 to 30%. Special DataPerfect (DP2.6Y) support will let it run nearly as fast as in NTVDM (same hardware), and comes with network optimization.
•
DOS compatibility fixes like a system wide uniform BIOS/DOS date/time. Line endings in text files. DIR command counting directories as files. Create temporary file API not creating an actually random file(name), and worse, overwriting it if present.
•
Some improvements to FPU emulation and printing.
•
Long awaited fix of the occasionally (and illusive) Page Fault errors with FoxProX.
•
Copy/paste in full screen.
•
vDos is further silenced, a beep.wav file has to be supplied in the vDos directory to define the system beep.
•
Idle detection scheme overhauled. The previous one especially let vDos go idle premature with file operations. vDos still attends to the DOS program in idle mode, though at a far lower rate. Will now go to hibernate after 5 minutes of continuous idle time. So vDos CPU usage should drop to zero, even on lesser hardware.
•
If ASCII 0-31 characters were redefined in a codepage, the lower/original ones were still used.
•
Support of key stuffers like AutoHotKey: Handling extended characters and BIOS keyboard buffer overflow.
•
Some programs on exit set the VGA registries directly, this could mislead vDos the window was resized.


The installation program vDosSetup will first install the Base edition of vDos and default to update that to the current 2019.05.01 version. The Base edition is 100% opensource, basically vDos 2017.08.01. However w/o printing and executing Windows programs, no later fixes/improvements, and unsupported like other older vDos versions.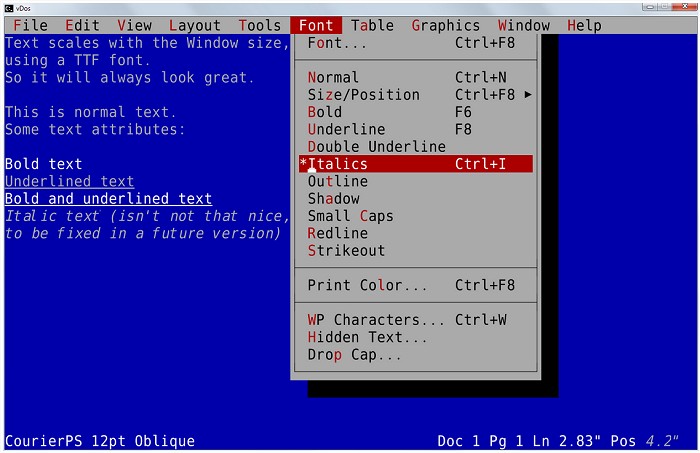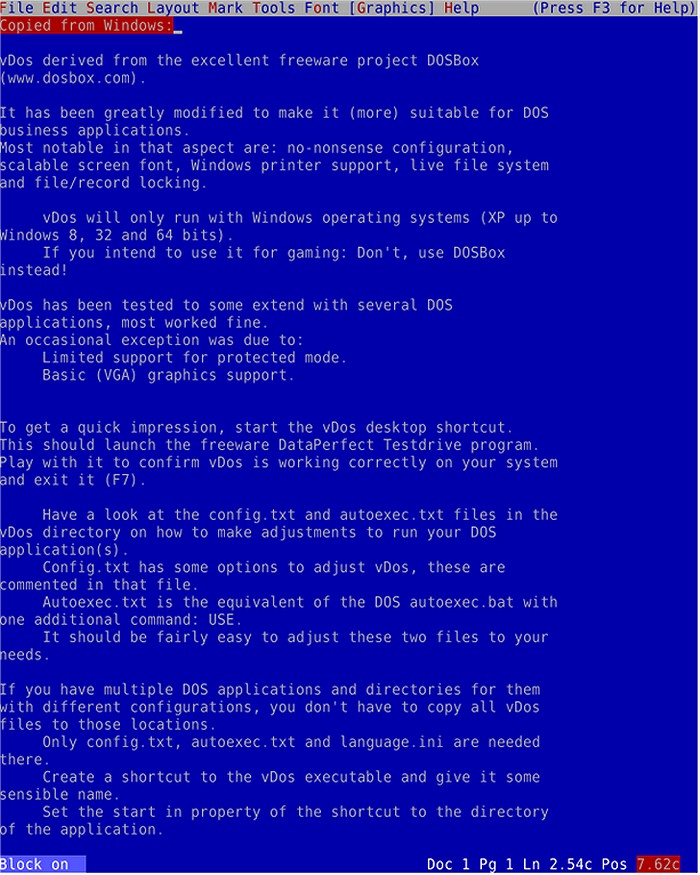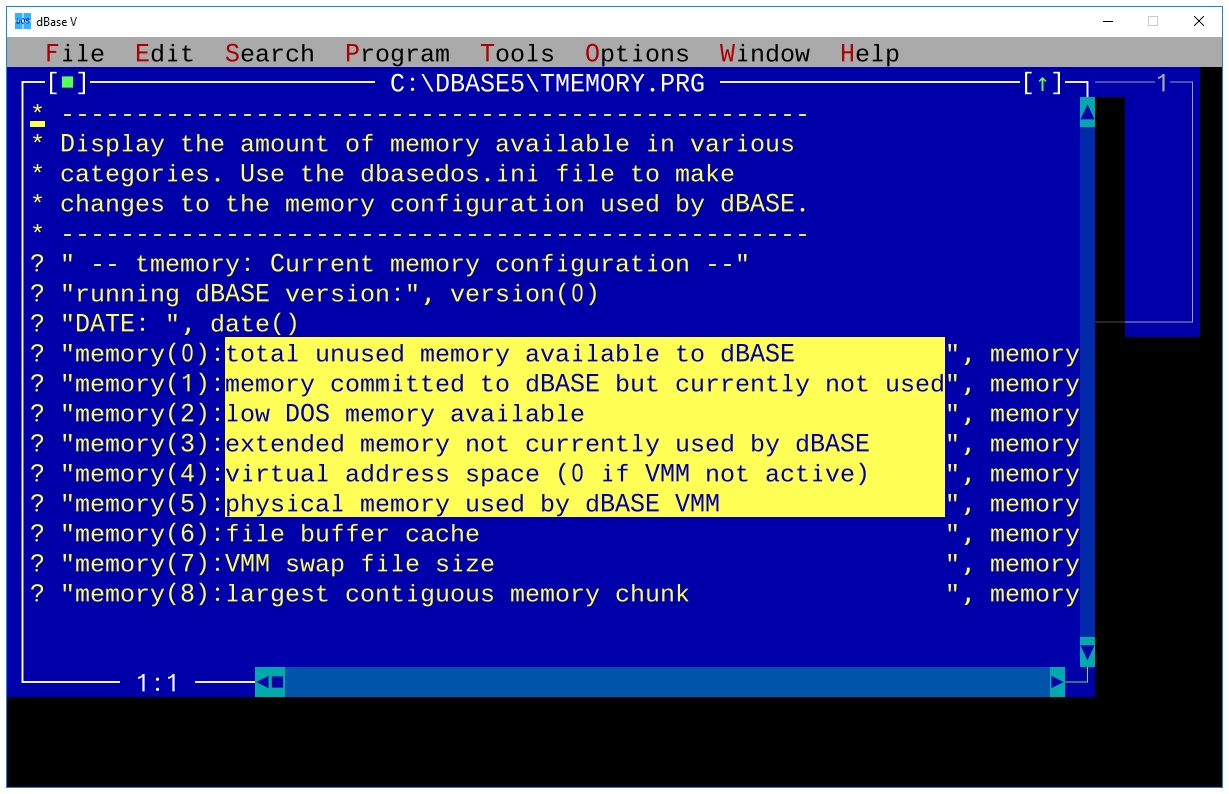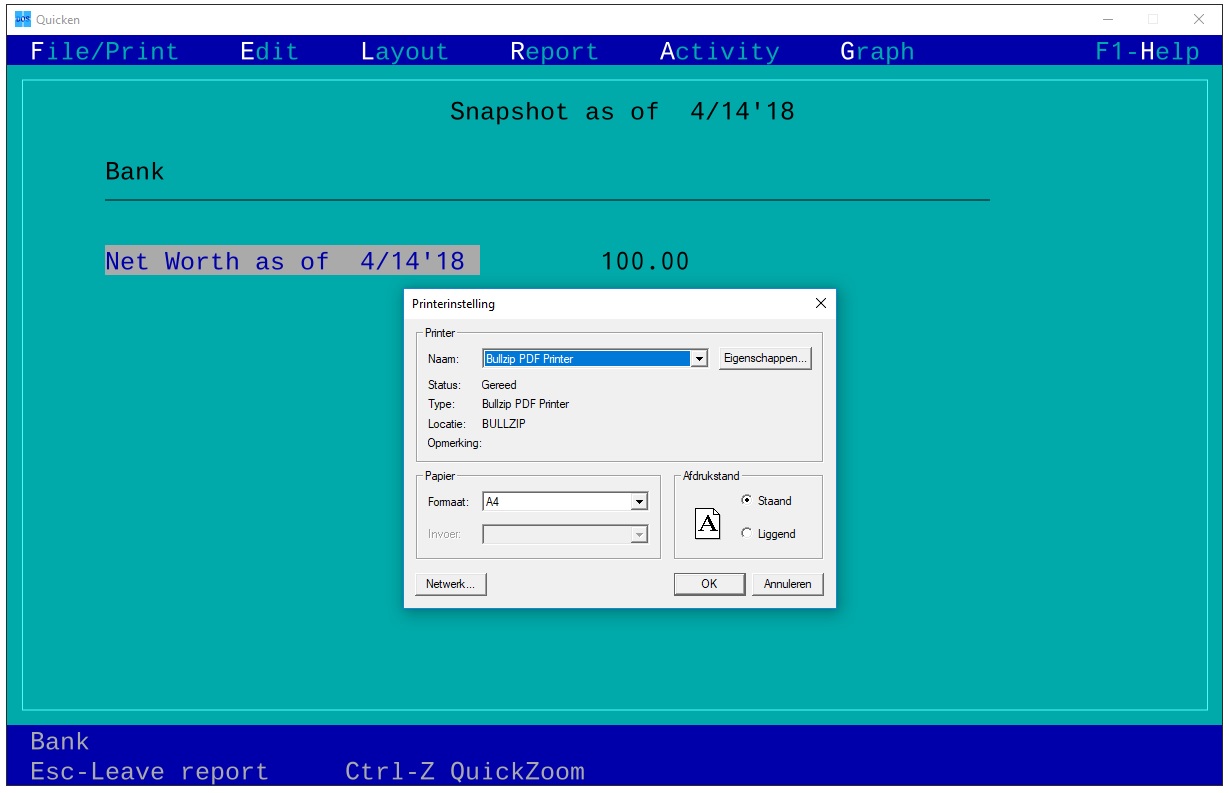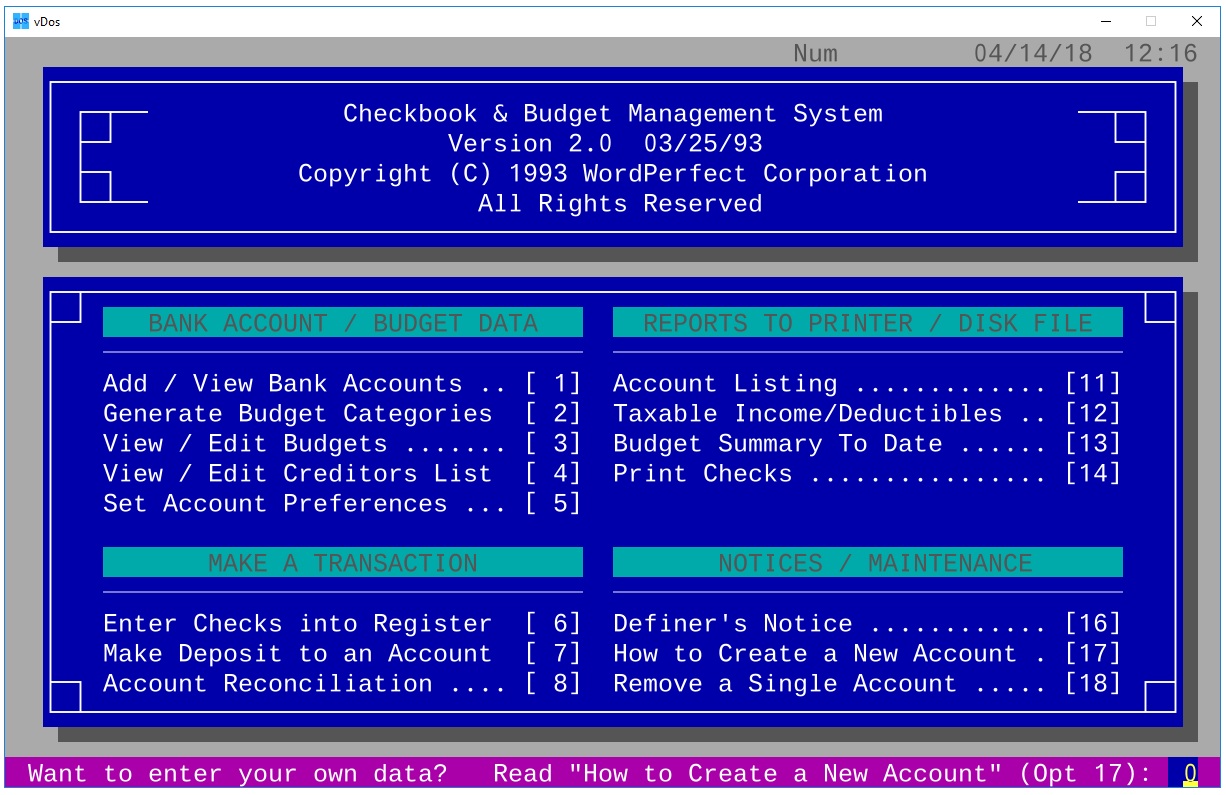 Click here to visit the author's website.
Continue below to download this file.