foobar2000 v1.6.5
foobar2000 v1.6.5 foobar2000 is an advanced freeware audio player for the Windows and MacOS platforms. Main features Supported audio formats: MP3, MP4, AAC, CD Audio, WMA, Vorbis, Opus, FLAC, WavPack, WAV, AIFF, Musepack, Speex, AU, SND... and more with additional components. Gapless playback. Easily customizable user interface layout. Advanced tagging capabilities. Support for ripping Audio CDs as well as transcoding all supported audio formats using the Converter component. Full ReplayGain support. Customizable keyboard shortcuts. Open component architecture allowing third-party developers to extend functionality of the player. You might have to suppress Microsoft SmartScreen warnings about the installer. To do so, click "more info" then "run anyway". This file is safe. System requirements - Windows Operating System Windows XP - SP2 or newer, Windows Vista, Windows 7, Windows 8, Windows 8.1, Windows 10, Windows Server 2003, Windows Server 2008, Windows Server 2012. Hardware i686 or newer x86 processor. Any Windows PC built during the last 15 years should be OK. System requirements - MacOS Mac OS 10.11 "El Capitan" or newer. foobar2000 change log (Windows) 1.6.5 Rewritten internal 7-zip support - now opens large files without running out of memory. Updated ReplayGain scanner: improved speed, added classic ReplayGain scanning mode as an option. Converter now warns about conversion of float32 to integer format, as it is not lossless if the source file isn't peak-normalized. "Remove Tags" now retains Apple gapless (iTunSMPB) information on MP3 files. Rationale: tag manipulation should not cause the file to decode differently. Opt-out of this behavior in Advancd Preferences. Fixed some M4A chapter titles not reading correctly. ...

2,075
Apr 08, 2021
foobar2000.org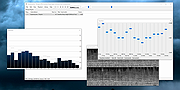 HDHacker v1.6.5
HDHacker v1.6.5 HDHacker is a stand-alone micro-utility that saves, visualizes, and restores the MBR (from a physical drive), the BootSector (from a logical drive) or any specified sector from any disk (even removable disks). HDHacker can be used, for example, to save and restore a particular boot manager (such as LILO, for example) before a new Windows setup (which, obviously, overwrites it). An MBR and BootSector backup can also be useful for simple precautionary purposes too, since sometimes viruses or other OS setup (like Linux) could overwrite and/or alter the MBR/Boot Sectors, making it impossible to start up previous OS and/or access datas stored on the disk. HDHacker can provide "insurance" against all these types of loss. (Windows NT/2000/XP/Vista/Seven/8/Win10)

3,515
Dec 27, 2020
Dimio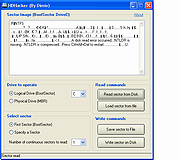 Photoflare v1.6.5
Photoflare v1.6.5 This is an effort to bring quick, simple but powerful image editing to the masses. Photoflare is inspired by the image editor currently only available on Microsoft Windows – PhotoFiltre. However, it will not be a straight clone. It is being built from the ground up to be much improved and cross platform too! C++ 17 The latest and greatest C++ standards. Cross Platform Can be used on Linux, Windows and Mac. Superb Performance Very fast to do everything. Open Source Code hosted on our GitHub. Powerful Features Plenty of great features built in. Qt Framework Powered by the excellent Qt Framework. Click here to visit the author's website.

686
Jul 17, 2020
photoflare.io