Faerie Afterlight v0.6.1
Faerie Afterlight v0.6.1 Faerie Afterlight is a Platformer-Metroidvania video game that allows the player to control both two characters simultaneously. The second character helps the main character by interacting with the game world and controlling enemies. It is all written in the book of light. There was a prosperous land named Lumina. This land blessed with glorious light and peace. Far above, there was a source of light called Lucentia protected by million fairies. It grants the power of light that sustaining any living form on the world below. But one day, the dark power once arise and try to destroy Lucentia. The dark evil named Kradyrev was thrived to blow the source of light into pieces. The evil was gone. But the world below became precarious and braced with darkness. Wispy, a young fairy, tried to chase a large piece of Lucentia but ended up falling to the underworld of Lumina. Then he met Kimo, a little mythical creature that is always alone in the bottom world. They later became friends and continue the journey to find other pieces of Lucentia. Nobody knows what would it be the land of Lumina without the light power of Lucentia. But it is also written in the book that the Hero of Light will come to save the world from eternal darkness. Controls This game is recommended to play with a controller. Controls - Xbox Controller Move Kimo: Left Stick Jump: A Attack: X Move Wispy: Right Stick Interact: hold RB Controls - Keyboard Move Kimo: Arrow Keys Jump: X Attack: C Move Wispy: WASD Interact: hold Space Click here to visit the author's website.

274
Feb 07, 2020
Clay Game Studio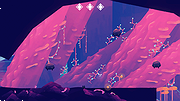 Space Invaders OpenGL v0.6.1
Space Invaders OpenGL v0.6.1 Space Invaders OpenGL is a 2D/3D game based on the old arcade classic in which you must destroy enemy ships by shooting them up. It is developed in OpenGL under Visual C++, and is still in development. It should run under Windows 98/XP/Vista with a 3D accelerator card and OpenGL drivers. Note: For Windows 7,8 and 10 you need to right click the exe file and run as administrator. Also, you need to choose a windowed mode. If you experience an error message about msvcr70.dll please extract and put this file in windows/system32 for win 2000/XP or windows/system for win 98/ME. History Not many people know that Mr Nishikado, who wrote the original Space Invaders, actually based it on a real occurrence in 1977. It was Christmas Eve and what happened was a load of Japanese schoolkids, sitting waiting for Santa to appear in the sky above Hokkaido, saw row upon row of aliens advancing slowly from Venus. The clever kids realised the threat to Earth and quickly cobbled together a laser blaster from the hubcap, spark-plugs and battery of a parked car. They moved left and right, blasting aliens out of the sky. After about four waves, the aliens gave up and the Earth was saved. The next morning (Xmas Day) the kids were rewarded with extra presents and figgy pudding. And that's how it happened. Backed by a thudding bass beat, dozens of invaders from another world descended on our planet in 1978. Within months, Space Invaders was one of the hottest fads on the globe, helping propel the video arcade into a multi-billion dollar industry. The invasion began in Japan. Programmer Toshihiro Nishikado took the classic sci-fi riff of alien invasion and transported it to the video screen. The otherworlders, arranged in a tight row and column formation, marched left ...

689
Aug 02, 2019
maya75