A Trip to the Moon v2020.1.0
A Trip to the Moon v2020.1.0 A story-driven platformer inspired by "Un voyage dans la Lune". Joypad supported and recommended! Keyboard: arrow keys or wasd. SPACE to jump, "o" and "p" for actions. This download is for the Windows version. If you need the MacOS version, download here. If you need the Linux version, download here. Click here to visit the author's website.

686
Jan 28, 2021
Barthelemy Namra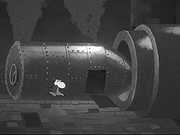 Pale Moon v29.4.2.1
Pale Moon v29.4.2.1 Your browser, Your way! Pale Moon is an Open Source, Goanna-based web browser available for Microsoft Windows, focusing on efficiency and customization. Make sure to get the most out of your browser! Pale Moon offers you a browsing experience in a browser completely built from its own, independently developed source that has been forked off from Firefox/Mozilla code a number of years ago, with carefully selected features and optimizations to improve the browser's stability and user experience, while offering full customization and a growing collection of extensions and themes to make the browser truly your own. Main features: Optimized for modern processors Based on our own optimized layout and rendering engine (Goanna) Safe: forked from mature Mozilla code and regularly updated with the latest security patches Secure: Additional security features and security-aware development Supported by our user community, and fully non-profit Familiar, efficient, fully customizable interface Support for full themes: total freedom for any element's design Support for easily-created lightweight themes (skins) Smooth and speedy page drawing and script processing Increased stability: experience fewer browser crashes Support for many "legacy" Firefox extensions Support for a growing number of Pale Moon exclusive extensions Extensive and growing support for existing web standards This browser, even though fairly close to Gecko-based browsers like Mozilla Firefox and SeaMonkey in the way it works, is based on a different layout engine and offers a different set of features. It aims to provide close adherence to official web standards and specifications in its implementation (with minimal compromise), and purposefully excludes a number of features to strike a ...

1,665
Nov 12, 2021
Moonchild Productions