Always scroll to the bottom of the page for the main download link.
We don't believe in fake/misleading download buttons and tricks. The link is always in the same place.
---

NVIDIA GeForce Experience v3.20.5.70

Keep your drivers up to date. Optimize your game settings. Even capture and share videos, screenshots, and livestreams with friends. GeForce® Experience™ lets you do it all. It's the perfect companion to your GeForce® GTX graphics card.

Share Your Greatest Moments

Now you can record and share gameplay videos and livestreams on YouTube, Twitch, and Facebook. NVIDIA ShadowPlay™ technology lets you broadcast with minimal performance overhead, so you never miss a beat in your games. The GeForce Experience in-game overlay makes it fast and easy.

Broadcast to Facebook Live.
Automatically record with ShadowPlay Highlights.

Get Game Ready Drivers

For each major game release, NVIDIA works closely with developers to boost performance, fix bugs, and improve your gaming experience. Technologies like NVIDIA GameWorks™ give you the tools you need to optimize gameplay and bring you these improvements through a Game Ready driver update. GeForce Experience automatically notifies you when these drivers are available, and with a single click, you can update to the latest driver--without leaving your desktop.

Optimize Your Game Settings

GeForce Experience takes the hassle out of PC gaming by configuring your game's graphics settings for you. Don't know what texture filtering level to set in Overwatch? Not to worry - NVIDIA taps into the power of the NVIDIA cloud data center to test thousands of PC hardware configurations and find the best balance of performance and image quality. Then it automatically configures personalized graphics settings based on your PC's GPU, CPU, and display.
Supported for over 400 Games




GEFORCE EXPERIENCE 3.20.5 RELEASE HIGHLIGHTS

What's new in GeForce Experience 3.20.5

Enhanced In-Game Overlay

GeForce Experience 3.20.5 Beta now adds new performance monitoring metrics in the in-game overlay. In addition to FPS, the performance monitoring metrics now show detailed performance stats, temperature, and latency metrics. Press [Alt+R] to toggle visibility of these metrics. To enable this beta feature, click "Settings" > "Enable experimental features."

New Performance Panel & One-Click Automatic GPU Tuning

GeForce Experience 3.20.5 Beta now adds a new "Performance" panel, which allows you to monitor and tune your GPU with a single click. For RTX 30 and RTX 20 class desktop GPUs, there's a new automatic tuner which finds the best overclock settings using an advanced scanning algorithm, and manages your GPU tuning profile for you. Access this panel by pressing [Alt+Z] and clicking on "Performance" tile. To enable this beta feature, click "Settings" > "Enable experimental features."

New 8K HDR Shadowplay Recording

Shadowplay Recording now supports 8K HDR 30FPS recording for RTX 30 class graphics cards. Additionally up to 4K HDR recording is supported for GeForce GTX 950 and higher GPUs. Press Alt+F9 to start recording!

Optimal settings support added for 41 new games including:

Among Us, Barn Finders, CARRION, Darksburg, DEATH STRANDING, Destroy All Humans!, Disintegration, F1 2020, Fall Guys, Fishing Planet, Griftlands, Hardspace: Shipbreaker, Helltaker, House Flipper, Hyper Scape, Mafia II: Definitive Edition, Marvel's Avengers, Microsoft Flight Simulator, Old World, ONE PIECE: PIRATE WARRIORS 4, Outer Wilds, Paper Dolls 2, Persona 4 Golden, Pistol Whip, Planet Coaster, Roblox, Rocket Arena, Rogue Company, Shadow Arena, Shakes and Fidget, Shop Titans, Skater XL, Space Haven, SpongeBob SquarePants: Battle for Bikini Bottom - Rehydrated, STORY OF SEASONS: Friends of Mineral Town, SUPERHOT: MIND CONTROL DELETE, SWORD ART ONLINE Alicization Lycoris, Tetris Effect, Torchlight III, Total War Saga: TROY, Trackmania.

Squashed bugs!

Patched to the latest NVIDIA software security updates.
Fixed game minimization issues for multiple games with in-game overlay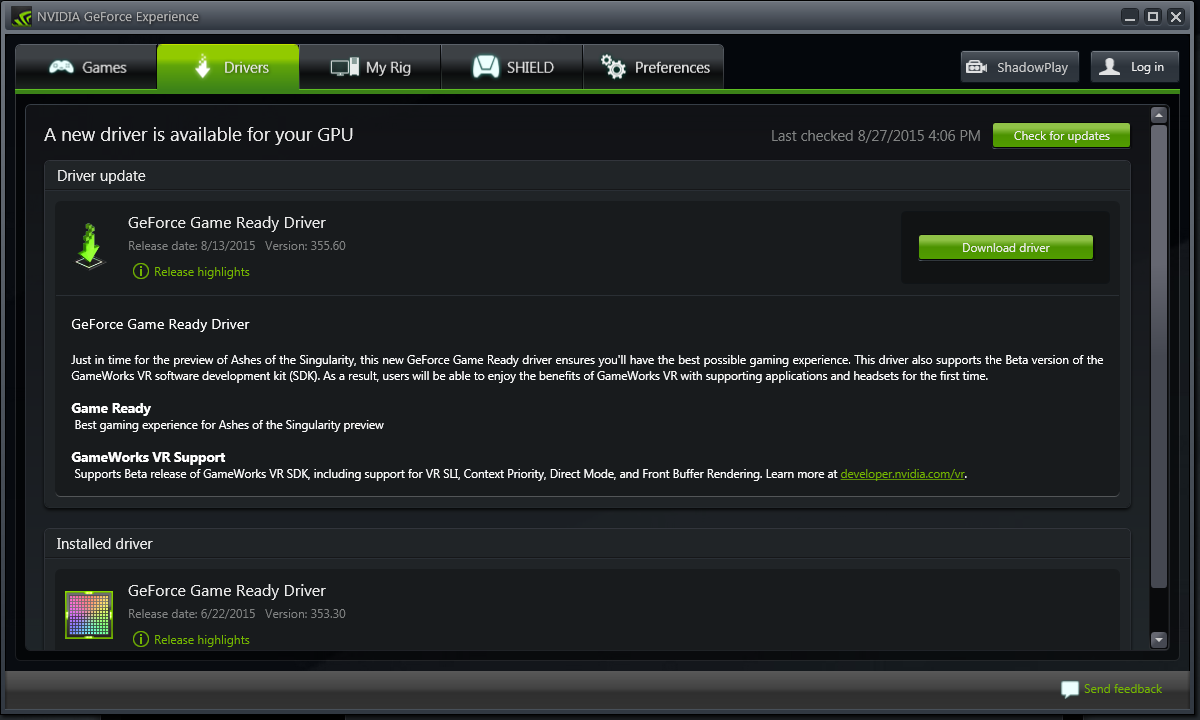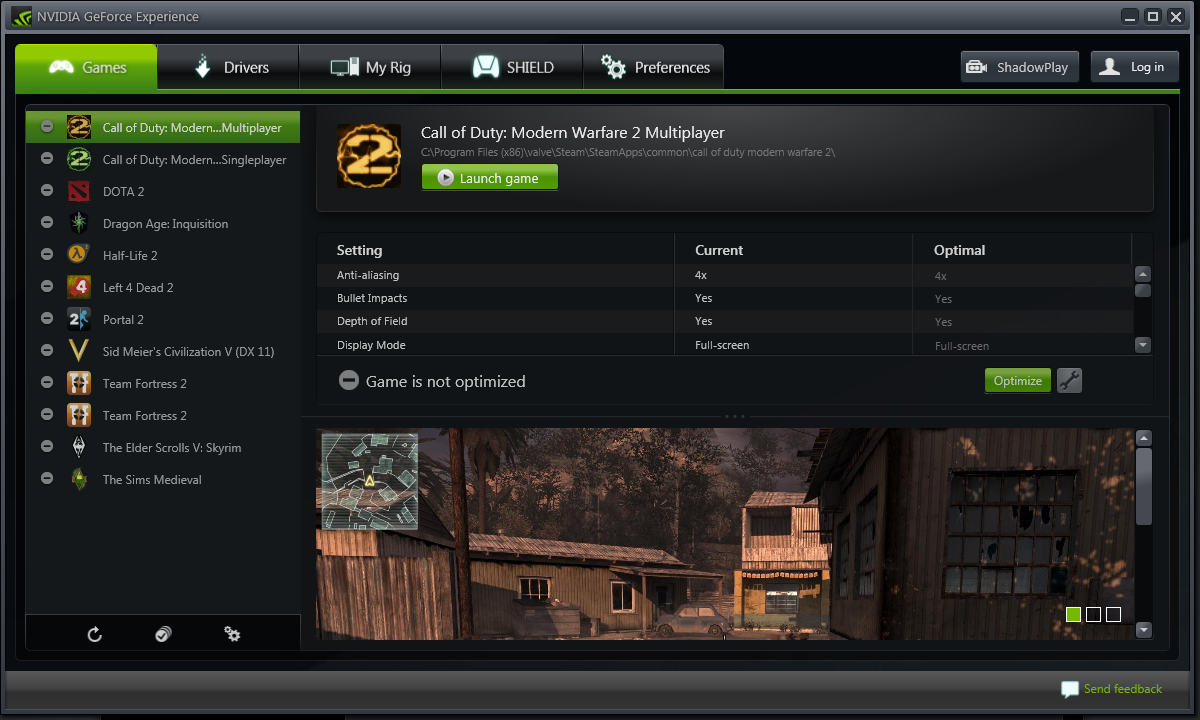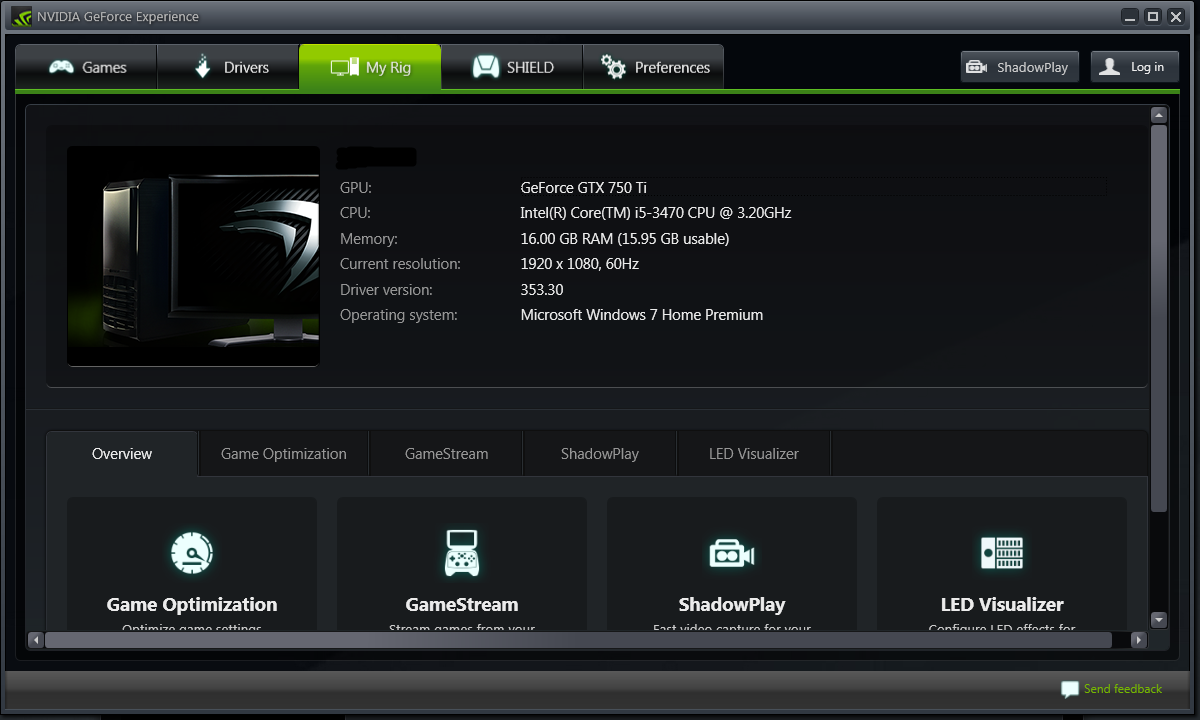 Click here to visit the author's website.
Continue below for the main download link.