Always scroll to the bottom of the page to download files on OlderGeeks.com.
We don't believe in fake/misleading download buttons and tricks.

GeekUninstaller v1.4.6.140

Standard removal program leaves tons of leftovers on your PC. GeekUninstaller performs deep and fast scanning afterwards and removes all leftovers. Keep your PC clean! Use Force Removal for stubborn and broken programs.

30-languages on board! Arabic, Armenian, Azerbaijani, Belarussian, Brazilian, Bulgarian, Chinese_Simplified, Chinese_Traditional, Czech, Dutch, English, Estonian, French, Georgian, German, Greek, Hebrew, Hungarian, Italian, Japanese, Korean, Latvian, Lithuanian, Norwegian, Persian, Polish, Romanian, Russian, Serbian (Cyrillic), Serbian (Latin), Slovak, Spanish, Swedish, Turkish, Ukrainian

Change Info:
1.4.6.140 [17 May 2019] - Fixed occupied space calculation for some apps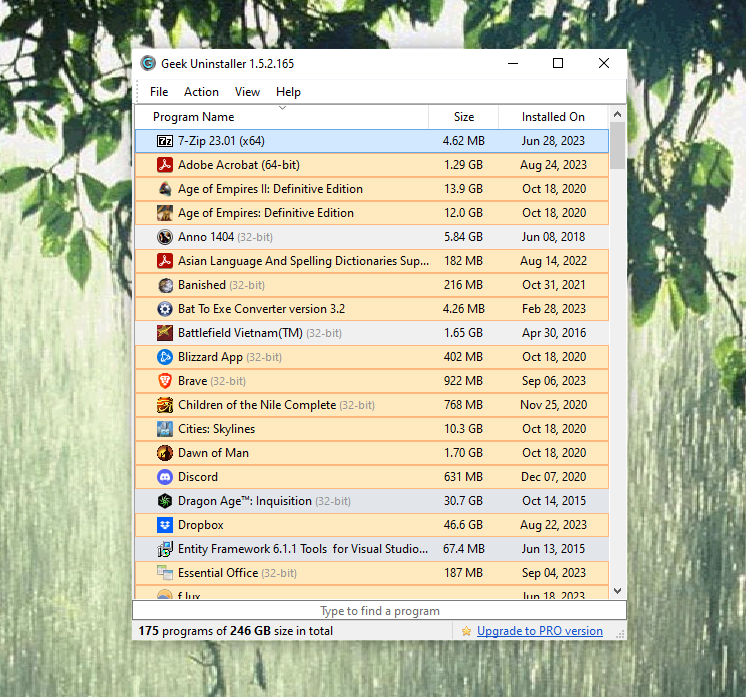 Click here to visit the author's website.
Continue below to download this file.