Always scroll to the bottom of the page for the main download link.
We don't believe in fake/misleading download buttons and tricks. The link is always in the same place.
---

Peace Equalizer v1.6.4.1

System-wide PC Audio Equalizer and Effects app for Windows 7 to 11

Peace equalizer is a Windows PC interface for Equalizer APO https://www.oldergeeks.com/downloads/file.php?id=1706 (MUST BE INSTALLED FIRST). Besides an system-wide audio equalizer on your Windows PC, Peace has an effects panel for balance, crossfeeding, delay, etc., a graph window and much more.

In short: Peace is an equalizer and audio mixer for all your PC software on any Windows version from 7 to 11.

Your configuration (e.g. EQ, preset, profile) can be saved and activated again by 1 click, hotkey, tray or desktop shortcut.

Note: Your virus scanner may detect a virus in Peace.exe or PeaceSetup.exe. This is a false positive, more info on the forum.

Install by running downloaded PeaceSetup.exe. Equalizer APO has to be installed first. After a Windows update a re-install of Equalizer APO might be needed.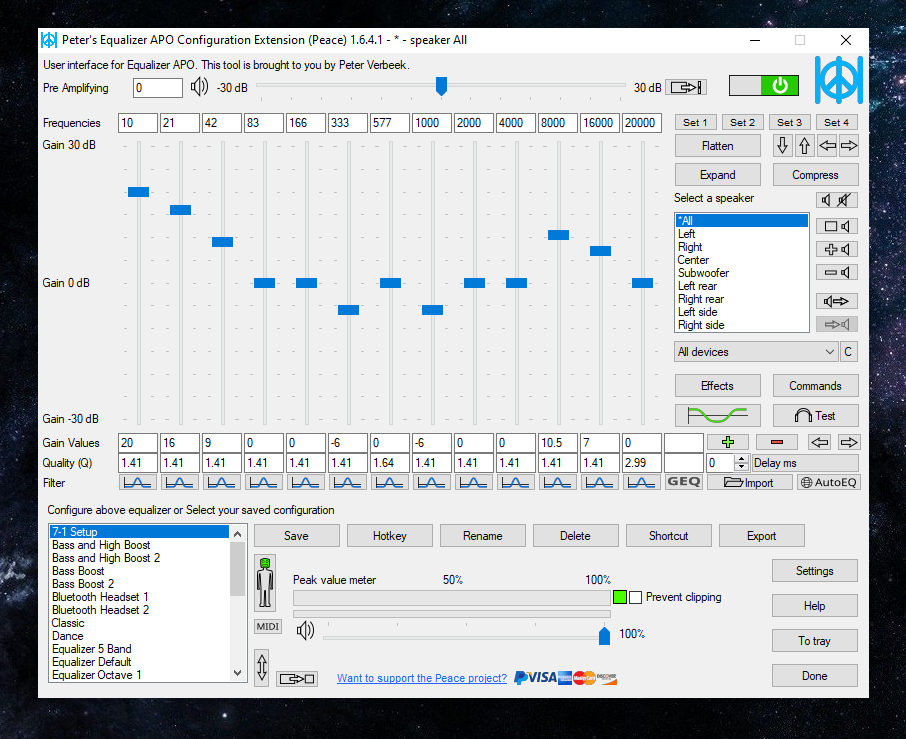 Features
• up to 31 gain dB Equalizer sliders per channel/speaker (or unlimited if you will)
• 9 speakers support (all, stereo, 5.1, 7.1 or your own setup)
filter frequencies, dB gains, filter qualities can all be changed per slider
• filters: peak, low/high pass and shelf, band, notch, all pass and many others
• pre amplifying dB values for volume control (per channel/speaker)
• graph of your filters per speaker
• AutoEQ interface: easy equalizing for specific headphones
• make, save and activate own equalizer configurations (presets)
• select a device for your equalizer configuration
• besides your own presets, there are dance, rock, classic, bass boost, etc.
• effects like down/up mix, crossfeed, bass and treble, channel routing
• control by Windows system tray, hotkeys and desktop shortcuts
• headphones and hearing test interface for creating equalizations based on your headphones/hearing
• automatic activation by program start and device selection
• languages: English, Čeština, Deutsch, Español, Français, Nederlands, Italiano,Português, Pусский, Türkçe, Українська, 简体中文, 繁體中文
• support for themes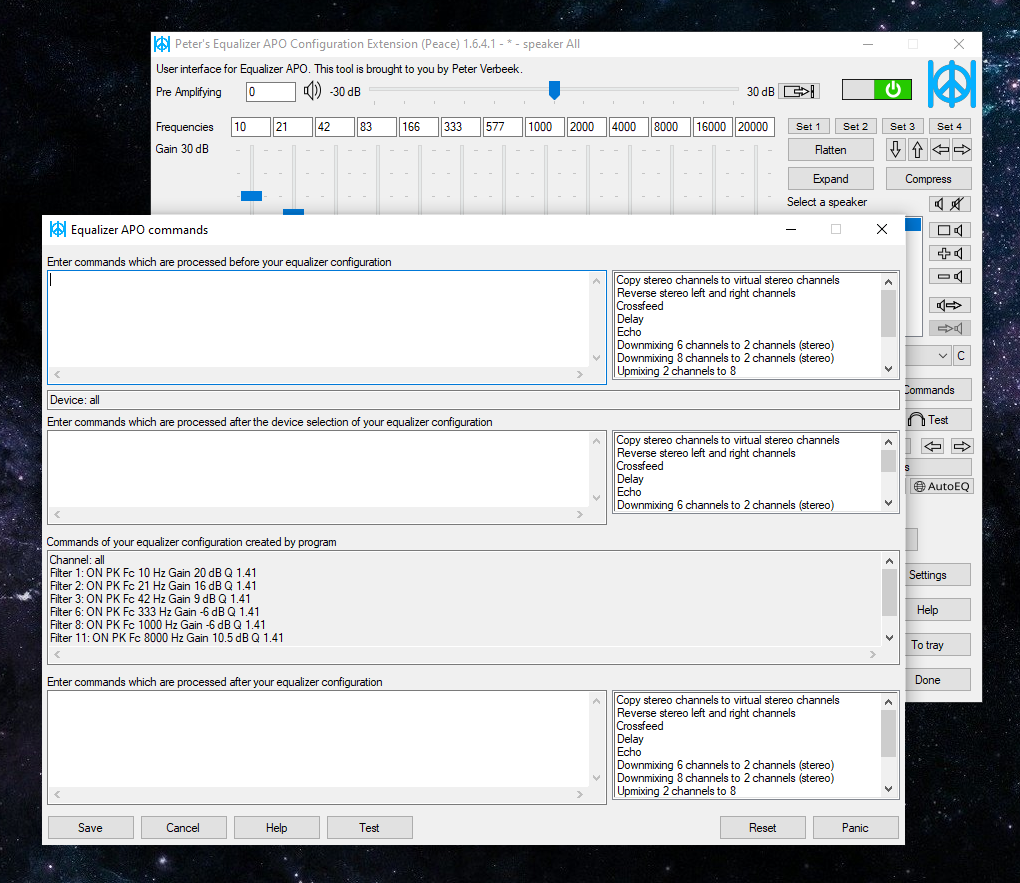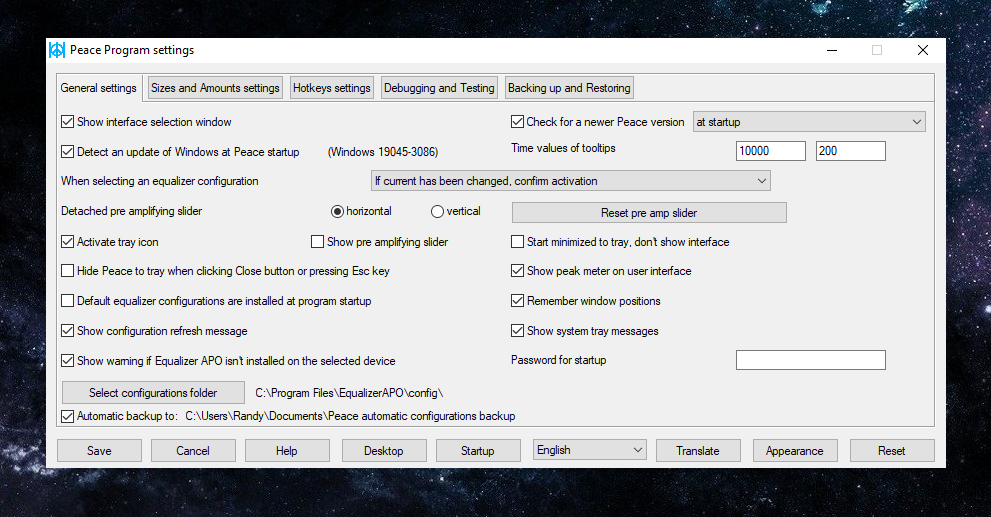 Click here to visit the author's website.
Continue below for the main download link.