FYI, always scroll to the bottom of the page to download files on OlderGeeks.com.
We don't believe in fake/misleading download buttons and tricks. The link is always in the same place.
---

PeaZip v7.1.0 32bit

Free RAR, TAR, ZIP archiver utility

PeaZip is a free archive manager (file zipper, rar opener,...), cross-platform Open Source alternative to WinRar, WinZip and similar software for Windows & Linux.

Compress to 7Z, ARC, BZip2, GZip, PAQ, PEA, self-extracting archives, TAR, WIM, XZ, ZIP files.

Open ACE, CAB, DMG, ISO, RAR, UDF, ZIPX archives, 180+ file formats supported for decompression.

Extract, create and convert files, split / join raw files and spanned (multi-volume) archives, supports strong encryption, encrypted password manager, secure data delete (unrecoverable, permanent erasure), find duplicate files, compute hash and multiple checksum algorithms, export scripts to automate backup and restore tasks.

Changelog:
2020 02 02
7.1.0
BACKEND
Added Brotli 1.0.7 backend
Added Zstd 1.4.4 backend
Pea 0.68

CODE
Various fixes and improvements

FILE MANAGER
Added "Type here to search in current path" hint to address bar to make this feature more esaily discoverable
Added compression method information when browsing archives supported through 7z/p7zip backend
Improved file rename
Added option to rename only files
Improved hints about rename functions in confirmation dialogs
Improved management of compressed TAR files
Brotli, LPAQ, QUAD/BALZ/BCM, and Zstandard backed now supports previewing compressed TAR files
Same formats now supports option to auto open compressed TAR archive (previously applied only to formats supported through 7z/p7zip backend)
Same formats now supports smart extraction feature

EXTRACTION and ARCHIVING
Added read / write / test support for Brotli (.br) and Zstandard (.zst) files
Added more dictionary size options for LZMA / LZMA2
Added compression preset ("Add" button's dropdown menu) for ZIP, Bzip2 method, fast compression
Improved direct extraction from PeaZip's file browser
Context menu and Extract dropdown menu now features: extract all here, extract all here smart, extract all here to new folder
Reduced duplication of destinations in Extract dropdown menu
Extract all to moved to More group in context menu
Keyboard shortcuts:
extract all here Ctrl+Alt+Shift+E
extract all here smart Ctrl+Alt+Shift+S
extract all here to new folder Ctrl+Alt+Shift+N
Instantaneous compression ratio % is shown while running 7z/p7zip compression tasks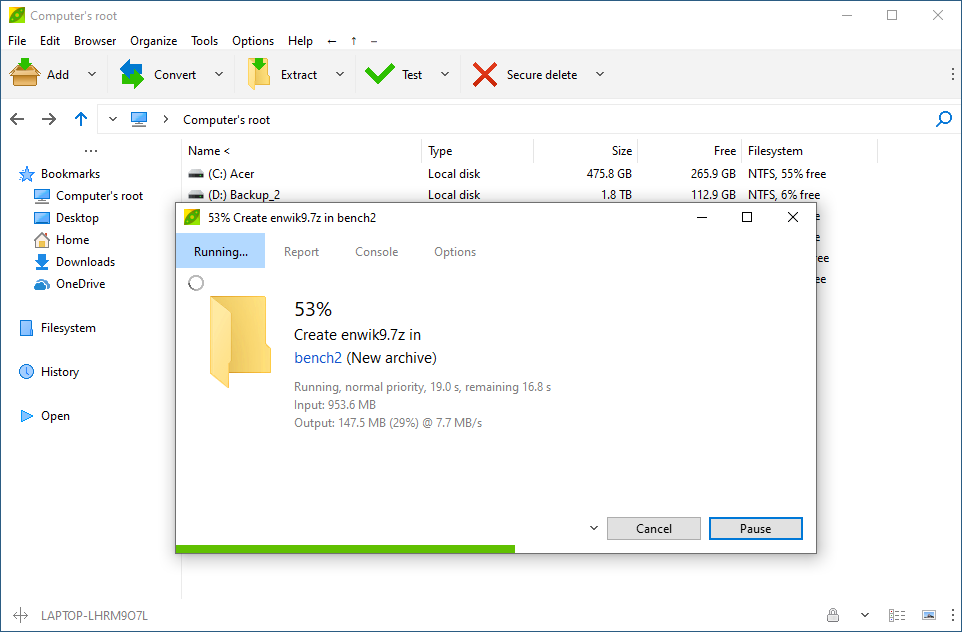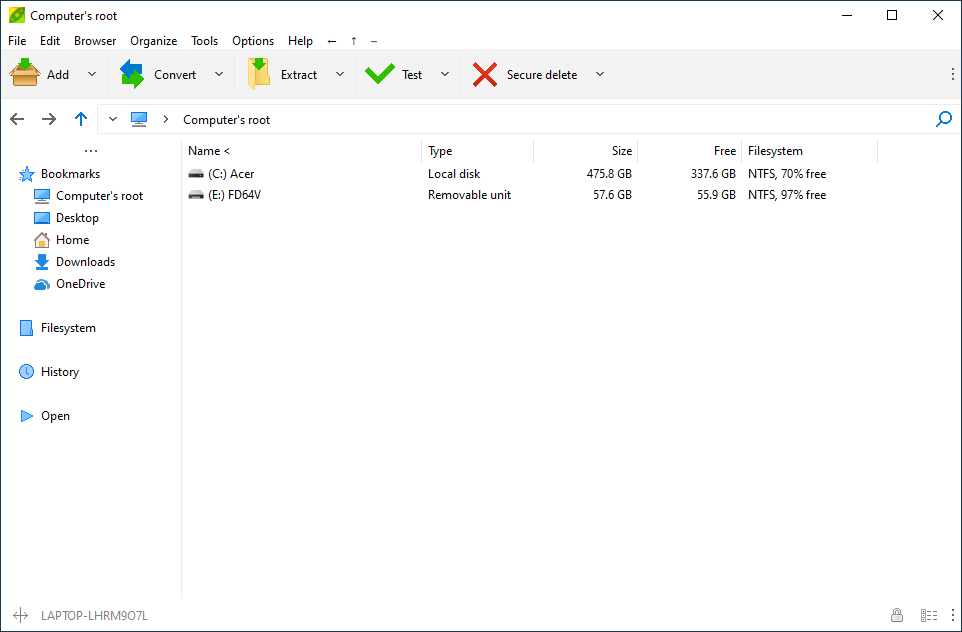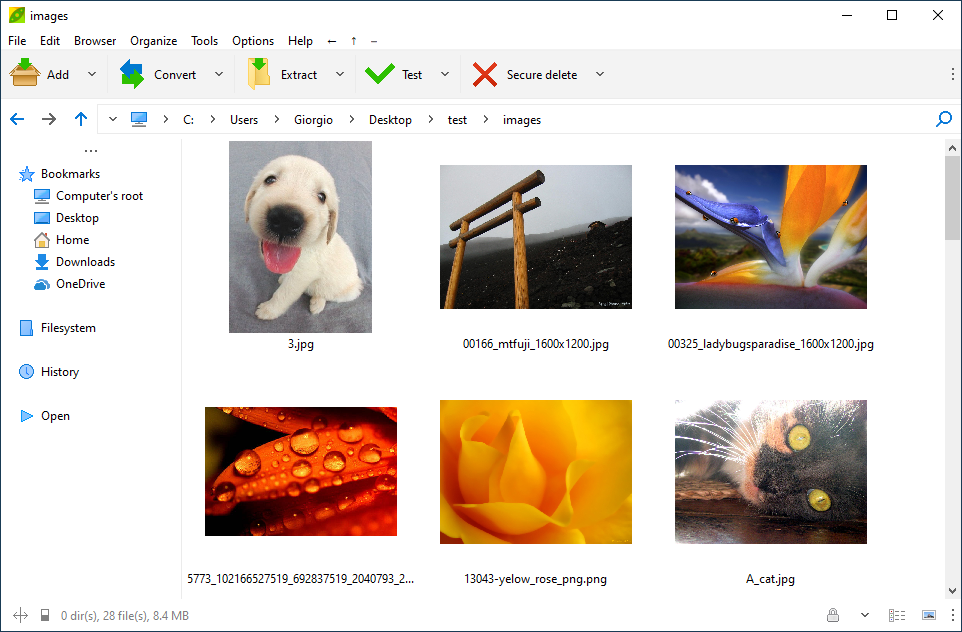 Click here to visit the author's website.
Continue below to download this file.