Always scroll to the bottom of the page for the main download link.
We don't believe in fake/misleading download buttons and tricks. The link is always in the same place.
---

Vole Media CHM 3.3.30330
Vole Media CHM is a Microsoft Word, CHM, images and multimedia integrated platform and platform controller.

It can be used to multimedia help and teaching, introduction, communication, magic notes, photo gallery, documents collector and media play box.

Show text,audio,images and video synchronously, simultaneously enhancing brain logic and audiovisual memory that has filled this domain blank.

Ease of use is that the software using Microsoft Office WORD to edit text, and you only need to edit WORD and other conversion work is done automatically by the software. Therefore, as long as you can use Office WORD, you can use the software.

Features:

Publish VMC media library function, even without installing the software can also share your works. Setting the publishers copyright information and user permissions to protect your works
Import, export functions, you can always import, export Office WORD files or CHM file in VMC media library. If you just want to convert Office WORD file into CHM file, you can simply import Office WORD file and then export the CHM file
The auto play feature, you can playback of all or specified media. Corresponding text displayed simultaneously while play backing the media. And you can configure the play time and play number of repetitions
Background music feature, when browsing background music automatically play, when playing media background music automatically pause, then auto start. You can adjust the background music volume or mute at any time
Scene reproduction function, the software can save window size, position, color, style, sub-window docked position, auto play media configuration information to you published VMC media library, WYSIWYG. In this way, when opened, the media in the VMC media library will play automatically; the software interface will reproduce the state you specify
For example, you use the software publish a multimedia greeting card, write on the blessings, add warm pictures, accompanied by video clips, and specify the window style and auto play configuration, publish as self-extracting VMC media library, then sends it. When he/she opens your self-extracting VMC media library, yesterday once more
The cover design features, cover design operation is what you see is what you get. Simply a few steps, you can add a professional and beautiful cover for your works. Cover when opening the VMC library played first. Cover Design features set and preview shared works appearance, WYSIWYG
Documents Collector, The software not only can add audio, images, and video files, in fact, you can add any file. Therefore, a VMC media library is a small integrated information bank. Addition with file management and compression capabilities, you also can edit WORD to do a detailed description of the information bank. You can always modify the description that will not affect the added files. You can open, edit, rename, update, export and set properties to the added files.

Requires .NET Framework 3.5, MS Office 07 or later. Open Framework 3.5 in Windows 8
(Control Panel -> Programs -> Turn Windows features on or off -> Check ".Net Framework 3.5 (include .Net 2.0 and 3.0)")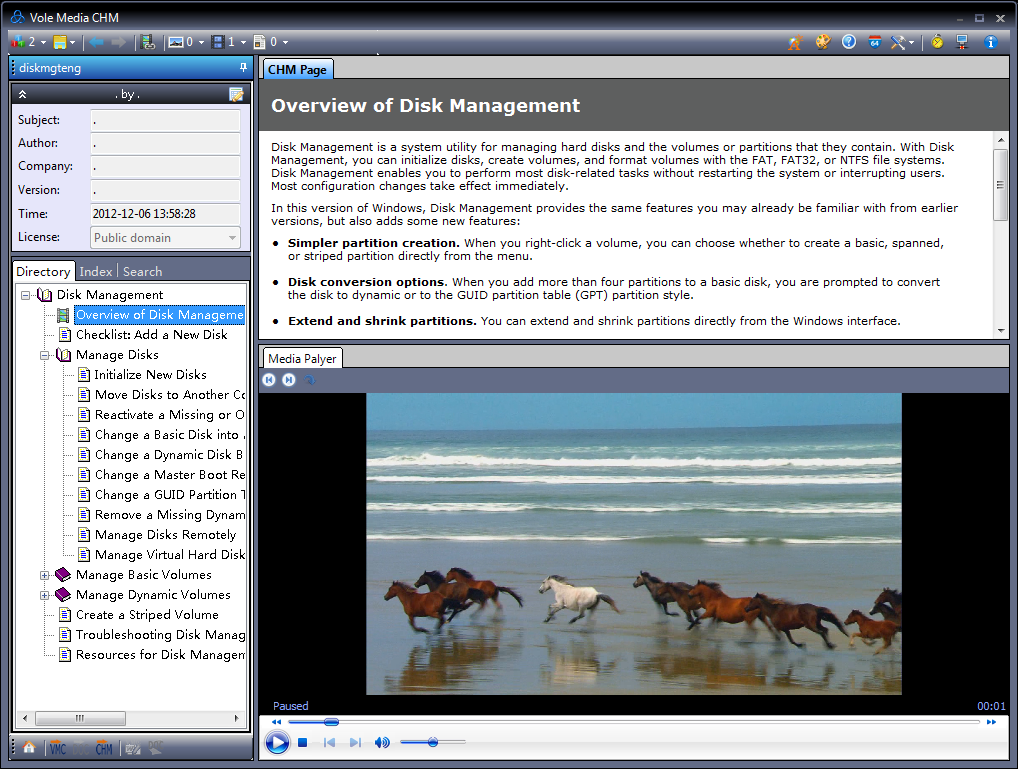 Continue below for the main download link.