Always scroll to the bottom of the page for the download link.
We don't believe in fake/misleading download buttons and tricks. The link is always in the same place.
---

Porta v1.04

A no-nonsense, hassle-free photo album generator.

Porta turns an image directory into a neatly formatted web photo album. Besides being free its primary virtues are:

It's fast,
it's simple to use,
it's lightweight,
and it produces clean and uncluttered web pages that
will load fast and look good in all modern browsers.


How to make a photo album?
Porta screenshot Making a photo album requires you to locate an image directory.

Next, the window below shown. Pressing enter starts album generation and shortly after is the result shown in your browser. Simple and fast.









Features and program options include:

Skins
Multi-language album support
Bulgarian, Catalan, Croatian, Czech, Danish, Dutch, English, Esperanto, Estonian, Farsi, Finnish, French, German, Greek, Hebrew, Hungarian, Icelandic, Italian, Japanese, Korean, Latvian, Lithuanian, Malay, Norweigian, Polish, Portuguese, Romanian, Russian, Slovak, Slovenian, Spanish, Swedish, Thai, Traditional and Simplified Chinese and Turkish (add your language by editing this and mail it to Porta mail address)
Image captions
Major captions below each image and minor captions shown as hovering tooltips
(can be automatically extracted from IPTC information / JPEG comment / filename / EXIF data)
Inclusion of high-resolution images
Automatic image rotation from EXIF orientation
Watermarks showing e.g. the IPTC author and copyright
Auto-start of albums placed in the root folder of CDs or USB-sticks
et cetera ...


How fast is fast?
An informal comparison showed that Porta was five to eight times faster than similar programs.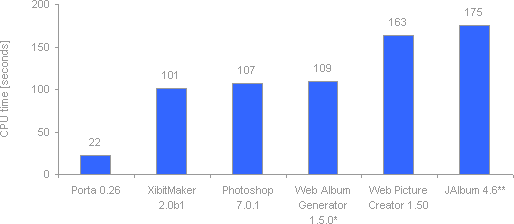 Album: 47 input images (2560x1696px), medium-size 550px, thumbnails 80px [Athlon 1100MHz, 256MB, Windows XP]
*Medium-size images were 640x480px. **The high quality scaling option was used to obtain a quality similar to Porta's.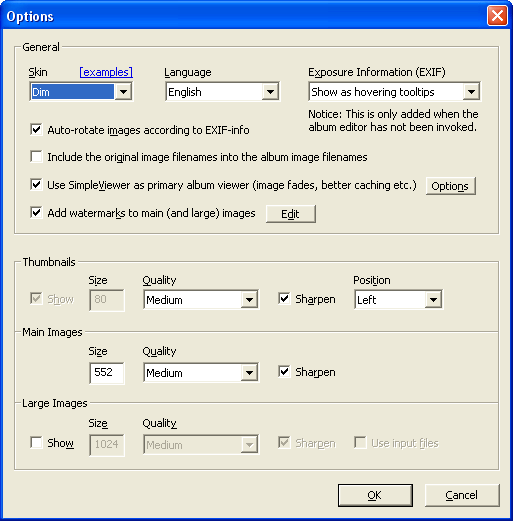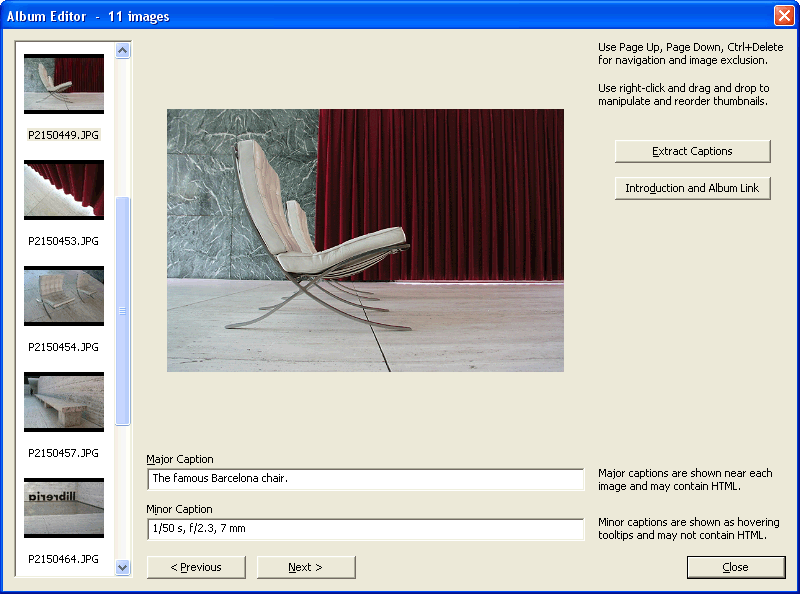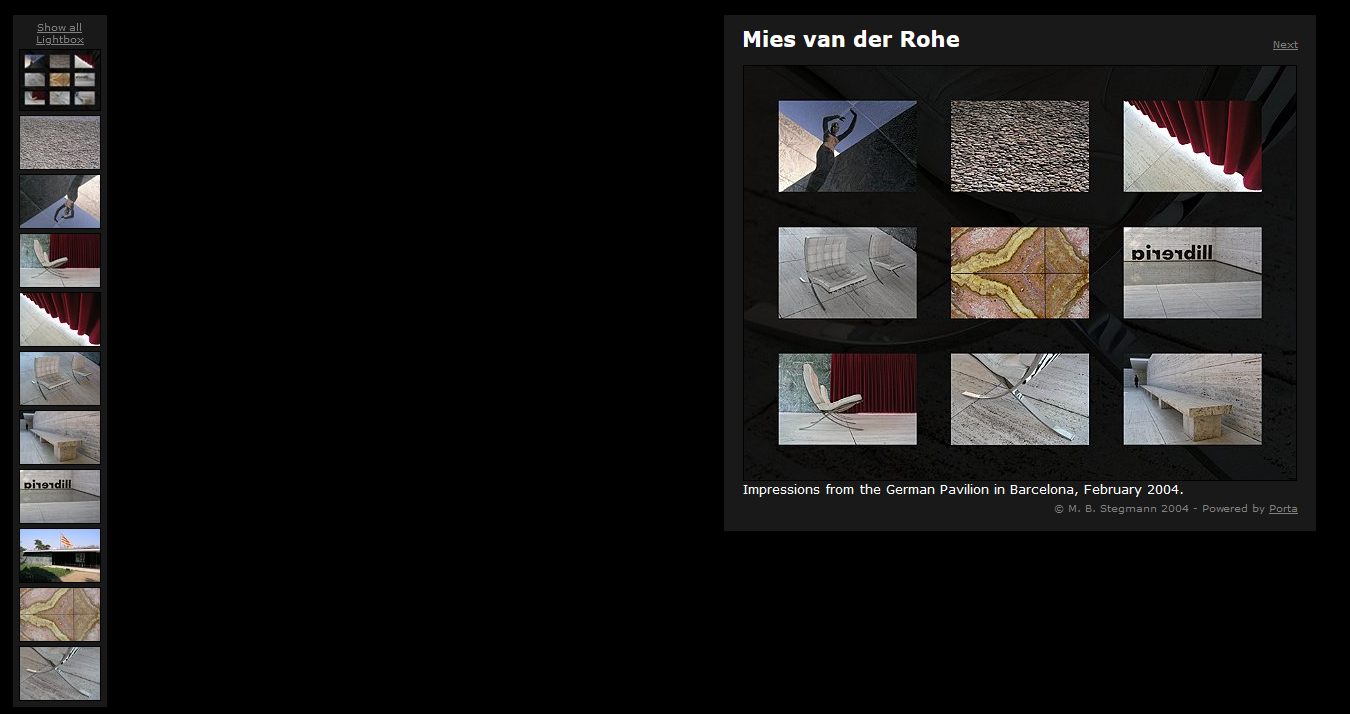 Click here to visit the author's website.
Continue below to download this file.