Always scroll to the bottom of the page for the download link.
We don't believe in fake/misleading download buttons and tricks. The link is always in the same place.
---

JPEG Lossless Rotator v10.0

Free and simple software for turning digital photos to the correct orientation.

When photos are taken, the camera or phone may be held in different positions, which means some photos need to be rotated to display correctly on the screen. For rotating photos, most image editors decode the JPEG photo, rotate the bitmap and then re-encode it back to JPEG. This process decreases the final image quality. Unlike those tools, JPEG Lossless Rotator does not recode the images and instead performs a special lossless block transformation, which helps to preserve the quality of the images. In addition, JPEG Lossless Rotator has a simple multilingual interface and is very easy to use even for inexperienced computer users.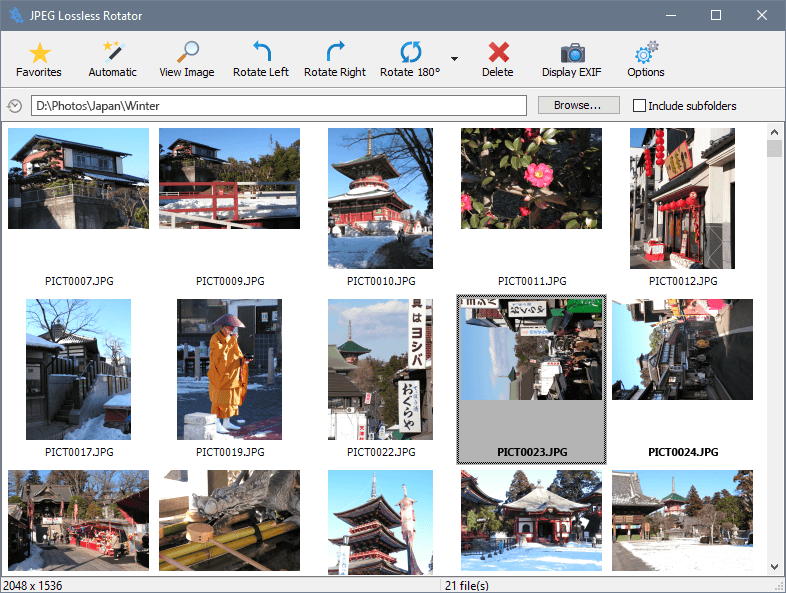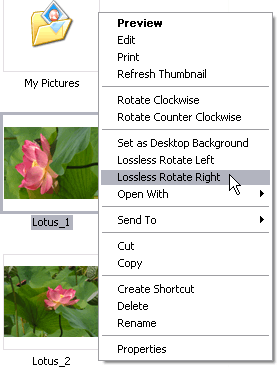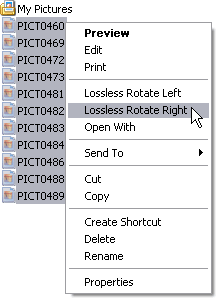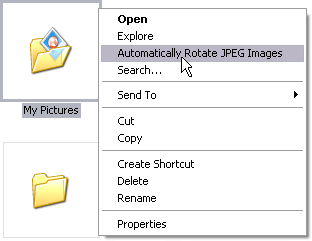 Features:

Automatic image rotation.
Batch image rotation.
EXIF data display and orientation tag correction.
Flipping, renaming and deletion of pictures.
Portable application option.
Shell integration (installer version only), lets you rotate JPEG photos with a right-click on a file or folder.
Command line interface option.
Multilingual interface: English, Chinese Simplified, Chinese Traditional, Czech, Danish, Dutch, Finnish, French, German, Greek, Hungarian, Icelandic, Italian, Japanese, Korean, Polish, Portuguese, Russian, Slovak, Spanish, Swedish.





Supported platforms: Windows 7, Windows 8, Windows 10 ó 32 and 64 bit. Installation package or portable application options.

This download is for the installer version.
If you want to use shell integration, you need to download the installer.
If you need the portable 32bit version, download here.
If you need the portable 64bit version, download here.






Advice:

JPEG is a complex file format and some photo camera manufacturers may vary its structure. Therefore, it is advisable to test JPEG Lossless Rotator on a number of spare photos created by each of your photo cameras before using the application extensively. If you plan to use the rotated photos in any other programs or online services, it is also recommended to test the photos there: make sure the rotated photos can be opened, uploaded, edited, saved, etc.

View the user manual here.


Changes:
10.0 30 Oct 2020 Added non-contiguous thumbnail selection via Ctrl+Click, and highlighting of pictures with non-normal EXIF orientation. Improved portability, uninstallation clean-up, and high-DPI support.






Click here to visit the author's website.
Continue below to download this file.