Always scroll to the bottom of the page for the main download link.
We don't believe in fake/misleading download buttons and tricks. The link is always in the same place.
---

Crosti v1.14.0

This tool allows you to make your own unique cross stitch design from custom image. You can resize and rotate image, reduce the number of colors, change image palette, make cross stitch design, preview it, save and print. Cross stitch design edition available: colors and icons changing, new color addition, color fill, pixel draw, lines and half-stitches.


Features

Convert custom image to cross stitch design.
Edit cross stitch design.
Save and print the design that you created.
Input pictures: BMP, GIF, ICO, JPEG, JPG, MNG, PBM, PGM, PNG, PPM, SVG, TIF, TIFF, XBM, XPM.
Output cross stitch design: BMP, ICO, JPEG, JPG, PNG, PPM, TIF, TIFF, XBM, XPM, PDF, CST (crosti scheme text file).


v.1.14.0 2019-03-04
* Added 35 new colors to DMC palette.
* New palettes added: cosmo, jpcoats, madeira, paterna, silkmori.
* Hungarian translation added (thanks to László Csatári).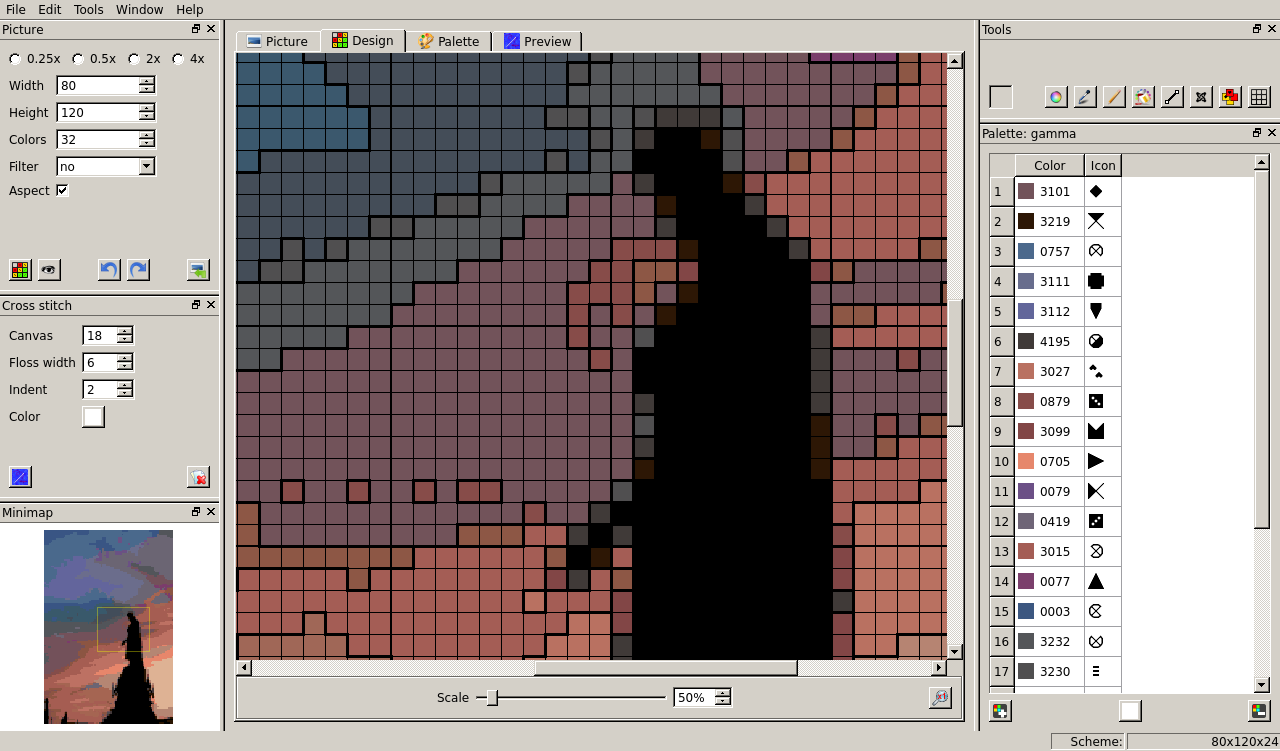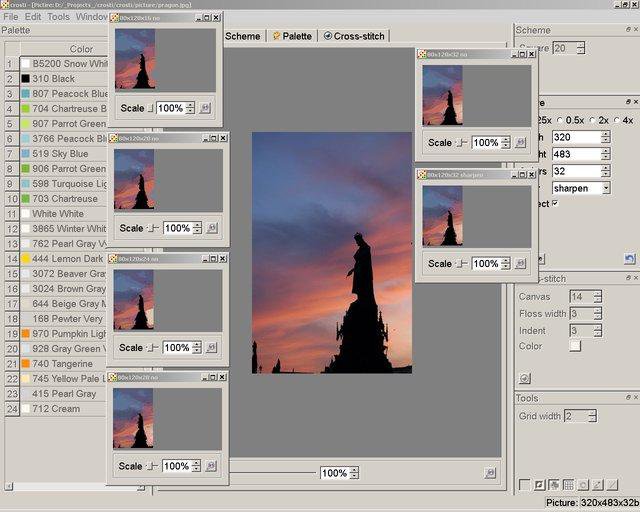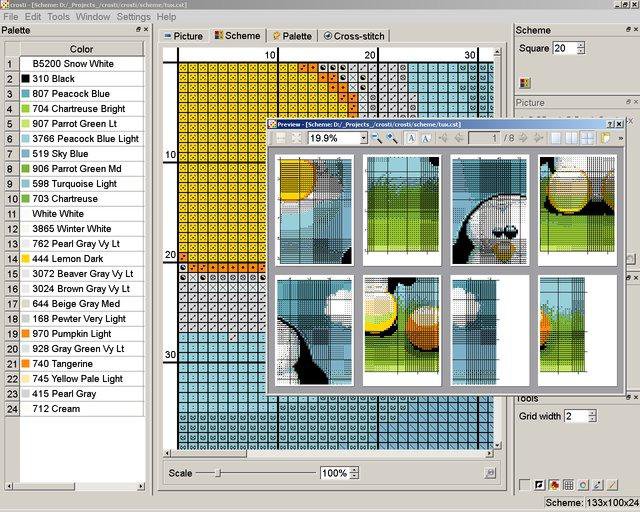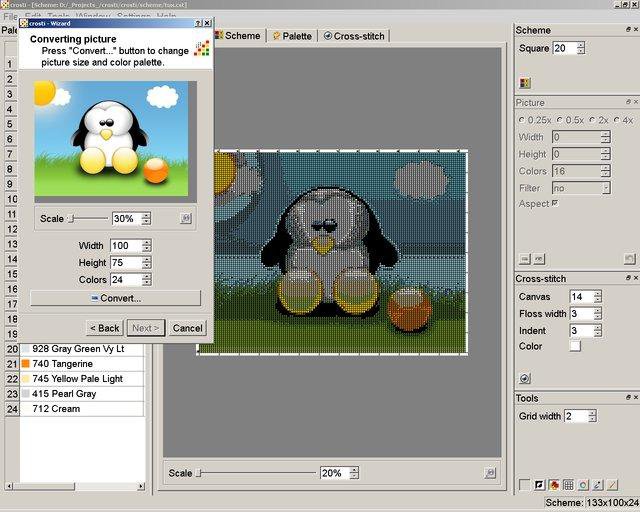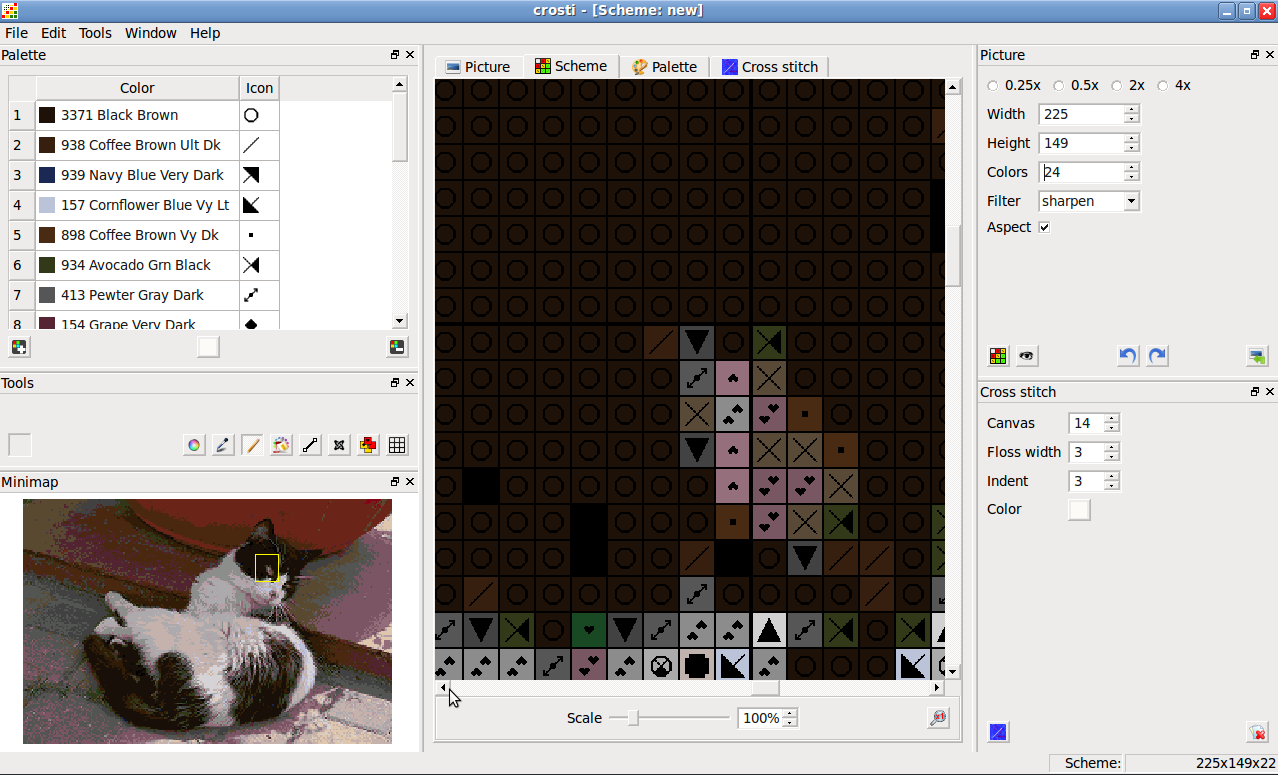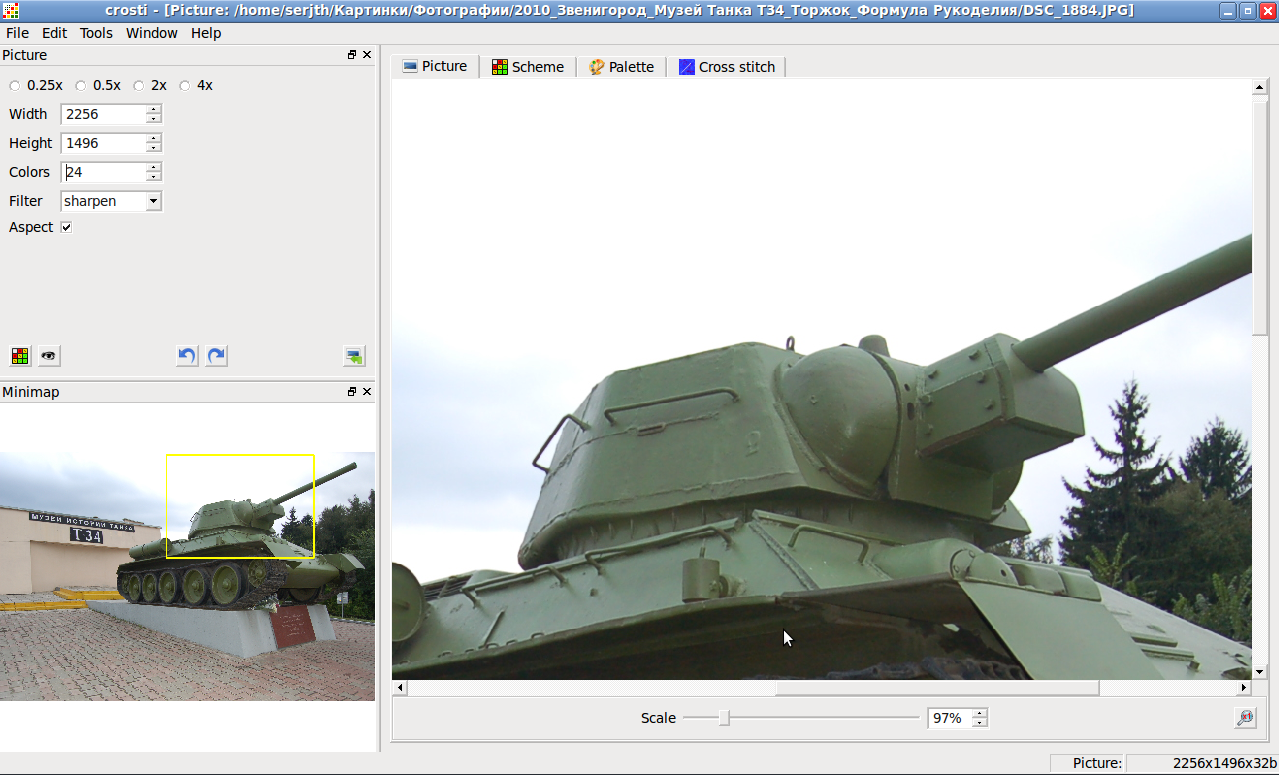 Click here to visit the author's website.
Continue below for the main download link.