Always scroll to the bottom of the page for the main download link.
We don't believe in fake/misleading download buttons and tricks. The link is always in the same place.
---
SoundSwitch v6.6.1
Switch your default playback devices and/or recording devices using simple hotkeys.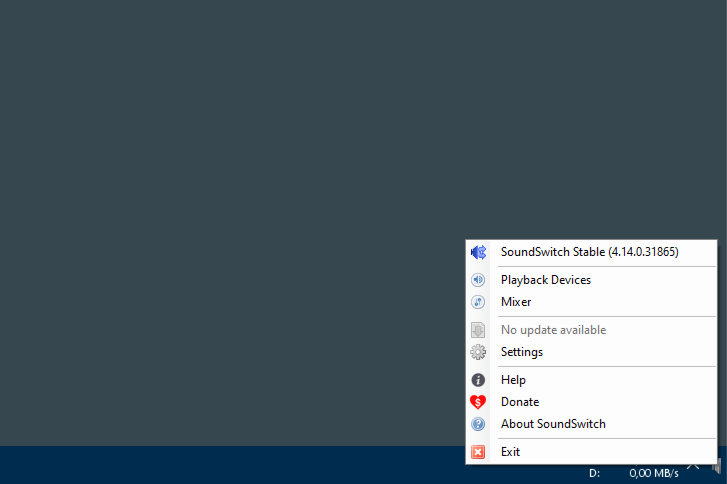 Easy
To start using it, simply use the default hotkey: CTRL + ALT + F11.
You can also Double Click on the Systray Icon.

Mute
To mute your microphone use:
CTRL + ALT + M.
You can change it later in the settings, in the recording tab.

Speeds up
No more navigating through several menus and screens. Just configure SoundSwitch once - and you are able to switch between your devices as fast as never before!
Configure it to match your needs!

Multilingual
Comes in Arabic, Bulgarian, Chinese (Simplified), Chinese (Traditional), Croatian, Czech, English, French, German, Hebrew, Hungarian, Italian, Japanese, Korean, Norwegian Bokmål, Polish, Portuguese, Portuguese (Brazil), Portuguese (Portugal), Russian, Serbian, Slovenian, Spanish, Thai, Turkish and Ukrainian. More translation to come.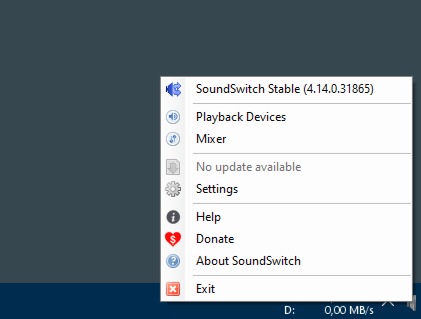 Click here to visit the author's website.
Continue below to download this file.